Slovenský spevák, multiinštrumentalista a skladateľ Dušan Marko, pôsobiaci aj ako frontman českej hudobnej skupiny Support Lesbiens, v súznení tónov rakúskej speváčky a songwriterky Marley Wildthing prichádzajú s orientálnou novinkou Wildflower. Ich debutový singel v znamení divokého kvetu vložili do exotického vizuálu jordánskej krajiny.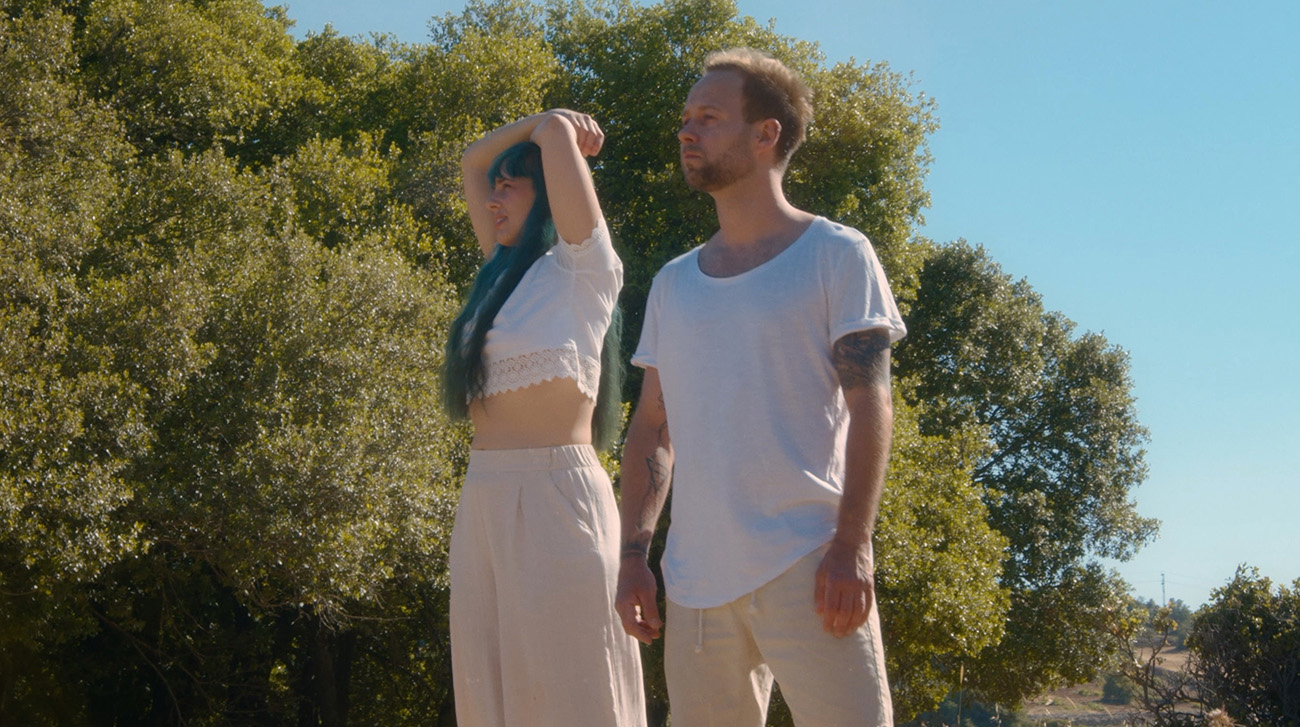 Debutový singel Wildflower talentovaného dua sa vyznačuje ohromujúcou kombináciou moderných zvukov s nádychom atmosféry Blízkeho východu. Široký záber perkusívnych nástrojov a bubnov z rôznych kultúr, ako kubánskeho conga či afrického udu vytvárané Dušanom v štúdiu dotvárajú Marleyne zvuky prírody nahraté v lesoch a na poliach rakúskeho vidieka. Zvukom stromov a kríkov vo vetre použitých tiež ako perkusie vnáša exotický nádych arménsky dychový hudobný nástroj duduk s veľmi špecifickým a zaujímavým zvukom orientu.
"Myslím si, že sme vytvorili niečo, čo je iné, čo môže byť hudbe prospešné a veľmi pozitívne. Naša pieseň je snivá, upokojujúca, ale aj povznášajúca," prezrádza Marley o skladbe a ďalej pokračuje: "Zároveň je to pre nás úplne nový zvuk. Má veľa vrstiev, ale stále si myslím, že to nepôsobí prehnane, ale skôr ľahko. Pieseň sme zložili na klavíri a potom sme pridali veľa bicích nástrojov, ktoré nám pripomínali rôzne kultúry a hudbu z celého sveta, ako aj zvuky prírody a jej rozmanitosť, ktorú sme prevádzali do hudby.
Prvky prírody sú metaforami uchopené taktiež v posolstve piesne. "Wildflower je vlastne spôsob, akým vnímam Marley. Ako divoký kvet. To bola pôvodná myšlienka, z ktorej sme vychádzali. Marley si zase pri tvorbe tejto piesne predstavovala to, ako by chcela byť videná," ozrejmuje Dušan v piesni zachytený príbeh o vzťahu k prírode a jej symbolov, ale taktiež aj lásku, potrebu vlastniť jeden druhého či idealizáciu. Následne o prekonaní vlastného ega a o odhodlaní svoje vnútorné boje vyriešiť.
Nahrávanie skladby prebiehalo v pražskom hudobnom štúdiu Baracca Records v produkcii Dušana a Marley. O mix sa postaral Tomáš Jochmann a mastering spracoval Marián Fero. Ako jediného hosťa na nahrávke počuť tóny basy Terezy Čepkovej.
Hneď po dokončení skladby sa Marley s Dušanom snažili nájsť pre hudobné video špeciálne prostredie. "Začiatkom roka 2021 sme začali preverovať svoje možnosti a diskutovali sme s priateľkou Barborou Mojžišovou, ktorá bývala v Jordánsku, či by sme to tam nenatočili. Má veľa skúseností s filmami a pracovala tam na produkciách Netflixu," hovorí Marley.
Skladba Wildflower tak získala svoj vizuál z prostredia Jordánska, kde sa nakrúcali aj dokumenty či filmy ako Star Wars a Marťan s Mattom Damonom. Atmosféru piesne preniesli na púšť Wadi Rum v červenom odtieni, do mesta Ammán v bielom závoji a na hornatejšie časti Ajlounu na severe Jordánska s dominujúcou zelenou farbou, pod ktorými je podpísaná režisérka Barbora Mojžišová.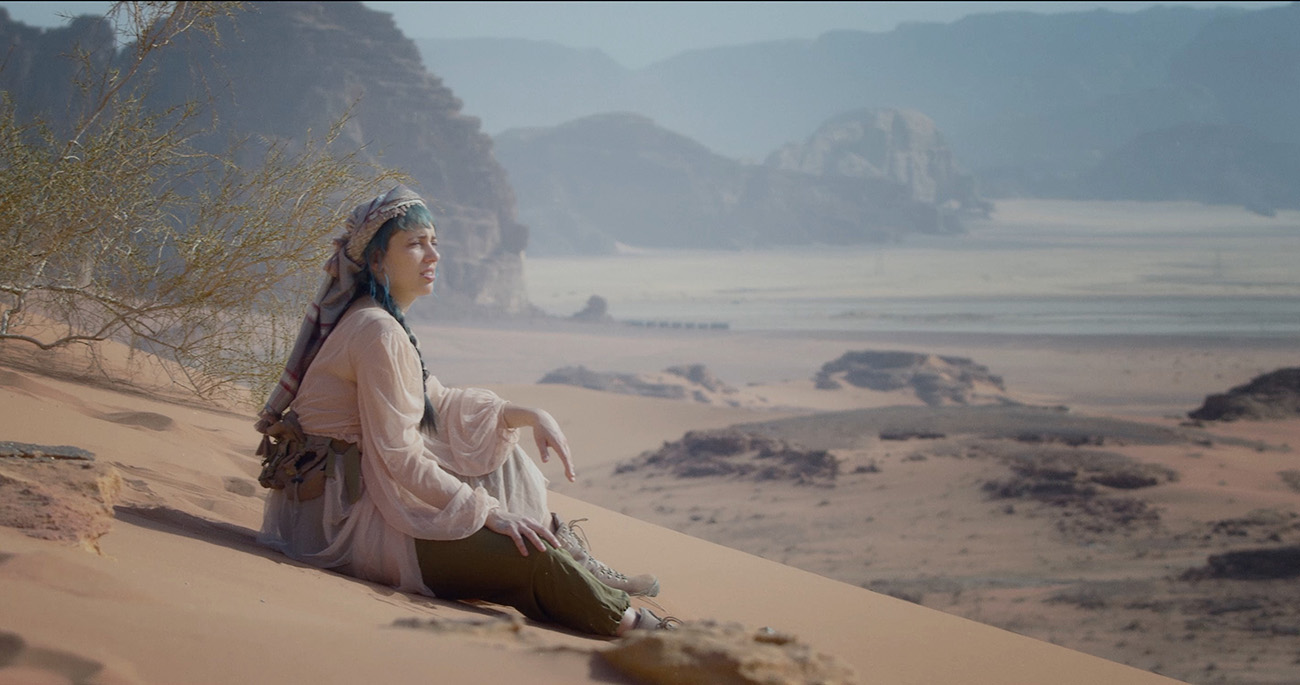 Malý medzinárodný štáb tvorili s režisérkou aj miestny filmári Ali Zeidan a Sandra Habash, ktorí spolu už nakrúcali dokumenty pre Netflix a ďalšie produkcie.
Myšlienka skladby je aj vizuálne zobrazená v divokom kvete Marley a jej vysnenej verzii idealizovanej Dušanom. Na druhej strane ale vystupuje reálna, silná Marley. Až na zelených kopcoch Ajlounu sa Marley s Dušanom môžu stretnúť a zasiať semienko odhodlania, zvládnuť svoje vnútorné boje a zožať spoločne ovocie.
"Po púšti nás sprevádzal miestny beduín, inak by sme sa tam veľmi ľahko stratili. Fascinovalo nás to ticho, ktoré v púšti vládne, pretože tam nie je žiadna vegetácia a nestretnete tam živého človeka. Škorpióny a hady vás počujú na stovky metrov dopredu, takže nestretnete ani ich," s úsmevom uzatvára Dušan spomienkami z nakrúcania, ktoré začínalo za včasného východu slnka a následne sa tiahlo celým dňom v horúčavách rozpálenej krajiny.
Skladba sa na nachádza na rovnomennom vychádzajúcom EP "Wildflower" plného príbehov o láske, životnom prostredí a riešenia otázok osobných problémov. Pokiaľ súčasná pandemická situácia dovolí, piesne predstavia publiku na tour v rámci Slovenska, Česka, Rakúska a Nemecka. Následne budú pracovať na nových skladbách, v ktorých budú opäť prinášať nové zvuky a spájať hudobné prvky rôznych kultúr.
Zdroj: TS