Speváčka, klaviristka a skladateľka Mária Čírová si pre fanúšikov pripravila jedinečný vianočný koncert! Jedna z našich najobľúbenejších speváčok sa kvôli pandémii už po druhýkrát rozhodla priniesť vianočný koncert priamo do vašich obývačiek a zachovať tak krásnu tradíciu. Nenechajte si ujsť nezabudnuteľný hudobný zážitok s Máriou Čírovou. Na online koncerte Moje Vianoce 18. decembra 2021 sa môžete s Máriou a jej hitmi dokonale naladiť na najkrajšie sviatky roka.
Vianočný koncert speváčky Márie Čírovej je silný a emotívny hudobný zážitok. Najbližšie si ho môžete užiť online už v sobotu 18. decembra. Mária naživo predstaví obľúbené skladby z oboch Vianočných albumov ako Do noci tichej, Štedrý večer alebo Vianoce krásne sú. Na koncerte nebudú chýbať ani hity Unikát, Kto vie alebo Chýbaš a tradičné slovenské a svetové koledy v špeciálnych úpravách.
"Máme tu už druhé Vianoce, keď sa nemôžeme stretávať tak, ako sme boli zvyknutí. Do poslednej chvíle som verila, že sa nám podarí zahrať aspoň jeden koncert naživo, ale nakoniec sme sa rozhodli ísť touto cestou. Pre mňa ako trojnásobnú mamu je veľmi dôležité neprestať žiť, nech sa vonku deje čokoľvek. Urobme to pre seba, pre naše deti, pre naše rodiny a nechajme sa vtiahnuť do čarovného kúzla Vianoc, ktoré sa nám každoročne pripomína v tomto období. Narodením Lásky, ktorá sa chce dotknúť našich sŕdc. Poďte sa spolu so mnou naladiť, poďte si oddýchnuť, poďte sa usmiať, poďte zavrieť oči a cítiť horiace drevo v krbe, poďte si zaspievať tie najkrajšie slovenské vianočné koledy," pozýva Mária Čírová.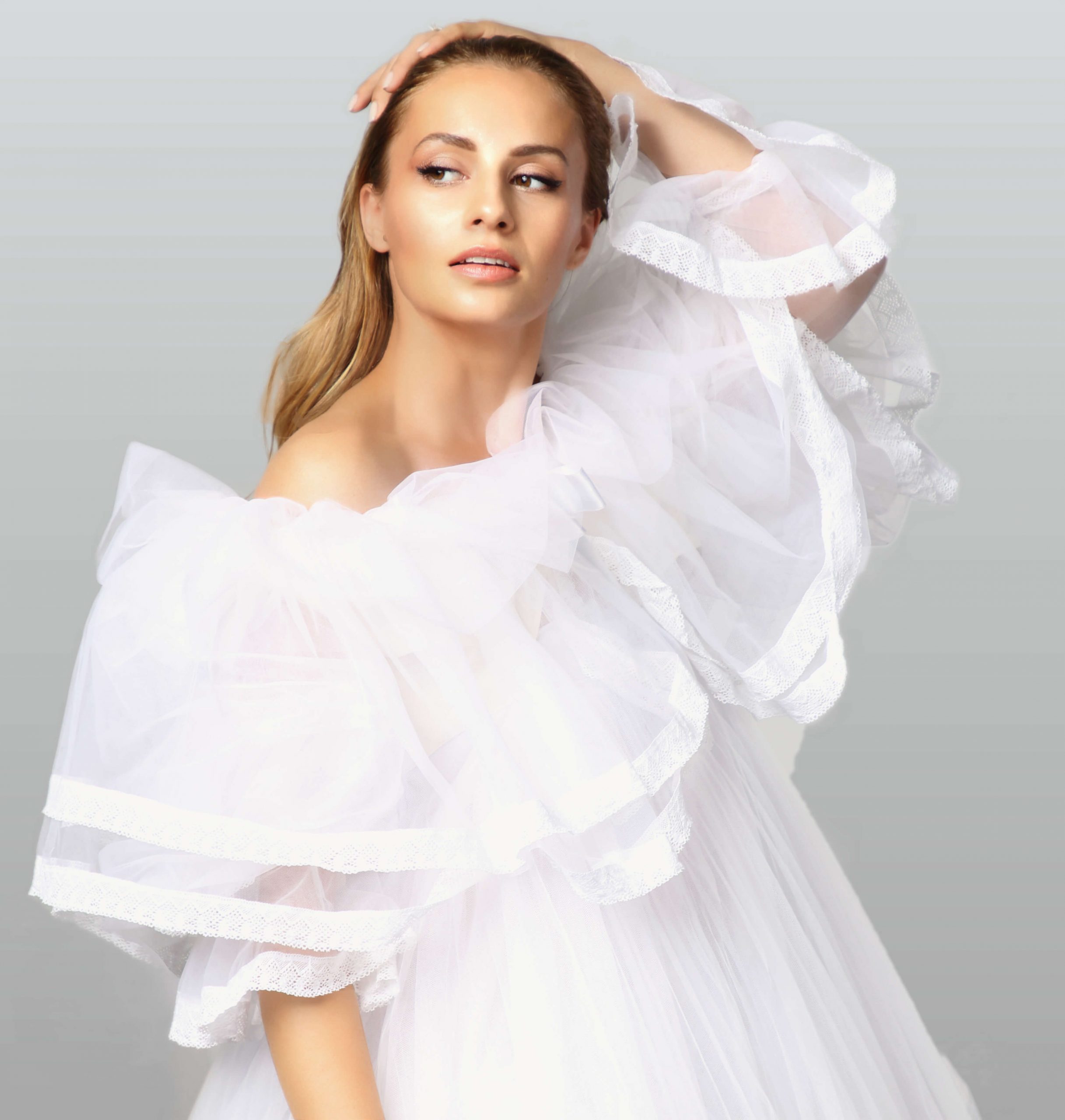 Mária Čírová zahrá aj s jej vianočnou kapelou, sláčikovým kvartetom, vokalistkami a detským zborom Radosť. Jej vianočné koncerty majú dlhoročnú tradíciu.
"Prvý vianočný koncert sa uskutočnil pred deviatimi rokmi v Nitre, v synagóge a doteraz ho mám v živej pamäti. Od toho momentu sa ma každoročne fanúšikovia na jeseň pýtali, či niečo chystám vianočné a tak sa z toho stala postupne tradícia. Pred pandémiou sme navštevovali slovenské mestá, každý deň sme boli na cestách a ladili ľudí na najkrajšie sviatky roka," spomína Mária.
Obľúbená speváčka miluje adventné obdobie, samotné Vianoce a Štedrý večer.
"Vraciam sa zakaždým do svojho detstva, kedy sme sa s rodičmi veľa rozprávali o láske, o porozumení, o odpustení. Aké je v živote veľmi dôležité, aby sme sa mohli pohnúť ďalej. Varili sme si spolu, piekli koláčiky, zdobili stromček, upratovali a veľa si spievali. Dnes viem, že tieto spomienky sú ten najvzácnejší vianočný darček, aký som v živote mohla dostať. Myslím, že to je práve ten impulz, prečo robím vianočné koncerty. Prostredníctvom pesničiek túžim ľudí povzbudzovať, vnášať im do života nádej, lásku a mier," prezradila speváčka.
Vianoce v rodine Márie Čírovej sa začínajú zažatím prvej sviečky na adventnom venčeku. Jej deti zbožňujú pečenie a tak si pečú viaceré druhy vianočného pečiva.
"Čítame si príbeh o narodení malého Ježiška, krájame jabĺčko, dávame si medové krížiky, delíme sa o prvú oblátku, pod obrus zvykneme dať peniažky a spievame si vianočné koledy. Za klavírom už po novom sedí náš dvanásťročný syn Hugo. Je to naozaj také výnimočné všetko. Len raz v roku,"uzatvára Mária Čírová.
Dokonalú vianočnú atmosféru môžete zažiť na koncerte Moje Vianoce spolu s Máriou Čírovou 18.12 2021. Vstupenky sú dostupné v predaji tu https://www.ticketportal.sk/event/MARIA-CIROVA-MOJE-VIANOCE-2021-ONLINE-KONCERT Po zakúpení obdržíte jedinečný prístupový kód, ktorý bude platiť na jedno zariadenie. Koncert bude prístupný na webe: https://www.ticketportal.sk/video a to v čase od 18:00 až do 24:00. To znamená, že začiatok koncertu si určíte sami. Či si pozriete koncert celá rodinka s deťmi, alebo si ho vychutnáte iba vo dvojici, je na vás.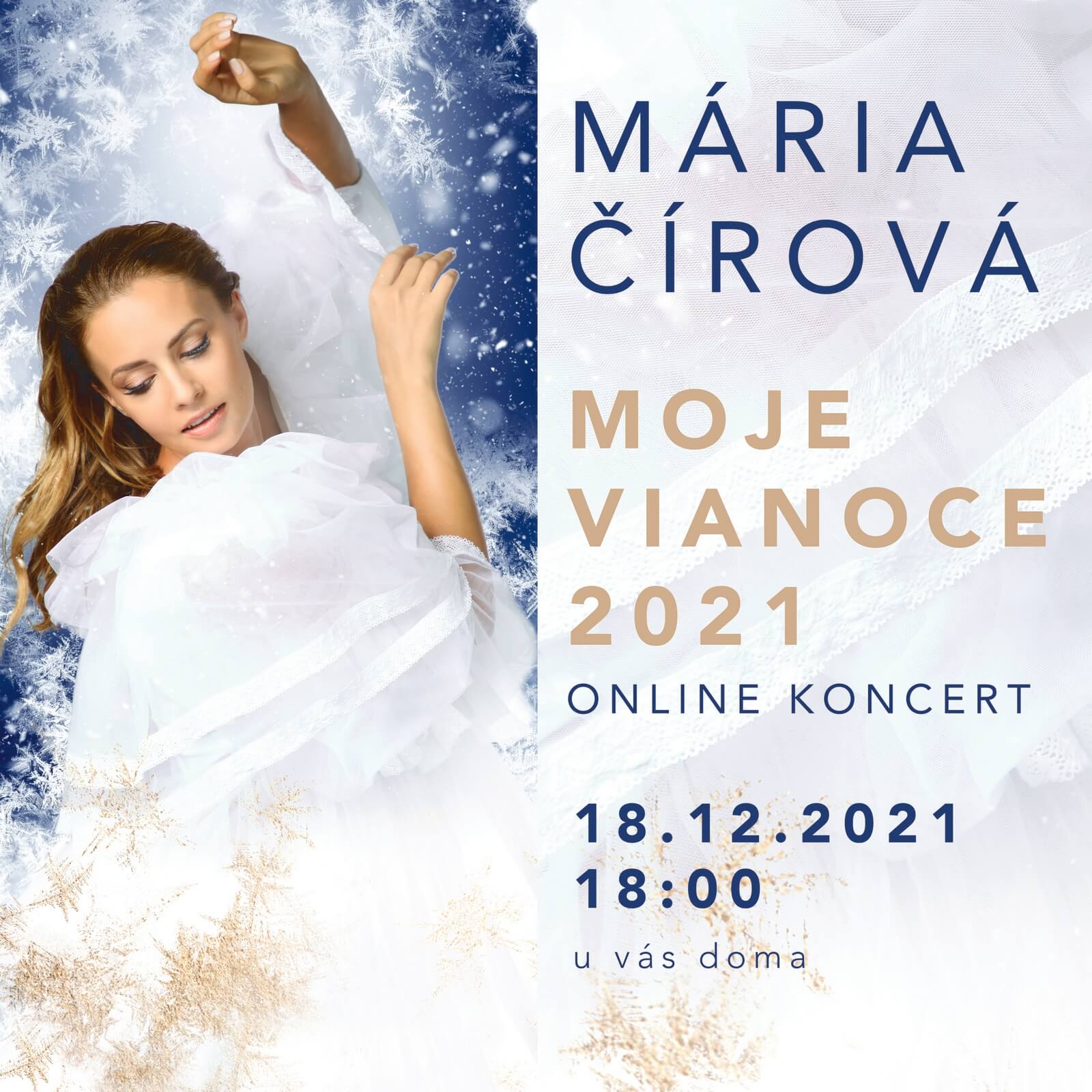 Zdroj: NK Factory