Výtvarníčka Rita Koszorús, laureátka súťaže Maľba roka 2021 má v Danubiane výstavu s názvom Hadal of My Aquarium, ktorá potrvá do 23. októbra 2022. No už na tento štvrtok – 29. septembra na 16.00 hod. – plánuje komentovanú prehliadku. Návštevníci a návštevníčky múzea súčasného umenia pri Dunaji budú mať príležitosť bližšie spoznať jej fascináciu časom v rôznych podobách, uvažovanie nad surreálnom, hľadanie slobody i fúziu žánrov, ktoré originálne spája a pretvára.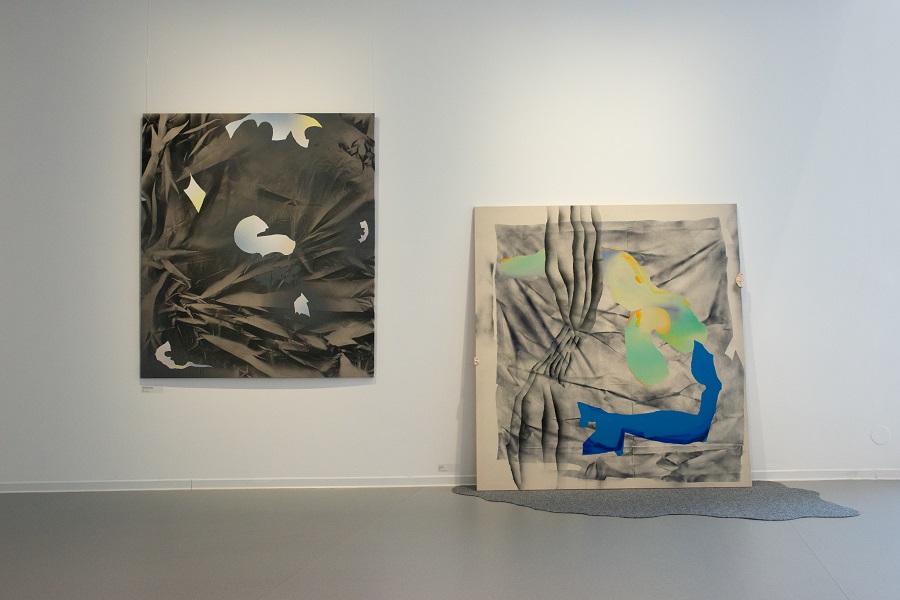 "Názov výstavy sa opiera o pocity prežívané v surreálnom priestore. Hadál môjho akvária je miesto, ktoré predstavuje prepojenie akvária s najhlbším dnom oceánu. Hadál je zóna, kam sa človek ešte nedostal. Súkromné oceánske priekopy nedostupné pre iné ľudské bytosti," povedala Rita Koszorús, ktorá na aktuálnej výstave v Danubiane v Čunove pri Bratislave prezentuje svoje najnovšie maľby, koláže, inštalácie i film. "Vytváram situácie, ktoré pomocou vizuálnych tvarov znázorňujú aktuálny kontext. Koláž v priestore. Obrazy ako objekty, objekty v obrazoch. Tekuté kamene a pevné vlny. Tvary spomienok, ktoré už dávno nie sú úplné. Fragmenty obité, poškodené a formované časom. Ponáram sa do hĺbky veľkej vody, do analýzy transparentnosti, do pochopenia transformácie, uchopenia neistoty a chaosu. Hľadám slobodu. Chcem, aby sme ju všetci cítili. Maľujem čas, zastavujem ho," dodala.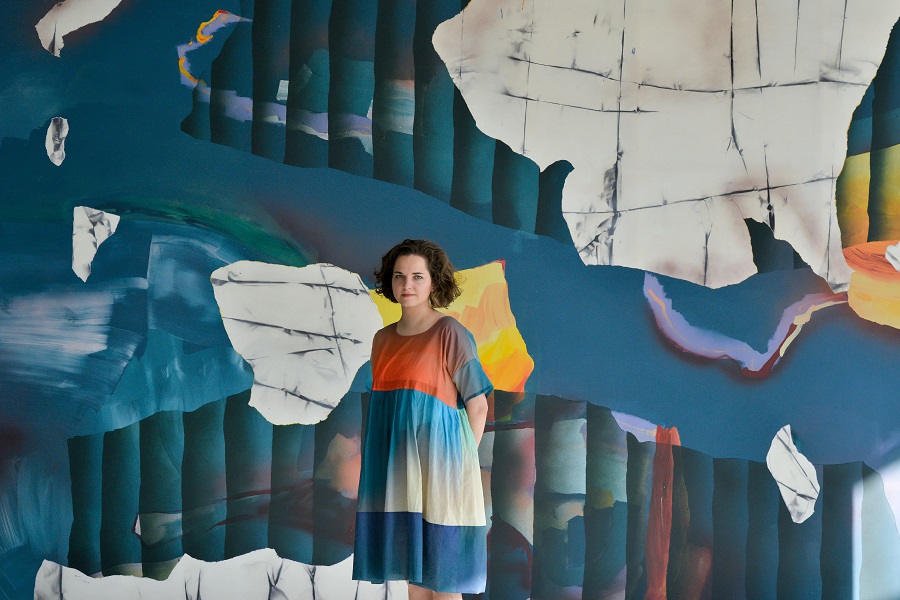 Výtvarníčka sa necháva inšpirovať cestami a pobytmi, rezidenciami na neznámych miestach, ktoré pozoruje, žije s nimi nejaký čas v priebehu rôznych období roka. Ovplyvňuje ju tak drsná zima v Hájovni ako aj v lete oceán obmývajúci portugalské Porto. Všade nachádza svoje témy, ktoré sú súčasťou jej identity, ktorú postupne odhaľuje, žije a presúva sa s nimi, aby ich mohla priebežne zachytávať vo svojej tvorbe. Práve v Porte našla fascináciu najhlbšími temnými priekopami v oceánoch, ktoré súvisia s tajomnou morskou hladinou Hadál.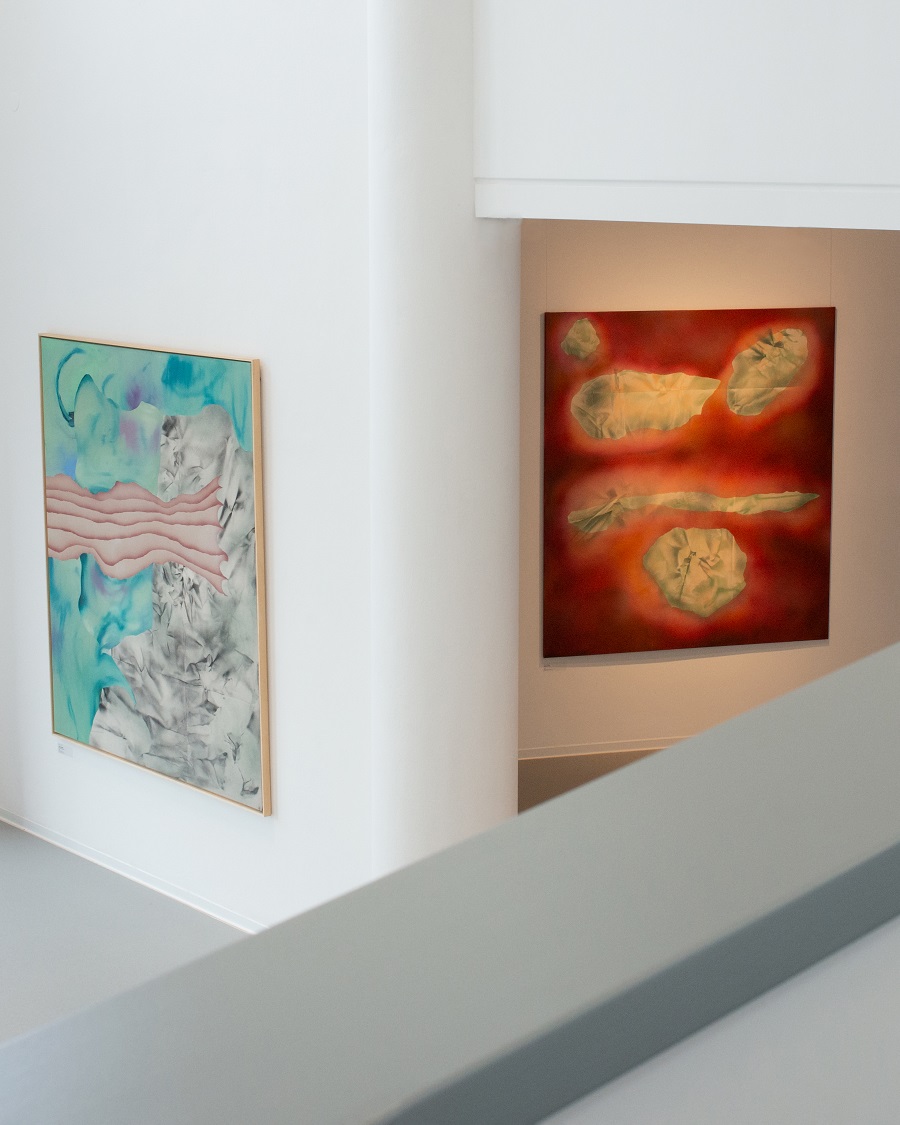 "Materiál súčasnej výstavy Rity Koszorús s názvom Hadal of My Aquarium vychádzajúci z týchto neprístupných vrstiev histórie ľudstva a Zeme zavedie diváka do bludiska hlbokého mora jednotlivca a subjektu. Autorka zanechávajúc pobrežie Atlantiku, akoby sa "vracajúc domov", pokračovala vo svojich hlbokých vrtoch vo vlastnom subjektívnom akváriu," napísala vo svojom texte kunsthistorička Zsikla Mónika, ktorá rozoznáva v tvorbe Rity Koszorús intelektuálne a umelecké dedičstvo avantgardy.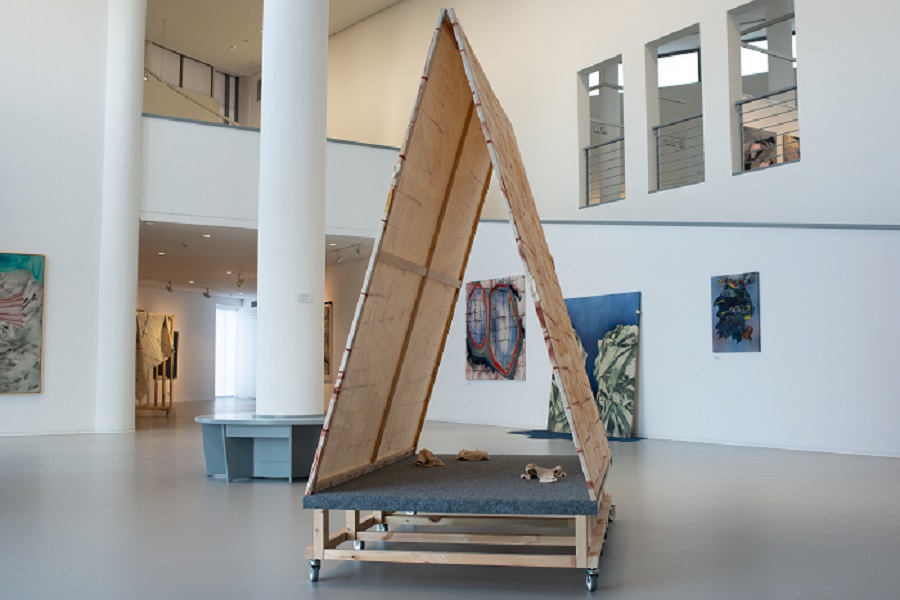 Obľúbeným žánrom vystavujúcej umelkyne je koláž, známa technika dadaistov. "Koláž v prevedení Koszorús však nie je zaujímavá len z technického, ale aj z koncepčného hľadiska. Podstatou žánru je komponovať nové kontexty z rôznych, niekedy úplne odlišných materiálov na ploche alebo v priestore a vytvárať úplne nové konštelácie. Toto žánrové špecifikum však Koszorús radikálnym gestom rozširuje na priestor ako celok," uviedla rešpektovaná kunsthistorička z Maďarska, kurátorka maďarského pavilónu aktuálneho ročníka Bienále v Benátkach.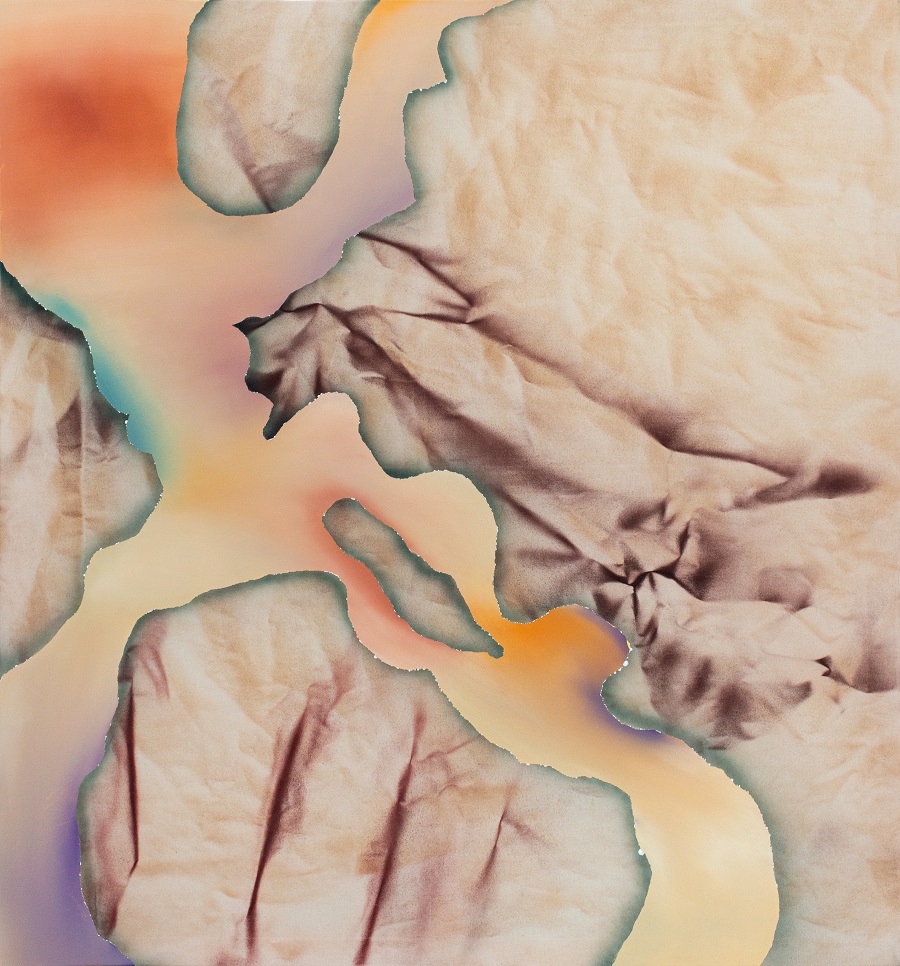 "Jej (Rity Koszorús) maliarske úsilie sa nezameriava len na tvorbu obrazov, ale oveľa výraznejšie na vytváranie abstraktných situácií. Jej klasicky ponímané maľby na plátne sú len jednou časťou, drobným komponentom "abstraktných situácií", ktoré vytvára. V maľbe sa nesnaží zaľudniť priestor obrazu, ale vytvoriť obraz priestoru. Toto gesto možno na jednej strane chápať ako reakciu na súčasné trendy novej abstraktnej maľby, a na druhej strane ho možno vnímať aj ako otázku reflektujúcu na súčasné ponímanie maľby a jej právo na existenciu," uzatvára Zsika Mónika.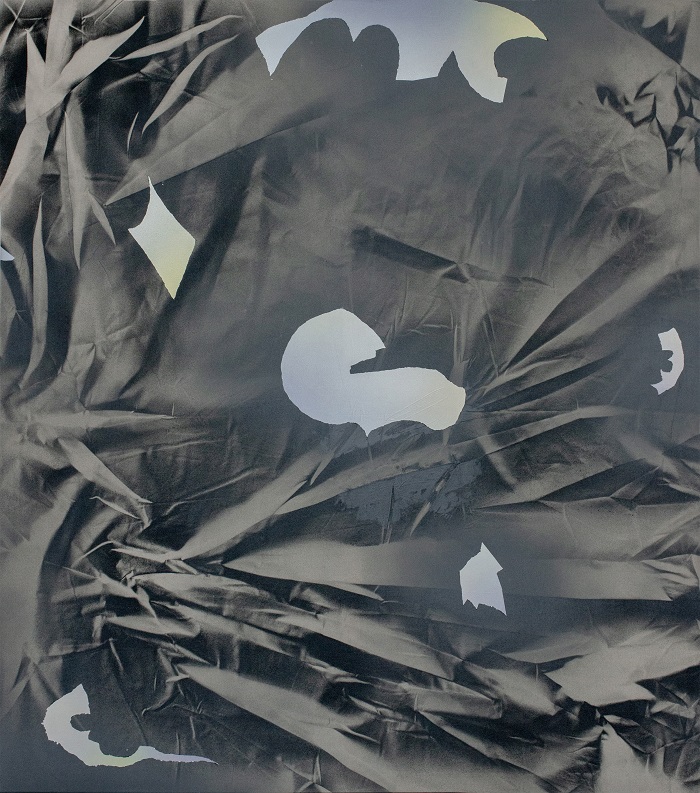 Kurátorka Barbora Komárová, ktorá roky sleduje tvorbu generačne blízkej Rity Koszorús, píše, že výtvarníčka "síce vyštudovala maliarstvo, nebojí sa však pracovať s inými médiami, ako sú video, inštalácia, koláž alebo kresba. Vo svojom aktuálnom projekte "Hadal of My Aquarium" rozširuje svoju mediálnu pôsobnosť aj o keramické objekty či priestorovú koláž vytvorenú z fragmentov kobercov. Zdá sa, že plocha vymedzená povrchom plátna jej nestačí." Jej aktuálnu výstavu v Danubiane vníma ako možnosť nahliadnuť do jej súkromného "akvária", ktoré je súčasťou väčšieho, ľudského celku. "Miestami možno trochu temného, rovnako ako aj hadal, ktorý je najtmavším a najhlbším morským dnom, zároveň však dobrodružným a plným možností pre našu predstavivosť. Autorka pozýva nás, divákov a diváčky, vnárať sa hlboko nielen do jej spomienok a aktuálneho prežívania, hľadať v nich spojitosti i rozdiely s našimi životmi, ale skúsiť sa ponoriť aj do vlastnej najhlbšej zóny, hadala svojho akvária,"
Rita Koszorús (*1989 Bratislava) svoje výtvarné štúdia začala na Škole úžitkového výtvarníctva Josefa Vydru v Bratislave. Následne v rokoch 2008 až 2014 študovala na Vysokej škole výtvarných umení v Bratislave, najskôr na oddelení voľnej grafiky, neskôr na katedre maľby v ateliéri pod vedením prof. Daniela Fischera. V roku 2013 absolvovala stáž na Akadémii krásnych umení v Budapešti v ateliéri pod vedením Imreho Buktu. Zúčastnila sa niekoľkých zahraničných rezidencii napríklad v Berlíne, Paríži, Porte či v Budapešti. Aktívne sa prezentuje na samostatných a skupinových výstavách doma a v zahraničí. Bola štyrikrát finalistkou súťaže Maľba roka a raz Nadácie Novum. V roku 2021 bola ocenená prvým miestom v súťaži VÚB Maľba roka. Autorku zastupuje galéria VILTIN v Budapešti. Diela Rity Koszorús sa nachádzajú v súkromných a galerijných zbierkach.
Zdroj: TS