Nový album, nový zvuk, nová kariérna etapa! Už od prvých singlov z avizovaného albumu "PORCELÁN" nám Majself dal vedieť, že tentoraz pôjde o čosi nové, čo definitívne podčiarkol novým klipom s rovnomenným názvom ako album "PORCELÁN". Konečne sa fanúšikovia dočkali už aj výtúženého klipu v spolupráci s Tinou ku skladbe "Drajf", a klip teda zato počkanie stál!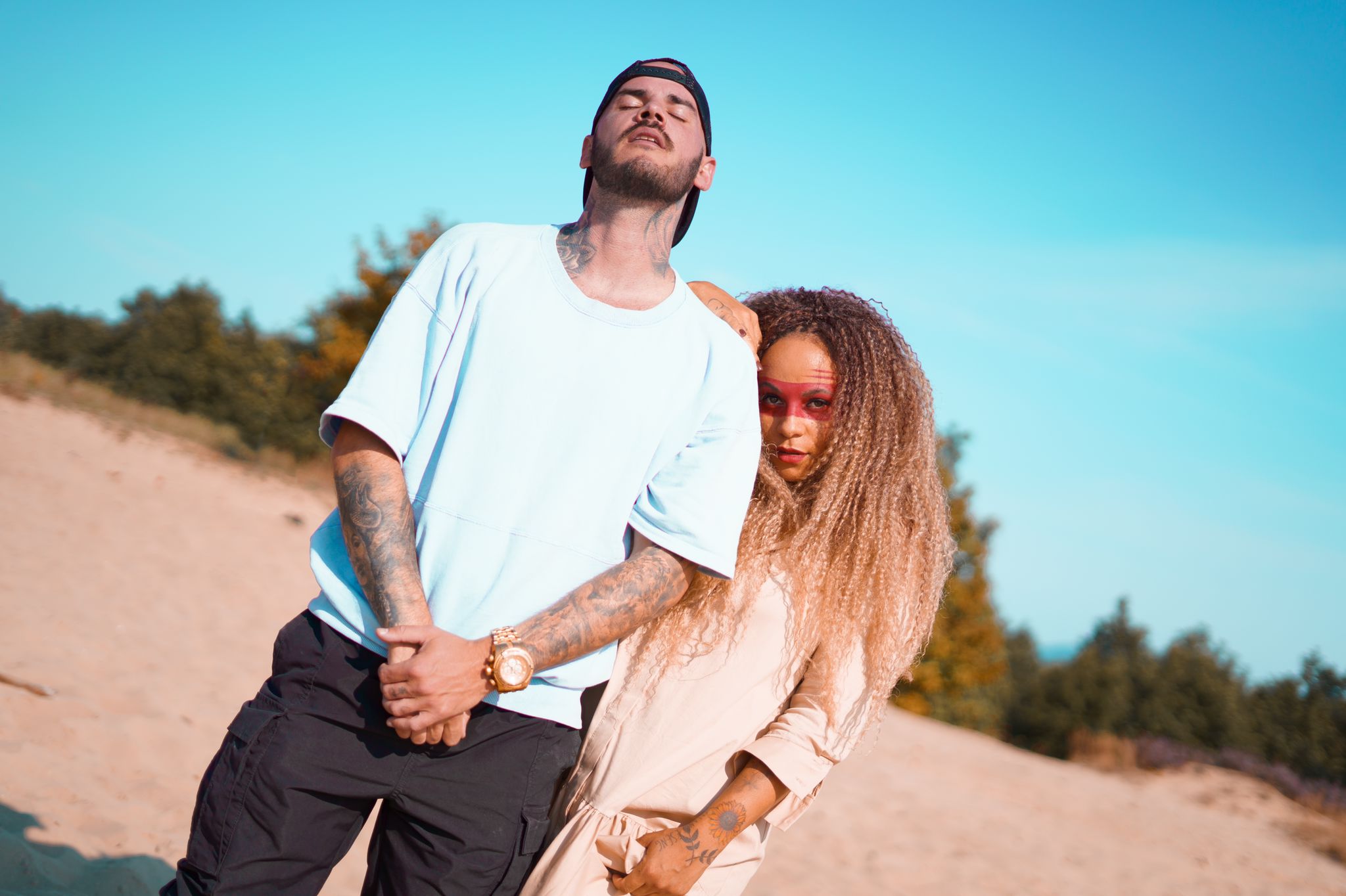 Majselfov posledný album Porcelán vyšiel v znamení veľkých kariérnych zmien. Raper sa totiž netají tým, že rád skúša nové veci a svojej hudobnej tvorbe dal pomocou spomínaného projektu úplne nové rozmery. Žánrová rôznorodosť a veľmi umelecký výber tém zapríčinil skutočne veľmi kvalitné dielo, ku ktorému sme sa dnes dočkali aj nového videoklipu. Ide konkrétne o skladbu "Drajf", kde Majselfovi zahosťovala po prvýkrát aj obľúbená speváčka Tina. Takéto sú detaily k tomuto výbornému vizuálu, ktorý pomáha Majselfovi definovať nový vibe jeho muziky!
"Stále mám sny, ktoré si chcem naplniť a to je pre mňa hnací motor. Milujem to čo robím a to je zase pre mňa hnacím motorom úplne automaticky. Mám to šťastie, že sa do ničoho nemusím nútiť a veci robím vždy úplne prirodzene. Ten drajf sa takýmto spôsobom snažím v sebe živiť už dlhé roky."
Môže sa ti zdať, že videoklip bol inšpirovaný známou filmovou sériou Rýchlo a zbesilo. Pravda je však niekde inde: "My sme tento klip vymýšľali spoločne s Peťom Vašutom a náš spoločný zámer bol práveže autá v ňom nevyužiť. Práve preto, že väčšina ľudí si slovíčko ´drive´ okamžite spojí práve s nimi a to sme my samozrejme nechceli. Orientovali sem sa preto skôr na motorky a závody, ktoré sú často veľmi dynamické, no vo videoklipoch tradične nebývajú. Klip má teda symbolizovať to, že človek by mal svoj drajf nasledovať, pretože ho môže preniesť na hocijaké miesta, o ktorých ani nesníval – alebo o ktorých IBA sníval."
O videoklip sa postaral Peťo Vašut a.ka. @P.GRAPHY, s ktorým Majself nespolupracuje prvý raz. "My máme aktuálne nastavenú kreativitu veľmi podobným spôsobom a spolupracuje sa mi s ním veľmi dobre. Rozumieme si či už pri tvorbe scenáru alebo aj priamo na pľaci a páči sa mi to, že Peťo má veľmi svojský rukopis. Dúfam, že sa mu ho podarí udržať aj do budúcnosti, pretože si myslím, že má potenciál napredovať."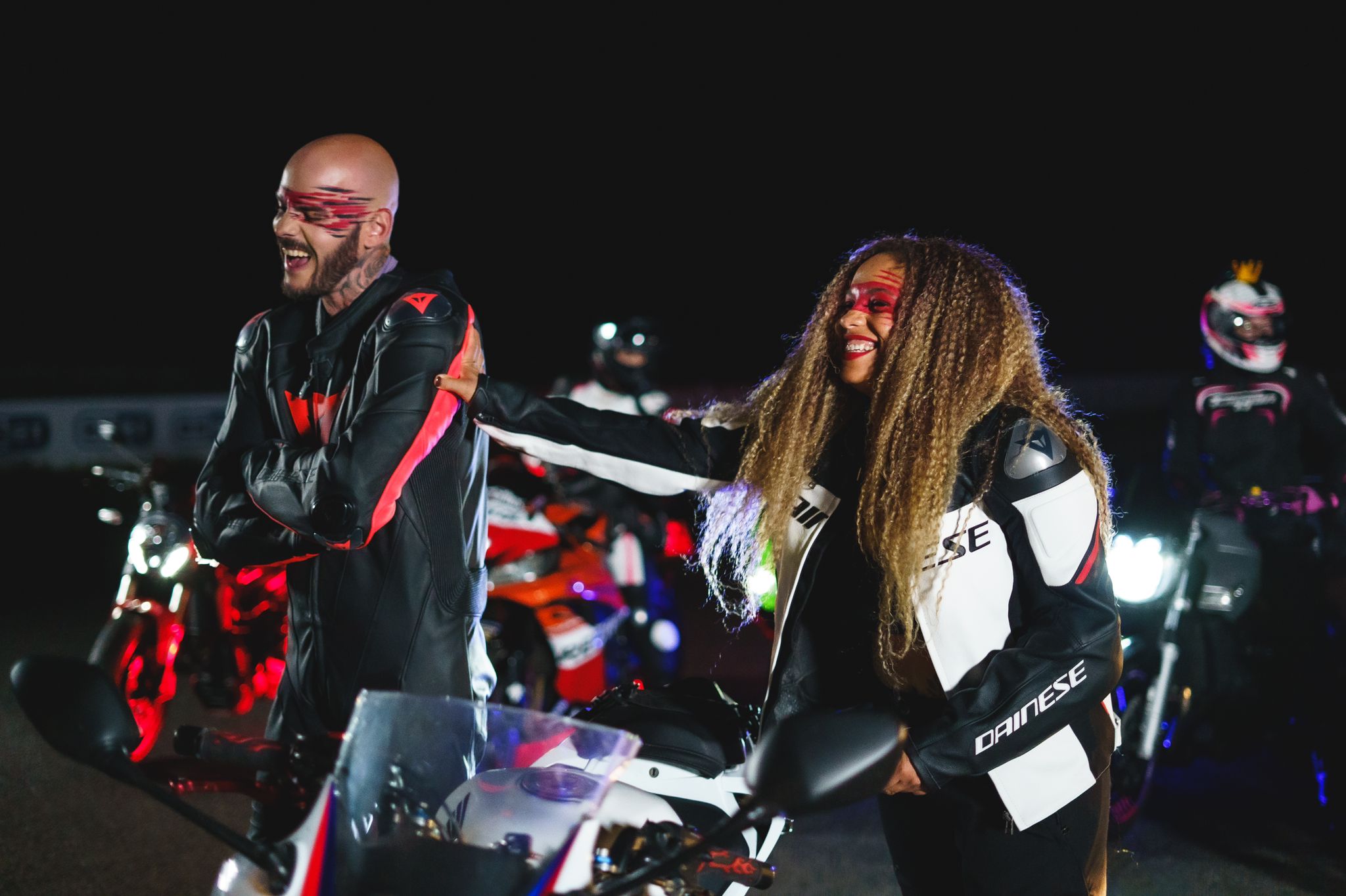 Ako môžeš vidieť v samotnom videoklipe, opäť boli využité masky z MaskBusters, kvôli tomu, že "Drajf" je v podstate nasledovníkom titulnej skladby "Porcelán" a patrí aj medzi tie najzásadnejšie skladby tohto albumu, ktorého symbolom boli aj práve tieto masky, ktoré sme mohli vidieť nielen v titulnom videoklipe, ale aj na samotnom obale projektu. "Drajf" je aj žánrovo skladbe "Porcelán" veľmi podobný", preto Majself chcel, aby to bolo takpovediac priame pokračovanie. Raper si natáčanie v spoločnosti Tiny veľmi užil a šlo v podstate o ich zatiaľ prvú spoluprácu. My sa môžeme tešiť, že práve na tak svojskej a jedinečnej skladbe.
"Tina je skvelá profesionálka, natáčanie s ňou je potešenie."
Majself rozviazal ruky svojej kreativite a vznikajú z toho samé krásne umelecké záležitosti."Dlhé roky som fungoval iba ako raper a vo veľmi monotónnych polohách v jednom žánri. Spolu s albumom Porcelán som úplne odviazal ruky svojej kreativite a svojim hudobným chutiam. Púšťam sa do všetkého nového, v čom som ešte netvoril a dúfam, že ešte stále dokážem vymyslieť niečo zaujímavé."
O hudbu, mix a master sa postaral Filipian, natáčanie prebiehalo na Slovakia Ringu a videoklip vznikol aj vďaka podpore LB Servis.
Predpredaj albumu: https://shop.rukahore.sk/majself/cd-porcelan
Porcelán: https://www.youtube.com/watch?v=dTJCaBdz5aI
MAJSELF IG: https://www.instagram.com/majself_neptun
MAJSELF FCB: https://www.facebook.com/Majself
Zdroj: JANA TRELLOVÁ, PR / BRAND MANGER RUKA HORE
Foto: Peter Vašut