Populárny spevák Lukáš Adamec usilovne pracuje na novom videoklipe. Pilotný singel TANCUJ MI, z pripravovaného albumu uzrie svetlo sveta už o pár týždňov. Ochutnávku novej produkcie aj LIVE Premiéru novej skladby spevák predstaví na dvoch koncertoch v Košiciach a Bratislave. Návštevníkom po Adamcovom boku zaspievajú Ondrej Kandráč, Ivan Tásler a ďalší.
Posledné mesiace sa Lukáš Adamec ponoril do tvorivej činnosti. Týždne strávené v nahrávacom štúdiu už čoskoro prinesú prvé ovocie. Nová štúdiovka z dielne mladého Košičana sa na pulty predajní dostane už tento rok. Prvý singel s názvom TANCUJ MI Lukáš Adamec podporí videoklipom a verejnosti predstaví ešte vo februári. LIVE Premiéru pilotného singlu, ale aj ďalšie nové skladby, popretkávané Adamcovými najväčšími hitmi budú mať priaznivci temperamentnej slovenskej hudby možnosť počuť na jeho jarných koncertoch nesúcich rovnaký názov ako avizovaná pesnička – TANCUJ MI.
Spoločné vystúpenia so slovenskou speváckou špičkou
"Na tom, čo robím, milujem absolútne všetko. Je to neskutočný pocit, keď si publikum s nami spieva naše pesničky. Veľa pre mňa znamená, aj keď moju tvorbu ocenia priatelia a zároveň kolegovia z brandže. Uznanie a obrovskú dôveru mi prejavili aj interpreti, ktorí sú momentálne na špici našej hudobnej scény a prizvali ma na svoje pódium. Ten zážitok bol pre mňa neopísateľný a zistili sme, že nám to spolu funguje. Cítil som tom nie len u chalanov, ale aj od publika," Adamec naráža na nedávne hosťovanie na koncertoch IMT Smile a Kandráčovcov.
Spoločné vystúpenie a spolupráca so spomínanými hviezdami sa chlapcom tak zapáčila, že si ju zopakujú práve na avizovaných koncertoch TANCUJ MI. V bratislavskom Ateliéri Babylon sa 6.4.2019 za sprievodu Adamcovej kapely spoločne s Lukášom predstaví leader skupiny IMT Smile Ivan Tásler. Košickému publiku dňa 22.3.2019 v Kulturparku zanôti frontman skupiny Kandráčovci Ondrej Kandráč. "Som rád, že práve na tomto koncerte prvýkrát zaznie moja nová skladba Postav dom. Už tradične je za ňou náš dvorný textár Vlado Puchala. Tentokrát som si na pomoc prizval známeho muzikanta Tomiho Okresa. Postaral sa o aranž a je takisto autorom melódie tejto chytľavej skladby. Mám pocit, že to vzájomne neskutočne zafungovalo " prezradil Ondrej Kandráč.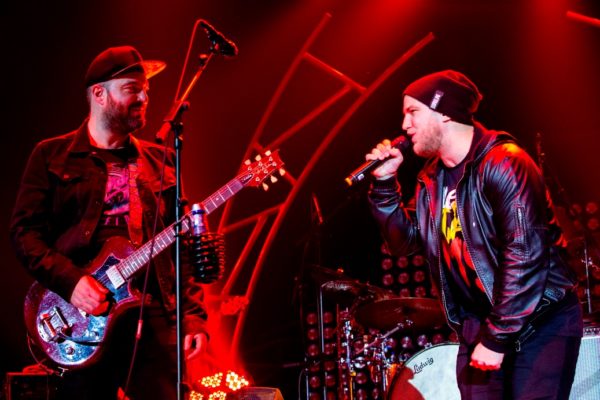 Okrem dvoch mien, ktoré v hudobných vodách posledné roky najviac rezonujú, sa na oboch koncertoch predstaví aj mladučký talent, ktorý sa do povedomia verejnosti vryl len nedávno. Reč je o 11 ročnej bubeníčke Nikolete Drummer, ktorá sa teší prvenstvu posledného ročníka talentovej súťaže Česko Slovensko má Talent. Okrem víťazstva v spomínanej súťaži má mladučká hudobníčka na konte i ďalší úspech. Stala sa súčasťou najväčšej kapely na svete Rockin'1000. Vo formácii je najmladšou členkou a zároveň i jediným slovenským zástupcom. O tom, že vystúpenie nadšenej bubeníčky pripravovaným koncertom TANCUJ MI pridá na grádoch, niet pochýb.
Program osvieži aj ďalšie zvučné meno slovenskej hudobnej scény. "Na oboch koncertoch vystúpi ešte jeden, teraz ešte tajný hosť. Zatiaľ však môžem prezradiť, že sa jedná o hlavné hviezdy slovenskej populárnej kapely, ktorej pesničky bodujú v slovenskom rádiovom éteri," poodkryl Adamec kompletnú dramaturgiu koncertov, sľubujúc, že doposiaľ tajného hosťa odhalí ešte pred samotnými koncertmi.
Vstupenky na koncerty sú dostupné: https://predpredaj.zoznam.sk/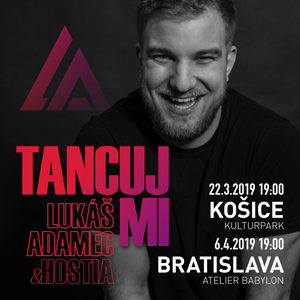 Zdroj: Janka Marczellová, PR manažérka Lukáša Adamca
Foto: Martin Trenkler, Stana Topolska