Luboš Pospíšil, beatový písničkář s nezaměnitelným vokálem, který loni oslavil sedmdesátku LP reedicí kultovky …a nestřílejte na milence, dokazuje, že mu na "stará kolena" energie ani kreativita rozhodně neschází. Naopak! Na přelomu srpna a září u Supraphonu vyjde zbrusu nové sólové album s mnohoznačným názvem Poesis Beat, které nahrál společně se svými přáteli, skvělými muzikanty Liborem Mikešem Mikoškou (kytara), Petrem Vavříkem (baskytara), Martinem Vajglem (bicí a klávesy), s přispěním řady Lubošových tradičních (a prvotřídních) textařů. Album s charakteristickým Pospíšilovým rukopisem uvádí klip k titulní písni.
"Klip k Poesis Beat s textem spisovatele a básníka Jiřího Hájíčka úzce souvisí. Moje první představa směřovala k určité poctě básníkům. Jiří Hájíček to respektoval a téma rozšířil na životní příběh. Nežil jsem – jak se říká – jenom rock and roll, ale zejména svůj poesis beat, tedy poezii s beatovou muzikou. Klip je černobílý, civilní. Odehrává se v noční Kutné Hoře, kterou prochází tajemná postava básníka. Režie se ujal Milan Basel, který ji – stejně jako už u řady jiných klipů – pojal vkusně a citlivě," komentuje Pospíšil svou klipovou novinku.
Ostatně básnické připodobnění využité v klipu má širší přesah zahrnující celé nové album i Pospíšilovu tvorbu obecně. "Více než sto let uplynulo od doby, kdy Guillaume Apollinaire s řadou dalších básníků formovali základy moderní poezie. A právě toto období, někdy nazývané 'poesis', ovlivňuje vývoj poesie dodnes. Spojení poesie a hudby (zejména beatové) mě provází celý hudební život. C&K Vocal, villonovské balady, 5P, Kytice v divadle Semafor, 75 nazpívaných poetických textů Pavla Šruta (od roku 2000 držitele ceny Jaroslava Seiferta)… To vše je můj Poesis Beat," vysvětluje jeden z doyenů českého rockového písničkářství v bookletu desky. Ta čítá celkem jedenáct songů, které kompletně složil Luboš Pospíšil a svými texty je doplnili jeho osvědčení textaři J. P. Lábus, P. Kadlec, P. Šrut, resp. text z jeho pozůstalosti, a nově také spisovatel J. Hájíček.
Hudebně je pak Poesis Beat pomyslným mnohobarevným průletem připomínajícím různé podoby i polohy Pospíšilovy tvorby. Ke slyšení je zde tak šlapající skoro pop i balada s retro syntíkem, vícehlasé hrátky lehce C a K vokální a důvěryhodné domácí blues, ale též dobře prožité ohlasy santanovské latiny a jiného energicky kytarového rocku.
"Baví mě – jak dramaturgicky, tak i autorsky – pohybovat se na hranách žánrů. V Poesis Beat jsem autorem hudby jediným a uvedený žánrový rozptyl vnímám spíš jako inspiraci. Dovolím si jednu, možná troufalou, otázku: Nebyly to i stylové střety, které dotvářely jedinečnost Davida Bowieho? Já neusiluji o přísné ukotvení v jednom žánru. Mohlo by to být i nudné. A jak tvrdí klasik: 'Zažít nudu, to vadí.'," vyznává se písničkář, který 6. září oslaví 71. narozeniny, ale i přes sedm křížků na krku nudu ve svém repertoáru rozhodně nemá.
Potvrzuje to i obsáhlý plán koncertů, kterých Luboš chystá do konce roku ke čtyřem desítkám (kompletní výčet najdete zde: https://lubospospisil.cz/koncerty/). Nebudou mezi nimi chybět z loňska přeložené oslavy sedmdesátin s kapelou 5P a řadou hostů, které se uskuteční 27. a 28. září v pražském Lucerna Music Baru, resp. 7. října v brněnském Semilassu, řada sólových vystoupení i speciální střetnutí s muzikanty, kteří se podíleli na albu Poesis Beat. Jeho live provedení bude dle Pospíšilových slov různé, každopádně některé z písní by měly zaznít na všech chystaných koncertech nezávisle na obsazení.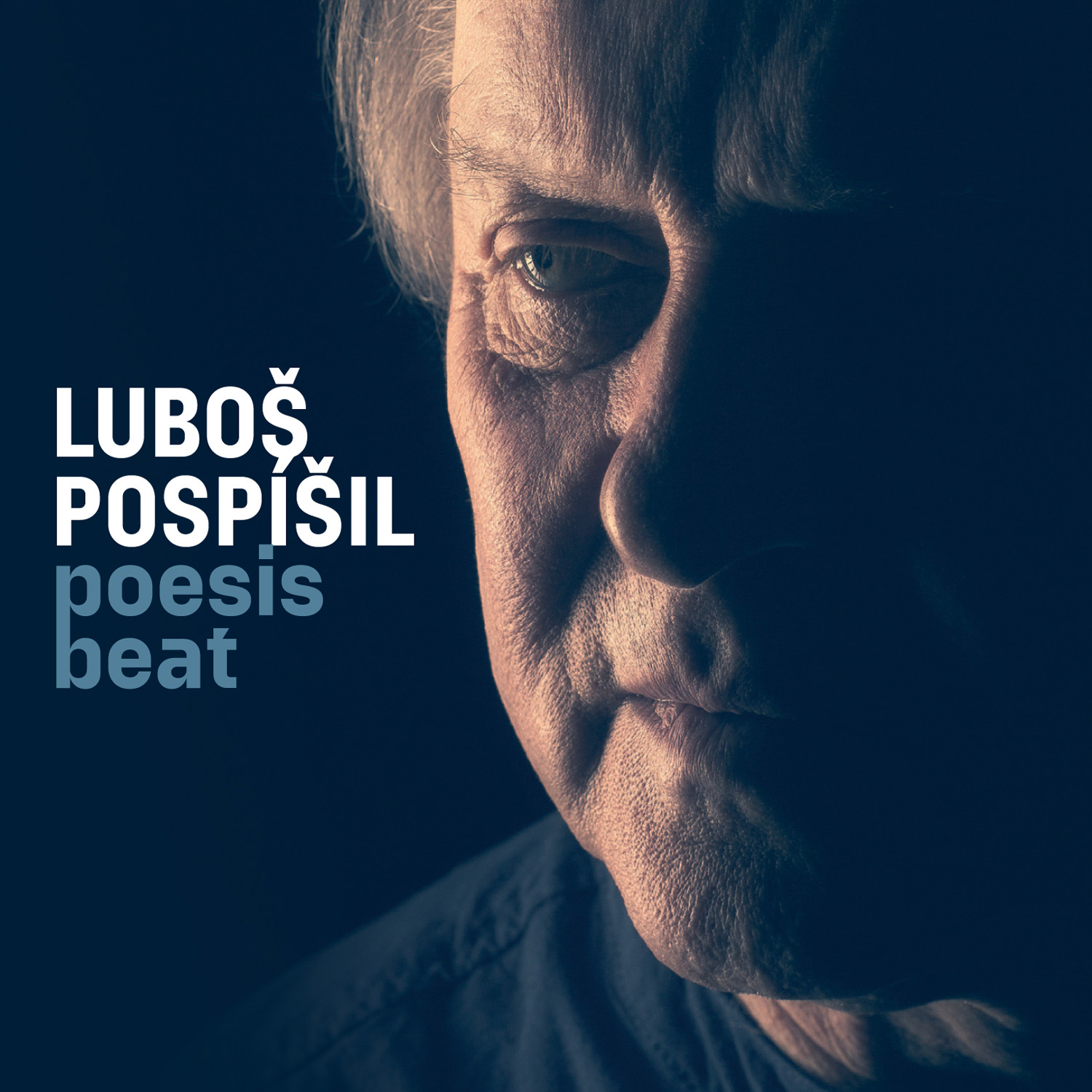 Zdroj: TS