Obľúbený Cirque du Soleil sa na Slovensku predstaví už tohtoročnú jeseň. Prostredníctvom predstavenia OVO prevedie divákov svetom roztomilých farebných chrobáčikov.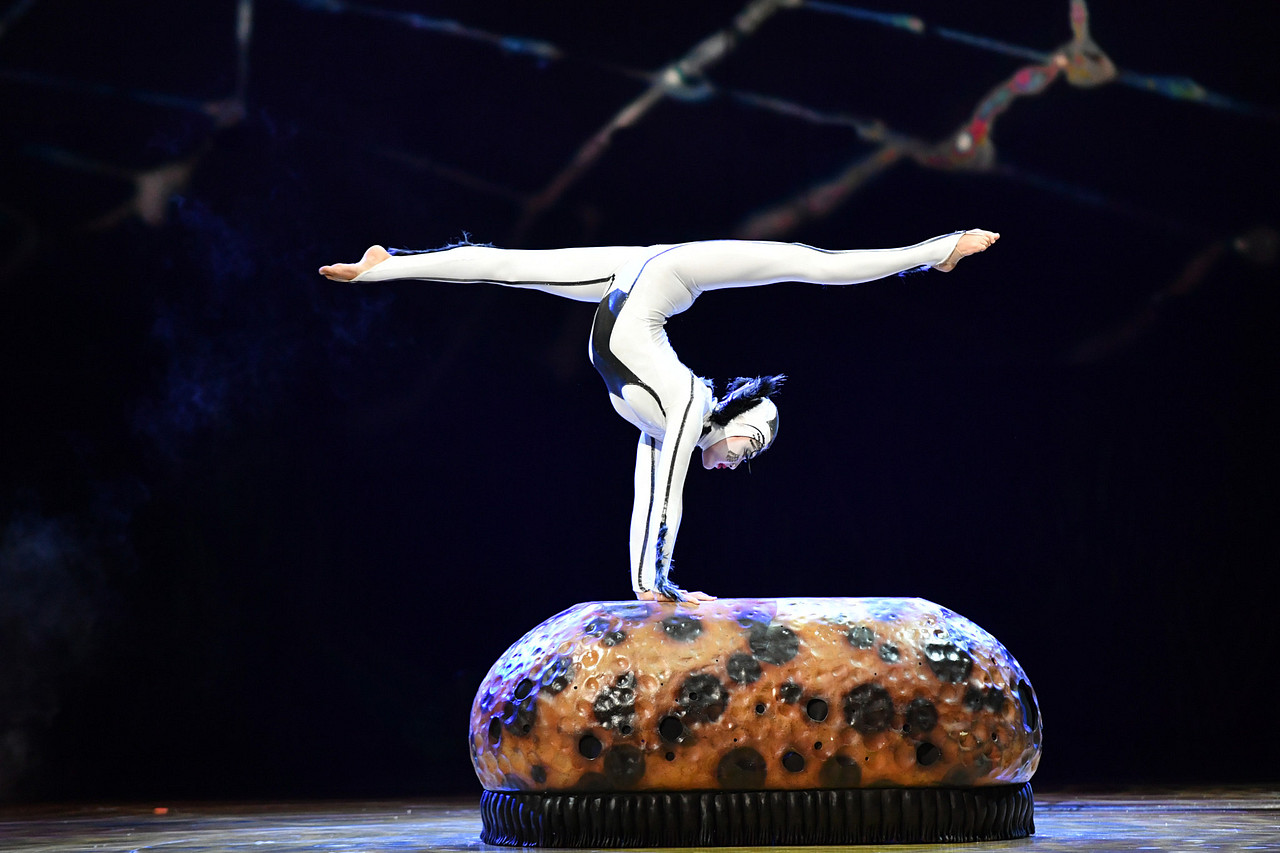 OVO (portugalsky "vajce"), pestrofarebné predstavenie svetoznámeho Cirque du Soleil, divákom počas siedmich predstavení v dňoch 19. – 22. októbra 2023 v bratislavskej TIPOS Aréne odhalí každodenný život maličkých, roztomilých chrobáčikov. Počas šou plnej skvelej zábavy a smiechu, ale aj akrobatických kúskov, ktoré zatajujú dych, diváci OVO spoznajú rôzne druhy rozkošného hmyzu, pričom ústrednými postavami príbehu sú traja hlavní hrdinovia – Lienka, sebavedomý Cudzinec a šéf komunity – Majster Flipo. Práve medzi Lienkou a Cudzincom to zaiskrí už pri prvom stretnutí!
Podujatie, plné zábavy, pohybu, humoru a v neposlednom rade aj ohromujúcej akrobacie, zobrazuje farebný ekosystém a zabehnutý spôsob života malých chrobáčikov. Všetko sa však zmení, keď sa objaví jedna z hlavných postáv – Cudzinec, ktorý do komunity prinesie záhadné VAJCE a maličkému obyvateľstvu prevráti život naruby! V rovnaký moment však osud zamieša karty i v jeho vlastnom živote. Cudzinec – neustále bzučiaca mucha, s prehnaným sebavedomím a občasnými strelenými nápadmi, pri svojom príchode uvidí Lienku, do ktorej sa zamiluje na prvý pohľad! Práve láska zachráni hlavné postavy pred nepriaznivým osudom. Cudzinec vďaka citu k Lienke odolá a vyhne sa nástrahám sexy pavúčej samičky, ktorá sa ho snaží zhypnotizovať a zviesť do svojich pavučín. Osamelá Lienka, ktorá je odjakživa vyvrheľom hmyzej komunity, zasa zažije svoj tajný sen… Lásku.
Diváci si Love Story v podaní OVO Cirque du Soleil, ale aj omnoho viac príbehov, ktoré zahaľujú farebnú, bzučiacu komunitu, užijúv Bratislave počas 7 predstavení, a to vo štvrtok, 19.10.2023 o 20:00. V piatok, 20.10.2023 o 20:00. V sobotu, 21.10.2023, sa uskutočnia tri predstavenia o 12:00, 16:00, 20:00. V nedeľu, 22.10.2023 o 13:00 a o 17:00. Vstupenky na všetky podujatia sú dostupné na www.vivien.sk a v sieti Ticketportal.
O CIRQUE DU SOLEIL
Cirque du Soleil nanovo definoval svetové vnímanie cirkusu, a to od začínajúcich talentov, až po etablované mená. Kanadská organizácia, so sídlom v Montreale, sa stala na 6 kontinentoch globálnym lídrom v oblasti živej zábavy vďaka vytváraniu pohlcujúcich a ikonických zážitkov na svetovej úrovni. Cirque du Soleil sa spája s publikom tým, že je skutočný, ľudský a inkluzívny. Spoločnosť, ktorá má privilégium spolupracovať s umelcami zo 64 krajín, privádza k životu ich kreativitu na pódiách po celom svete a jej cieľom je pozitívne vplývať na ľudí, komunity a planétu pomocou svojich najdôležitejších nástrojov: kreativity a umenia. V priebehu rokov sa Slnečnému cirkusu podarilo inšpirovať viac ako 220 miliónov ľudí vo viac ako 70 rôznych krajinách sveta.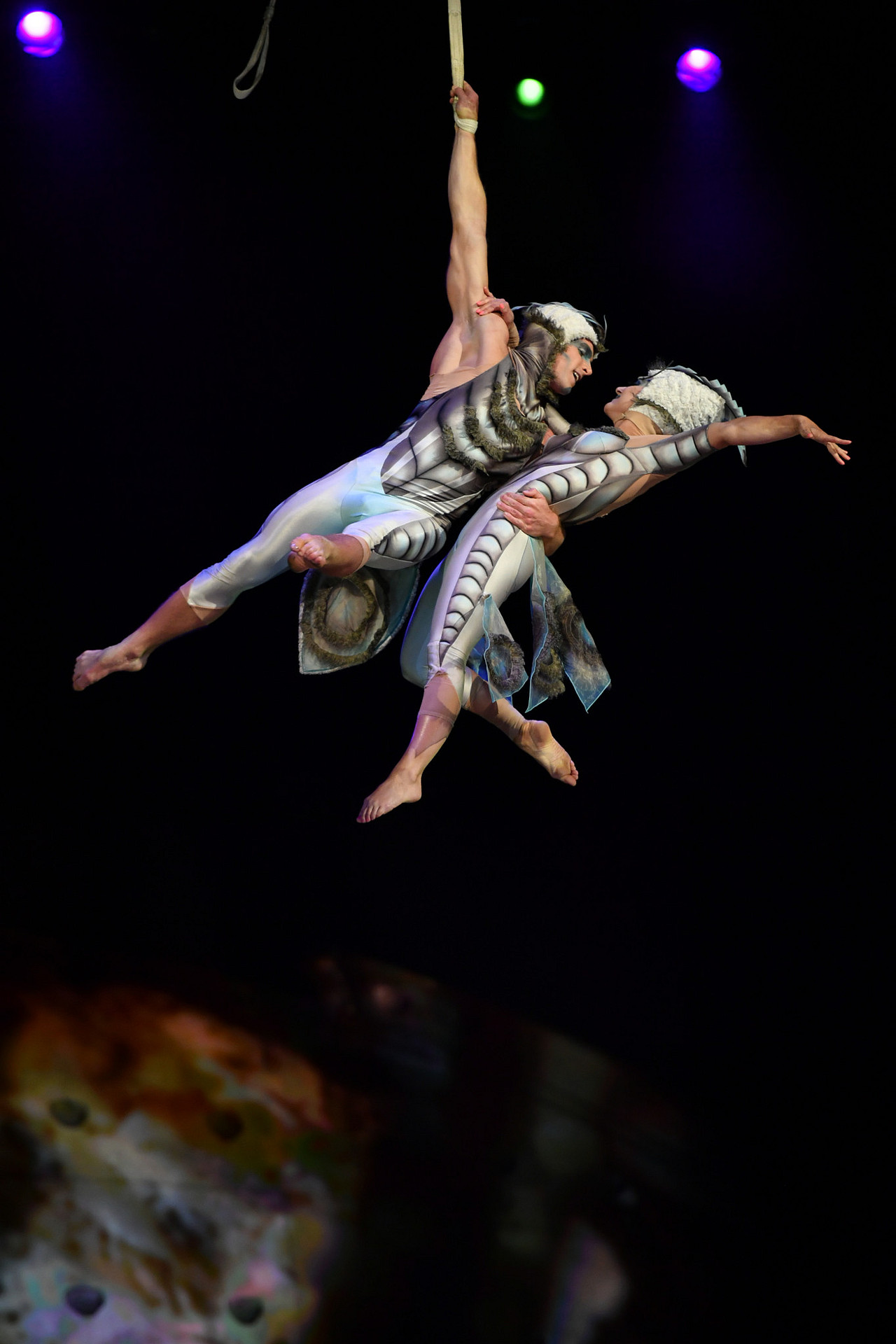 Cirque du Soleil
OVO
19. – 22. OKTÓBER 2023
TIPOS Aréna – Zimný štadión O. Nepelu (Bratislava)
Vstupenky sú dostupné na www.vivien.sk a v sieti Ticketportal
Zdroj: TS