Dobrý deň,
rád by som Vám predstavil projekt, na ktorom pracujem so svojimi priateľmi od roku 2020, a ktorý sme až doteraz, na žiadosť Milana Lasicu, držali v maximálnom utajení.
Volá sa Básnenie a jeho prvý impulz vznikol počas nahrávania piesne Predstavujem si krajinu, ktorá bola venovaná spomienke na Jána Kuciaka a Martinu Kušnírovú. Bolo to po prvýkrát, čo som oslovil Milana Lasicu na spoluprácu. Svoj part prišiel nahrať dva dni po svojich osemdesiatych narodeninách. Fascinovalo ma, ako pristupuje k práci. Nestrácal čas. Žiadne zbytočné reči. Šiel priamo na vec. Od momentu, ako sme ho vyzdvihli pred domom, a ako opustil nahrávacie štúdio, ubehlo 23 minút. Mal som možnosť byť v štúdiu s viacerými česko-slovenskými hudobníkmi, ale ani jeden z nich nepracoval takto expresne.
Jeho prístup k práci ma natoľko očaril, že zhruba mesiac po zverejnení piesne som mu zavolal znovu a povedal mu, že by som s ním naďalej rád spolupracoval. Pousmial sa. Vedel som, že má rád poéziu a preto som mu navrhol: "Pán Lasica, čo keby sme, tentokrát, zhudobnili Vám blízke básne, ktoré by ste následne naspievali?" – "Povyberajte ich a potom sa mi ozvite," odvetil Lasica a zložil telefón. Od toho momentu som intenzívne chodil po knižniciach, antikvariátoch, kníhkupectvách… a pátral po vhodných básňach.
S následným výberom štyridsiatich básni sme sa o niekoľko mesiacov stretli s Lasicom v kaviarni. Prišiel dôkladne pripravený – všetky básne mal vytlačené. Stretnutia sa zúčastnil aj Robert Pospiš a Martin Sillay, ktorých som medzičasom oslovil, aby vybrané básne zhudobnili. Spoločne sme si prešli materiál a zredukovali výber na pätnásť básní. Jedenásť z nich Lasica naspieval.
Celé nahrávanie, ktoré prebehlo v apríli a máji roku 2021, bolo prísne utajené – dokonca aj Lasicova rodina sa o ňom dozvedela až po jeho smrti. S Lasicom sme totiž mali gentlemanskú dohodu – kým projekt nedokončíme, nikomu o ňom nepovieme.
Materiál tohto nového a zároveň posledného Lasicovho albumu bol kompletne audiovizuálne zaznamenaný a stal sa spolu s vybranými básňami základným stavebným prvkom projektu Básnenie. Projektu, v ktorom jeho hlavný protagonista cez poéziu slovenských autorov s úprimným vedomím vlastnej pominuteľnosti reflektuje svoj život.
"Píšem Vám tento list do jesenného temna, aby ste neplakali do tichej noci pre mňa," sú úvodné slová básne List do vetra, ktorej autorom je Miroslav Válek. Je to zhudobnený dopis, ktorý tu Lasica zanechal pre svojich blízkych, priateľov, kolegov a všetkých tých, ktorí ho mali radi, a nestihli sa s ním v júli 2021 rozlúčiť.
Videoklip som nakrúcal s mojim dlhoročným priateľom a kolegom Mirom Remom. Oslovili sme Lasicových najbližších a pozvali ich do priestoru nahrávacieho štúdia, v ktorom album vznikal. Tam sme im jeho List osobne odovzdali. Za tými, ktorí nemohli prísť na Slovensko, sme vycestovali do Prahy, Brna, Třebíče… nakrúcali sme deväť dní. Bolo to jedno z najemotívnejších točení, aké som doposiaľ zažil.
Básnenie ma svojim príbehom a obsahom každým dňom viac a viac presahuje. Z toho dôvodu som sa rozhodol, že aj uvedenie prvého singlu bude iné, ako býva štandardne zvykom. Uvedomil som si totiž, že pri premiére nemusí byť zakaždým "víťaz" len jedno médium, zvíťaziť môžu všetci. Obzvlášť v týchto časoch, kedy sa vzďaľujeme, stránime a uzatvárame do svojich bublín, by sme sa o to mohli aspoň pokúsiť. A tak som oslovil všetky rádia, média a televízie, na ktoré som zohnal kontakt a navrhol im, aby sme Lasicovu novú pieseň odpremiérovali spoločne na Dušičky, 1. novembra o 9:00 a uctili si tak nielen Milana Lasicu, ale aj ďalších ľudí, ktorí už nie sú medzi nami. Všetky oslovené média súhlasili.
Sú to už tri intenzívne roky tvorivého procesu i mlčania. No, od samého začiatku Básnenia som cítil, že pracujeme s niečím, čo v sebe nesie silu spájať. Neviem, čo všetko nám zajtrajšky prinesú, ale prajem si, aby Básnenie v tomto duchu pokračovalo a naďalej spájalo umenie a ľudí.
Marek Kučera
autor projektu Básnenie
Lasicov nový album vyjde v priebehu budúceho roka v dvoch špeciálnych formátoch – ako kniha s CD a ako vinyl s meniteľným obalom LP. Bude obsahovať 11 skladieb, 11 básní, 11 obrazov a rôzne fotografie. Jeho fanúšikovia ho však môžu získať už dnes prostredníctvom crowdfundingovej kampane a svojou podporou sa tak stať súčasťou tohto projektu.
Okrem albumu vyjde aj atraktívny zberateľský kúsok – limitovaný 7" singel List do vetra s podpisom Milana Lasicu vygravírovaným priamo na platni. Obal k singlu je fotografiou obrazu, ktorý vytvorila Jarmila Mitríkova s Dávidom Demjanovičom na Válkovu báseň.
Videoklip MILAN LASICA – LIST DO VETRA na YouTube
https://www.youtube.com/watch?v=aKvSroWrjd4
Podporiť Básnenie
https://www.donio.sk/basnenie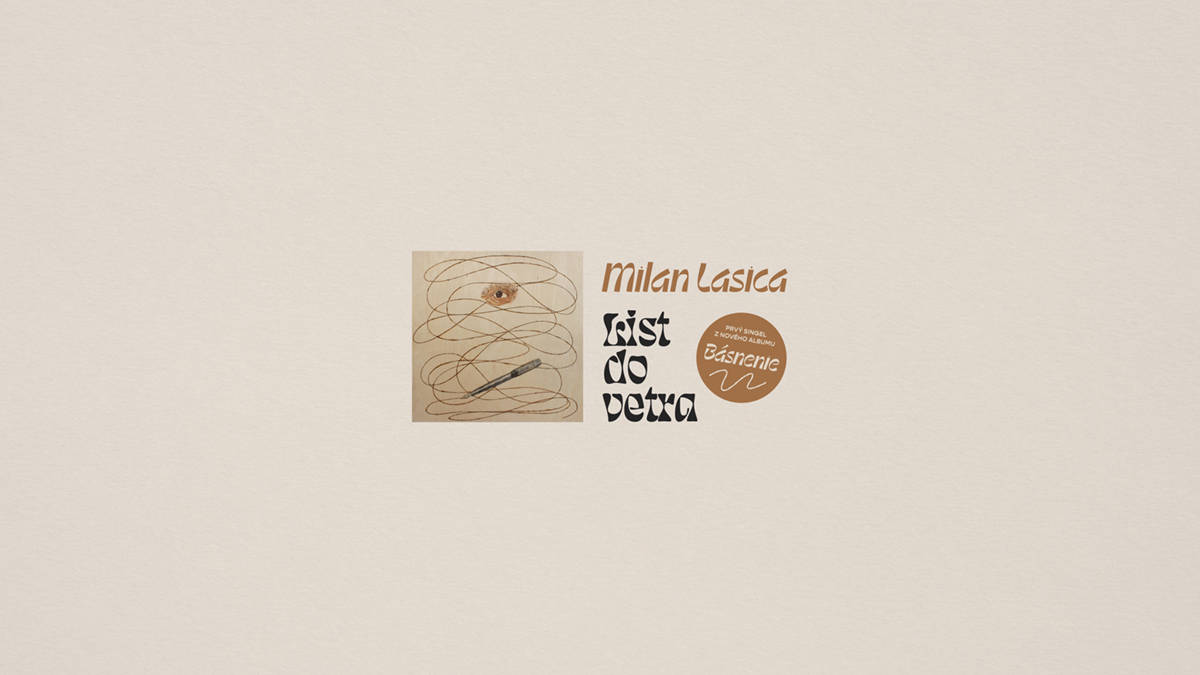 Z O Z N A M A U T O R O V
Autor projektu: Marek Kučera
Spieva: Milan Lasica
Autori hudby: Robert Pospiš & Martin Sillay
Autor textu: Miroslav Válek
Autori obalu: Jarmila Mitríková & Dávid Demjanovič
Hudobná produkcia: Robert Pospiš & Martin Sillay
Nahrávanie / Mix / Mastering: Robert Pospiš & Martin Sillay
Nahraté v štúdiu Real Music House
Vydavateľstvo: Art Park, s.r.o., 2023
Hudobné obsadenie:
Klavír, klávesy, vokály: Robert Pospiš
Gitara, basgitara: Martin Sillay
Bicie: Marián Ševčík
Orchestrálne party: Hilaris Chamber Orchestra
Umelecký vedúci: Alan Vizváry
Zbor: Kvapôčky a Mráčiky, žiaci z CZŠ Narnia v Bratislava a Superar Lozorno
pod vedením Lenky Brádňanskej a Evy Šuškovej.
Aranžmán orchestra a zboru: Robert Pospiš & Martin Sillay
Videoklip:
Námet & producent: Marek Kučera
Réžia, kamera, strih: Miro Remo
Kamera: Majo Žilinčan
Záznam zvuku: Adam Matej
Grading: Miro Remo & Majo Žilinčan
Maskér: Boris Bordács
Šofér: Vlado Daňo
Účinkujú: Milan Lasica, Magda Vašáryová, Hana Lasicová, Emília Vášaryová, Martin Huba, Zuzana Kronerová, Miro Noga, Zuzana Šebová, Elena Vácvalová, Olga Feldeková, Ady Hajdu, Milan Kňažko, Peter Lipa, Dominika Kavaschová, Tomáš Janovic, Stanislav Štepka, Petra Polnišová, Zuzana Fialová, Jiří Lábus, Martin Hofmann, Bolek Polívka, Zdeněk Svěrák, Jitka Čvančarová, Jiří Bartoška, Daniela Kolářová
Poďakovanie: Tomáš Hudák, Dagmar Šperlová, Vít Janeček, Martin Hofmann, Kateřina Komárková, Ivana Řídká, Veronika Zemánková, Táňa Janovicová Nováková, Zarka Kučerová, Gretka Pavlovová, Zuzana Suchová, Kino Atlas, Studio Dva, Divadlo Bolka Polívku, Real Music House
Web: www.basnenie.com
Facebook: www.facebook.com/BasnenieMilanaLasicu
Instagram: www.instagram.com/basnenie_milana_lasicu/
Fotografie: Martina Mlčúchová
Web: Miloš Homola
Dizajn: Matúš Lelovský & Rasťo Tupý
Báseň List do vetra:
Píšem Vám tento list do jesenného temna,
aby ste neplakali do tichej noci pre mňa.
Odchod je plachý vták, zľaknutý z vlnobitia,
odchod je stretnutie na druhom konci žitia,
odchod je iba dážď. Napadá nepoznane
do srdca, do srdca a poviete len: Pane!
Ďakujem za lásku. Mal som jej príliš mnoho.
Človek je pre všetkých a nie je pre nikoho.
Keď oči zahmlené vraciam Vám v tomto liste,
Vy asi na všetko už dávno zabudli ste
a ja už nechcem nič, už zhasli všetky svetlá,
píšem len jeden list do jesenného vetra.
Poznámka: Báseň vyšla knižne prvýkrát v roku 1972 v druhom doplnenom vydaní knihy Dotyky vo vydavateľstve Tatran.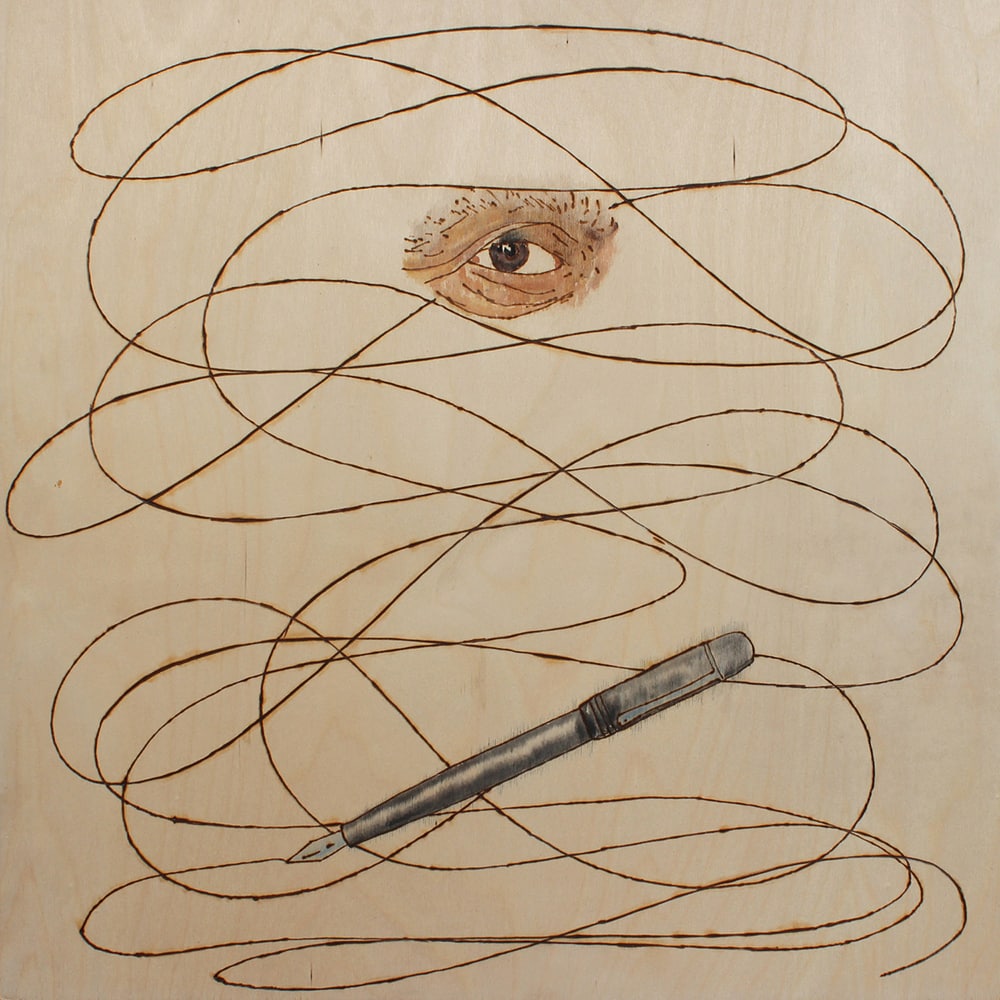 Zdroj: TS