Dnes, v symbolický dátum, štvrtok 4. 4. 2019 vydáva speváčka Lina Mayer svoj debutový album, ktorým bilancuje svoju doterajšiu tvorbu. V utorok 2. apríla jej ho slávnostne pokrstila obľúbená a cappella formácia na čele s Braňom Kostkom, v ktorej je Lina členkou už viac ako rok.
Vydaním albumového debutu s jednoduchým názvom LINA MAYER speváčka rekapituluje krásne trojročné obdobie rádiových singlov, ktoré odštartoval úspech jej doposiaľ najväčšieho hitu Personal sky. Album Liny Mayer je unikátnym hudobným počinom – hoci je debutový, je totiž plný hitov, ktoré fanúšikovia poznajú z éteru slovenských rádií.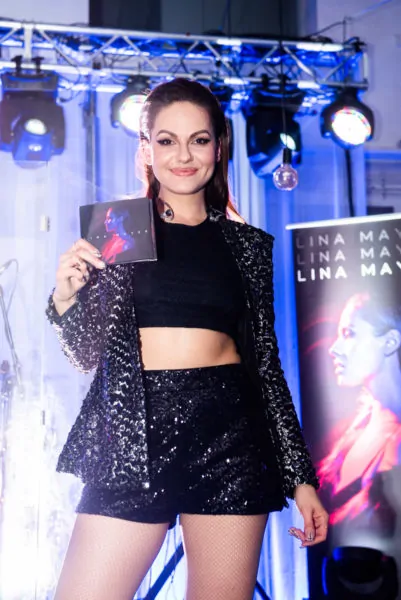 Dielo tandemu Lina Mayer – Randy Gnepa
Hudobná novinka produkčne vznikla pod ochrannými krídlami Lininho dvorného producenta Randyho Gnepu. V spolupráci s Randym Lina prináša už päť rokov hitové single, ktoré bodujú v rádiových hitparádach. Ako speváčka hodnotí túto vzácnu umeleckú symbiózu, ktorá vznikla medzi ňou a jej producentom? "Veľmi dôležitú úlohu tu zohráva vkus a predstavivosť, s ktorou pracujeme. V popovom žánri je veľmi dôležitá miera, je to tenká hranica, aby sa neskĺzlo do gýču, aby to bol stále pop, no zároveň mal určité kvality. Randy je hudobne veľmi rozhľadený človek, sleduje súčasnú (nielen) popovú scénu, čo je vo výsledných aranžmánoch cítiť. Vždy si na začiatku upresníme ako chceme, aby skladba pôsobila. Veľakrát to vyvstane zo skladby, ktorú mu donesiem, často ona ukáže smer, potom je to už otázka komunikácie, často sa zhodneme, občas máme rozdielny názor v detailoch, ale vcelku to zapadá tak ako to má byť."
Na začiatku bol úspech skladby Personal sky…
Cesta, ktorá dnes vrcholí vydaním albumu, sa začala v roku 2015 úspechom Lininho prvého singla Personal sky. Ten speváčku okamžite katapultoval na vrchol rádiových hitparád, ktoré ostali jej domovom dodnes. Ako priznáva, na začiatku tohto príbehu paradoxne žiadne vydávanie albumu neplánovala. Jednoducho iba robila to, čo ju baví, postupne vydávala singel za singlom a táto cesta ju priviedla tam, kde je dnes, k debutovému albumu. "Keď som začala skladať prvé songy, nešla som do toho so zámerom robiť album. Tvorila sa skladba za skladbou. Postupne som chcela pomaly predstaviť svoju tvorbu ľuďom. Vybrala som si cestu singlov, veď mnohí si kupujú albumy práve kvôli nim a zvyšok je mnohokrát "vata". A to som nechcela. No keď ich už bolo dosť a fanúšikovia sa ma začali pýtať, kedy vyjde album, povedala som si, že už je načase J. Práve preto je tento album taký špecifický, a pre mňa výnimočný, lebo je v ňom kus môjho života. Doslova."
Ako Lina vysvetľuje, jej debutový album odzrkadľuje to, ako sa dokáže umelec vnútorne autorsky i navonok zvukovo či žánrovo vyvíjať doslova a dopísmena od skladby k skladbe: "Moje autorské počínanie by som prirovnala k takému malému zvieratku, ktoré sa učí chodiť:) Aj ja som sa postupne učila, a stále sa učím. Chcem robiť pop, ktorý má svoje kvality, je moderný a súčasný. Podľa mňa je to ako taká hra, a nikdy nekončiaci proces. Doslova sa postupne oťukávam vo vlastných schopnostiach a možnostiach, a cítim, že to môže byť lepšie." Ako Lina stručne definuje svoj debutový albumový počin? "Je to ako môj odtlačok , je tam všetko, sú tam emócie, energia, myšlienky, a zároveň moja predstava súčasného popu. To všetko zabalené v obale s fotkami od úžasného Lukáša Kimličku."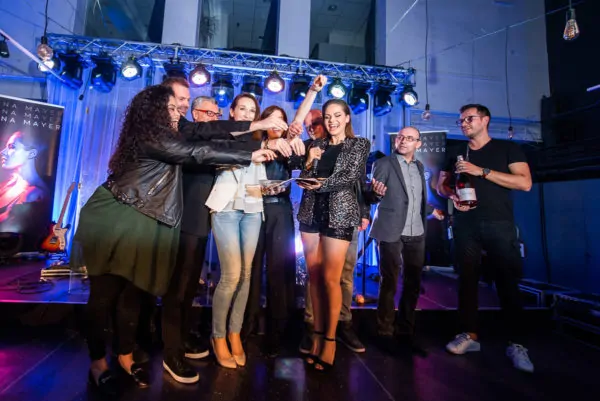 12 trackov, 4 hity, niekoľko noviniek i akustické bonusy
Novinka prináša 12 skladieb vrátane aktuálneho singla So high, ktorý sprevádza vydanie albumu. Na CD samozrejme nechýba Linin spomínaný najväčší hit Personal sky, ale aj všetky úspešné rádiové single, ktoré v hitparádach bodovali po ňom – Nothing, Don´t Let Me Now či Falling. Fanúšikovia na albume nájdu aj špeciálne akustické verzie singlov Nothing a Personal sky. Album prináša okrem nového singla So high aj ďalšie doteraz nevydané novinky Take me home a Fear. Ak by mala Lina upozorniť na jednu skladbu, ktorá medzi ostatnými na albume špeciálne "vytŕča", bola by ňou vraj novinka Fear, ktorá je poslednou skladbou albumu: "Nie je to typická "rádiovka", ale úprimne v nej hovorím o obavách, ktoré ľudí delia od ich snov, tak ako mňa delili od toho môjho. A veľmi ma baví celková atmosféra tejto skladby."
Album prináša tiež skladbu Lilly – jediný featuring na albume s Call me steve, či This time, ktorá sa objavila ako titulná skladba k českému filmu Pojedeme k moři.
Ako Lina vysvetľuje, všetky skladby spoločne vytvárajú z albumu komplet, na ktorom fanúšikovia majú možnosť nájsť Lininu tvorbu pekne pokope.
Hoci Linu Mayer si fanúšikovia spájajú výlučne s anglickými textami, chvíľu sa pohrávala s myšlienkou zaradiť na debutové CD aj slovenskú skladbu. Napokon ale zmenila názor v záujme toho, aby ju album hudobne odzrkadlil tak, ako ju fanúšikovia poznali doteraz. "Nakoniec som sa rozhodla, že to nebudem kombinovať. Chcem, aby tento album odrážal moju doterajšiu tvorbu a vývin. Tie skladby doteraz nikdy nikde neboli pokope, a myslím, že už bolo načase to všetko skompletizovať a ponúknuť ako celok. V našom rodnom jazyku som sa "ukázala" ako hosť v skladbe od kapelky Nocadeň, a takisto pri hudobnom rádiovom projekte (pre Expres), kde som podľa svojho cítenia spracovala nádhernú skladbu od IMT smile "Milostná symfónia". Mala som na ňu veľa veľmi pekných reakcií, čo ma milo prekvapilo. V rámci tvorby sa chcem posúvať a skúšať nové veci, a myslím, že tým pádom na slovenčinu dôjde," prezrádza.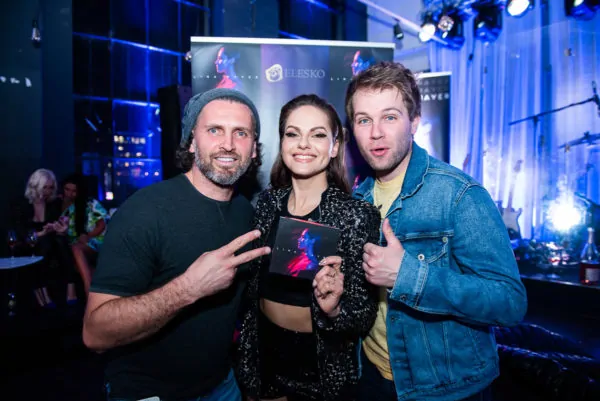 Vedeli ste, že Lina Mayer je členkou a cappella formácie Fragile?
Len málokto vie, že Lina Mayer popri svojej sólovej speváckej kariére zároveň už vyše roka spieva v uznávanej a cappella formácii Fragile. Netají sa tým, že túto svoju "hudobnú rodinu" si veľmi obľúbila: "Fragile mi dal určitý profesionálny posun. Koncertovanie s Fragile je pre mňa akýmsi fitkom pre hlasivky :) a veľmi zaujímavá hudobná skúsenosť. Dovtedy som sa tomuto žánru, ktorý je veľmi špecifický, nikdy nevenovala. Človek si zrazu začne uvedomovať všetky tie súvislosti v rámci harmónie v skladbách. Fragile je zoskupenie vynikajúcich muzikantov, ktorí "majú ucho", preto som poctená, že ma prijali medzi seba. Naše koncerty sú vždy veľmi uvoľnené, ľudia s nami spievajú, smejú sa, a to ma na tom baví. Takže okrem vlastného projektu sa mi "stal" aj tento; koncertujem vďaka tomu takmer nonstop. A to je úžasné!"
Práve Linini kolegovia z Fragile pokrstili v utorok 2. apríla jej debutový album v bratislavskom Design Factory symbolicky čriepkami skla pre šťastie (ako prezradila Lina čriepky si vybrali aj pretože Fragile v preklade znamená "krehký"). Na slávnostný krst Linu prišla podporiť aj rodina, blízki kamaráti a kolegovia z brandže ale i ďalšie známe osobnosti – herečka Zdena Studenková, herec René Štúr, frontman kapely Gladiator Miko Hladký, moderátorka a herečka Karin Haydu, speváci Tomáš Bezdeda, Ibrahim Maiga a mnohí ďalší.
Album je v predaji v kamenných obchodoch a tiež online:
https://shop.rukahore.sk/linamayer/cd-lina-mayer
https://www.spinaker.sk/mayer-lina-lina-mayer
Pri príležitosti vydania svojho debutového albumu Lina Mayer zároveň uvedie špeciálnu limitovanú kolekciu merchandisingu, ktorý si fanúšikovia taktiež budú môcť zakúpiť čoskoro na www.rukahore.sk.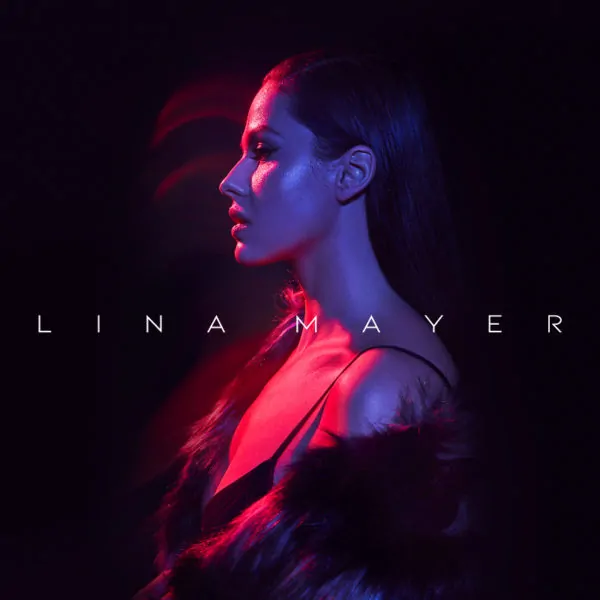 Tracklist Lina Mayer: LINA MAYER
1. Falling
2. Don´t leave me now
3. Personal sky
4. Take me home
5. So high
6. Nothing
7. Tell me why
8. This time (theme song "Pojedeme k moři)
9. Lilly (feat. Call me steve)
10. Fear
11. Nothing (acoustic version)
12. Personal sky (acoustic version)
www.instagram.com/linamayerofficial
www.facebook.com/linamayerofficial
Zdroj: SOUL FOR SHOW
Foto: Daša Šimeková