Slovenský spevák a autor Alan Murin včera (vo štvrtok 22. septembra 2022) spustil predpredaj svojho debutového albumu Trueself. V rovnaký dátum zverejnil aj novú skladbu, ktorú poslucháči na albume nájdu – Lifestyle.
Alan Murin je jedným z najvýraznejších mladých talentov na aktuálnej slovenskej hudobnej scéne. Svojou autenticitou, talentom, tvrdou prácou, prácou s fanúšikmi a posúvaním vlastných hraníc, si v pomerne krátkom čase získal širokú fanúšikovskú základňu. Na sociálnych sieťach už teraz patrí medzi TOP slovenských interpretov, pričom napríklad prvý oficiálny singel z tohto albumu Prepáč sa v priebehu pár hodín od vydania stal #1 hudobným trendom na stránkach YouTube a toto prvenstvo si udržal niekoľko týždňov.
"V celej skladbe Lifestyle sa odráža moje momentálne mentálne nastavenie a myšlienkové pochody. Chcel som priblížiť životný štýl, ktorý zažívam a súčasne sú v ňom prvky vízie, ktorá ma ženie dopredu," povedal interpret a zdôraznil, že práve preto sú tam rodina, koncerty, šport, ale aj auto, ktoré predstavuje budúce ciele v materiálnej forme. "Pieseň sa nesie v mierne melancholickej emócii, ktorá sa strieda s entuziazmom. Nadšenie sú chvíle malých či veľkých úspechov a radostné chvíle s mojimi blízkymi. Melanchólia znázorňuje pocit, že nech sa stane čokoľvek, veľká výhra či pád, tak si zachováme chladnú hlavu a ideme ďalej po ceste za svojím snom. Je pre mňa dôležité trénovať si neustále myseľ, aby som bol čo najmenej ovplyvniteľný. Čítal som, že úspešní ľudia neustále veria, že to dokážu, že sa dajú dosiahnuť veľké veci, že si to zaslúžia, ale zároveň neustále majú istú mieru pochybnosti, že to dokážu. Táto malá neistota je podľa mňa to, čo drží človeka na zemi a pri zmysloch. Akonáhle som niečo v živote bral ako samozrejmosť, tak to väčšinou nedopadlo dobre. Človek musí byť svojím najväčším fanúšikom i kritikom zároveň. Zlatý stred je mojím kompasom," dodal Alan Murin.
Videoklip k novinke Lifestyle nakrútil Peter Balent a.k.a Cesar minulý víkend. "Približuje náš životný štýl a zobrazuje naše sny. Je plný autentických momentov a silných prežitkov, ktoré sa nám podarilo zachytiť," povedal o klipe Alan Murin. Fanúšikovia tak uvidia jeho prvý tatérsky počin – "LIFESTYLE" umiestnený pod Bandurkovou pravou bradavkou. Vo videoklipe si spevák uctil aj pamiatku Olivera Freaka, zakladateľa populárnej slovenskej značky oblečenia.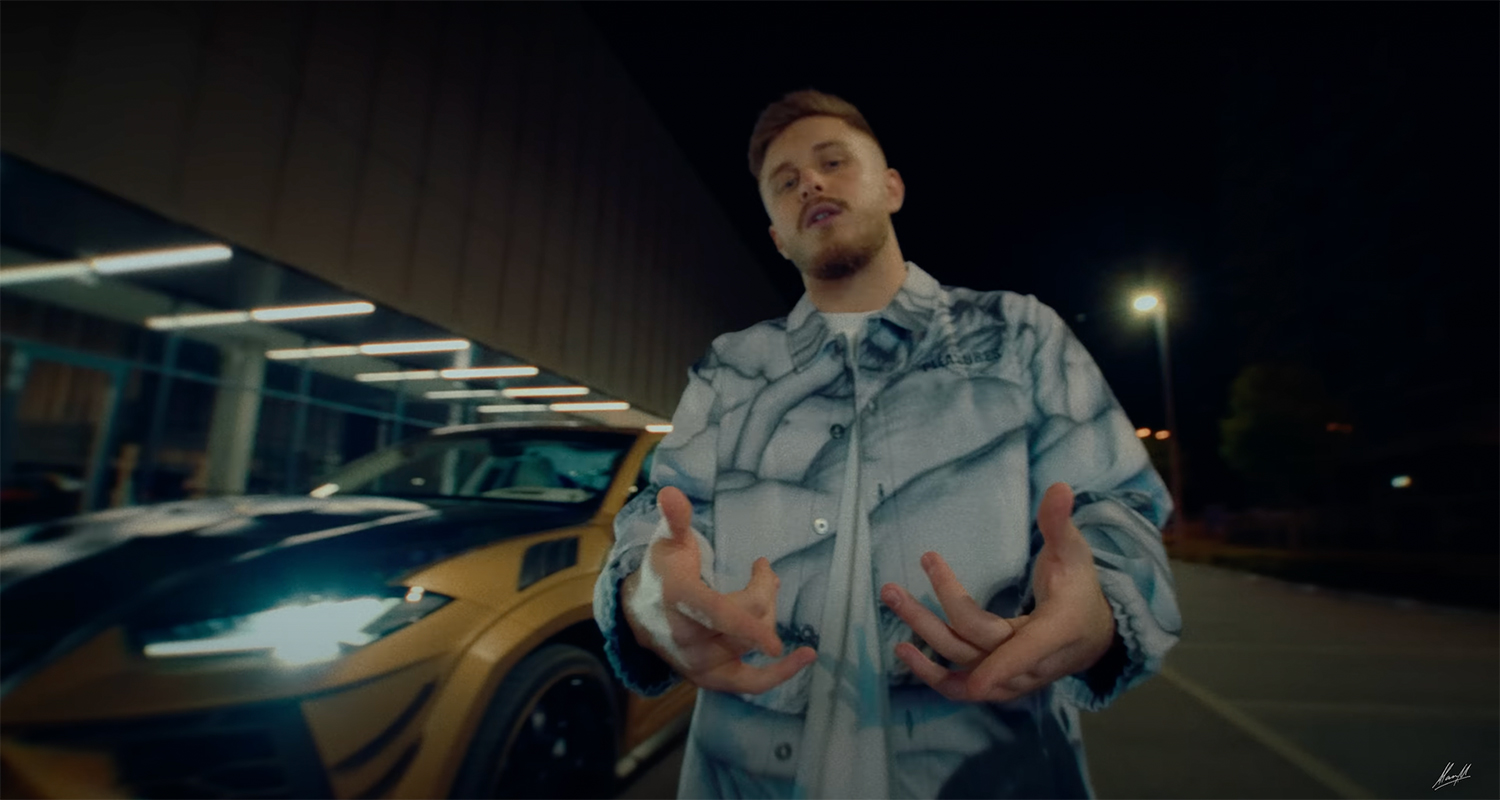 Nová skladba Lifestyle je druhým singlom Alana z debutového albumu Trueself, ktorý je od štvrtka 22. septembra v predpredaji a fyzické vydanie je naplánované o mesiac, 24. októbra 2022. "Album z veľkej časti vznikal posledných šesť mesiacov, počas ktorých som mal aj také transformačné obdobia. Vtedy som sa musel aj ja ako človek vyvíjať. Mal som aj veľa radostných chvíľ a chvíľ, kedy som chcel spraviť koncertnú skladbu," povedal Alan Murin. "Nové skladby sú zvukovo veľmi prepojené. Na albume budú melancholické, nostalgické skladby i popová s nádychom osemdesiatych rokov a takisto aj skladby, kde budem v úplne novej polohe," prezradil spevák, pričom dodal, že v niektorých piesňach ho nespoznali ani najbližší spolupracovníci. Okrem toho sa na albume nájdu aj koncertné a tanečné skladby. Nie je bez zaujímavosti, že na svojom debutovom albume sa Alan rozhodol aj po prvýkrát vo svojej kariére pozvať do svojich skladieb aj hostí. Medzi tými nebudú chýbať napr. Celeste Buckingham, Kali, Tina a ďalší.
Album je možné predobjednať na stránkach rukahore.sk.
Zdroj: WooWoo