Folk rocková kapela Červený Bicykel prichádza s novou piesňou Na lavičke. Rýchle tempo, pohodový text a nádych hudobného žánru ska vám navodí letnú atmosféru a možno sa prichytíte aj pri tanci. "Veríme, že ľudí poteší a že sa v jej príbehu pár chlapov aj nájde. Dobýjať peknú ženu , pri ktorej strácame reč aby nakoniec odišla s iným. To jednoducho klasika. Je to však optimistická pieseň, ktorá povzbudzuje všetkých nesmelých mužov aby to skúšali ďalej.
Raz sa to určite podarí." povedal autor hudby, textu a spevák Viťo Chrappa. Okrem chytľavého refrénu sa vám pod kožu dostane aj melódia dychových nástrojov. Tie nie sú pre kapelu typické, ale rada si do svojej tvorby pozýva hostí. Na trúbku si zahral Karol Šípoš a na saxofón Ján Slezák. Náladu piesne zvýrazňuje milý videoklip, kde si okrem kapely zahrala aj sympatická moderátorka Martina Comisso. Nakrútil ho talentovaný filmár Eileen Yaman.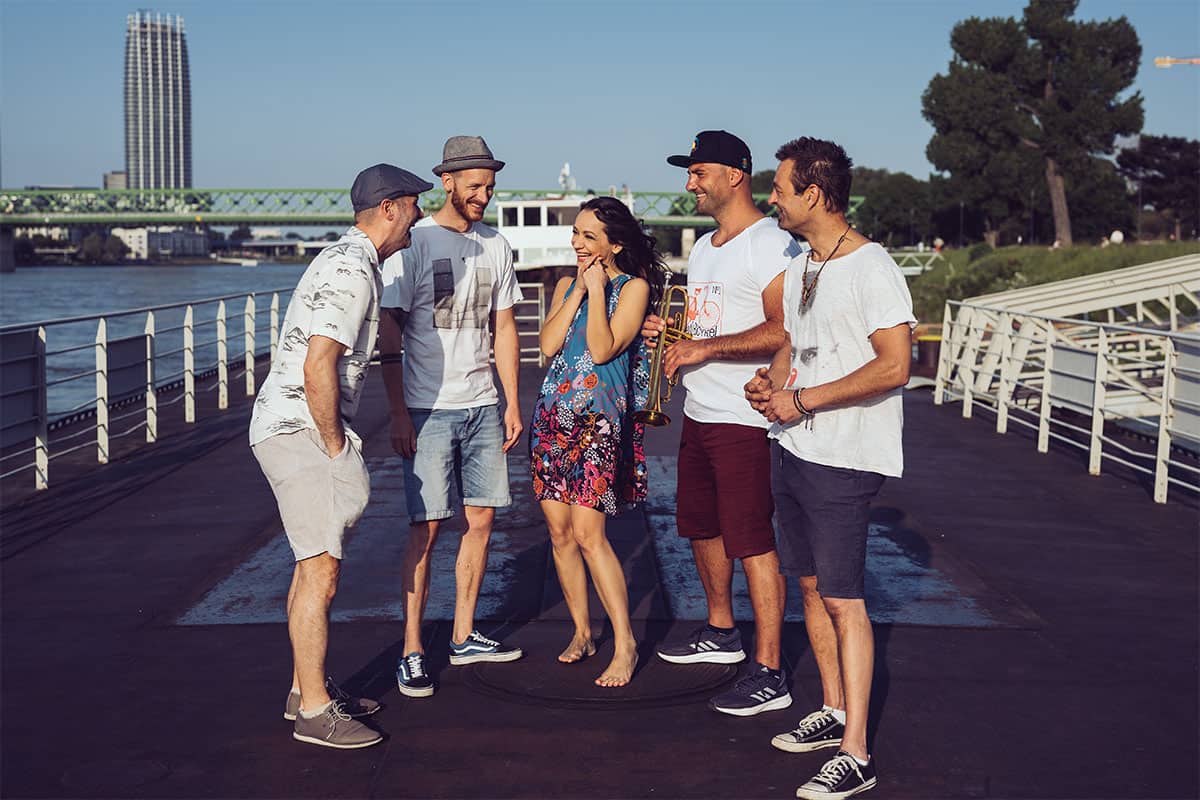 Pieseň Na Lavičke, ktorá vnikla s finančnou podporou sociálneho a kultúrneho fondu SOZA, je ďalším singlom z pripravovaného druhého albumu. Zvukovo sa na ňom podieľa Majo Džubák zo štúdia Smile 4U records, kde kapela nahrala aj svoj debut Nechaj sa zviesť, ktorý nájdete na všetkých dostupných streamovacích službách. Červený Bicykel v zostave Viťo Chrappa – spev a gitara, Michal Konopeus – elektrická gitara, Jaroslav Dutka – bicie a Roman Bekӧ – basgitara si najbližšie naživo môžete vychutnať 21.6 na Hviezdoslavovom námestí v Bratislave.
Zdroj: TS