K rovnakým istotám, akými sú dane a smrť by som pridal tú, že Leprous na turné vždy prídu v spoločnosti dobrých predkapiel, pričom pri výbere nemajú obavy, že niektoré z nich by mohli zatieniť ich výkon (napr. Agent Fresco v roku 2019).
Nie inak tomu bolo aj prvý tohtoročný marcový utorok, kedy o 18:30 na pódium vtedy ešte relatívne prázdneho MMC nastúpili ich krajania Kalandra. Nepoznajúc detailne ich tvorbu som sa približne 30 minút nechal unášať príjemnou zmesou art rocku, folku a avantgardy, ktorej dominoval spev a charizmatické vystupovanie speváčky Katrine Stenbekk. Zvukové hradby kapela dokázala vytvoriť aj pri absencii basgitary, ktorú nahrádzali výdatne využívané sample. V športovej terminológii "začiatok ako z vysnívaných".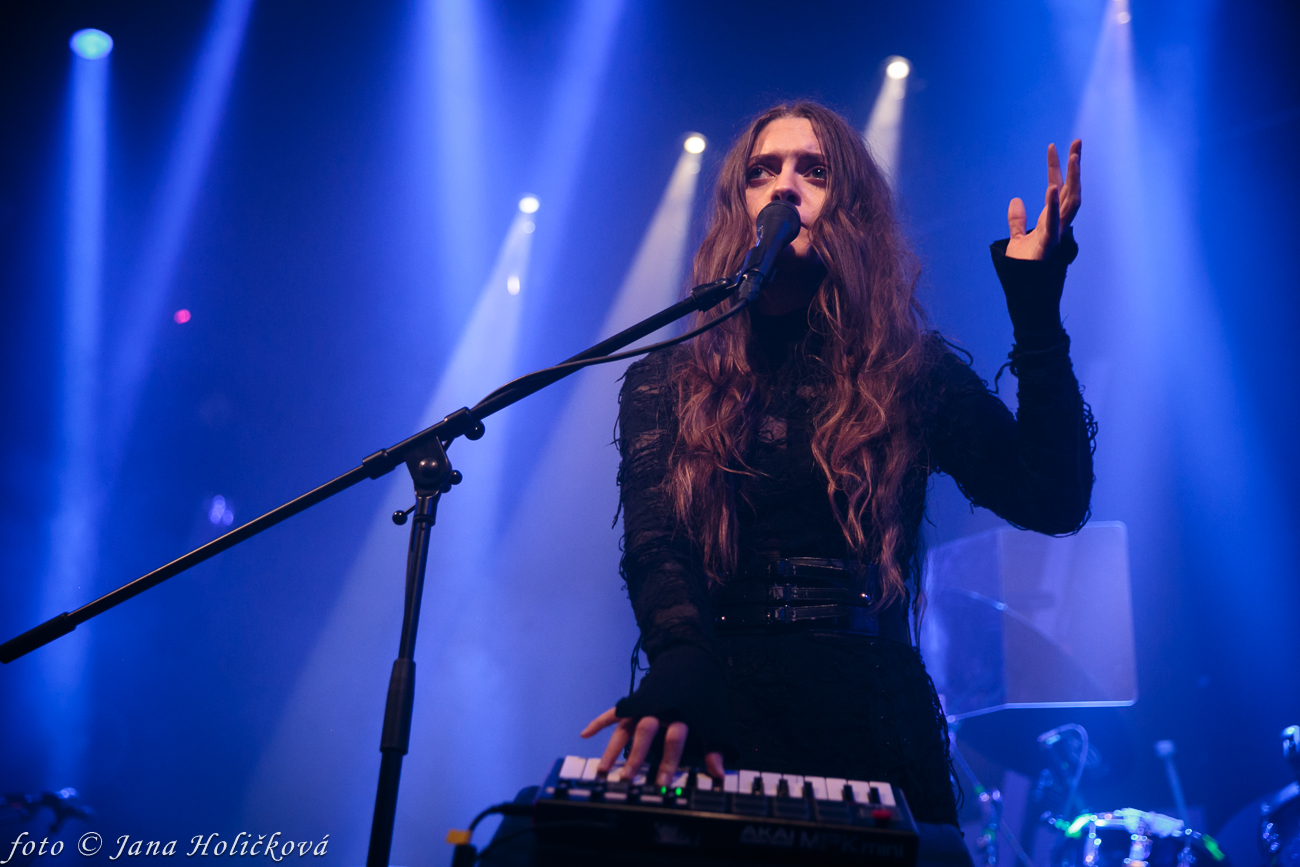 Dá sa povedať, že briti Monuments už patria medzi "legendy" djentovo progresívneho besnenia. Okolo zakladateľa Johna Browna sa vystriedalo za 16 rokov kopec viac či menej známych mien a aktuálne na pódiu po jeho boku podali presvedčivé výkony či už bubeník Mike Malyana alebo spevák Andy Cizek. Škoda trochu zvukovo trochu "upozadenej" basgitary Vernera Erkelensa, nemal som vizuálne pocit, že by svoje party nezvládal až tak, aby musel zvukár korigovať hlasitosť jeho nástroja. Ale možno to bolo zapríčinené iba mojím nevhodným výberom miesta na pozorovanie. Nič to ale nemení na fakte, že publikum na ich set reagovalo výhradne pozitívne, aj keď po pravde, zo všetkých troch kapiel bola v ich prípade najviac citeľná absencia originality, resp. sa nám jej nedostalo v takej miere ako v prípade pred a za-kapely.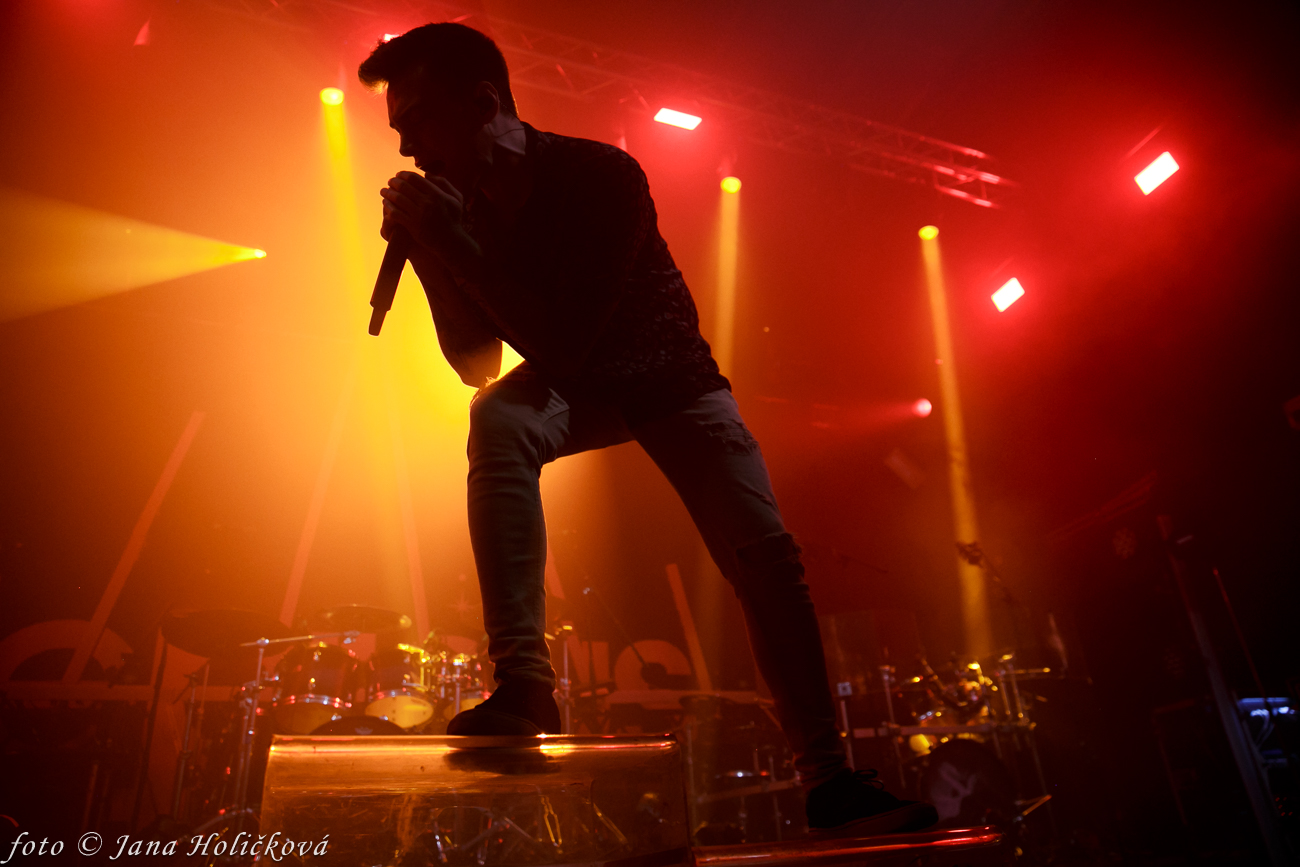 Posledné dva albumy Leprous si u mňa nedokázali získať rovnaké kultové postavenie ako predošlá tvorba, aj keď jedným dychom dodávam, že niektoré skladby (napríklad The Sky Is Red) patria medzi moje najobľúbenejšie. Naživo kapela vhodne naservírovala pomalšie kusy viac-menej v prvej polovici setu, čo malo za následok postupnú a plynulú gradáciu programu. Jeho pomyselné vrcholy pre mňa predstavovali na želanie zaradená Forced Entry, naživo vždy zvukovo presvedčivá Slave a už vyššie spomenutá The Sky Is Red.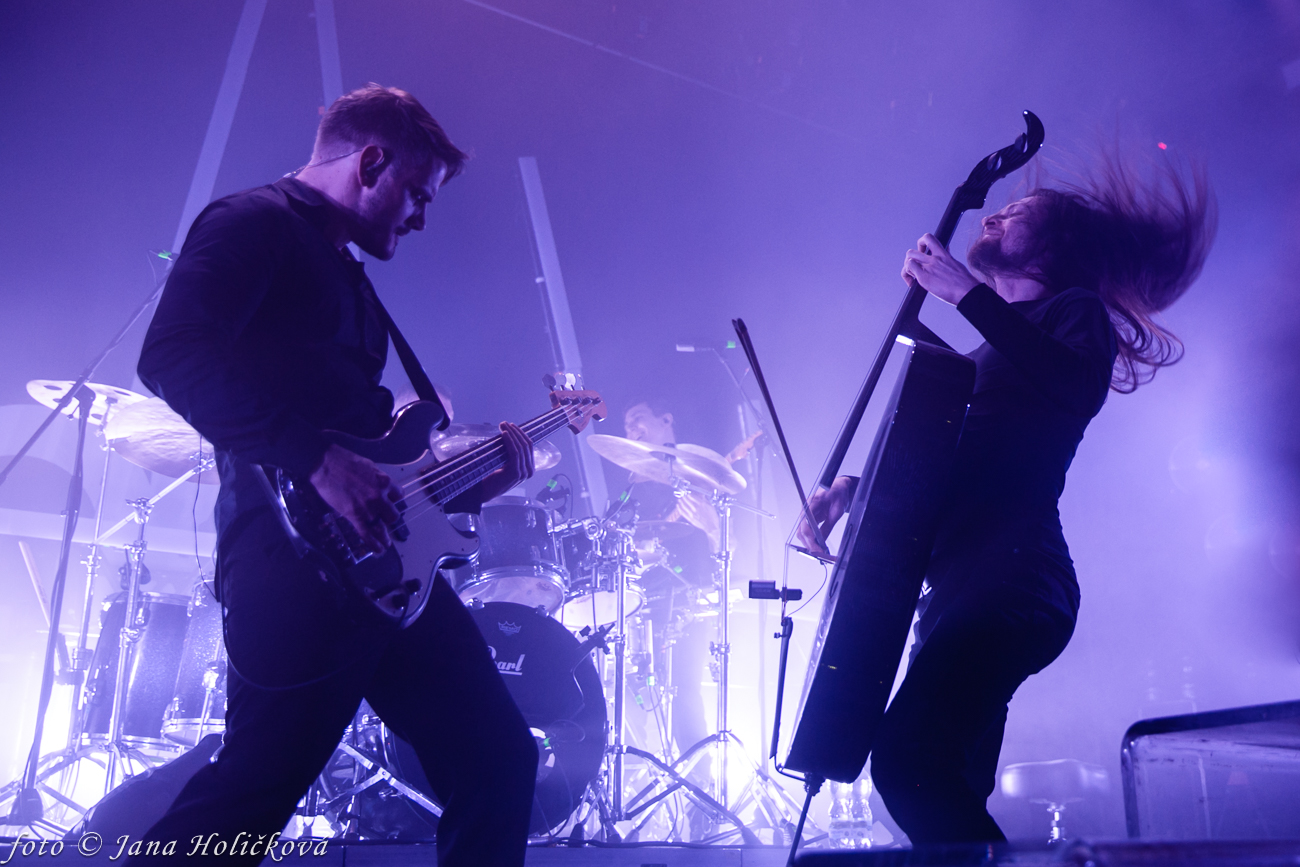 Na začiatku som mal trochu obavy o hlasivky Einara Solberga, ale s postupom času sa dostatočne rozohriali a nadobudli silu a istotu na ktorú sme v jeho prípade zvyknutí. Samozrejme ostatní členovia sa takisto snažili naplno využiť svoj priestor, či už občasnými sólovými výstupmi, doprovodnými spevmi alebo pohybom na pódiu. Inštrumentálne však (a chcelo by sa dodať ako vždy) celému ansámblu dominoval animózny výkon za bicími. Bolo až žartovné sledovať rozdiel medzi tou kľudnejšou časťou setu, kedy Baard Kolstad ostával zahalený v "uniforme" a postupným pridávaním intenzity, kedy jasným znamením že až teraz ide naozaj hrať na bicie bol moment zahodenia košele 😊.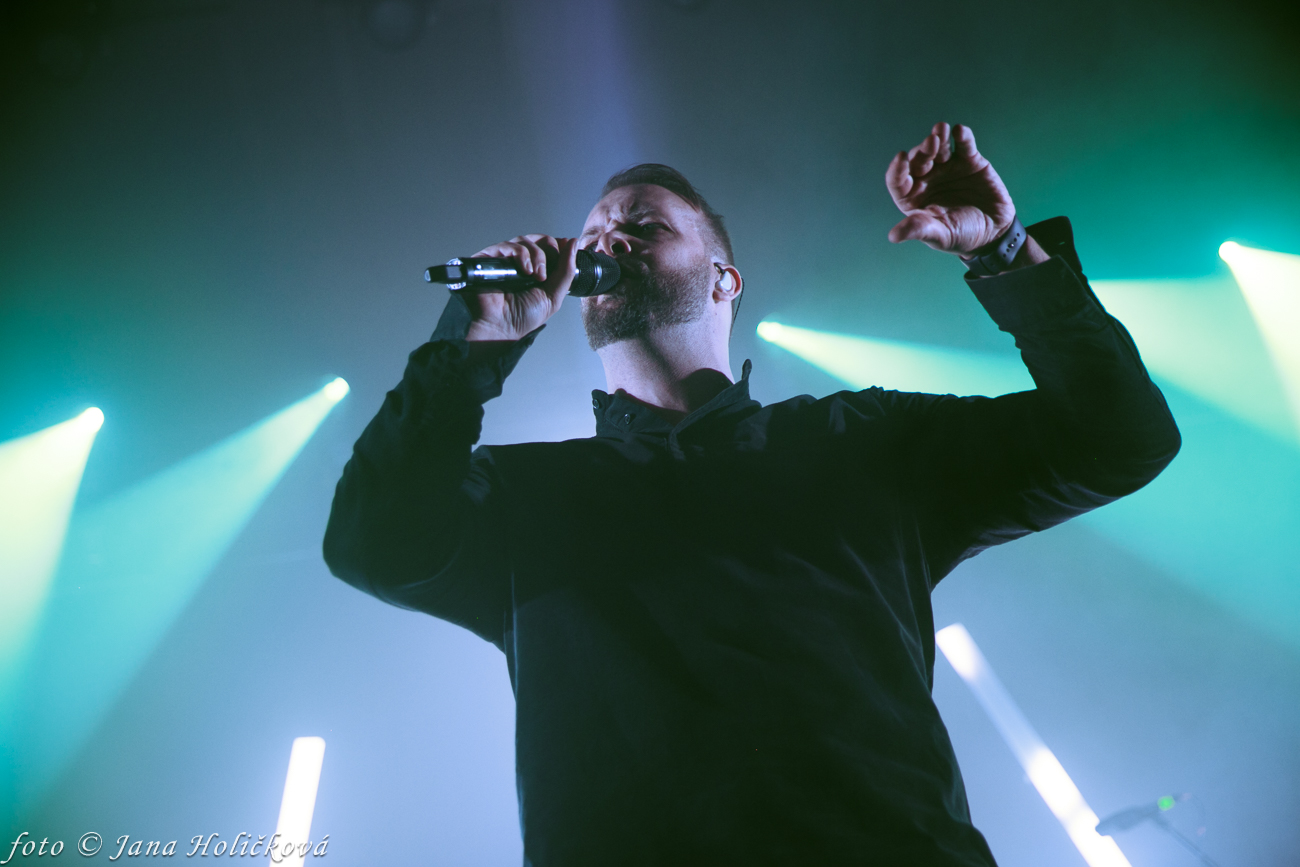 Za pomoci takmer dokonalého zvuku, v spojení s vhodne zvoleným osvetlením, tak Nóri (naživo už aktuálne dlhšie sextet) opäť raz potvrdili status kapely, na ktorú sa stále našťastie oplatí ísť pozrieť nielen kvôli staršej tvorbe.
Napísal: Alexander Sucháček
Foto: Jana Holičková