Nielen vianočný stromček a výzdoba dokážu navodiť slávnostnú predvianočnú atmosféru. Ale aj piesne. Preto každý rok znova a znova vznikajú skladby, ktoré by mali v nás evokovať

stíšenie a sú väčšinou charakteristické svojim pokojom. Niektoré zvyky a tradície sa proste nemenia.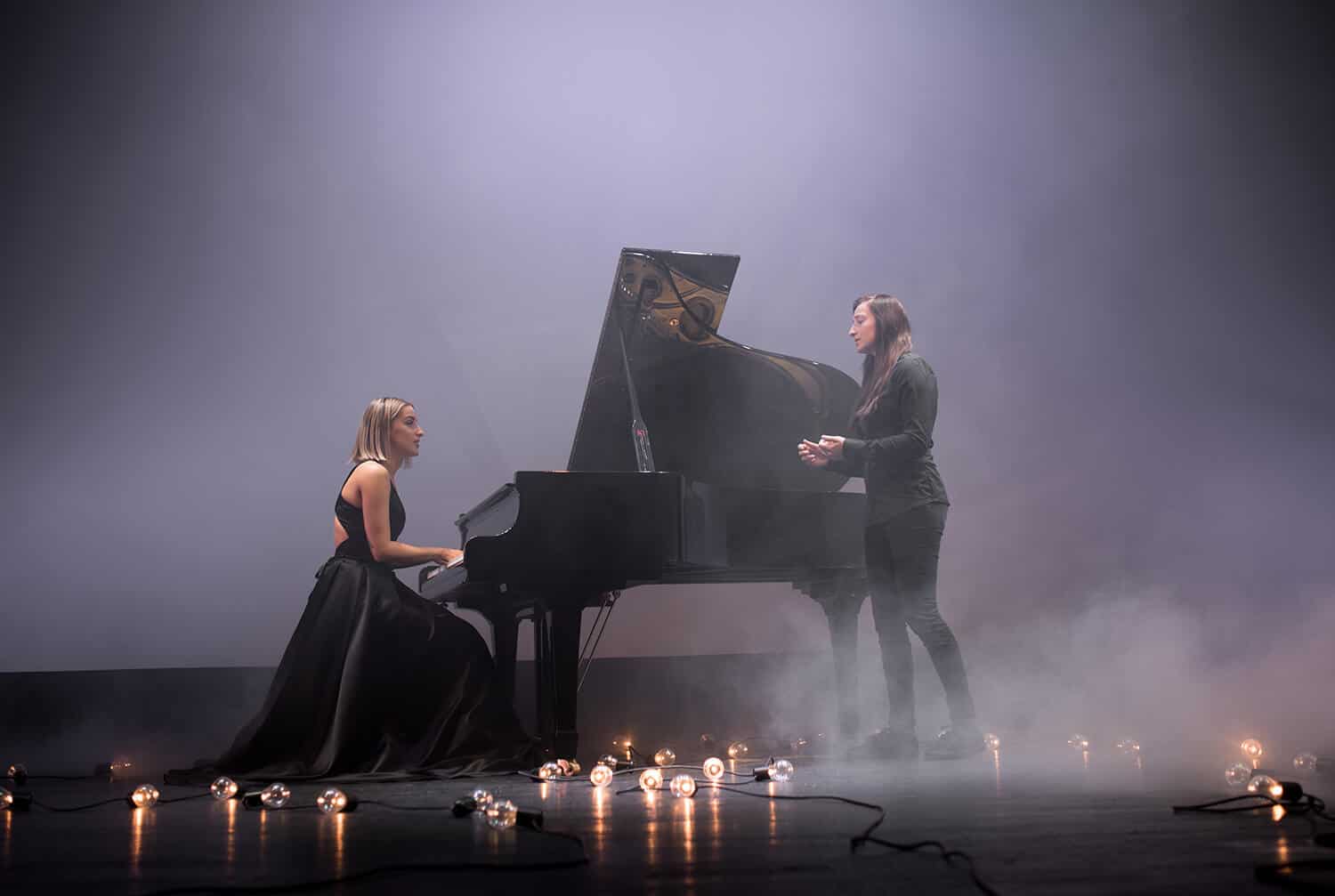 Skladbu o pokoji, ktorý v sebe máme počas týchto sviatočných dní a kedy by sme nemali byť sami, vám ponúka talentovaná speváčka LENKA PIEŠOVÁ.
Pieseň POKOJ, ktorej text sama Lenka napísala a podieľala sa autorsky aj na hudbe, si zaspievala spolu so sestrou BARBOROU PIEŠOVOU, víťazkou posledného ročníka SuperStar a niekoľkými skvelými ľuďmi z jej okolia – kamarátkami speváčkami, učiteľkou spevu zo ZUŠ, chlapcami z kapely a ďalšími priateľmi, ktorí jej do skladby naspievali zbor.
" Veľmi som túžila naspievať "zimno-vianočnú" pieseň a teší ma o to viac, že som pri nej spolupracovala aj s rodinou. Sestra Barbora sa mi tam vokálovo veľmi hodila a ona samozrejme neváhala ani minútu," vysvetľuje Lenka spoluprácu so sestrou a čo sa týka videa, dodáva: "Videoklip sa točil v kultúrnom a spoločenskom stredisku v Prievidzi. Keďže sme nepotrebovali zložitú scénu a mali sme všetky detaily premyslené a jasnú predstavu o klipe, tak príprava prebiehala veľmi rýchlo, v priebehu jedného dňa sme to mali natočené. Klavír, na ktorom som hrala, patrí domu kultúry, hoci by som veľmi rada mala taký aj doma. Bolo to skvelé, si zahrať na ňom, dodalo to celému klipu pompéznosť a nádherný zvuk. Režisérom a kameramanom bol Filip Kormaňák, ktorý presne vystihol moju predstavu, aby to celé pôsobilo tajomno-pokojne a svetlá tomu dali príjemne chladnú a zimnú atmosféru. Veľmi sa teším, že vznikla opäť skladba, pri ktorej sme sa stretli priatelia a kolegovia a hlavne , že celé natáčanie bolo v pohodovej atmosfére." Nakoniec pridala aj vtipnú príhodu: "Samozrejme niektoré zábery sa natáčali viackrát, pretože so sestrou sa na seba nevieme pozerať seriózne a vždy sa smejeme."
Videoklip mal premiéru 6.12.2020 a sestry Piešové si tak nadelili na Mikuláša krásny hudobný darček.
Nahrávka je vydaná pod značkou OPUS.
Skladbu Pokoj počúvaj na digitálnych službách: https://WMCZ.lnk.to/Pokoj
Zdroj: TS
Foto: Autor fotiek Monika Richterová