Bratislavou sa včera niesli čarokrásne melódie dávnych keltských čias. Vo vypredanej veľkej sále Istropolisu Lenka Filipová odštartovala svoje turné Oppidum s celkom novým programom, počas ktorého si diváci mohli vypočuť najnovšie piesne z jej rovnomenného albumu Oppidum, ktorý vydala koncom minulého roka. Nechýbali ani najväčšie hity ako Zamilovaná, Věnování, Za všechno může čas, Prý se tomu říká láska a iné. Najbližšou zastávkou bude jej košický koncert v Spoločenskom Pavilóne, ktorý sa uskutoční už budúci týždeň v nedeľu.
Lenka Filipová otvorila svoj koncert tradičnou škótskou piesňou Bonny Portomore. Nasledovali ďalšie skladby z albumu Oppidum v rôznych jazykoch. Spievala v starom jazyku gaelic, írskom aj škótskom, v starej bretónčine, angličtine, ale aj češtine. Počas celého koncertu divákom rozprávala príbehy vzniku piesní, ktoré obohatila rôznymi historkami. Prítomných potešila aj najväčšími hitmi ako Zamilovaná, Prý se tomu říká láska, Věnování, ale aj titulnou skladbou k albumu Oppidum – Na cestě, ktorú jej otextoval talentovaný David Stypka. Na pódiu pôsobila veľmi pôvabne a divákov očarila nie len svojou uhrančivou interpretáciou. Počas dvojhodinového koncertu sa publikum nechalo unášať všadeprítomným nádychom tajomnej keltskej kultúry. Atmosféru umocnila nádherná projekcia, počas ktorej sa striedali obrazy prírody.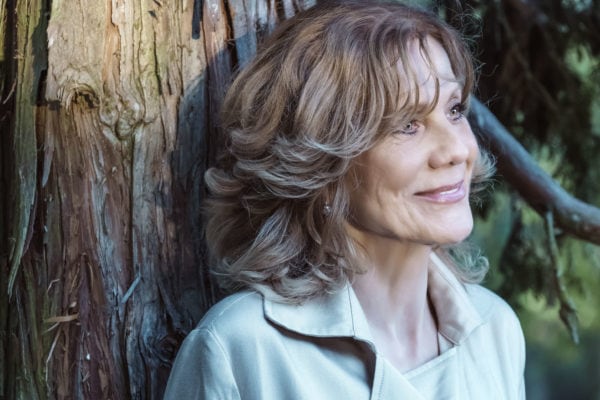 Kúzlo podmanivých keltských piesní a starej keltskej kultúry speváčke a gitaristke učarovalo ešte v roku 2004, kedy sa cez českého gitaristu Václava Veselého zoznámila so Seanom Barrym, britským virtuózom v hre na keltskú harfu. Keltské melódie, ktoré so Seanom objavovali v Škótsku, Írsku, či severnom Anglicku, Lenke natoľko ohúrili, že s hudobníkom spolupracuje už vyše 14 rokov. Sama interpretka vraví, že jej láska k prastarej keltskej hudbe nie je nijakým módnym výstrelkom. Je to pre ňu proste srdcová záležitosť. Seanova hra na harfu bola jednoducho bezchybná a jednoznačne patrila medzi najžiarivejšie okamihy večera.
Na koncerte bolo vidieť, že Lenka má v Bratislave početnú fanúšikovskú základňu. Nadšených divákov speváčka na záver potešila dvoma prídavkami v podobe hitov Za všechno může čas a Ať žije show. Publikum sa Lenke aj hudobníkom odvďačilo zaslúženým standing ovation.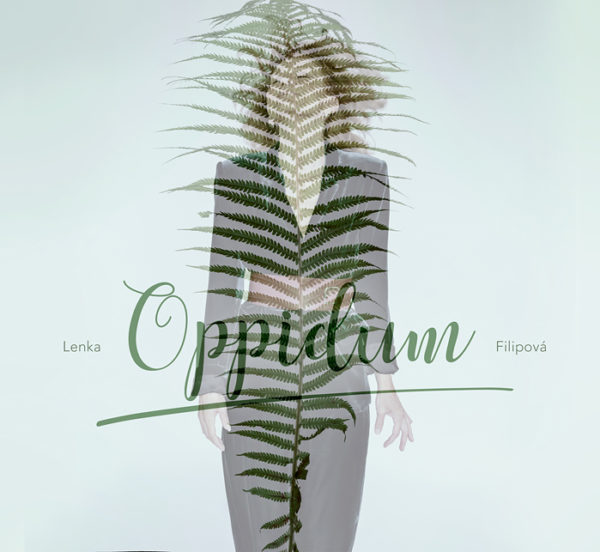 "Bola som zvedavá, ako moji fanúšikovia prijmú sprievodné rozprávanie, projekcie, či komornejšiu atmosféru koncertu. S výsledkom som spokojná, pretože mám pocit, že sme to obe strany zvládli. Trochu mi chýbali moje klasické piesne, ale keďže toto turné je zamerané na predstavenie skladieb z albumu Oppidum, radšej sme sa rozhodli, že klasike sa budeme venovať opäť v ďalších projektoch. Som veľmi rada, že piesne z albumu Oppidum ľudia aj kritici takto prijali. Čo nás veľmi prekvapilo je, že kritici album dokonca označili ako štvrtý najlepší album za minulý rok," vyslovila nadšene Lenka Filipová po skončení bratislavského koncertu.
Piesne z albumu Oppidum a jej ďalšie hity si budete môcť vychutnať aj na ďalších piatich koncertoch. Najbližšie sa speváčka predstaví 10. marca v Košiciach. Ďalej sú naplánované koncerty v Brne (17. a 18. 3.), Ostrave (20. 3.) a turné vyvrcholí vo Veľkej sále pražskej Lucerny 25. 3. . Ani na týchto koncertoch nebudú chýbať hudobní hostia, vrátane fantastického virtuózneho hráča na keltskú harfu Seana Barryho. Vstupenky sú v predaji na Ticketportal.sk alebo Ticketportal.cz.
Lenka Filipová – Oppidum Tour
28. 2. Bratislava – Istropolis
10. 3. Košice – Spoločenský pavilón
17. 3. Brno – Sono centrum VYPREDANÉ
18.3. Brno – Sono centrum
20. 3. Ostrava – Gong
25. 3. Praha – Lucerna
https://www.lenkafilipova.cz/
https://www.facebook.com/lenkafilipovaofficial/
Zdroj: Universal Music
Foto: Lucie Robinson