Přední česká zpěvačka a devítinásobná držitelka prestižních hudebních cen Anděl Lenka Dusilová spolu s rovněž četně oceňovanou kapelou Květy premiérově představí v pátek 6. srpna od 20:00 hodin na nádvoří hradu Helfštýn v Týně nad Bečvou nový program s názvem ŘEKA LIVE.
Zpěvačka Lenka Dusilová není na české hudební scéně žádným nováčkem. Je aktivní od svých šestnácti let, kdy na sebe strhla pozornost svojí energií, prožitkem a výtečným hlasem a na přelomu milénia patřila ke skutečným hvězdám českého poprockového mainstreamu.
Ze středního proudu hudební zábavy se ale v letech osobního zrání rozhodla odejít k vrstevnatějšímu stylu. Stal se z ní mimořádný úkaz české hudební scény, kdy z pozice rockové a popové hvězdy putuje k osobnímu vyjádření, jež svobodně přijímá impulzy z nejrůznějších stylů a mimohudebních zážitků. Pro svůj nezaměnitelný vokál byla hostem na řadě desek a koncertů předních muzikantů české scény.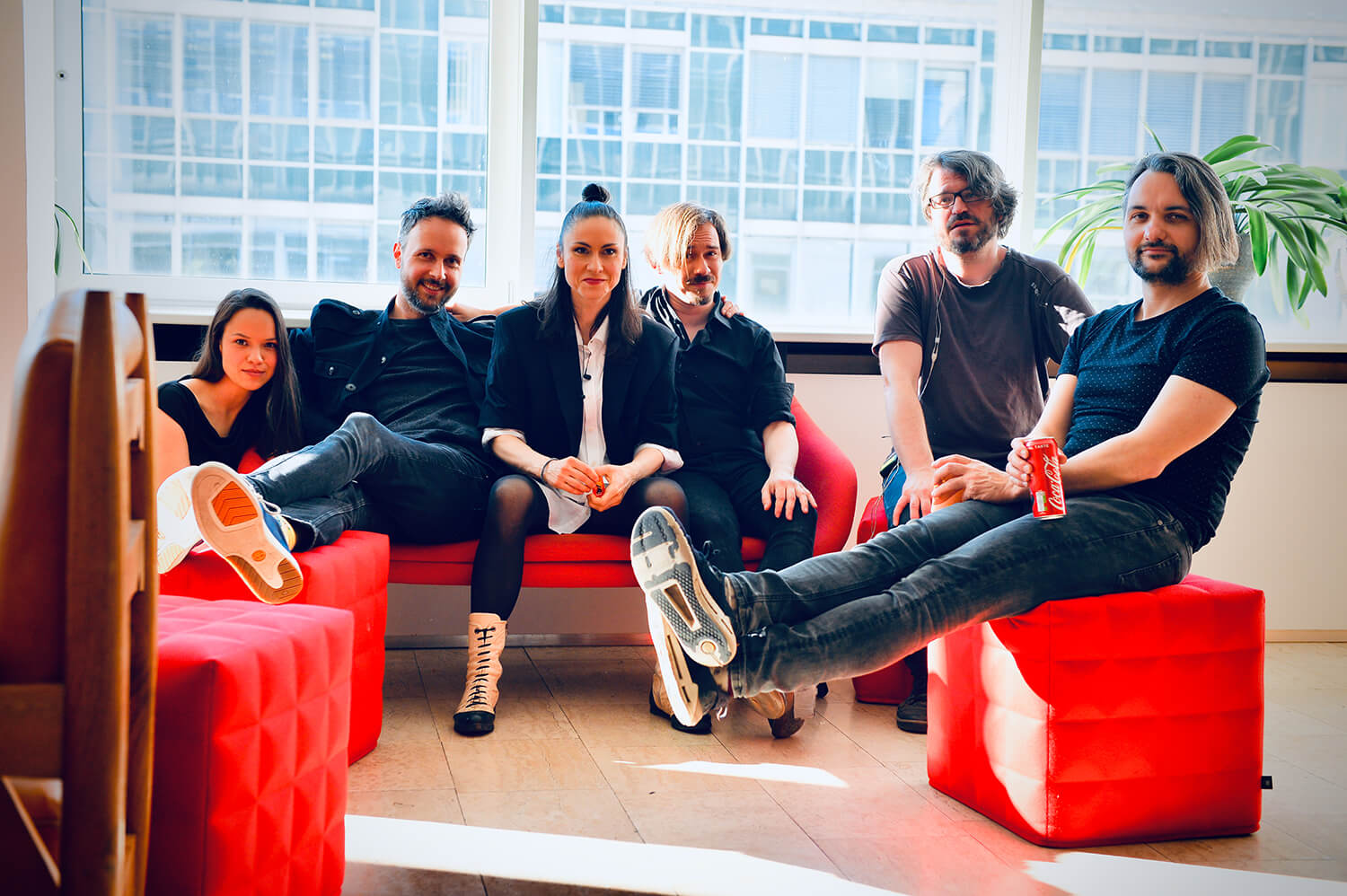 Po devíti letech od předchozího sólového alba Lenka Dusilová vydala na konci loňského roku dlouho očekávané nové album Řeka, za které právem obdržela tři ocenění – v kategoriích album, skladba a interpretka roku. K tvorbě tohoto ceněného alba přizvala producenty z rozdílných hudebních světů: Petra Ostrouchova a beatmakera a elektronického mága Aid Kida, působícího mimo jiné v kapele Zvíře jménem podzim. Mnoho barevných vrstev vzniklo přispěním řady zkušených hudebníků. V jedné z písní s Lenkou zpívají také Monika Načeva a Iva Bittová.
Lenka Dusilová se v současné době spojila s kapelou Květy, držiteli třech Andělů v žánru Alternativní hudba či držiteli cenu Vinyla, jejiž alba jsou vysoce oceňována také v anketách různých rádií (Radio Wave, Proglas), aby vzniklo hudební vystoupení s názvem Lenka Dusilová feat. Květy. Kapela Květy bude Lenku Dusilovou doprovázet a tvořit paralelu vedle jejího sólového projektu.
"Spolupráce s Květy vznikla začátkem tohoto roku díky jedné mé slabé chvilce, kdy se mi nechtělo hrát na předávání hudebních Cen Apollo zcela sama. Vzhledem k nominacím, v kterých byli i mí dlouholetí přátelé – kapela Květy s leaderem Martinem E. Kyšperský, který je též spolutvůrcem textů na albu ŘEKA, mě napadlo požádat celé Květy o hudební doprovod na předávání Cen Apollo. Byli jsme oboustranně natěšení a společné hraní si velice užili. Namíchání našich povah a vlastností při živém hraní mi potvrdilo, že tahle společná synergie by mohla skvěle fungovat, a tak jsem kapelu Květy oslovila k delší společné spolupráci a začali jsme připravovat koncertní program Lenka DUSILOVÁ feat KVĚTY, který stojí na základech mého dosavadního repertoáru," popisuje vznik spolupráce Lenka Dusilová.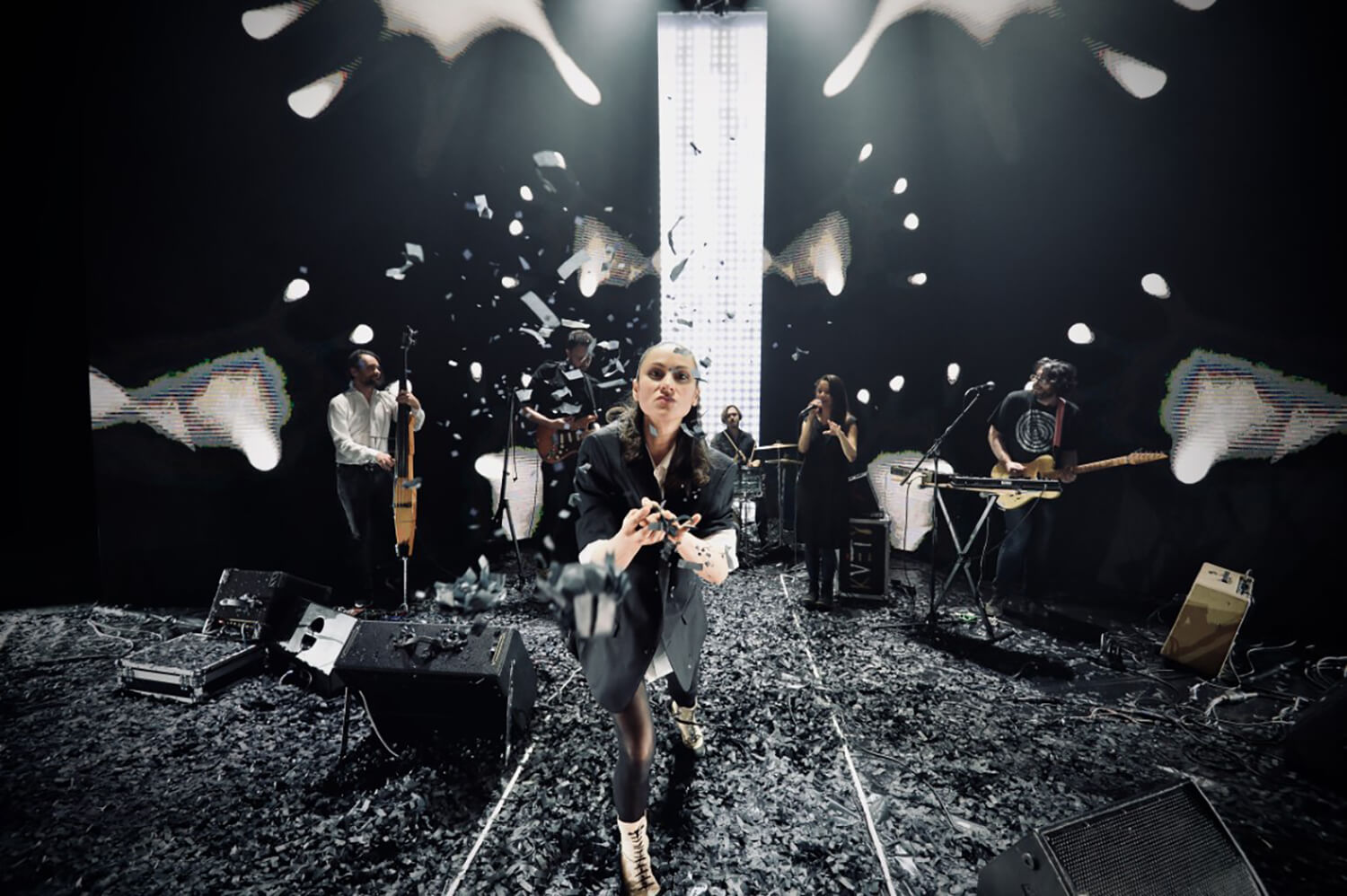 "S Martinem jsme vybrali kromě aktuálních nových skladeb z alba ŘEKA i starší songy, které by v jazyku Květů mohly skvěle fungovat a pro mě je to zase vhled z jiného úhlu na moji dosavadní tvorbu. Martina ještě napadlo oslovit ke koncertní spolupráci písničkářku ALEN, která mi úžasně sekunduje doprovodnými vokály a obstarává druhé klávesy. V této osobité hudební a autentické hudební společnosti je mi velice dobře a jsem zvědavá, zda se ve společném čase něco nového z této fúze urodí," dodává zpěvačka.
Premiéra představení Lenka Dusilová feat. Květy – ŘEKA live, ve kterém návštěvníci uslyší výlučně tvorbu Lenky Dusilové, a to jak repertoár z nové desky Řeka, tak průřez starší tvorbou, se uskuteční v pátek 6. srpna od 20:00 hodin na nádvoří krásného hradu Helfštýn v Týně nad Bečvou. Vstupenky jsou k dostání na pokladně hradu nebo v Turistickém informačním centru v Lipníku nad Bečvou (nám. T. G. Masaryka 13).
Lenku Dusilovou však fanoušci budou moci během léta vidět nejen s kapelou Květy, ale i sólově po celém tuzemsku a v prosinci zpěvačka plánuje křest desky. Více informací o koncertech fanoušci naleznou na jejím oficiálním webu.
Zdroj: TS