Nejlepším kritikem na světě je čas. A právě čas ukázal, že album Thrash The Trash už není jen legendární debut pražské metalové skupiny Arakain. Je to doslova kultovní záležitost. Čtyřicetiminutová kolekce, která v době svého vzniku snesla srovnání s tehdejší západní trashmetalovou špičkou v čele s Metallicou nebo Slayer, po právu patří do zlatého fondu domácí metalové pokladnice. Ostatně fakt, že v době vydání se Thrash The Trash na LP a MC prodalo přes 125 tisíc kusů, je víc než výmluvný. Dlouho nedostupné album nyní po více než třiceti letech znovu vychází v novém remasteringu na LP 180 g (včetně poukazu na stažení Hi-Res verze zdarma) a na CD i digitálně se speciálními bonusy v podobě šesti dobových singlů a rarit! Nalaďte se video teaserem: http://y2u.be/X15VCebenRw
"Na album jsme zaznamenávali tehdy aktuální program, který byl obehraný na koncertech a odzkoušený na lidech, to byla ta největší a nejlepší producentská práce. Nic už se nezkoušelo, neexperimentovalo se. Šlo se na jistotu. Do budoucna jsme určitě neviděli, žili jsme přítomností. Jen jsme věděli, že chceme být nejtvrdší a nejrychlejší. Ale závod to nebyl, skladby vznikaly zcela přirozeně tak, jak jsme to tehdy cítili a jací jsme byli. Všichni autoři byli na stejné hudební vlně. Deska má jednotný ksicht a je nekompromisní. Není tam vata," ohlíží se za debutem Arakainu kytarista Jiří Urban.
Jak ale upozorňuje tehdejší frontman Aleš Brichta, i přes výjimečnost nahrávaného materiálu se v té době u fanoušků a v rámci scény už velmi dobře zavedená kapela nevyhnula komplikacím typickým pro komunistický režim. Album totiž vznikalo na jaře 1989, kdy byl Arakain (stejně jako mnohé další kapely) nucen se vyrovnávat "se zákazy té doby a neustále vést boj o vlastní existenci." Právě zmíněné společně s tehdejší ediční politikou a výrobními lhůtami přispělo k tomu, že Thrash The Trash vyšlo až v "porevolučním roce" 1990.
Opožděné vydání však nikterak neovlivnilo obrovský úspěch pro Arakain i tuzemský metal přelomového alba, z nějž vzešly i tři videoklipy, konkrétně k songům Thrash the Trash(https://youtu.be/kcAsExG4mEk), Šakal (https://youtu.be/-28zt-yGfVo) a Šeherezád(https://youtu.be/jj2YQsX-jZE).
"Bylo to první české metalové album, což byl styl, po kterém byl v té době u nás hlad. Deska splňovala všechny tehdejší požadavky, a to jak hudebně, tak textově. Prostě správný materiál ve správný čas,"vzpomíná Brichta a baskytarista Zdeněk Kub dodává: "Byli jsme té muziky plní a potřebovala ven. Už jsme ty songy měli ohrané naživo, takže jsme tušili, že si album posluchače najde, ale o takovém úspěchu jsme ani nesnili. Tehdejší doba by se dala shrnout slovy – divoká muzika, divoký život se vším, co k tomu patří…, a hlavně divoké mládí…"
Divokost, dravost a dynamika jsou ostatně jedněmi ze signifikantních atributů Thrash The Trash, které v čerstvě reedované verzi akcentuje nový remastering ze studia SONO Records. Album, jehož vizuální podoba prošla celkovou grafickou rekonstrukcí a v bookletu LP i CD najdeme kompletní texty, bohatou fotografickou dokumentaci i původní dobový průvodní text hudebního publicisty Josefa Vlčka, nyní navíc nově doplněný o sleevenote Bohouše Němce, tak i po několika dekádách potvrzuje statut kultu i slova, jimiž Thrash The Trash charakterizuje Jiří Urban: "Mládí. Energie. Nadšení. Nadšení z první vlastní velké desky. Nadšení z pádu režimu. Svoboda k vlastnímu rozhodování. Úspěšná kapela, co je populární, co má rozjetou kariéru a budoucnost ve svých rukách před sebou. Parta lidí, co věděli, co chtějí dělat a jak to chtějí dělat."
Závěrem dodejme, že v příštím roce se po Thrash The Trash mohou fanoušci těšit na pokračování reediční řady v podobě druhé řadovky Arakainu Schizofrenie. To ale samozřejmě nebude jediná specialita. Naopak! Kapela je stále žádaným a exkluzivním interpretem, ať už na vlastních koncertech nebo na všech významných tuzemských festivalech, což svědčí o výsostné pozici ve svém žánru na českém rockovém trhu. Příští rok se tak kromě zmíněné reedice ponese v duchu významného výročí a v koncertním repertoáru Arakain jistě připomene i obě reedovaná alba, která jsou zcela nesporně základním kamenem jejich úspěšného působení. Pro více informací o koncertech a dalším dění sledujte Facebook a Instagram Arakainu nebo webové stránky https://arakain.eu/
TRACKLIST CD/LP/DIGITAL:
Thrash The Trash / Šakal / Šeherezád / Ne! (Jdi a zabíjej) / Pán bouře / Štvanice / 311. peruť / Noc / Amadeus
CD/DIGITAL BONUSY:
Nesmíš to vzdát (Cesta) / Excalibur / Gladiátor / Ku-klux-klan / Orion / Proč?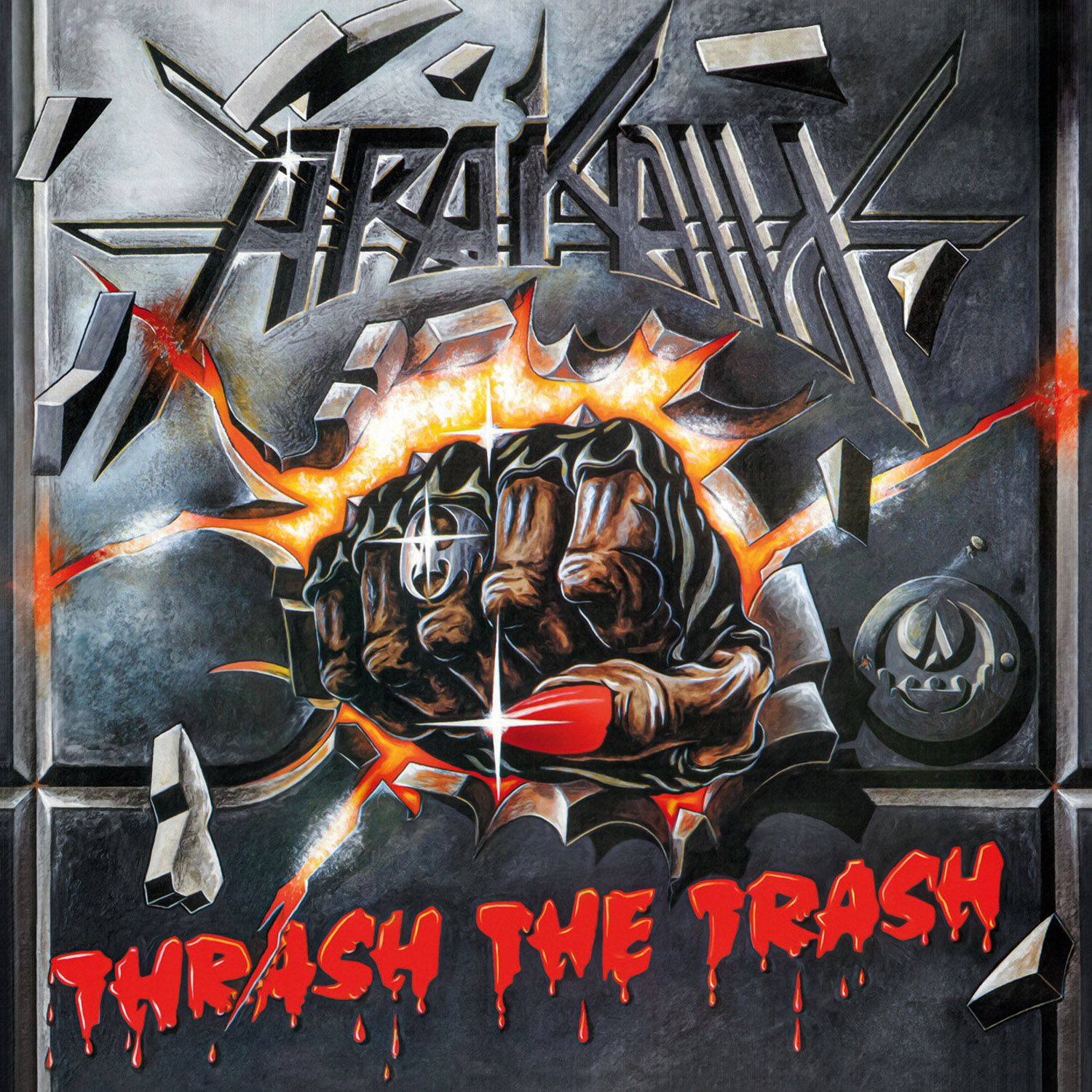 Zdroj: TS