Princezná zakliata v čase – to je príbeh o láske, prekliatí a o princeznej, ktorá sa prebúdza stále do toho istého rána, aby našla odvahu postaviť sa dávnej kliatbe, našla cestu k láske a spravodlivosti a zachránila tak kráľovstvo pred Čiernou búrkou. Zároveň ide o snímku, ktorá sa do českej kinematografie zapíše ako prelomový filmový projekt. Jej tvorcovia sa totiž podujali odvážne prekročiť hranice výpravného a dobrodružného fantasy. Pri tvorbe svojej filmovej novinky sa inšpirovali klasickými českými rozprávkami, rozhodli sa však pri tom oslobodiť od groteskných postáv súčasných rozprávok. Výsledkom je filmový počin, ktorému pridu na chuť diváci z každej generácie.

Prvá fantasy rozprávka v našich zemepisných šírkach
Princezná zakliata v čase je rozprávkový príbeh o princeznej Ellene, ktorá uviazne v jednom neustále sa opakujúcom dni a aby sa oslobodila musí prelomiť kliatbu, ktorú na ňu uvrhla čarodejnica Murien. V tom jej má pomôcť princ Jan z Calderonu, ktorý sa s princeznou Ellenou pozná už od detstva. Jediným spôsobom ako kliatbu zlomiť, je prebudiť Elleninu lásku k Janovi, v čom mu pomáha dvorný alchymista Archibald, ktorý nad ňu v detstve preniesol svoje ochranné kúzlo a do ruky jej vtisol mocnú runu času. K čistej láske musí princezná Ellena prejsť dlhú a tŕnistú cestu, vďaka ktorej si každé ďalšie ráno, do ktorého sa znovu a znovu prebúdza, postupne uvedomuje, čo je v živote to najdôležitejšie. Či sa podarí Janovi získať srdce Elleny a či spoločným úsilím zlomia prekliatie zlej Muriensa diváci môžu presvedčiť v slovenských kinách už od 10. decembra 2020.
https://www.youtube.com/watch?v=rtJpmo_gR3Y
Filmoví nadšenci v súvislosti s touto filmovou novinkou skloňujú pojem český filmový unikát. Hoci žáner fantasy nie je vo svete už dávno žiadnou novinkou, v kinematografii v našich zemepisných šírkach naďalej ostáva žánrom, na ktorý si prakticky žiadny filmár netrúfa. Diváci preto v našich kinách pravidelne vidia fantasy iba zo svetovej produkcie. Výnimkou je práve Princezná zakliata v čase, ktorá je špecifická v tom, že implementuje fantasy prvky do českej rozprávky. Prináša viac akcie a dobrodružných scén, než býva v klasických českých rozprávkach zvykom. Nechýbajú kúzla, čarodejnícke triky a súboje, runové písmo, horiaca hladina vody, čierna búrka a celá plejáda ďalších prvkov zo sveta fantasy.
Slovenská herečka v hlavnej úlohe českej rozprávky
Do hlavnej úlohy tvorcovia obsadili slovenskú herečku Natáliu Germáni (princezná Ellena), pre ktorú ide o prvú výraznú rolu v českom filme. Čo hovorí na to, že si do roly princeznej Elleny vybrali práve ju? "Samozrejme veľmi som sa tešila, že môžem byť súčasťou tohto ambiciózneho projektu s mladým, akčným a cieľavedomým tímom. Na tomto projekte sa pracovalo skvele. Najmä vďaka skvelému štábu, s ktorým sme si vytvorili nielen profesionálne ale aj priateľské väzby. A hlavne vďaka mojím úžasným kolegom, ktorí boli perfektní parťáci pred kamerou aj mimo nej."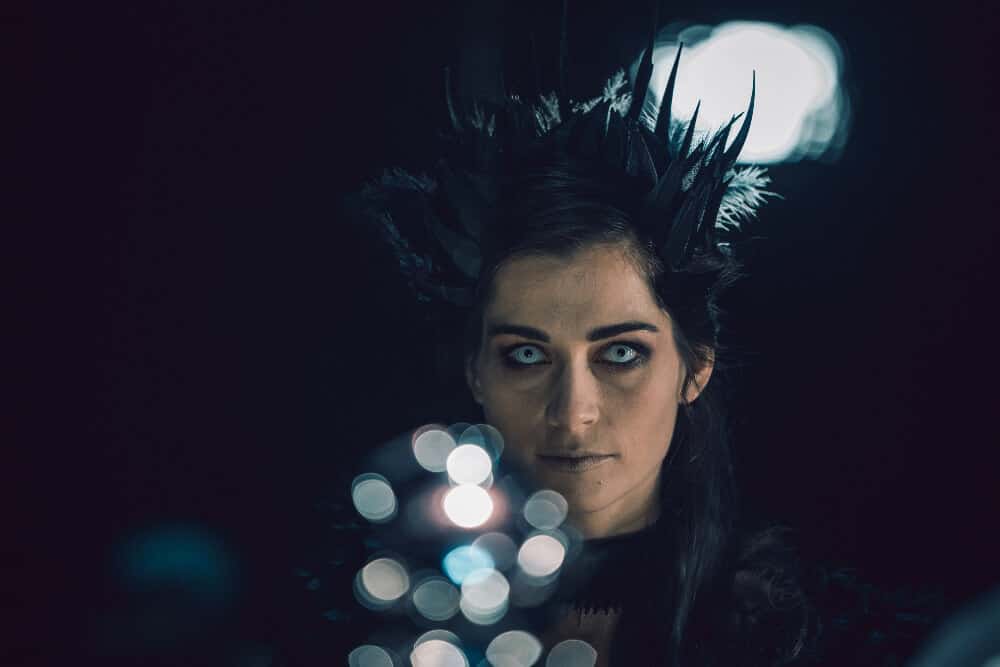 V ďalších hlavných úlohách sa predstavia držiteľka ocenenia Český lev Eliška Křenková (mladá alchymistka a Ellenina najlepšia priateľka) a Marek Lambora (princ Jan). Popri hlavných hrdinoch sa v hereckom obsadení filmu ukážu tiež Roman Zach, Martin Písařík, Veronika Freimanová, Martin Dejdar, Jan Révai a ďalší.
Odvážny projekt mladých tvorcov, aký doposiaľ v českej kinematografii chýbal
Fantasy rozprávka Princezná zakliata v čase je najnovším počinom režiséra Petra Kubíka a producenta Viktora Krištofa, podpísaného napríklad i pod veľkofilmom Jan Žižka.
"Žánrovo sa pohybujeme na hrane medzi klasickou českou rozprávkou a fantasy príbehom ako ho poznáme zo zahraničných produkcií," hovorí režisér a autor scenára Petr Kubík. "Naším cieľom bolo priniesť do českých a slovenských kín niečo nové a moderné. To, čo u nás poznáme len zo zahraničných produkcií. Fantasy príbeh, založený na základoch klasickej českej rozprávky. Chceli sme urobiť rozprávku, ktorá sa bude opierať o staré tradičné české rozprávky, ale zároveň bude iná. Preto v "Princezne zakliatej v čase" diváci uvidia prvky, ktoré poznáme skôr zo zahraničných fantasy príbehov," dodáva Petr Kubík.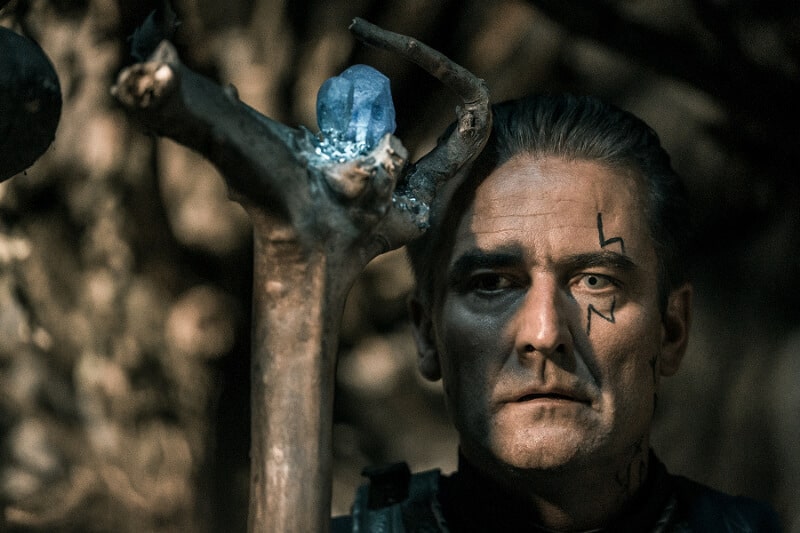 "Princezná zakliata v čase je fantasy príbeh, aký v českej kinematografii chýbal. Je to odvážny projekt mladých tvorcov na čele s režisérom a scenáristom Petrom Kubíkom a hudobným skladateľom Lukášom Paříkom. Od začiatku som veril, že prinesú nový vietor do plachiet českej filmovej produkcie a oslovia malých i veľkých divákov, ktorí mohli doteraz vidieť fantasy príbehy iba zo zahraničných produkcií," dopĺňa producent Viktor Krištof.
Epický a temný orchestrálny soundtrack
Už pred niekoľkými týždňami mohli diváci spoznať i rozprávkový soundtrack. Titulná pieseň snímky dostala názov "Tam za řekou". Zatiaľ čo vo filme znie v podaní herečky Elišky Křenkovej, verziu pre rádiá naspievala Československá SuperStar Tereza Mašková v sprievode hercov z rozprávky Mareka Lamboru, Natálie Germáni, Jana Révaia a ďalších. "Bola to skvelá spolupráca a spoznala som vďaka nej úžasných ľudí. Pesnička k filmu je pre mňa niečo nové. Ako dieťa som snívala o tom, zahrať si v rozprávke. Teraz sa mi to svojím spôsobom splnilo," hovorí Tereza Mašková.
Pozitívne recenzie, skvelé ohlasy od divákov a úspech titulnej piesne "Tam za řekou" viedli napokon k vydaniu soundtracku, ktorý vyšiel 23. októbra vo vydavateľstve Warner Music. Na albume nájdu fanúšikovia obe spomínané verzie titulnej piesne Tam za řekou.
Autorom filmovej hudby sa stal spoluscenárista snímky Lukáš Daniel Pařík, úspešný muzikálový autor, pre ktorého je Princezná zakliata v čase debutom v oblasti celovečerného filmu. Výsledkom jeho práce je takmer 80 minútový soundtrack s epickými orchestrálnymi kúskami, pripomínajúcimi veľkolepé zahraničné produkcie. "Rovnako ako pri príbehu i pri hudbe sme chceli urobiť krok vpred a nemať vo filme prvoplánovo iba rozprávkovú hudbu. Rozhodol som sa preto pristúpiť k temnému orchestru, výrazným partom pre violončelo, mužským zborom a k ohromnému spektru bicích nástrojov, aké môžeme nájsť trebárs u Hansa Zimmera," vysvetľuje Lukáš D. Pařík.
Odložená kinopremiéra
Rozprávka sa nakrúcala na českom hrade Bouzov, v zatopených lomoch v okolí Lipnice nad Sázavou, v zámockom areáli v Sobotíne na Šumpersku a na hrade Točník. Pred distribúciou do kín snímku postihol rovnaký osud ako mnohé ďalšie filmy v tomto roku – kvôli protipandemickým opatreniam bola jej kinopremiéra odložená. Na plátna slovenských kín prinesie rozprávku Princezná zakliata v čase 10. decembra distribučná spoločnosť Magic Box Slovakia.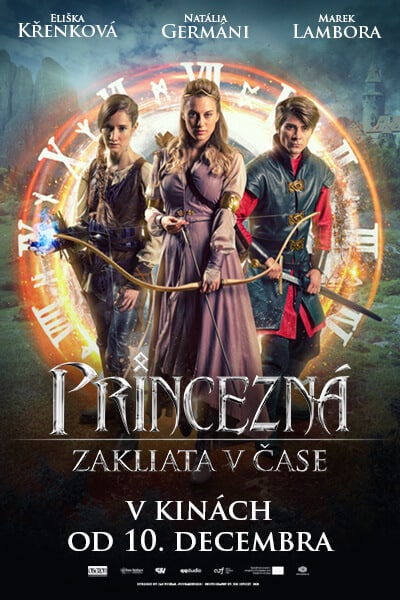 Zdroj: SOUL FOR SHOW