Misia je splnená. Držiteľ titulu Red Bull Ultimátny Hráč 2021 je známy. Z top osmičky účastníkov sa do grand finále prebojovali dvaja najlepší: Slovák Matúš "Muttenzi" Mačinga a Čech Jiří "Škuty" Škuthan. Najväčšiu komplexnosť v turnaji opäť preukázal Škuty a po ročníkoch 2015 a 2016 si tak na svoje konto pripísal víťazný hetrik.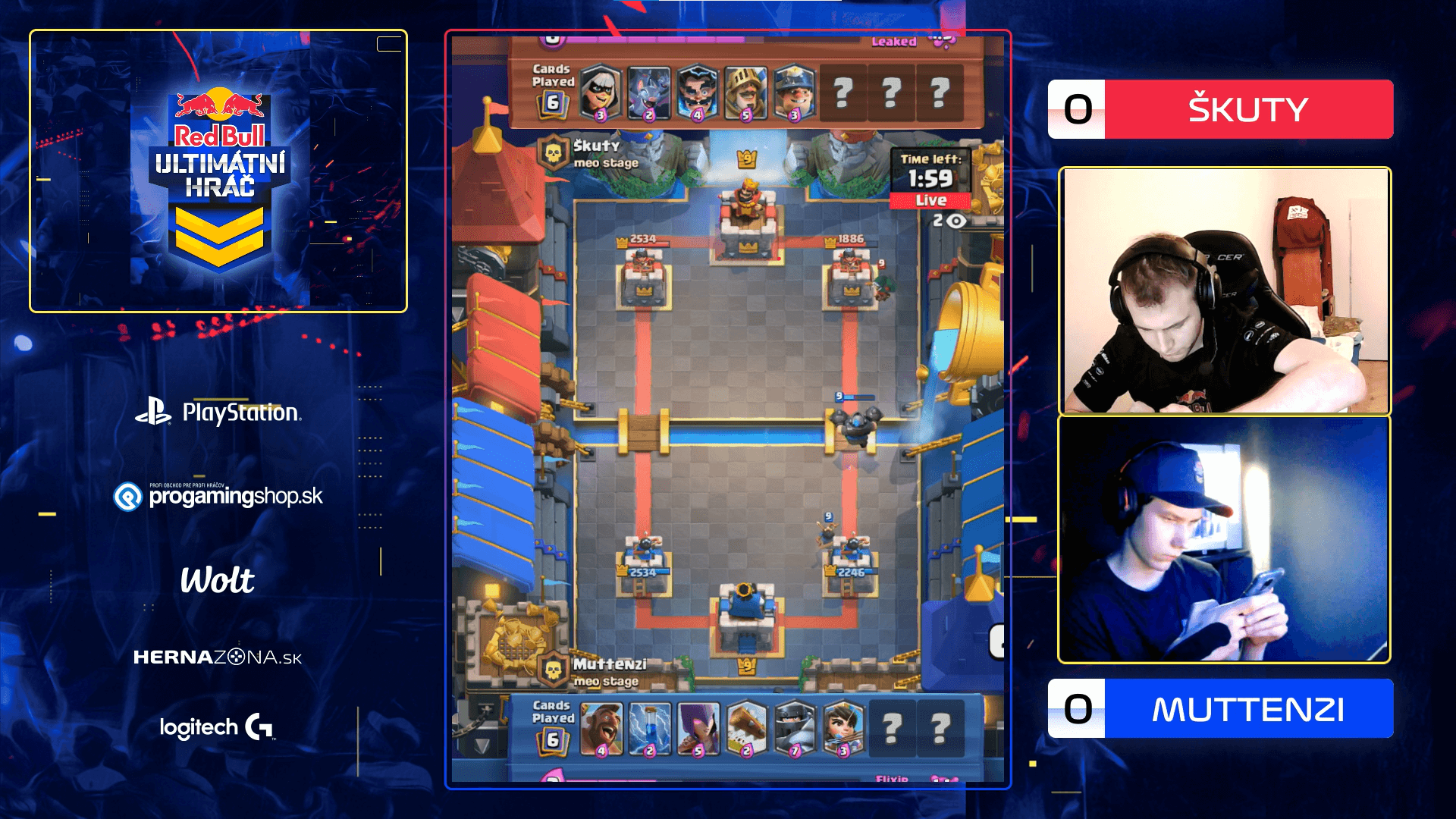 Do veľkého sobotného online finále postúpilo osem účastníkov s najvyšším počtom bodov, ktoré mohli od februára získať v piatich kvalifikáciách v hrách Clash Royale, FIFA 21, CS:GO, League of Legends a Bike Unchained 2. Z prvej priečky vstúpil do boja o titul so 133 bodmi práve Škuty, vo finále však všetci hráči začínali z rovnakej štartovej pozície a s rovnakou šancou na víťazstvo. Jednoduché to rozhodne nebolo, celodenný turnaj vyžadoval maximálne sústredenie. Dominantný výkon nakoniec predviedol skúsený ultimátny hráč Škuty a v grand finále porazil Muttenziho 3:0 v hrách Bike Unchained 2, Clash Royale a FIFA 21.
ULTIMÁTNY HETRIK
Škuty si veril, do finále išiel pripravený a po minulom ročníku, kedy mu víťazstvo vyfúkol vatannen, chcel získať titul Red Bull Ultimátny Hráč späť: "PS5 je pekná, určite sa využije, ale skôr bol pre mňa najväčšou motiváciou hetrik, povedal som si, že po takej dobe by som to chcel dokázať!" Ultimátny víťaz Škuty si okrem nekonečnej slávy vybojoval aj zásobu energie na celý rok, merchandise Red Bull Ultimátny Hráč, Sony PlayStation 5, kredit v hodnote 300 eur od Wolt, poukaz v hodnote 300 eur na nákup v progamingshop.sk a výlet pre dve osoby na preteky F1.
Ďalšie články a reporty z herného päťboja nájdete na redbull.sk/hrac.
Viac info, nielen o Red Bull Ultimátnom Hráčovi, ale aj zo sveta gamingu, nájdete na hernazona.sk.
Zdroj: Red Bull