Pochod čertov pred dvoma rokmi skončil skôr ako vôbec stihol začať. A to na základe argumentov mestských poslancov, ktorí sa predbiehali rôznymi výrokmi, kto ho zakáže skôr. Organizátori tomuto tlaku nepodľahli, pochod vzkriesili a 7. decembra sa bude konať už jeho tretí ročník. Minulý rok na toto podujatie prišlo viac ako 15 000 ľudí, čím sa radí medzi top akcie na území Piešťan.
Krampusáci v celej strednej Európe sú počas novembra a decembra vyťažení naplno, pochody sa konajú v čoraz viac mestách a sú čoraz obľúbenejšie. Piešťany však majú v ich "pracovnom" kalendári výnimočné miesto.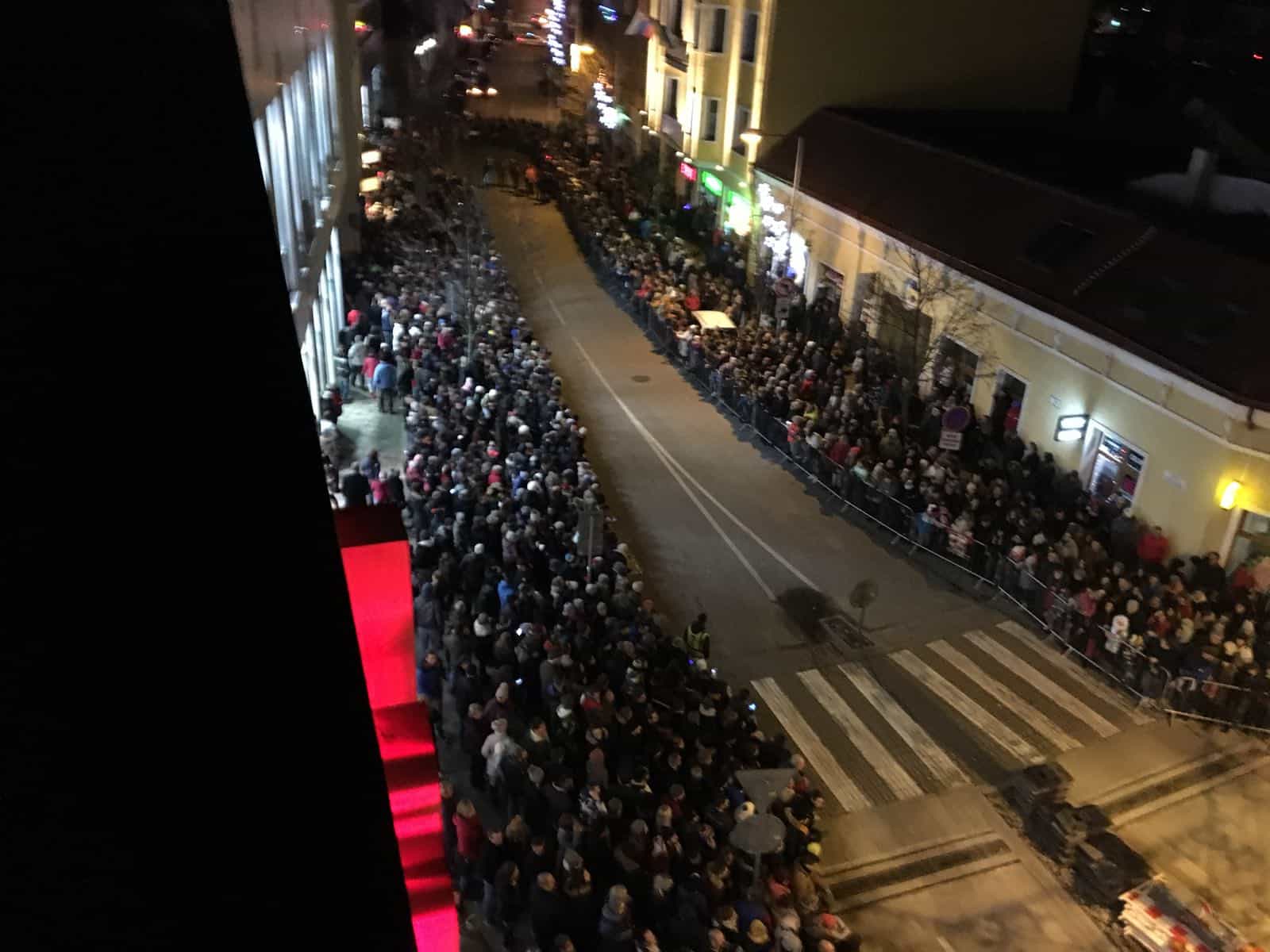 Vďaka organizátorom a ich tvrdej práci sa stal piešťanský pochod čertov kultovou záležitosťou, ktorú už nemilujú len tisíce návštevníkov z celého Slovenska, ale aj samotní účinkujúci z Čiech, Rakúska, Nemecka a samozrejme zo Slovenska. Na tento ročník sa organizátorom podarilo dotiahnuť neuveriteľných 250 masiek a čarovných bytostí.
Oproti roku 2017, keď podujatiu hrozilo zrušenie, je to niekoľkonásobný nárast. Usporiadatelia teda hovoria o vzkriesení akcie a dúfajú, že nezmyselné zákazy skončili tiež skôr ako začali a podobná situácia sa už viac opakovať nebude.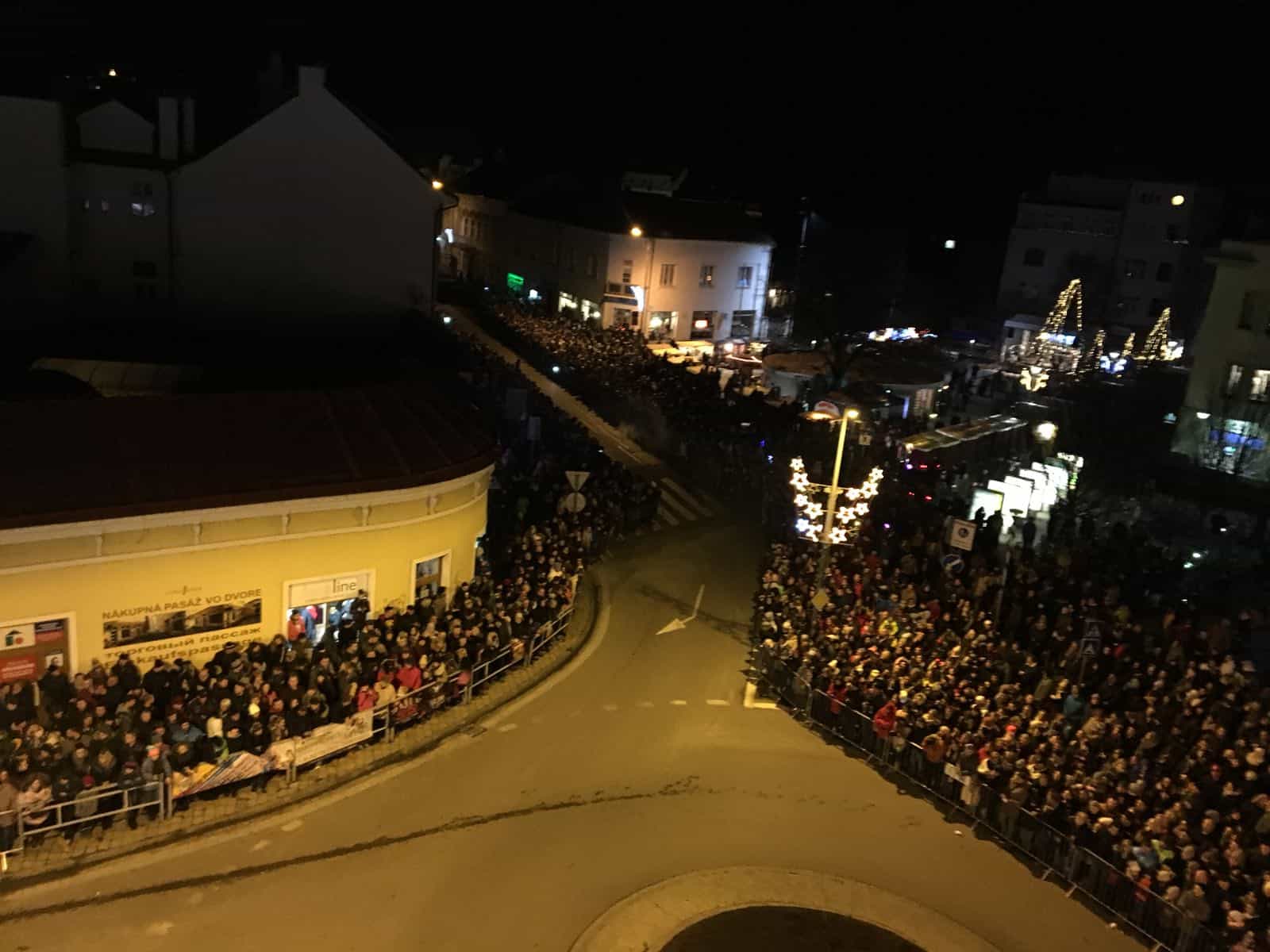 Ani tentoraz to nebude o strachu, ako by sa mohlo na prvý pohľad zdať. Najdôležitejšia je dobrá zábava a s ňou spojená prehliadka zručnosti a nápaditosti maskérov. Tento rok ju ešte umocnia koncerty kapiel Helenine oči a Kmeťoband na špeciálnom pódiu, ktoré bude umiestnené na Rázusovej ulici, pred hotelom Satelit. Vystúpenia oboch kapiel budú pre všetkých zdarma.
Podobne ako minulý rok, na krampus je dobré prísť v predstihu a po vlastných. Každý, kto musí prísť autom, by mal využiť parkoviská mimo centra (napríklad pri zimnom štadióne, poliklinike a letisku). Pomôže tak predísť dopravným komplikáciám a bude mať istotu, že na pochod sa dostane včas.
FACEBOOK UDALOSŤ: https://www.facebook.com/events/342599623270068/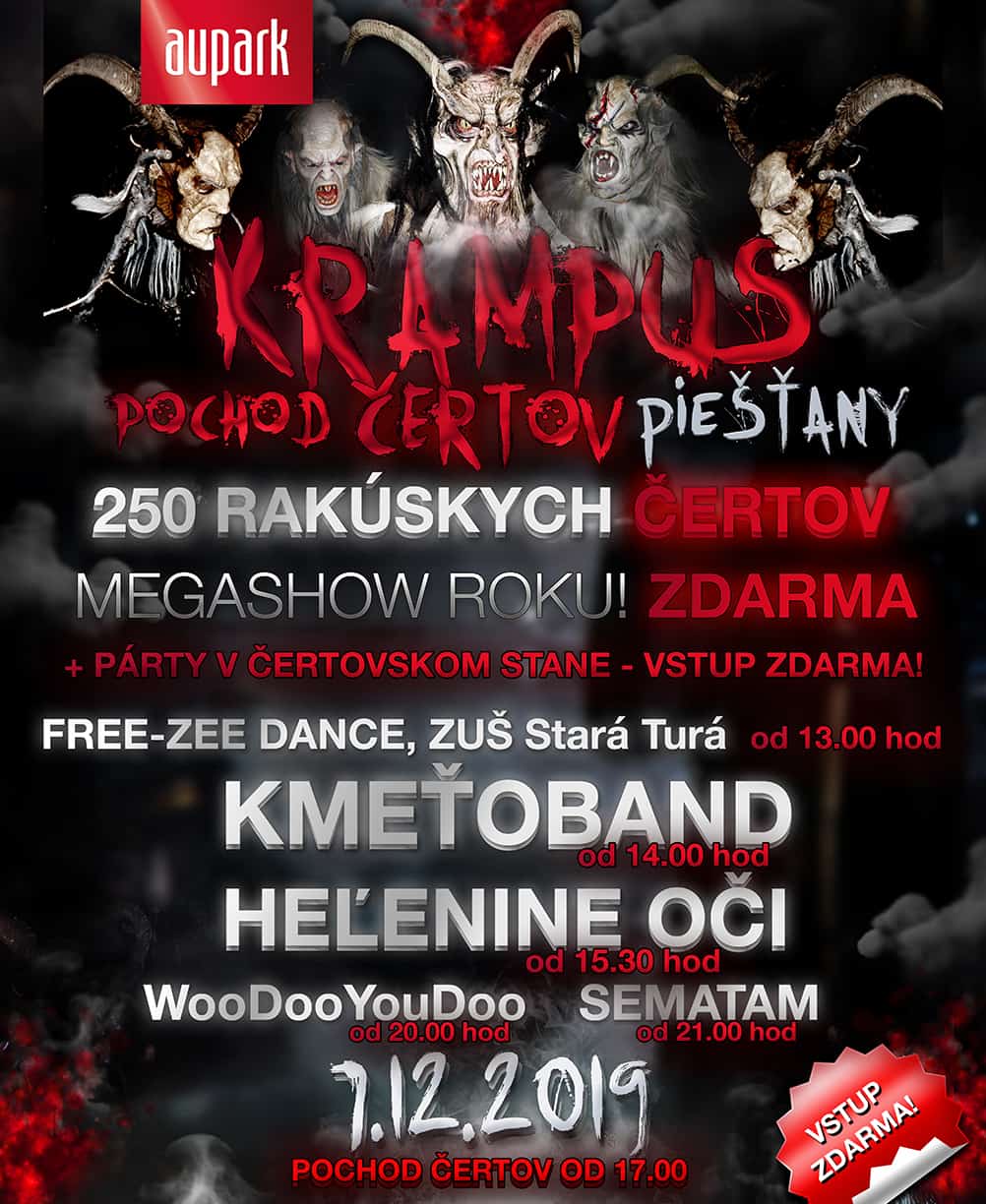 Zdroj: TS