Popová kapela, ktorá vznikla v metropole východu sa teší na leto plné hudby. Už teraz ich čaká niekoľko koncertov na Slovensku, tešia sa ale aj na svoj prvý festival v Maďarsku.
"Konečne môžeme. A naplno!" Nechala sa počuť speváčka a textárka kapely 7 p. m. Bara Repková, ktorá kapelu založila spolu s Jánom Kmecom a Adamom Klobušníkom tesne pred začiatkom pandémie "Posledné dva roky boli pre kultúru nepriaznivé, snáď ani netreba opomínať prečo. Aj my sme hrali minimálne. Každopádne všetci sme si uvedomili ako nám kultúrno-spoločenský život chýba a tiež sloboda, ktorá bola donedávna ohraničená televíznou, mobilnou kamerou, do ktorej sme vám spievali. Táto šialenosť je, snáď, konečne preč." Okrem speváčky, ktorá sa predtým venovala sólovej tvorbe, je súčasťou quinteta Adam Klobušník – bicie, Miloš Šimurda – klávesy, Ján Kmec – gitara, ktorý je nabitý pozitívnou eufóriou, no všetko vidí triezvo: "Mať pocity z budúcnosti je zbytočné, takže ich beriem s veľkou rezervou. Súčasnosť mám rád, lebo hráme a čaká nás veľa pekných koncertov a konečne uvidíme aj ľudí, reálne. Prichádzajú príležitosti a to ma teší."
Okrem hudobných noviniek, ako napríklad song Kým si (autor hudby: Miloš Šimurda, autorka textu: Bara Repková), ktorý kapela predstaví na svojich koncertoch je aj zmena v zložení kapely. Novým basgitaristom je Patrik Hlavatý, ktorý dodal, že druhýkrát to vyšlo. "Baru Repkovú som prvýkrát počul a videl na OpenMicu-u v Prešove, kde hrala sólovo. Páčili sa mi jej piesne. A zhoda náhod, asi o týždeň mi zavolal starý, dobrý kamarát Janči Kmec, s ktorým som už dávnejšie hral. Povedal, že hrá práve s Barou, no vtedy to bohužiaľ nevyšlo, mal som toho veľa. Prešiel asi rok a ozval sa mi zase. Teraz som už nezaváhal. Po niekoľkých skúškach som nadšený, že môžem s nimi hrať. Hudobný štýl mi úplne sedí a už sa neviem dočkať koncertov."
Kapela najbližšie zahrá 20. mája v interiéri podniku Hlavna100 v Košiciach, 26. mája v košickom Kulturparku v priestoroch kaviarne PAPA, 3. júna v Kultúrnom dome v Starej Ľubovni, 14. augusta v Botanickej záhrade v Košiciach, kde zahrá vlastné, slovenské popové piesne. Veľkú radosť má aj z pozvánky na festival VéNegy v maďarskom meste Nagymaros. Tam sa 7 p. m. postaví na stage 26. júna. Jedným z plánov do budúcna aj koncertné turné po 6 miestach na Slovensku, na ktorom odznejú najmä najnovšie piesne. Ďalšie termíny koncertov bude postupne kapela zverejňovať na svojich sociálnych sieťach.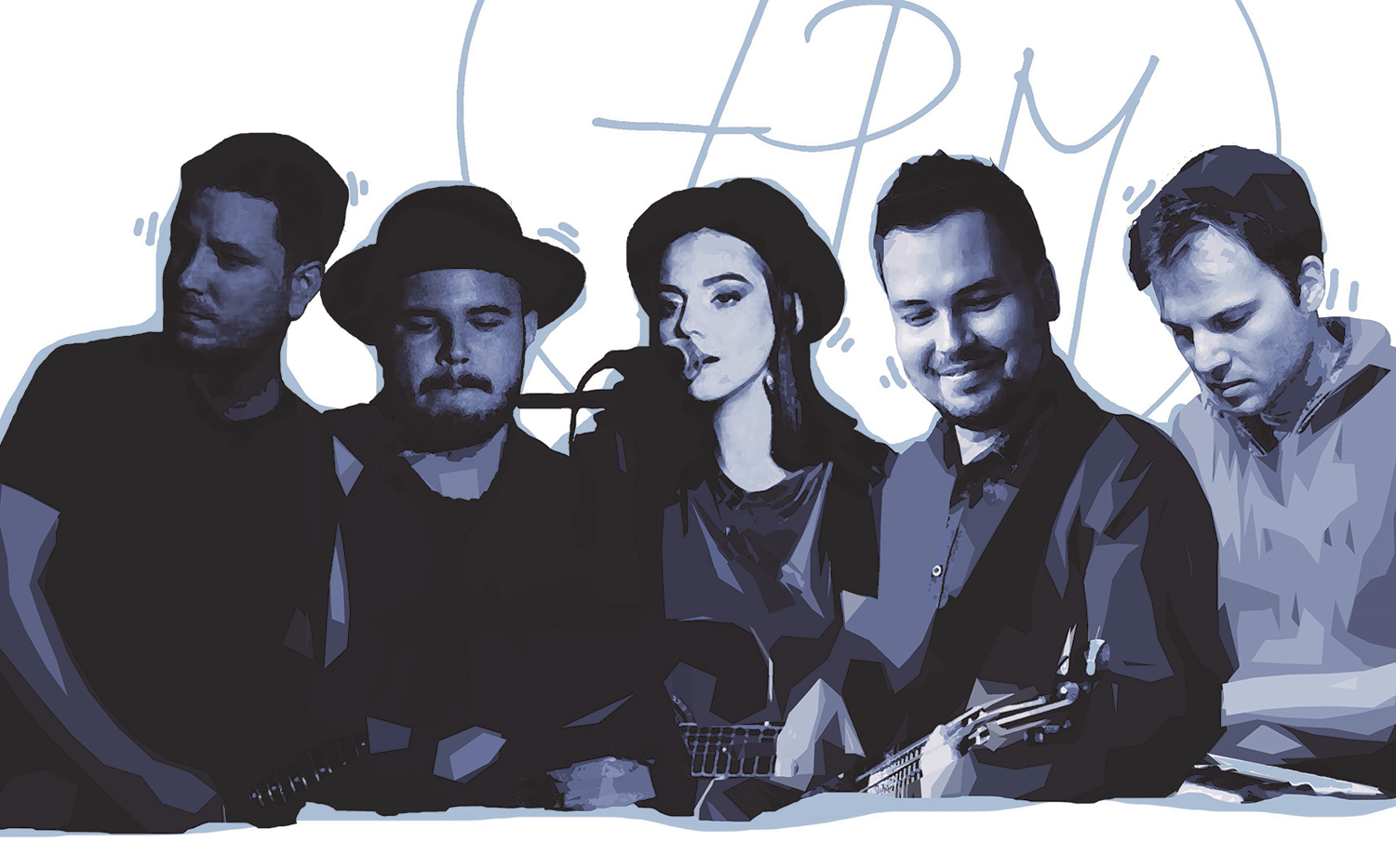 Zdroj: TS