Jurkovičova Tepláreň je jedným z posledných svedkov bývalej rafinérie Apollo. Pôvodné priemyselné územie sa stáva súčasťou nového centra Bratislavy a obnovená Jurkovičova tepláreň jeho kultúrnym epicentrom a príťažlivým akcentom uprostred modernej architektúry okolitých budov Sky Park by Zaha Hadid.
Po dlhom období hľadania najvhodnejšej funkcie využitia NKP sa zavŕšením komplexnej rekonštrukcie stáva jej záchrana a nový udržateľný koncept skutočnosťou. Developer Penta Real Estate vyzvala v roku 2017 sedem renomovaných ateliérov do architektonickej súťaže na ideový návrh NKP. Architekt Martin Paško s tímom DF Creative Group s.r.o. v prestížnej konkurencii zvíťazili a stali sa spracovateľmi návrhu konverzie tejto ikonickej stavby, ktorej pôvodným autorom je legenda slovenskej architektúry Dušan Jurkovič. Návrh ponúkol najvhodnejšie usporiadanie funkcií a priestorov a vyzdvihol pôvodnú historickú hodnotu a jedinečnú industriálnu atmosféru tejto národnej kultúrnej pamiatky.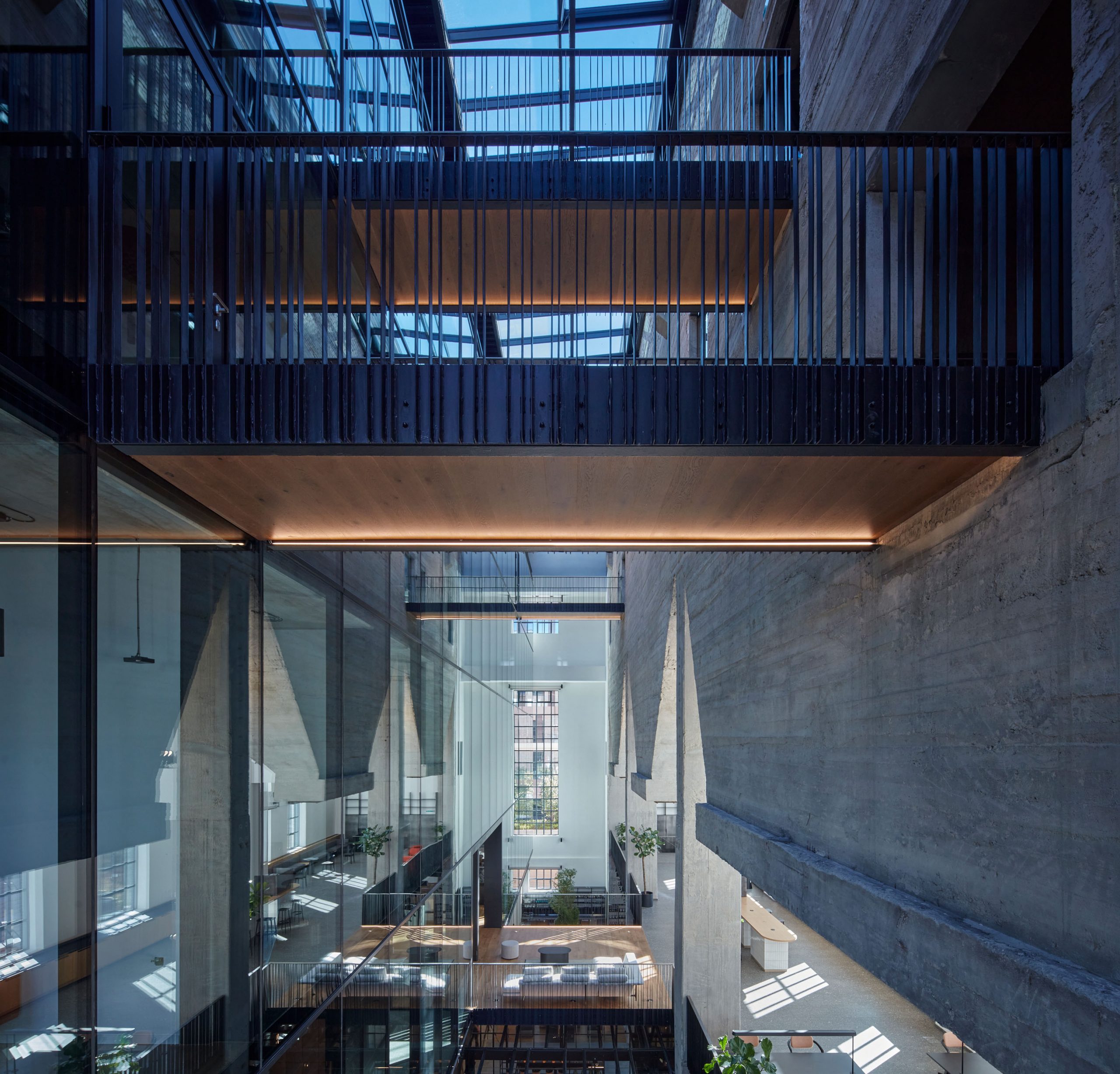 Architektonické riešenie využíva voľný vnútorný priestor v hale kotolne a v turbínovej hale pre vstavbu nových nezávislých konštrukcií a vytvára nové plochy a podlažia dôsledne odsadené od pôvodnej stavby. Tento koncept umožňuje jasne oddeliť a odlíšiť historické konštrukcie od nových, pôvodné od súčasných, a to všetko s pokorou k histórii, v kontraste a v súlade zároveň. Zrekonštruovaná Jurkovičova tepláreň tak poskytne unikátny industriálny coworkingový priestor BASE4Work, ktorý navrhli architekti zo studia Perspektiv pre ľudí a spoločnosti z kreatívneho priemyslu, architektov, start-upy a menšie IT firmy a zároveň bude sprístupnená aj širokej verejnosti v úrovni celého prízemia vrátane živého námestia vstupujúceho dovnútra.
Úspešná realizácia potvrdila zámer autorov vytvoriť komunitný priestor s jedinečnou industriálnou atmosférou určený pre verejnosť na rôzne spoločenské podujatia, konferencie, výstavy, ktorý by zároveň ponúkal aj kvalitnú reštauráciu a kaviareň. Po vstupe do budovy sa návštevníkovi otvorí mimoriadne atraktívny priestor vstupného átria prechádzajúceho cez všetky podlažia s výhľadom na novú presklenú fasádu, na vnútorné "námestie" s lobby kaviarňou a reštauráciou WERK, s galériou súčasného umenia DOT GALLERY a so samostatnou multifunkčnou sálou pre konanie rôznych kultúrno-spoločenských podujatí.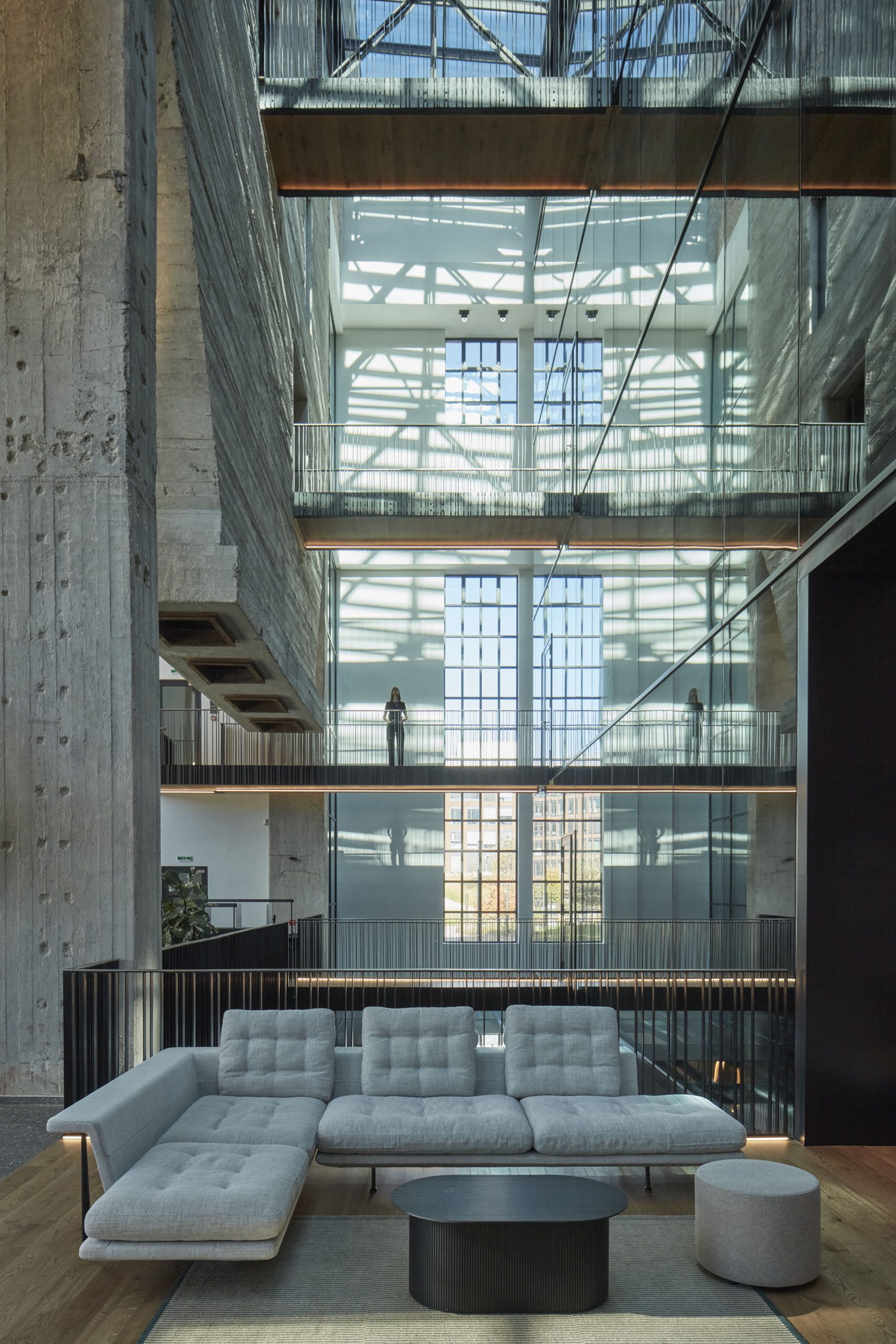 Riešenie necháva vyniknúť mnohým historickým konštrukčným detailom, pôvodným členitým stĺpom a hlavne dominantným trom násypníkom, pre ktoré sa rekonštrukciou vytvoril originálny veľkolepý reprezentačný priestor s materiálmi v ich pôvodnej "surovosti" a farebnosti. Nové doplnené konštrukcie, nové vložené materiály s ich jasne odlíšiteľnou štruktúrou (doplnené tehlové steny z pôvodných viac ako 36 tisíc tehál, heraklitové stenové obklady, pôvodná štruktúra betónov..) a rôzne súčasné už moderné technické detaily sú jasne čitateľné a prezentujú základný princíp "pravdivosti".
"V zrkadlení novej modernej jednoduchej presklenej fasády princípom vloženej "budovy v budove" nastáva vrstvenie oboch architektúr a ich vzájomné prelínanie. Z každého miesta Teplárne je vidieť minimálne jeden z troch typických industriálnych znakov priestoru a to typické industriálne vysoké delené okná, steny z pôvodných tehál alebo železobetónové konštrukcie násypníkov. V Egypte majú pyramídy, my máme násypníky.", objasňuje koncept hlavný architekt konverzie Martin Paško.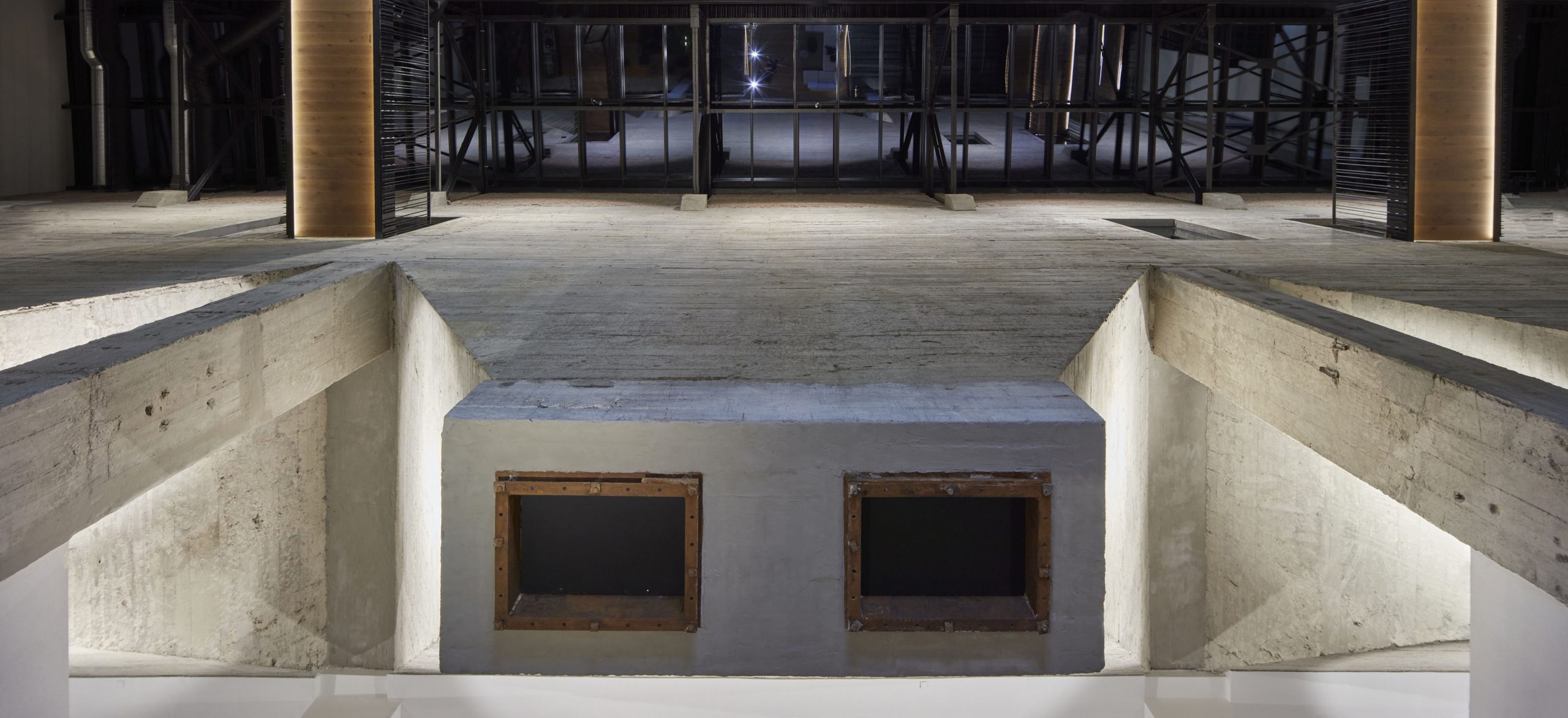 Samotná industriálna architektúra pôvodných konštrukcií a dominantných násypníkov, vytvorené átrium aj horná terasa s výhľadmi na okolité nové budovy poskytujú úžasný neopakovateľný zážitok a sú najväčšou pridanou hodnotou v Jurkovičovej teplárni. Stanú sa jej symbolmi, symbolmi Sky Parku
i celého hlavného mesta Bratislavy.
Názov projektu: Jurkovičova Tepláreň NKP Bratislava konverzia interiérových priestorov
Hlavný architekt konverzie: Martin Paško a tím DF Creative Group
Spoluautori architektonickej časti: Zuzana Zacharová, Eva Belláková, Matúš Podskalický, Martina Michalková, Alexandra Havranová
Obnova fasád a strešného plášťa: Pavol Pauliny, Vlasta Viglašová, Ján Kresan / Pamarch
Fit-out nájomných priestorov Base4Work: Ján Antal, Barbora Babocká / Perspektiv
Spolupráca: Roman Bányai (hlavný inžinier konverzie); Marta Pichová, Ivan Holub (obnova fasád a strešného plášťa);
Pavol Pribylinec, Juraj Prokipčák, Mária Kubaliaková (stavebná časť)
Hlavný statik konverzie: Peter Gavaľa
Investor: Penta Real Estate
Foto: Boys Play Nice
Návrh: 2016 (obnova fasád), 2017 – 2019 (konverzia interiérových priestorov)
Realizácia: 2018 – 2020 (obnova fasád), 2018 – 2021 (konverzia interiérových priestorov)
Plocha pozemku: 1 800 m2
Úžitková plocha: 6 300 m2
Plocha fasády: 4 460 m2
Plocha strechy: 1 890 m2
Obstavaný priestor: 46 000 m3
Stavebné náklady: 13 mil. eur
Zdroj: TS
Foto: Boys Play Nice