Meno, ktoré netreba predstavovať! Tomy Kotty – výborný moderátor anezameniteľný hlas v rôznych featoch či podpísaný pod textom nie jednéhohitu ako posledná coverová nálož s Yaelom a Martinom Klinčúchom. Ako nosná tvár Ruka Hore, ktorá so svojim projektom "Automat".
/ukázal bežným ľuďom ich hudobných obľúbencov trocha inak ako sú zvyknutí, prichádza konečne so svojím novým EP " NO FUCKIN POSE" a to hneď aj s klipom, kde mu hosťuje mladý raper Osem "Takých už bolo".
Tomy Kotty začal predpredaj svojho nového EP nesmierne úspešne! Asi najviac očakávaná tvorba tento rok sa konečne dostala von a po spustení, prajúce reakcie nenechali dlho čakať. Okrem naloženého EP "NO FUCKIN POSE", kde každý track je osobitý a dokonca nájdeme tam aj romantickú skladbu v Tomyho podaní, si ako ochutnávku umelec pripravil pre fanúšikov najprv poriadny rapový náklad, kde mu zahosťoval mladý talent Osem. Raper Osem je na našej scéne známy, že sa dokáže excelentne napojiť na každú spoluprácu, preto aj skladba "Takých už bolo", ktorá produkčne vznikla u Hoodiniho s mix mastrom od Fillipiana je štartovacia skladba nového EP.
"Tisíce rán, no furt nula bodov!"
"Inšpiráciou pre jednotlivé songy bola hudba, snažil som sa nedostať celýalbum do gýču, ale ísť si svojou línou, ktorá by spájala jednotlivé žánre. Nechcel som aby niečo bol vyslovene rock, ani rap, ani funk. Chcel som aby sa našlo najlepšie možné východisko ako spojiť viaceré žánre dokopy aby sa vytvoril sound, ktorý bude verný mojej vízii a toho, čo sa snažímodprezentovat, vysvetľuje proces tvorby Kotty.
Samotné EP trvalo Tomymu spraviť 10 rokov. Samozrejme, táto dlhá linka sa ťahá od prvotného nápadu na EP. Nahrávanie a vychytávanie EP "No Fucking Pose" trvalo spolu rok a pol, pričom sa raper vyjadril, že nastal na vydanie pravý čas.
"V minulosti som sa už veľakrát snažil spraviť EP, bohužiaľ to vždy padlo. Práve preto som si povedal, že tento moment už veľakrát nedôjde, čiže to bolo teraz alebo nikdy. Som nesmierne rád, že sme dali dokopy silný tracklist, ktorý chcem zdielať s ľuďmi! Tento krát som si dával veľmi pozor, aké spolupráce si vyberiem. Tým, že ide pre mňa o prelomový projekt, som potreboval na projekt dostať ľudí, čo sa budúmôcť priblížiť mojej vízii. V minulosti som rozdával mnohokrát feat ľuďom bez rozmýšľania, tentokrát to už bolo inak a myslím si, že Refew aj Osem sú na EP perfektný", hovorí Tomy.
Videoklip má aj vďaka kamere od Double J dynamickosť a celkovo samotná skladba prináša netradičné spojenie rocku a rapu. V songu nakonci zaznie neskutečné gitarové sólo od MikeBobulu. Na EP nájdete aj spoluprácu s českým raperom Refewom, ktorý nám priniesol už featy srapermi ako sú Kali, Majself a podobne, no samotné EP sa dostane na streamovacie platformy až odva týždňe
EP "FUCKIN POSE"
https://shop.rukahore.sk/tomy-kotty/cd-no-fuckin-pose-2
"Takých už bolo"
https://www.youtube.com/watch?v=zbTrec59yXI
INSTAGRAM – https://www.instagram.com/tomykotty/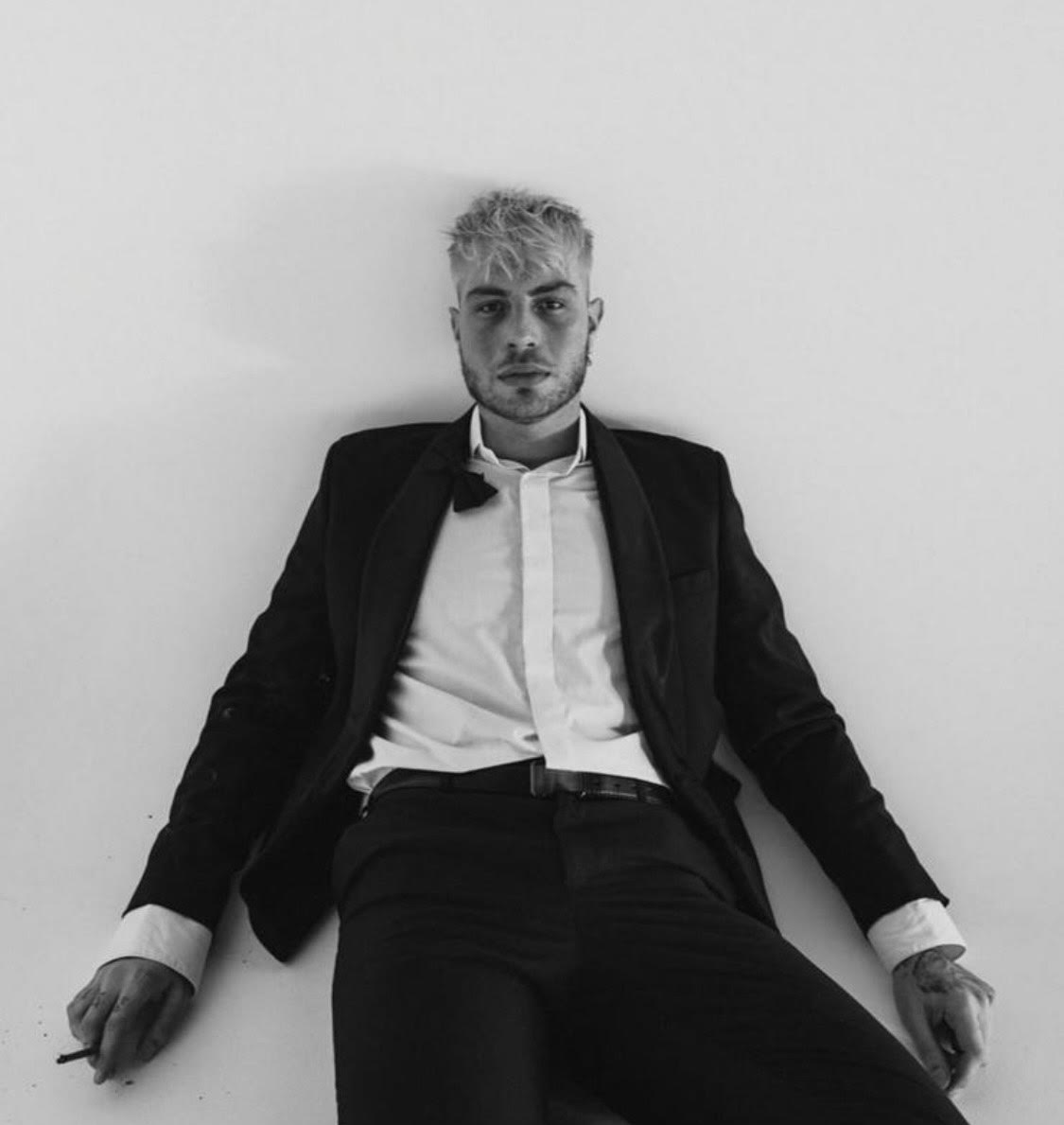 Zdroj: PR/BRAND MANAŽÉR JANA TRELLOVÁ/RUKA HORE