Pomáhať je ľudské, pričom nemusí ísť nevyhnutne len o materiálnu pomoc. Rátajú sa aj gestá a váhu má aj sila slova. Spoločnosť Lidl si túto skutočnosť uvedomuje a kontinuálne pomáha, ako je to možné. Nielen počas sviatkov, ale pravidelne počas roka. V období adventu však gesto umocňuje daný okamih. Okamih, keď odhodlanie byť tu pre tých, čo to najviac potrebujú, spraví deň.
Lidl v mikulášsky večer i nasledujúce ráno nazrel do dvoch rozdielnych svetov. Vo večerných hodinách sa rozhodol spraviť radosť ľuďom bez domova v zariadení neziskovej organizácie Depaul Slovensko – v Nocľahárni sv. Vincenta v Bratislave. Zástupcovia z Lidla pod taktovkou šéfkuchára Kuchyne Lidla – Marcela Ihnačáka, pripravili večeru pre všetkých klientov nocľahárne v podobe chutnej kapustnice. Okrem toho, priniesli so sebou klientom aj mikulášsku nádielku. Mnohé tváre mali na perách úsmev, hoci sa s nimi osud nemaznal a nemajú ľahký život. So slovami vďaky si brali kapustnicu a pochvaľovali si. Občas prehodili pár slov a rozpovedali aj svoje bolestivé príbehy. Vyzvali Lidlákov a ich pomocníkov k tomu, aby chodili častejšie. Niektorí spoznali aj Marcela ako "toho z telky". "Potravinovou zbierkou Podeľ sa a pomôž dlhodobo pomáhame viacerým organizáciám. Jednou z nich je aj Depaul Nocľaháreň sv. Vincenta v Ružinove. Som veľmi rád, že vďaka Lidlu som mohol aj ja osobne pomôcť. Bol to veľmi emočne nabitý večer so silnými momentami. V prvom rade sa teším z toho, že sme spoločne s kolegami vlastnými rukami pomohli. Priložili sme ruku k dielu – pripravili sme s Marcelom Ihnačákom pre klientov chutnú kapustnicu. Človek si v týchto chvíľach viac uvedomí a váži, čo má, prehodnotí svoje hodnoty," hovorí vedúci úseku reklamy a marketingu Branislav Brzula. Fundraiserka Dominika Uhlárová dáva do povedomia krásnu možnosť, ako vie každý z nás pomôcť. Stretnutie s krutou zimou môže byť pre ľudí, ktorí nemajú domov, tým posledným. Vieme tomu však predísť. Ako? Adoptovaním si postele v nocľahárni organizácie Depaul prostredníctvom https://adoptujsipostel.sk/. Stanete sa tak podporovateľom postelí formou pravidelného mesačného daru a pomôžete inému človeku prežiť. Stačí si len vybrať, ktorú službu Depaul podporíte – Nocľaháreň sv. Vincenta, Útulok sv. Lujzy, alebo si viete zvoliť aj Integračný program bývania, ktorý prispeje k ukončeniu bezdomovectva jedného človeka a podporí ho v udržaní tepla a najmä bezpečia prenajatého bytu. "Podpora pravidelných darcov so srdcom zapáleným pomôcť je nenahraditeľná," hovorí Dominika.
Na druhý deň ráno Lidlu otvoril dvere Dom sociálnych služieb pre deti a dospelých v Galante, kam zavítala aj ďalšia tvár Kuchyne Lidla – Veronika Bušová. V tomto energickom priestore plnom lásky, sa pustila spoločne so zdravotne znevýhodnenými klientami do pečenia vianočných medovníčkov. Navyše, si mohli všetci svoje vydarené pečivo ešte aj farebne ozdobiť. Popritom hrala vianočná hudba a ozýval sa smiech. Neskrývaná a nefalšovaná radosť, vôňa Vianoc a spokojné srdcia. Presne také bolo toto ráno v Galante. Senior konzultant pre CSR projekty Zuzana Sobotová s úsmevom dodáva: "Tieto reálne a krásne zážitky, ktoré si odnášame po stretnutí s klientami z Galanty nás len utvrdzujú v tom, že v dnešnom svete je veľmi dôležité, aby sme boli voči sebe viac empatickí, prejavovali si viac spolupatričnosti a pomáhali tým, ktorí to potrebujú. Už len záujem sa cení. A čo je úžasné, dobrý pocit môžu mať okamžite obe strany – aj darca, aj obdarovaný, ktorému ste pomohli a podporili ho." Pani riaditeľka DSS pre deti a dospelých Galanta Veronika Fazekas vyjadrila vďaku a dopĺňa: "Deň pečenia vianočných perníčkov so spoločnosťou LIDL a s pani Veronikou Bušovou naplnil naše srdcia pravou vianočnou atmosférou. Chutné perníčky sa nám lákavou vôňou pripomínajú dodnes. Stretli sme láskavých ľudí s veľkým srdcom, pre ktorých je pojem bariéra veľkou neznámou. Vážime si to. Tešíme sa na ďalšie milé stretnutia a v mene celého Domova sociálnych služieb pre deti a dospelých Galanta vám ďakujem. Zvlášť ďakujem spoločnosti LIDL za dlhoročnú podporu nášho zariadenia."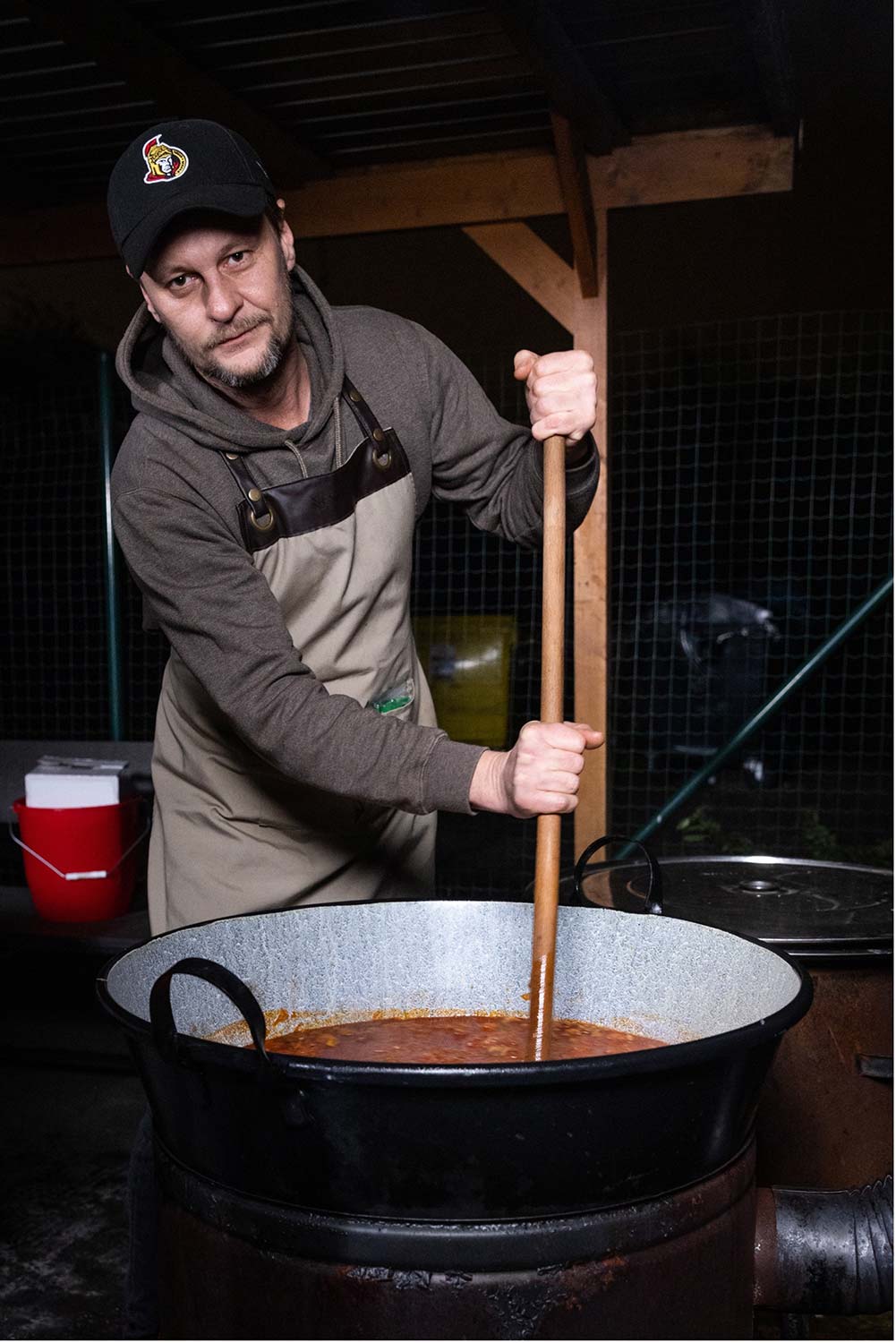 Obidve vydarené vianočné aktivity nám odkryli a pripomenuli to, na čom v živote naozaj záleží. Zvýraznili, že domov nie je pre každého samozrejmosťou, rovnako ako sústa teplého jedla k ústam a už vôbec nie zdravie. Nezabúdajme byť vďační a vľúdni k svojmu okoliu. Človek nikdy nevie, kedy bude potrebovať pomoc on sám.
V nasledovných linkoch nájdete záznamy zo spoločných aktivít Lidl s nocľahárňou Depaul Bratislava a Domovom sociálnych služieb pre deti a dospelých, Galanta:
Depaul, Bratislava – https://www.youtube.com/watch?v=ebAN7ih75wM
DSS, Galanta – https://www.youtube.com/watch?v=0Zn5EmTbjmE
Zdroj: TS