Speváčka Katka Knechtová je populárna aj u našich západných susedov. Obľúbená česká kapela Nebe ju oslovila do duetu s názvom "Planý poplach". K novinke vznikol atmosférický videoklip, ktorý sa nakrúcal na ľudoprázdnom letisku v Mošnove a v Leteckom múzeu v Kunoviciach. Vypočujte si nové česko-slovenské spojenie hudobníkov a pozrite si klip, v ktorom Katka spieva na palube vládneho špeciálu prezidenta Václava Havla z roku 1998!
Kapela Nebe je v Česku veľmi obľúbená. Nedávno vydala hit "Stella" v spolupráci s Přemkom Forejtom, ktorý trhal rekordy v prehrávaní na YouTube. Kapela teraz vypúšťa do sveta nové EP s ich doteraz najsilnejšími piesňami. Na EP nájdu fanúšikovia aj netradičný duet, ku ktorému si pozvali slovenskú stálicu Katarínu Knechtovú
"Keď mi Petr poslal pieseň, hneď som vedela, že do toho chcem ísť. Už dávno sa mi nestalo, že by som počula tak dobre zloženú pieseň, s takou symbiózou hudby a textu. Ďalšou vecou, ktorá ma prekvapila bola, ako spolu chlapci z kapely držia pri sebe, vedia, čo chcú a idú si za tým. Veľmi im držím palce," hovorí o spolupráci Katarína Knechtová.
K novinke "Planý poplach" vznikol aj zaujímavý videoklip. Jeho dej sa odohráva na prázdnom letisku v Mošnove a v Leteckom múzeu v Kunoviciach. Klip je plný osobitej tiesne z nezvyčajne opustených priestorov letiska a monumentálnych parkovísk veľkých dopravných lietadiel.
"Je to obraz doby a zároveň metafora našich životov aj spoločnosti ako celku," komentuje klip gitarista Nebe Štěpán Petrů.
Veľká časť scén sa nakrúcala v interiéri a na krídlach lietadla Naganského expresu. Ide o bývalý vládny špeciál prezidenta Václava Havla, ktorým priletela výprava zo zlatého olympijského Nagana v roku 1998. Keď sa lietadlo malo ako majetok armády zošrotovať, vedúci múzea v Kunoviciach Martin Hrabec, ho po všetkých byrokratických procesoch s partiou nadšencov postupne rozobral a previezol cez celú republiku. Po dvoch rokoch ho znova poskladal do pôvodnej podoby a dnes je exponátom v Leteckom múzeu v Kunoviciach.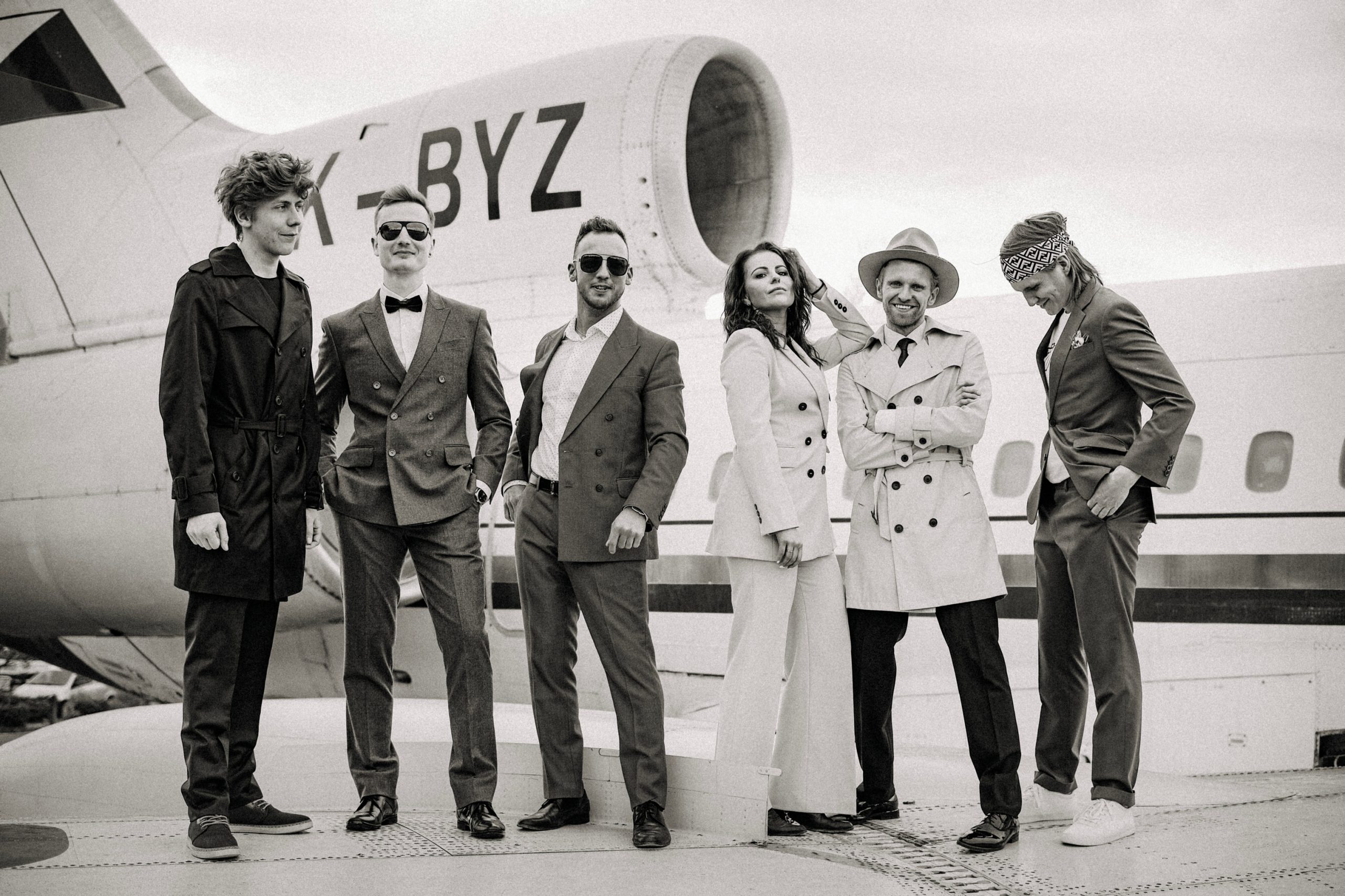 "V roku 1998 sme boli malí chlapci, ktorí prišpendlení k televíziám sledovali návrat hokejistov z olympiády. Akonáhle sa cesty Martina a naše stretli, okamžite sa nám prepojila symbolika tohto neuveriteľného príbehu s piesňou i osudom našej kapely. Bolo nám cťou tam stráviť čas. Na konci do toho lietadla nastupujeme a symbolicky odlietame niekam, snáď do lepších čias," konštatuje frontman kapely Petr Harazin.
So singlom a klipom kapela Nebe vypúšťa celé EP s názvom "Než v tom zůstaneme sami". Pre kapelu je to prvý hudobný počin od roku 2017, ktorý vznikol v novej zostave.
"Dospeli sme do bodu, kedy sme zistili, čo presne chceme my sami a to sa odráža v našej tvorbe. Nová doska je pre mňa predovšetkým talizman, v ktorom je skrytá absolútna sloboda umenia a slova. Nájdete na nej country, gospel, pop, odkaz na pandemické obdobie aj vyše päťminútovú baladu. Vo všetkých piesňach odkrývame kus svojho vnútra, všetko dobré i zlé, čím si naša partia prešla," dodáva Petr Harazin.
Česká indie-pop-rocková skupina Nebe vznikla v roku 2005 v Havířově. Tvorí ju frontman, spevák, textár, skladateľ a sprievodný gitarista Petr Harazin, sólový gitarista a skladateľ Štěpán Petrů, pianista Tomáš Kuluris, basgitarista a skladateľ Vlastimil Škoda a bubeník Adam Matýsek. V roku 2012 debutovala s albumom "Legosvět", za ktorú ju nominovali na cenu Český Slávik v kategórii Objav roka. V ďalších rokoch Nebe vydali ďalšie dva štúdiové albumy a dostavili sa úspechy v podobe cien Ochranného zväzu autorského. Teraz vydalo Nebe prvý minialbum pod vlastnou značkou Nebe Records.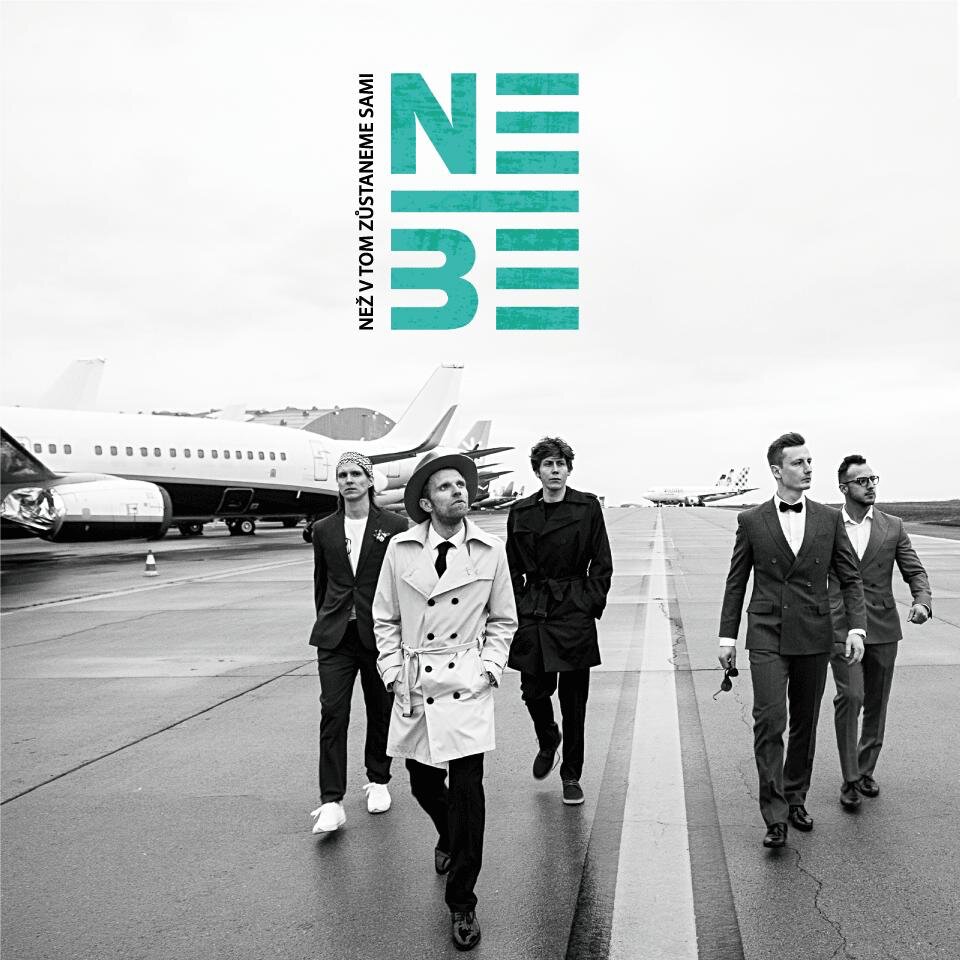 Zdroj: NK Factory