Katarína Knechtová bojuje za práva žien! Speváčku a skladateľku vybrali do celosvetovej kampane Spotify Equal, ktorá si kladie za cieľ zrovnoprávniť ženy v hudobnom priemysle. Katka Knechtová ako jediná žena reprezentuje Slovensko aj Česko a jej fotografia sa dokonca objavila v New Yorku na ikonickom námestí Times Square!
Katarína Knechtová má na konte ďalší úspech! Spomedzi všetkých československých umelcov ju vybrali do celosvetovej kampane Spotify Equal.
"Táto kampaň je postavená na zrovnoprávnení a podpore žien v hudobnom priemysle. Veľmi ma to prekvapilo, potešilo a som veľmi rada, že to môžem byť spomedzi toľkých umelkýň práve ja," teší saKatka Knechtová.
V rámci česko-slovenského playlistu Spotify Equal je Katka na titulnej fotografii a jej pieseň Verím zaradili do medzinárodných playlistov. Úžasnou poctou je aj fotografia slovenskej speváčky na Times Square v New Yorku!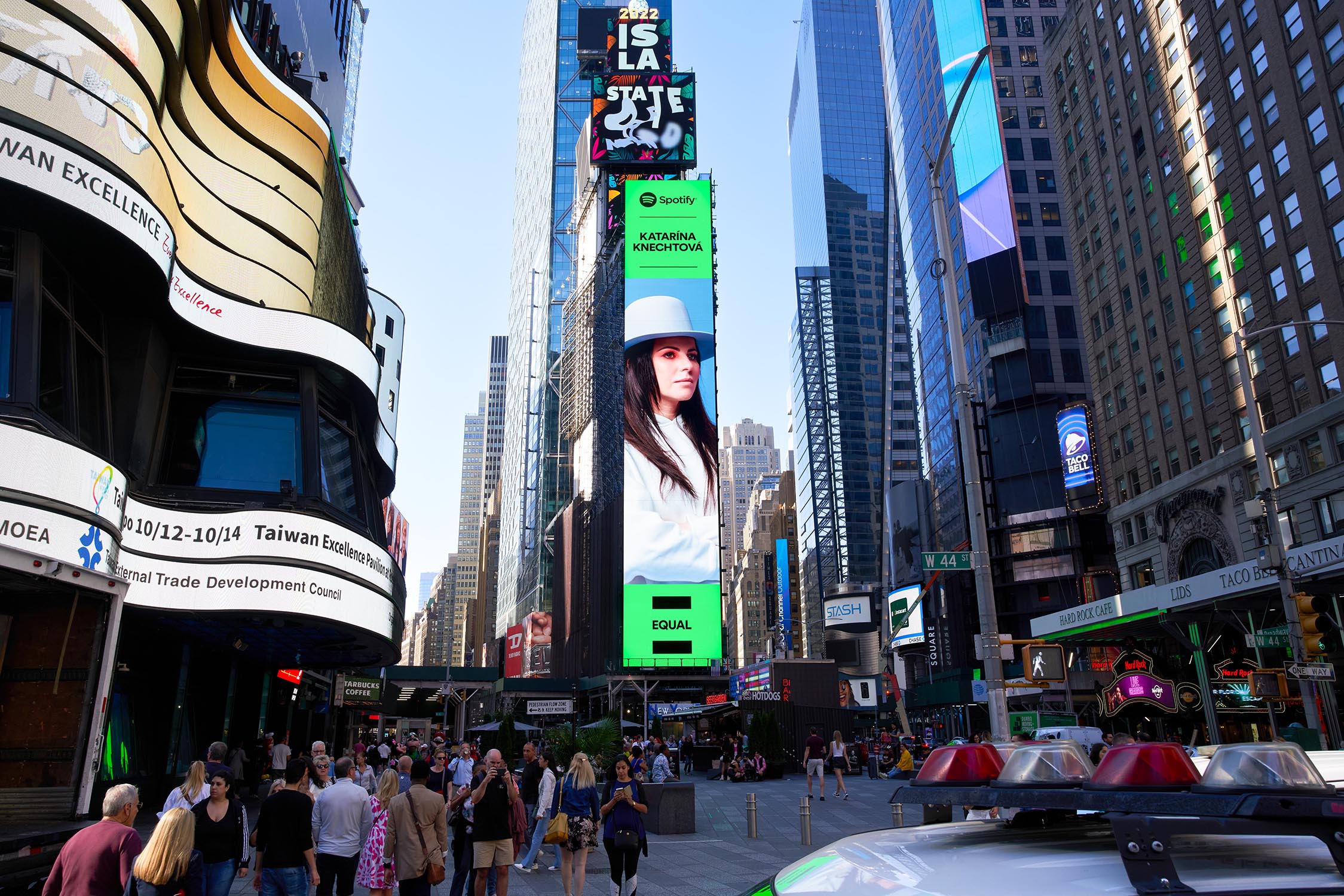 "Som neskutočne hrdá, je to radosť a prestížna záležitosť. Som veľmi rada, že môžem chvíľu "visieť" na takomto ikonickom mieste. Veď povedzme si úprimne, koľkým ľuďom sa to za život podarí? V konečnom dôsledku to pre moju kariéru samozrejme nebude znamenať nič veľké, ale je to také povzbudenie do ďalšej práce. A takisto dôkaz, že s mojou manažérkou robíme veci dobre," neskrýva radosť Katka.
Ani v 21. storočí nemajú ženy rovnaké príležitosti ako muži. A v slobodnom svete, akou je hudba, je ich v porovnaní s mužmi stále veľmi málo.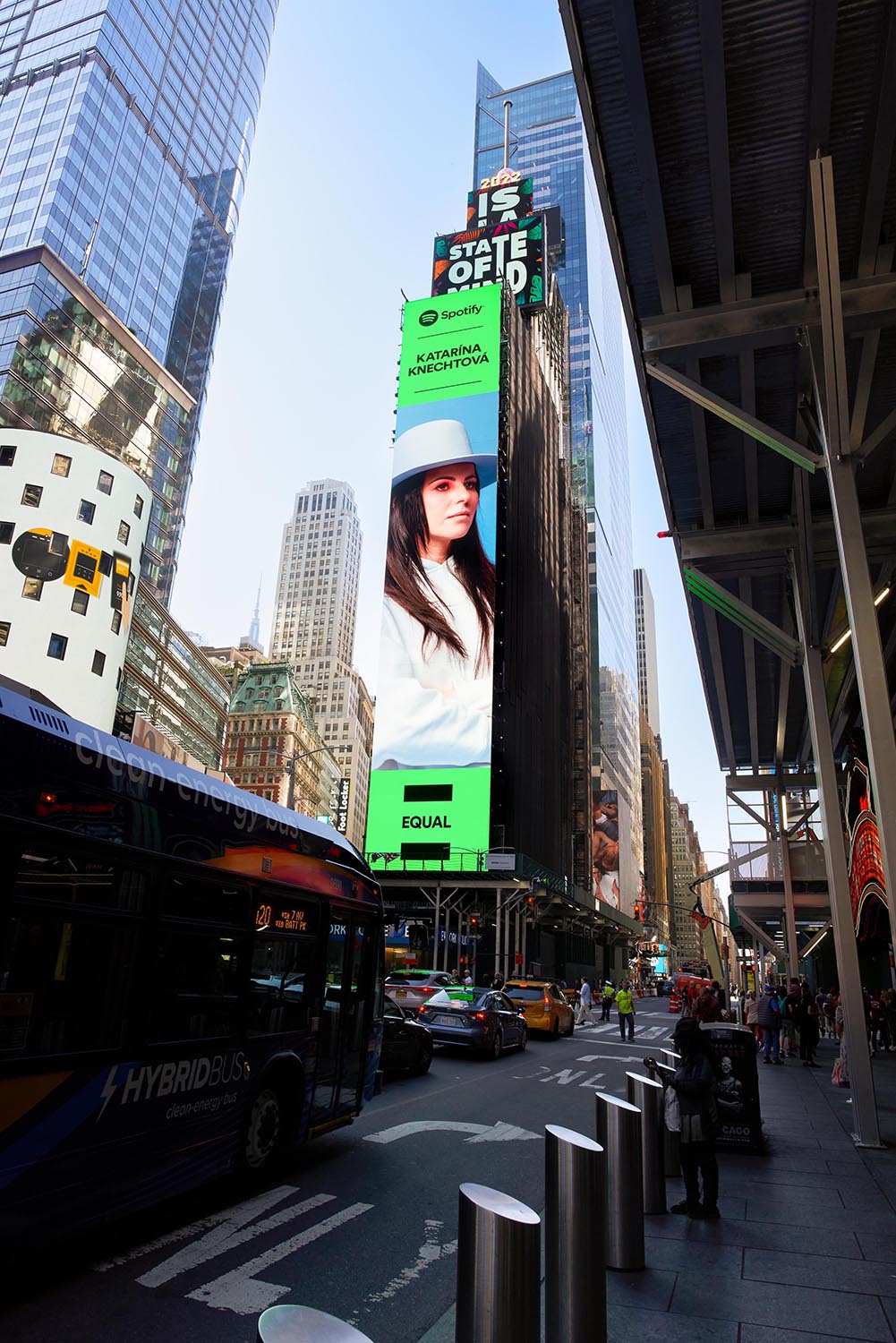 "Musíme byť k sebe úprimní, stále je to tak, že my ženy ťaháme za kratší koniec. Je to vidieť napríklad na festivalových line-upoch, kde je zastúpenie žien vo veľkom nepomere. Mnohokrát som jediná ženská interpretka aj v rámci dvojdňových festivalov. Bolo by som rada, keby sa to zmenilo," konštatuje sympatická umelkyňa.
Jedna z našich najúspešnejších speváčok predstavila v lete novinku Verím, v ktorej zhrnula svoje pocity a sklamania za posledné mesiace. Hudbu zložila sama speváčka a text napísal Vlado Krausz Pieseň patrí medzi najhranejšie slovenské skladby v rádiách.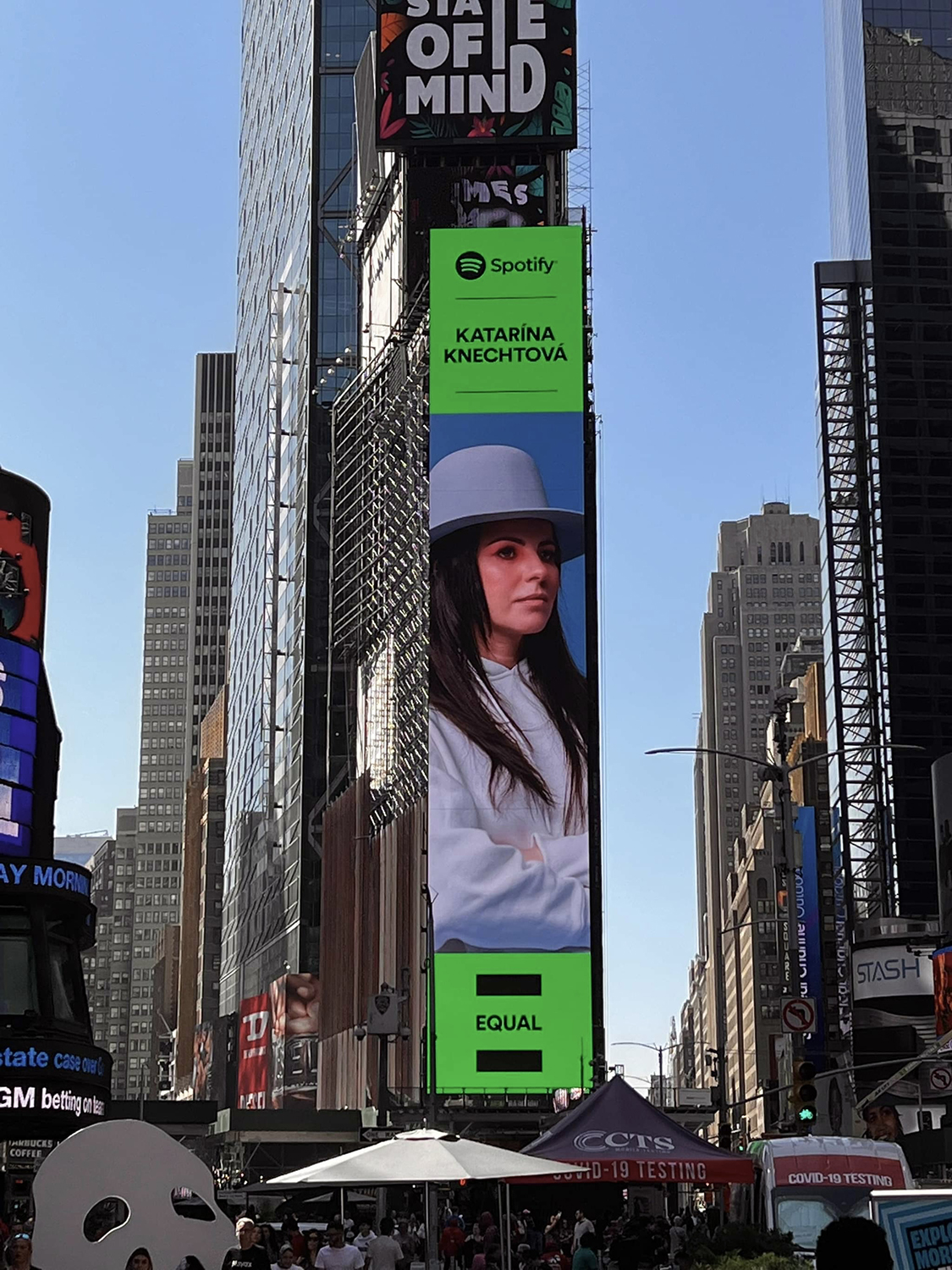 "Veľmi sa z toho teším, že sa skladbe darilo a darí. Po minuloročnom úspechu Rezonancie som nadviazala takto úspešne aj so skladbou Verím. Ale nemienim zaspať na vavrínoch a pracujem ďalej. Máme za sebou úspešné a náročné leto, veľmi veľa koncertov, tento rok to bolo prevažne v Českej republike. 1. októbra šnúru po vonkajších akciách spolu s kapelou ukončíme. Následne sa chystám do štúdia, kde budem pracovať na nových skladbách, k singlu plánujem aj videoklip," uzatvára Katka Knechtová.
Ostatný album Katky Knechtovej sa volá SVETY a je k dispozícii na všetkých digitálnych platformách. Všetky informácie o Kataríne Knechtovej nájdete na www.katarinaknechtova.com a na https://www.facebook.com/katarinaknechtovaofficial?fref=ts
Lyric klip Verím si môžete pozrieť tu: https://www.youtube.com/watch?v=YlmsNL12kE0
Zdroj: NK Factory
Foto: archív Kataríny Knechtovej