Po úspešnom hite Anjel prichádza pôvabná tmavovláska Karmen Pál-Baláž s novým singlom Nádej, ku ktorému pridáva krásny videoklip nakrútený v kaštieli v Ivanke pri Dunaji. Na hudbe sa podieľala aj Celeste Buckingham.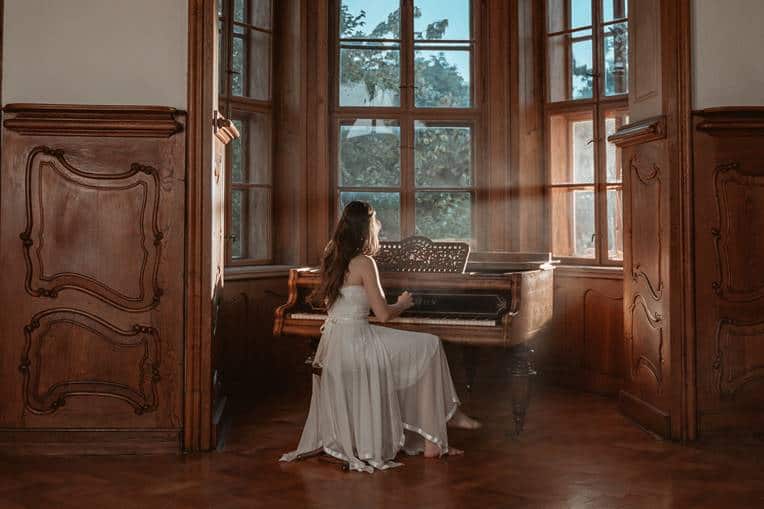 Po januárovom debutovom singli Anjel, ktorý pre Karmen zložil a producentsky na neho dohliadal Adam Ďurica, speváčka predstavuje sviežu novinku, v ktorej spieva o svojom sne stať sa úspešnou speváčkou, ktorý sa jej pomaly, ale isto plní. O hudbu sa tentokrát postarali Celeste Buckingham v spolupráci s chalanmi z Littlebeat studio Martinom "Maxom" Šrámekom a Matejom Miklošom, ktorí sú zároveň aj producentmi skladby. Autorom textu je mladý raper Ľubomír Glasa, ktorý vystupuje pod pseudonymom Akalaky.
"V pesničke spievam o tom, že ak chceme a veríme svojim snom, môžu sa stať skutočnosťou. Samozrejme treba si ísť za tým, samo to len tak nepríde. Aj keď sa to niekedy zdá byť nesplniteľné a nereálne, netreba sa vzdávať!" interpretuje Karmen text svojej novej piesne.
Videoklip k pesničke má na svedomí Marko Procházka so svojím tímom, ktorí len nedávno robil aj klip Láva pre Peter Bič Project. Nakrúcalo sa na dvoch lokáciách na bratislavskej Malej scéne a v krásnom romantickom kaštieli v Ivanke pri Dunaji. Najkrajšie scény vznikli, keď Karmen sedela pri piane v krásnych bielych šatách.
Momentálne sa Karmen venuje najmä koncertovaniu na rôznych festivaloch a mestských akciách. Zamestnávajú ju však aj skúšky v štúdiu a údajne sa môžeme tešiť aj na nové projekty, ktoré však Karmen zatiaľ nechcela špecifikovať. Rozhovorila sa iba o ďalšej spolupráci s Adamom Ďuricom, ktorý len nedávno zverejnil hostí na svojich jesenných akustických koncertoch. Karmen, ktorá sa z pochopiteľných dôvodov ocitla medzi nimi, neskrývala svoje nadšenie: "Som strašne rada, že Adam nedávno zverejnil hostí a že je to už oficiálne vonku. Nevedela som sa totiž dočkať, kým budem môcť túto skvelú novinu zdieľať so svojimi fanúšikmi. Vďaka Adamovi mám krásne zážitky z jarnej časti koncertnej šnúry, kde som tiež bola hosťom. Každý jeden koncert bol niečím jedinečný a veľmi som si ich užila a viem, že ani na jeseň to nebude inak."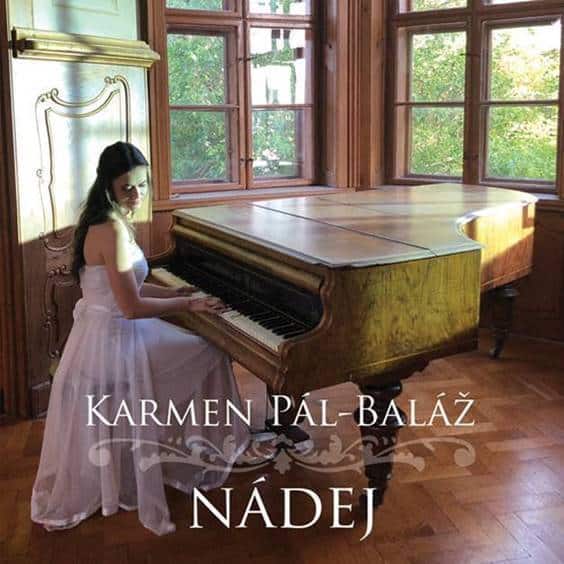 Okrem Karmen na Adamových koncertoch vystúpia aj Peter Bič, Viktória a Ferko Jano z Peter Bič Project a v Bratislave aj Marián Čekovský. Vstupenky sú v predaji v sieti Predpredaj.sk
Adam Ďurica a hostia – akustické koncerty /JESEŇ:
24. 10. Brno – Radost Concert Hall
25. 10. Senica – MsKS
26. 10. Žiar nad Hronom – Hlavná sála MsKC
27. 10. Košice – Kino Slovan – Historická radnica
28. 10. Poprad – Dom kultúry
29. 10. Rožňava – Mestské divadlo Actores
30. 10. Vranov nad Topľou – MsDK
6. 11. Bratislava – Ateliér Babylon
https://www.facebook.com/karmenpalbalazofficial/
https://www.instagram.com/karmen.palbalaz/
https://www.youtube.com/channel/UCaKge-ZI9AUYozA-6XC60ZQ
Zdroj: Universal Music s.r.o.
Foto: Laura Sakáčova