Karin Ann posiela do letných playlistov dynamickú singlovú novinku. Nová skladba you make me miserable prináša punkové rytmy, chytľavú melódiu a popové vplyvy z 80. rokov. Song o rodiacej sa láske, ktorá čelí uvedomeniu, že vzťah nie je tým, čím sa zdal byť, sprevádza videoklip postrihaný z autentických záberov zo spoločných koncertov Karin Ann s Imagine Dragons, Yungbludom a My Chemical Romance. Úspešnú mladú slovenskú speváčku čaká už o pár dní ďalšia nová séria koncertných vystúpení – tentokrát s americkou umelkyňou LP na Slovensku a v Rakúsku.
"Bol v tom jeden chlapec…" opisuje Karin Ann vznik novej skladby you make me miserable. "Celkom sa mi páčil, skvelo sme si rozumeli a zdalo sa, že to cíti rovnako ako ja. Po pár mesiacoch som zistila, že mal priateľku, tak som sa rozhodla o celej veci napísať zábavnú pieseň. Nie je v tom hlboké posolstvo, myslím, že je to situácia, s akou sa môže stotožniť alebo stretnúť veľa ľudí," dopĺňa speváčka. Pod novinkou je spoločne s Karin opäť podpísaný Matt Schwartz, producent Yungbluda, britského speváka, ktorý si Karin Ann vybral ako predskokanku svojho nedávneho pražského koncertu.
Okrem Yungbluda Karin začiatkom leta vystúpila tiež ako support na troch koncertoch Imagine Dragons v Česku a Lotyšsku a na poľskom koncerte legendárnej rockovej formácie My Chemical Romance. Zábery z pódií i z backstagov a nezabudnuteľné okamihy zo spomínaných júnových koncertov sa stali materiálom pre autentický videoklip k novej skladbe you make me miserable. "Tentokrát som nechcela vytvárať videopríbeh. Chcela som zozbierať optimistické a zábavné zábery z koncertov a zo zákulisia, ktoré by mali rovnakú energiu ako pesnička," vysvetľuje Karin Ann. "Som vďačná za podporu, ktorú dostávam od ľudí okolo mňa, preto toto video je tiež o nich," dodáva. Videoklip svojím spracovaním a atmosférou vzdáva hold estetike klasických VHS videokaziet, vrátane typického zoomovania alebo nakrúcania "priamo z ruky". "Priznám sa, že milujem klasické VHS-ky a videá z videokamery. Navyše vďaka tomuto formátu išlo všetko super rýchlo a bola to veľká zábava!" spomína.
Slovenská koncertná premiéra a vystúpenia po boku LP
Zatiaľ čo Karin veľké júnové vystúpenia symbolicky uzatvára a dokumentuje v novom videoklipe, zároveň už oznamuje ďalšie koncertné novinky. V utorok 12. júla sa predstaví vo svojej slovenskej koncertnej premiére v NTC aréne – najnovšie totiž zaujala americkú speváčku LP, ktorá si Karin Ann vybrala ako predskokanku na svoj koncert v Bratislave. O deň neskôr, 13. júla sa Karin predstaví ako hosť LP na koncerte vo Viedni. LP, ktorá si slovenskú speváčku Karin Ann prizvala na svoje blížiace sa koncerty, preslávil v našom éteri najmä hit Lost On You. V auguste sa Karin Ann predstaví v line-upe festivalu Grape a v septembri ju čaká mníchovský festival Superbloom.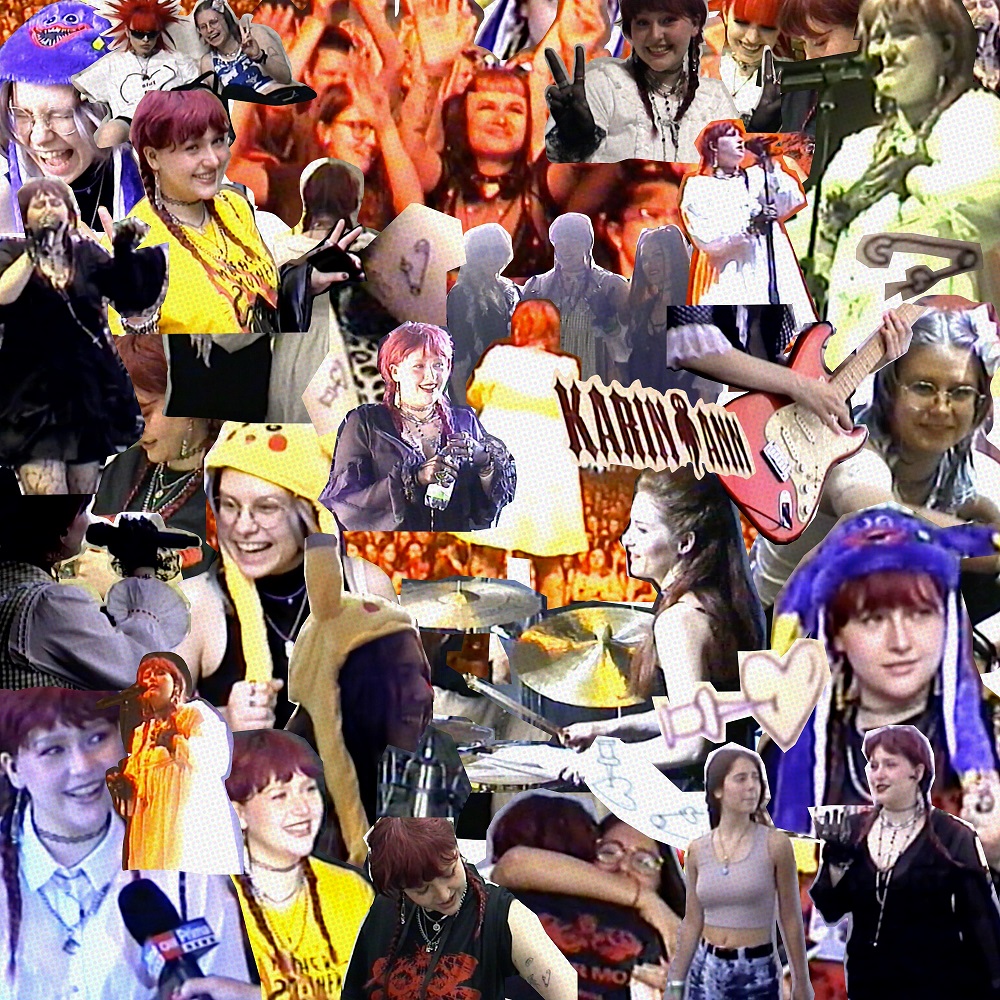 Zdroj: TS