Po úspešnom februárovom singli babyboy, ktorý si získal výraznú pozornosť verejnosti i médií a ktorého videoklip zvíťazil v nemeckých Munich Music Video Awards, vydáva Karin Ann nový singel sociopathic. Novinka je featuringom s aktuálne ostro sledovaným britským talentom Macca Wilesom.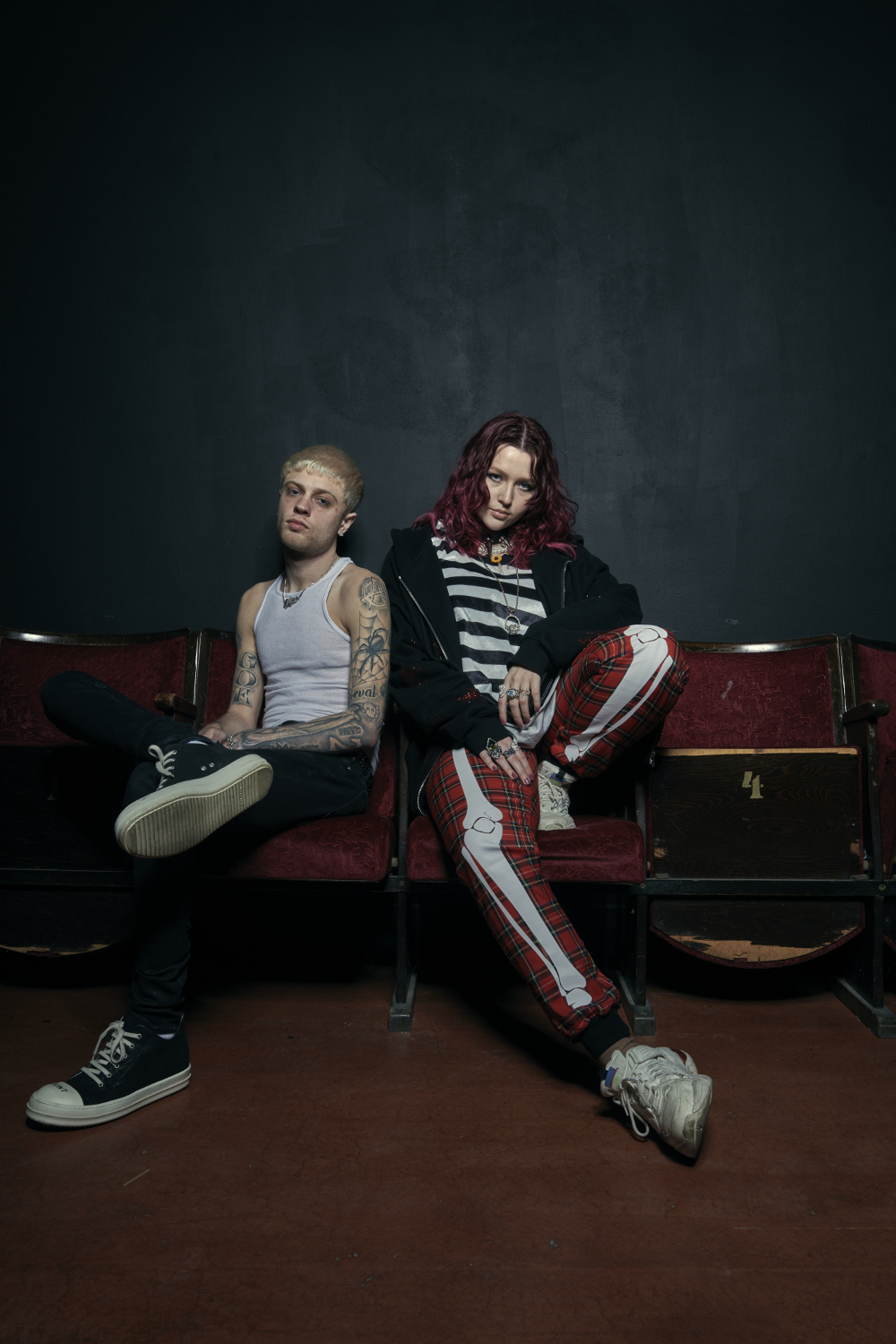 Sociopathic je vydarenou hudobnou fúziou – na jednej strane je tu Karin Ann a jej dark pop, ktorý si poslucháča podmaní svojou signifikantnou temnou atmosférou a na druhej strane Macca Wiles so svojimi chytľavými trapovými beatmi, ktoré v skladbe zaujmú hneď od prvej sekundy.
V spoločnom posolstve títo dvaja umelci hovoria o toxických vzťahoch a prostredníctvom hudby ponúkajú oporu a útechu svojej generácii. "Sociopathic je o vzťahoch. Je o tom, čo sa môže stať, keď sa vzťah nevyvinie dobre a prinesie obom partnerom bolesť a emocionálnu traumu," vysvetľuje Karin odkaz skrytý v texte svojej novinky. "Vždy som chcel hovoriť príbehy. Keď človek spieva, môže odovzdať tak veľa emócií… V mojich piesňach často otváram témy, o ktorých sa ľudia väčšinou boja hovoriť zo strachu, že by ukázali svoju emočnú stránku," dodáva Macca, aktuálny britský objav, ktorý zbiera pozitívne recenzie uznávaných médií ako legendárny britský hudobný portál NME, britský hudobný magazín zameraný na rockovú a undergroundovú hudbu Rock Sound či americký hudobný portál Earmilk. Okrem toho bol len pred pár týždňami ocenený ako víťaz kategórie Zahraničný objav roka 2020 v Hudobných cenách českého Rádia Evropa 2.
Pod produkciou skladby sociopathic je podpísaný britský producent Matt Schwartz (Yungblud, Massive Attack, Halsey). Videoklip k singlu vznikol v apríli v Bratislave a Macca kvôli nakrúcaniu priletel za Karin Ann na Slovensko z Veľkej Británie. Réžie klipu sa ujal skúsený slovenský filmár Michal Kunes Kováč, ktorý s Karin spolupracuje pravidelne. O vydarenú prácu s kamerou sa postaral Miloslav Pecháček. Na postprodukcii (konkrétne na color gradingu) klipu sociopathic pracoval uznávaný odborník medzi color gradistami Pavel Marko z renomovanej spoločnosti UPP, ktorá má na konte spolupráce na vizuálnej stránke mnohých svetových filmov a úspešných TV seriálov, okrem iného Blade Runner 2049, Wonder Woman, Wolverine, 2012, Perfume: The Story of a Murderer, Genius: Einstein, Outlander a mnohé ďalšie… (https://www.upp.cz/reference-list).
Po minuloročnom vstupe na scénu si Karin Ann neustálymi singlovými releasmi razí cestu v hudobnom svete doma na Slovensku aj v zahraničí. Jej alternatívna popová tvorba je charakteristická spojením konfrontačnosti a zraniteľnosti. Vo svojich textoch otvára široké spektrum tém vrátane rovnosti pohlaví a celkovo rovnoprávnosti v spoločnosti ako takej ('babyboy'), životnej a vzťahovej toxicity ('3AM') či duševného zdravia ('i yearn for agony'). Jej štýl a hudba sa stretli s pozitívnym prijatím mienkotvorných médií ako The New York Times, MTV, Wonderland, Bild a 1883.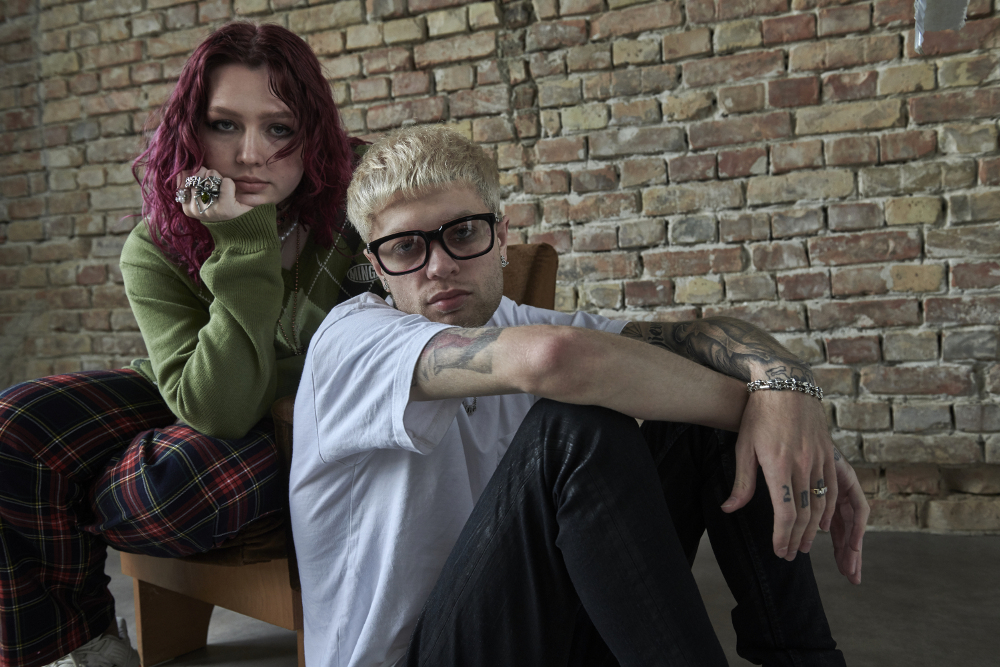 Singel sociopathic je zároveň predzvesťou Karininho debutového EP, ktoré vyjde už v máji. EP bude obsahovať 7 skladieb, všetky v angličtine. Karin sa v týchto dňoch zároveň pripravuje na vypredané turné s poľskou hviezdou Sanah, ktoré dostala pozvanie absolvovať ako predskokanka a ktoré sa začína už 20. mája.
"Karin Ann je na ceste ovládnuť rádiový éter, rezonujúc s fanúšikmi vďaka svojej tajomnej schopnosti hovoriť o reálnych témach" – 1883*
Zdroj: http://1883magazine.com/karin-ann-i-yearn-for-agony-video-premiere/
KARIN ANN ON SOCIALS
WEBSITE | INSTAGRAM | YOUTUBE
MACCA WILES ON SOCIALS
INSTAGRAM | YOUTUBE | TWITTER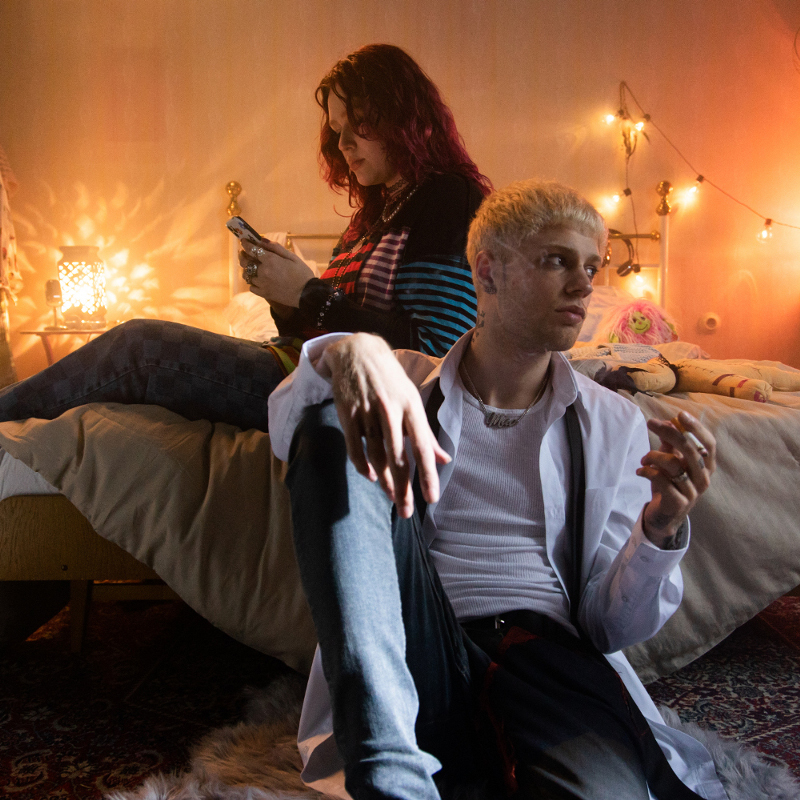 Zdroj: TS