Slovenská speváčka Karin Ann vydala len pred pár dňami, 30. júla svoj najnovší singel in company. Novinka vzápätí upútala pozornosť editorov playlistov svetového hudobného giganta Spotify. Výsledkom je Karinina tvár na digitálnom billboarde priamo na newyorskom námestí Times Square. Prestížne umiestnenie na obrazovke Spotify na jednom z najrušnejších námestí sveta Karin získala historicky ako prvá slovenská umelkyňa. Zo susednej Českej republiky sa to v minulosti podarilo iba dvom speváčkam – Ewe Farnej a Lenny.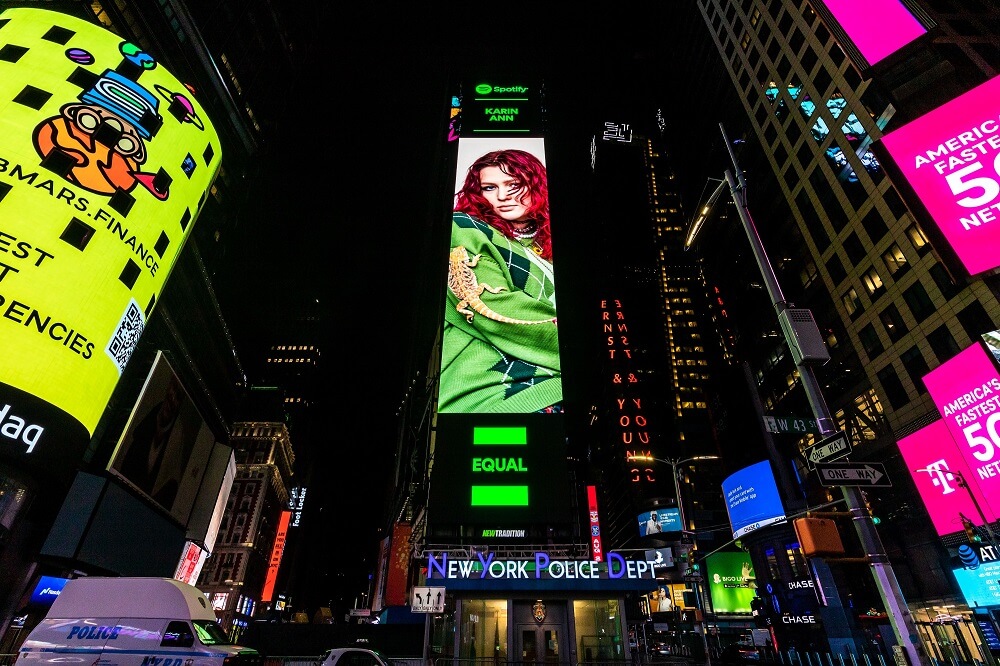 kvelá správa z New Yorku zastihla Karin priamo uprostred nakrúcania nového videoklipu k jej ďalšiemu pripravovanému singlu. Ako odkázala v reakcii na svoj najnovší medzinárodný úspech, úprimne si ho váži a oceňuje, že dôležité posolstvá jej skladieb sa vďaka tomu rozšíria k ešte väčšiemu publiku. "Veľmi sa z toho teším, som rada, že moja hudba sa tak môže dostať k ďalším ľuďom, ktorým môže pomôcť, ak sa stotožnia s tým, o čom spievam. V posledných mesiacoch sa toho udialo veľmi veľa a ja som vďačná za všetko ľuďom, ktorí ma podporujú – ich feedback je pre mňa pozitívnou motiváciou do nových projektov, ktoré práve pripravujem."
Okrem miesta v svetovom playliste Spotify EQUAL GLOBAL sa Karin vďaka svojmu singlu in company stala i umelkyňou mesiaca a tvárou (cover girl) playlistu Spotify EQUAL CZ&SK pre august 2021.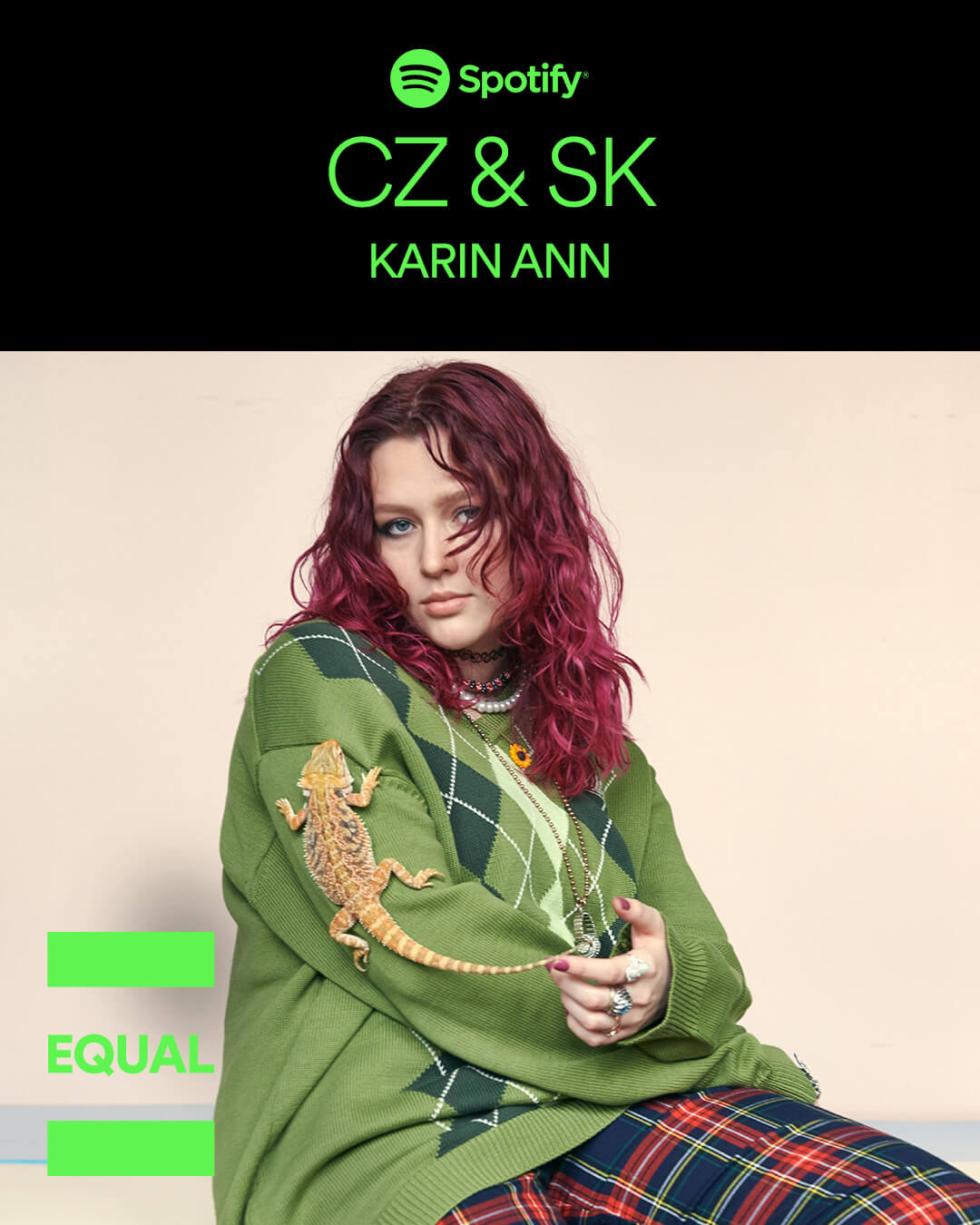 Aktuálny singel a videoklip in company, ktorý zaujal hudobných editorov spoločnosti Spotify, je prvou ochutnávkou z druhého EP, na ktorom Karin Ann momentálne pracuje a ktoré plánuje vydať začiatkom budúceho roka. ´in company´je skladba o tom, "aký osamelý a uväznený sa človek môže cítiť vo svojej vlastnej hlave, nehľadiac na to, či je sám alebo v miestnosti plnej ľudí." Autorkou piesne je Karin Ann, o hudobnú produkciu sa postaral Tomi Popovič a mixáž mal na starosti americký zvukový inžinier a viacnásobný držiteľ ocenenia Grammy Tony Maserati (Beyonce, Lady Gaga, The Black Eyed Peas) /www.tonymaserati.com/. Videoklip in company vzdáva hold veľkým maliarskym majstrom a ich klasickým i moderným dielam, ktoré ožívajú priamo pred očami diváka. Videoklip režírovala Karin Ann spoločne s filmárom Michalom Kunesom Kováčom.
Karin Ann je 19 – ročná slovenská umelkyňa, ktorej hudba je charakteristická spoločensky vysoko-aktuálnymi a často tabuizovanými témami. Svojou hudobnou tvorbou a odvahou otvárať dôležité témy zaujala mienkotvorné médiá ako The New York Times, MTV, Noctis, Bild, Wonderland či 1883, ktoré ju označujú za "vychádzajúcu slovenskú pop star Generácie Z". Prvý rok na hudobnej scéne symbolicky uzavrela v máji 2021 vydaním debutového EP 'lonely together'. Vzápätí absolvovala úspešné dvojmesačné turné s poľskou hviezdou Sanah, počas ktorého sa stretla s vrelým prijatím publika. Počas spomínaného turné vyvolala rozruch v celom Poľsku, keď v tamojšej striktne konzervatívnej národnej televízii TVP2 v priamom prenose verejne podporila LGBT+ komunitu odetá do dúhovej vlajky. Následne sa 24. júla stala súčasťou programu slovenského podujatia Pride 2021 a najnovšie vystúpila tiež naživo 14. augusta na podujatí Pride 2021 v poľskom Krakowe.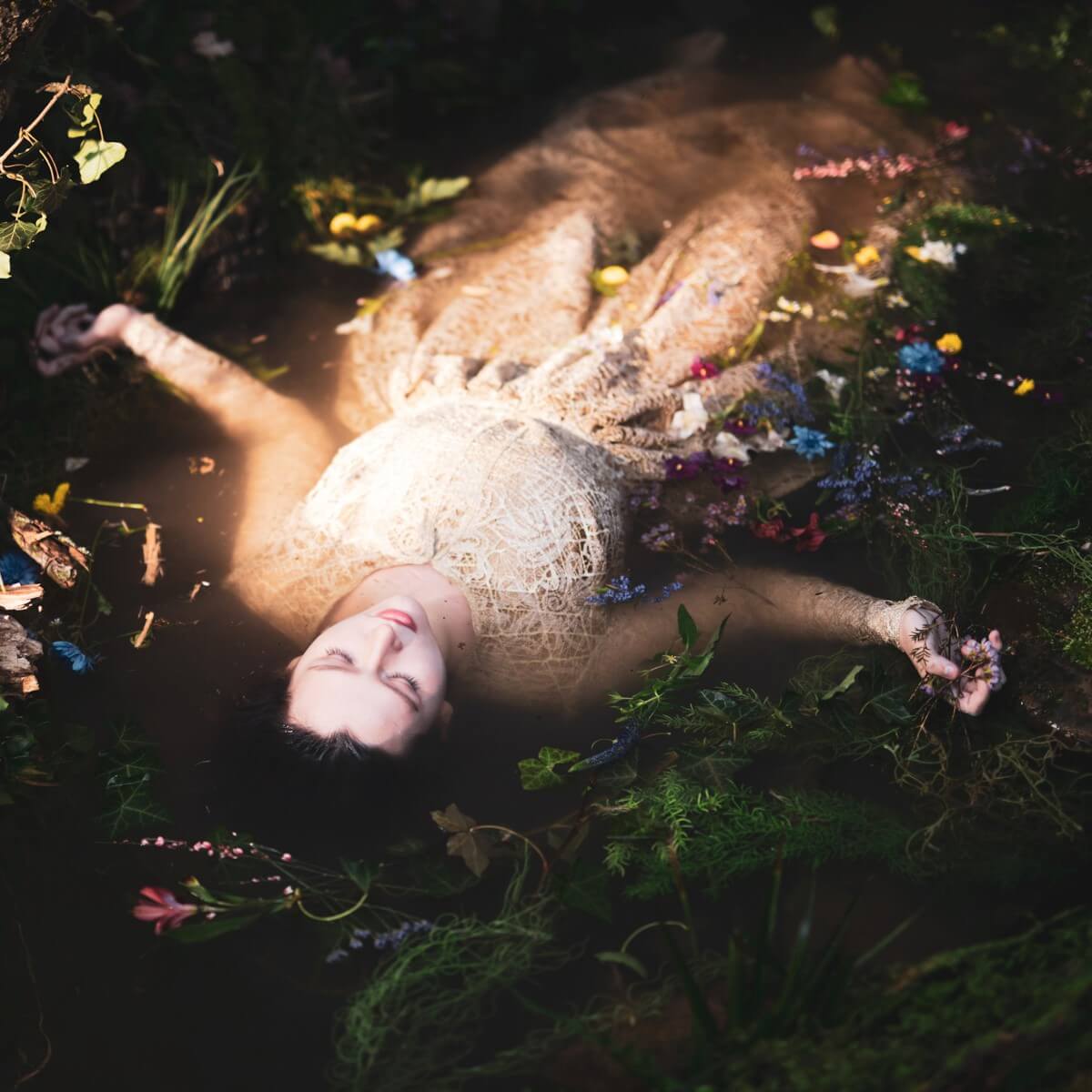 Zdroj: TS