Cieľom nového filmového projektu Jonáša Karáska Choroba je upriamiť pozornosť ľudí na novú pandémiu, ktorá sa ticho rozmáha na celom svete. Ide o obezitu, ktorej diagnostické číslo je E66. Ochorenie, ktoré sa dotýka značnej časti svetovej populácie.
"Čísla neklamú. Množstvo ľudí trpiacich obezitou radikálne stúpa, a to nielen kdesi v USA, kde sa nám to zdá ďaleko, ale čoraz viac aj u nás doma, na Slovensku," povedal režisér Jonáš Karásek, "Práve preto, keď som bol oslovený s ideou upozorniť na tento globálny problém filmom – vyjadrovacím prostriedkom, ktorý je mi najbližší – tak som neváhal a išiel som do toho."
Zoznámte sa s pár faktami o obezite:
obezita je ochorenie, ktoré má vlastné diagnostické číslo E66
na svete žije 1,1 miliardy ľudí s nadváhou a s obezitou
na Slovensku obezitou trpí každý 4. dospelý
obezita je ochorenie charakterizované zvýšenou akumuláciou tuku
ochorenie je zodpovedné za polovicu srdcovo-cievnych ochorení a takmer 50 % rôznych druhov rakoviny
v porovnaní s človekom so zdravou hmotnosťou má pacient s obezitou predpoklad na vývoj ďalších 236 chorôb
Snímka Choroba mala svoju exkluzívnu premiéru spojenú s diskusiou s režisérom Jonášom Karáskom a lekárom, špecialistom na vnútorné lekárstvo MUDr. Slavomírom Šuchom, na Medzinárodnom filmovom festivale Cinematik 15. septembra a hneď potom sa stala prístupnou online a zadarmo pre celosvetové publikum.
Pozrite si film Choroba tu: https://choroba.online/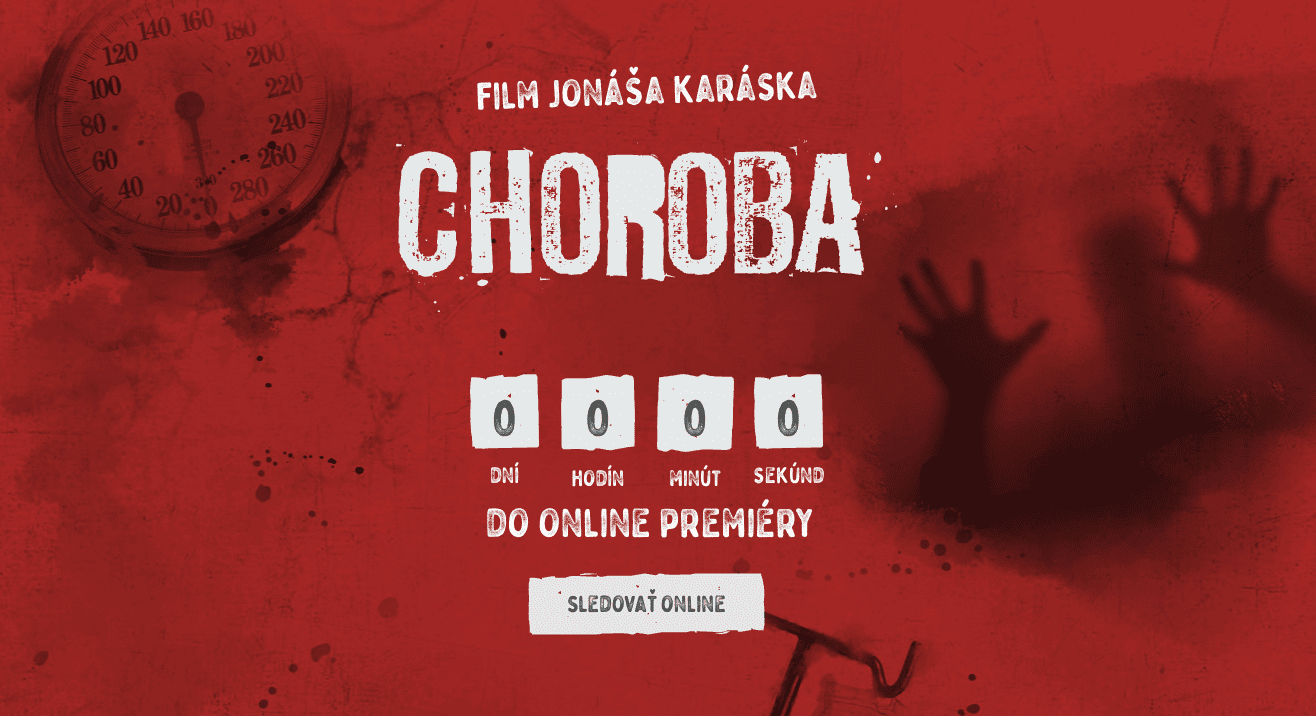 "Čísla a fakty o obezite sú naozaj znepokojivé a verím, že aj mojím malým projektom prispejem k tomu, aby sa veci začali meniť. Aby si ľudia uvedomili, že obezita je choroba, že nám v tomto zmysle hrozí celosvetová pandémia. Pri castingoch som navyše spoznal príbehy mnohých ľudí, ktorí s týmto ochorením žijú. A nejde iba o to, že majú zdravotné problémy, i keď tie sú veľmi vážne. Sú ale aj vyčlenení zo spoločnosti. Či už sa vyčleňujú sami, lebo sa hanbia, alebo sa jednoducho nevedia zaradiť. Na casting nám napríklad prišli matky, ktoré nemôžu so svojimi deťmi cestovať, pretože sa nezmestia do sedadiel v lietadle či deti, ktoré nemajú kamarátov, pretože s nimi nezvládajú behať alebo sú objektom poznámok a posmeškov. Sú to ťaživé príbehy, ktoré, verím, inšpirujú ľudí, ktorých sa to týka, k tomu, aby išli za svojím obvodným lekárom a chorobu menom obezita začali reálne liečiť. Pod dohľadom a efektívne," povedal Karásek.
Zásadným problémom je, že väčšina ľudí si neuvedomuje, že obezita je choroba, a tak im často ani nenapadne ísť ju konzultovať s lekárom. "Nie je problém, že by ľudia nevedeli schudnúť. Problém nastáva s dlhodobým udržaním zníženej hmotnosti. Len 2 % ľudí si udržia dosiahnutú zníženú hmotnosť aj po roku od schudnutia. Ambulancia lekára je to správne miesto, kde pacienti s obezitou dostávajú nielen porozumenie, odbornú radu a účinnú liečbu, ale aj záruku dlhodobej starostlivosti," povedal MUDr. Slavomír Šuch, špecialista na vnútorné lekárstvo.
Viac informácií, možnosť výpočtu vášho BMI a vyhľadania odborníkov vo vašom okolí nájdete na www.odvaztesa.sk.
Zdroj: TS