Kapela Už jsme doma i divadlo Buchty a Loutky mají za sebou v této nelehké době, kdy se nemohou konat s živým publikem koncerty ani divadelní představení, již několik vystoupení, kterými bavili prostřednictvím přímých přenosů na internetu své fanoušky z celého světa. Nyní společně v neděli 2. května od 17 hodin odehrají a odvysílají speciální přímý přenos multimediální show Pět ran do čepice aneb Písně Krysáků, kterou ocení nejen děti, ale i dospělí. Vychází z hudebních motivů oblíbeného večerníčku Krysáci, ke kterému složil hudbu Miroslav Wanek a písničky nahrála kapela Už jsme doma.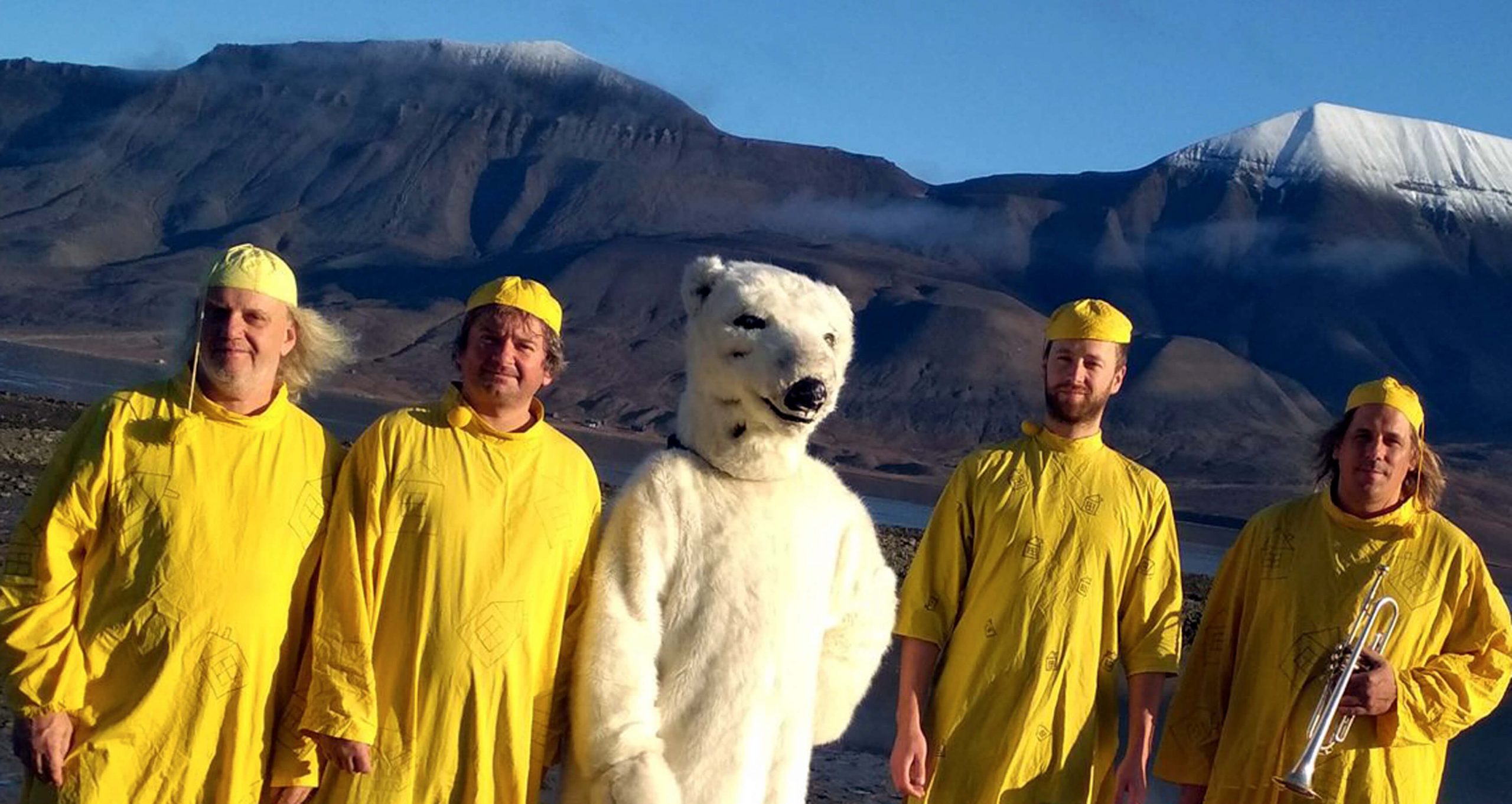 Frontman UJD Miroslav Wanek se v roce 2008 podílel na vzniku oblíbeného českého večerníčku Krysáci. U první řady seriálu byl spoluautorem scénářů (autory námětů byli Cyril Podolský a Martin Šinkovský), do obou řad napsal scénickou hudbu, ale také písničky a jejich texty. Protože cílem bylo, aby oproti běžným zvykům byla hudba k večerníčku nahrána živými nástroji, nahrála ji skupina Už jsme doma. Důležitou úlohu ale v písničkách hraje akordeon a proto byl už tehdy přizván akordeonista skupiny První Hoře Michal Mihok, ale i mnoho dalších hostů.
Ve druhé řadě večerníčku měla každá hlavní vedlejší postava svou píseň s textem, ale vzhledem k rozsahu každého dílu – 8 minut – byly tyto písně často jen několikavteřinové. Po několika letech Wanek vzal tyto minimotivy a napsal 13 plnohodnotných písní, čímž vznikl přibližně hodinový materiál. Protože se ale písně týkaly mnoha různých postav, bylo nutné je svázat nějakým příběhem. Už jsme doma si pro tento koncert pořídila kostýmy a mnoho rekvizit, a tak měl původní program poměrně hodně divadelních prvků.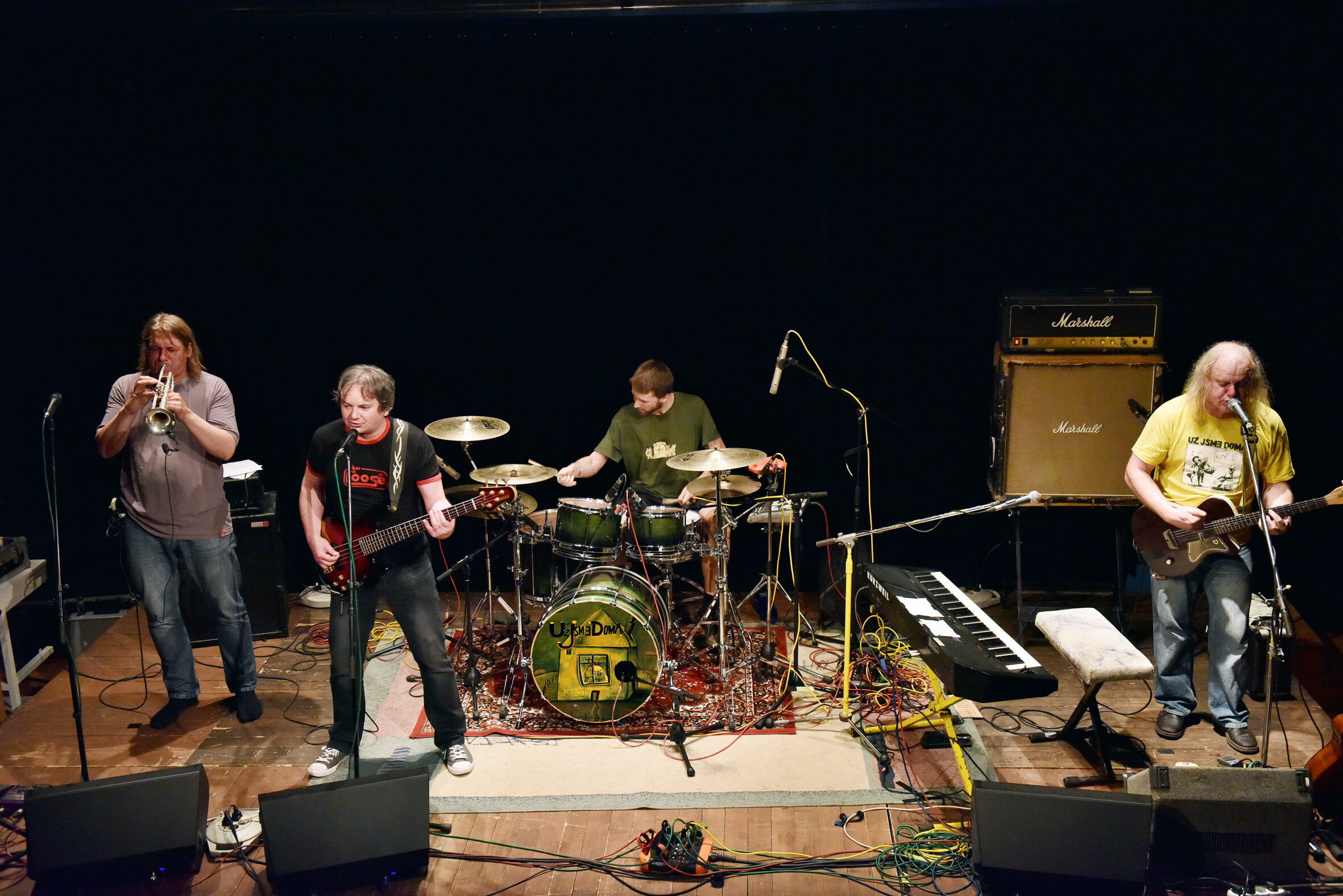 "Objevili se loutkáři z divadla Buchty a Loutky a většinu těchto divadelních prvků převzali a velmi nápaditě rozšířili, takže původní koncert se stal jakýmsi multimediálním představením, kde sice stále hlavní roli hrají písničky, ale během nich se na pódiu objevují loutky, stínohra, promítání fotek, videí a dokonce živý přenos z pódia, neboť herci mají na hlavách připevněné kamery a diváci tak mohou sledovat některé momenty v detailu," vysvětluje autor hudby Krysáků Miroslav Wanek.
"Dlouhou dobu chyběl zvukový záznam těchto písní, aby si je děti mohly pouštět i doma. To se nám povedlo v roce 2019, kdy jsme nahráli a vydali CD Pět ran do čepice. Bohužel jeho vydání provázely nepříznivé okolnosti," vzpomíná Wanek, který při křtu alba musel kvůli bolestem v zádech odehrát představení vleže a následně se muselo ze stejných důvodů několik představení zrušit a naplánovat na rok 2020. Ta se ale kvůli pandemii dosud neuskutečnila.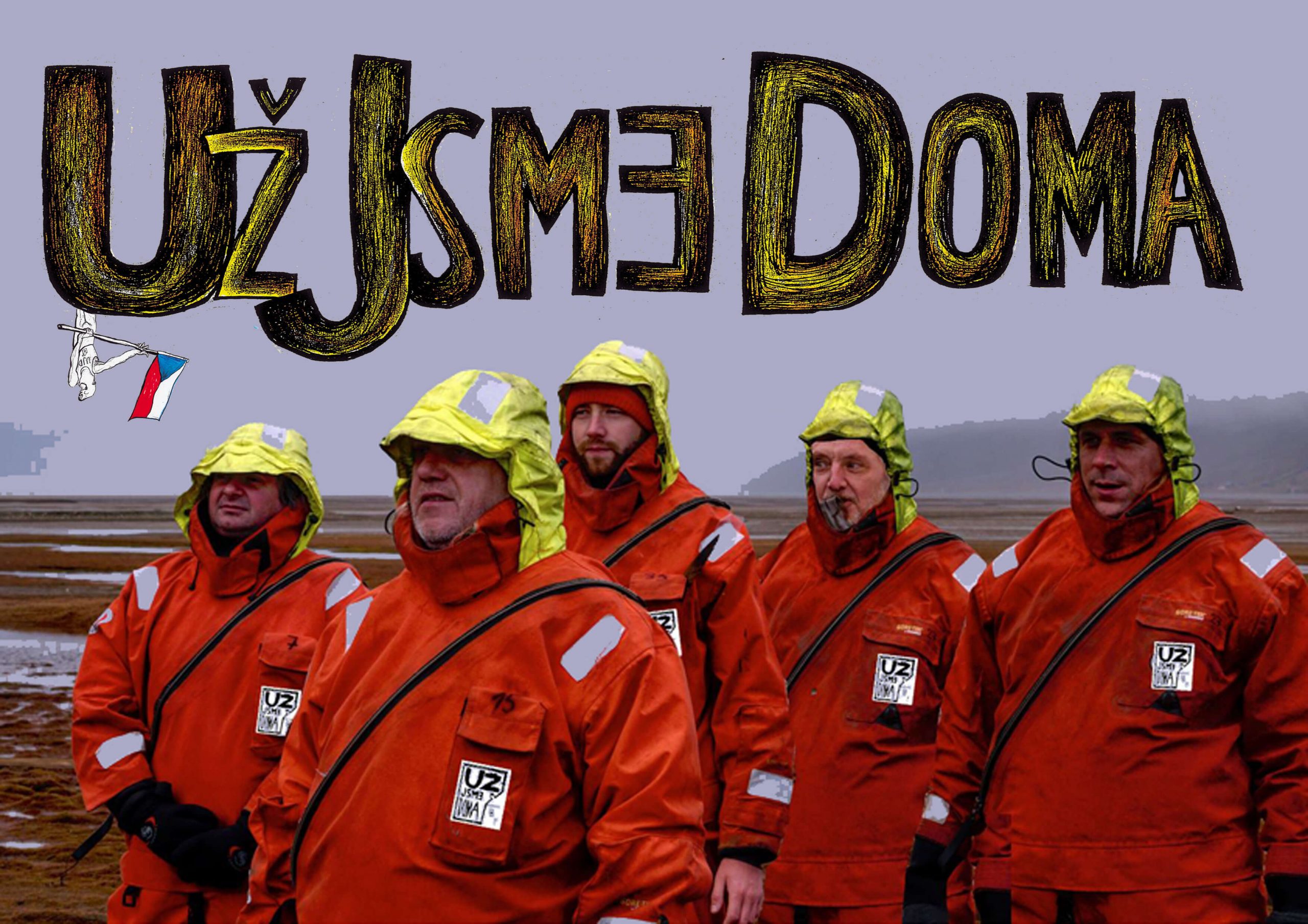 V neděli 2. května od 17:00 hodin tak budou mít diváci od listopadu 2019 první příležitost tuto multimediální show Pět ran do čepice aneb Písně Krysáků vidět v přímém přenosu ze Švandova divadla, a to na webových stránkách GoForBoom.com.
"Aby se diváci mohli na tento přímý přenos dívat, bude potřeba si zakoupit vstupné ve výši, kterou si sami určí. Na výběr mají ze tří možností. Následně jim instrukce k připojení přijdou i se vstupenkami na uvedený email," vysvětluje Daniel Schenk, manažer divadla Buchty a Loutky.
Kapela UJD během pandemie nelení a intenzivně pracuje na vydání gramofonové desky Pět ran do čepice, která bude obsahovat pět zpěvníků v pěti různých jazycích – češtině, angličtině, francouzštině, polštině a norštině. Legendární kapela Už jsme doma, která má fanoušky po celém světě, doufá, že bude moci LP vydat v září letošního roku a v rámci Arktického festivalu jej 8. září v Paláci Akropolis pokřtít.
Zdroj: TS