"Skoro každá z nás si prešla toxickým vzťahom. Preto by som chcela odkázať dievčatám, ktoré sa z neho práve spamätávajú, nech sú silné a všetko zvládnu. Možno ich bude moja nová pesnička inšpirovať k lepšiemu kroku do budúcna," povzbudzuje všetky, láskou sklamané ženy, speváčka Tya.
Téma vzťahov predstavuje, zdá sa, bezodnú dávku umeleckej inšpirácie. Nezáleží pritom na veku, vzdelaní, práci, fyzických danostiach, predchádzajúcich skúsenostiach či rodinných pomeroch konkrétneho človeka. Zlomené srdce či priama skúsenosť s nefungujúcim vzťahom je dobre známa každému z nás. Výnimkou nie je ani slovenská speváčka Tya (21).
Andrea Atyafiová, ako znie jej celé meno, má veľké ambície a hoci na slovenskej hudobnej scéne patrí väčšmi k nováčikom, verejnosť zaujala už viackrát. Najskôr svojím účinkovaním v speváckej súťaži The Voice Československo, kde sa jej však stalo osudným textové zaváhanie. Kvôli tomu v silnej konkurencii ďalších nádejných hudobníkov neobstála a so šou sa musela rozlúčiť. Pre ňu ale bolo viac než víťazstvo dôležitejšie overiť si vlastné, spevácke kvality, zviditeľniť sa a pomalými krokmi naštartovať vysnívanú kariéru. Krátko po vypadnutí sa jej podarilo priam expresne vydať singel Iný plán, v ktorom poukázala na úskalia partnerského trojuholníka. Motívu sklamania v láske ostáva verná, v týchto dňoch totiž vydáva chytľavú novinku Ratata. Ňou, okrem iného, deklaruje silu i odhodlanie žien urobiť ráznu bodku za vzťahom s mužom, ktorý si milujúcu partnerku po boku neváži(l).
Idol dospievajúcich žien?
Niet pochýb, že v tvorbe hudobníčky, ktorá v už spomínanej súťaži "bojovala" v tíme obľúbeného rapera Kaliho, sa nájdu takmer všetky dospievajúce dievčatá. Tya opäť nesklamala a trefným textom zaujme poslucháča na prvé počutie. Nečudo, po singloch Iný plán, Snenie či duete s Martinom Císarom White Christmas zarezonovala opäť. Moderný zvuk skladbe dodal producent Pavol Petrík (Paul Project), s ktorým sa Tya pozná dlhšie. Sympatický Košičan, ktorý v minulosti spolupracoval s viacerými etablovanými spevákmi a kapelami, rád využije svoju tvorivosť, chuť experimentovať, skúšať nové prvky, hudobné vsuvky a zúročiť rokmi nadobudnuté skúsenosti na slovenskej i zahraničnej scéne.
Siahla po osvedčenom mene
Jeho prácu si nevie vynachváliť ani Tya: "Paul Project je pre mňa jedným z najtalentovanejších producentov mladšej generácie. Je neuveriteľné, akú profesionalitu, kreativitu a radosť z hudby v sebe nesie. Viem, že čokoľvek, čoho sa chopí, a kde môže naplno prejaviť svoje nápady, nemôže skončiť inak ako skvele," nešetrí chválou charizmatická brunetka.
A ani ona nie je iná. Už viackrát prekvapila všestrannosťou a umeleckou tvárnosťou – či už ako nekompromisná raperka alebo romantická kráska, ktorej vysoké tóny spôsobujú ľuďom zimomriavky. Tya skrátka vie, ako zaujať. Napriek ostrému textu v novinke Ratata v sebe ukrýva i nežnú stránku osobnosti, v jej prípade je preto ťažko odhadnúť, čo si pre fanúšikov pripraví najbližšie. Ideí, talentu a najmä chuti neustále sa zlepšovať má v sebe vo svojom mladom veku neúrekom. Bude zaujímavé sledovať, kam to rodená Košičanka, ktorá sa môže pochváliť obrovskou podporou (nielen) svojich krajanov, dotiahne.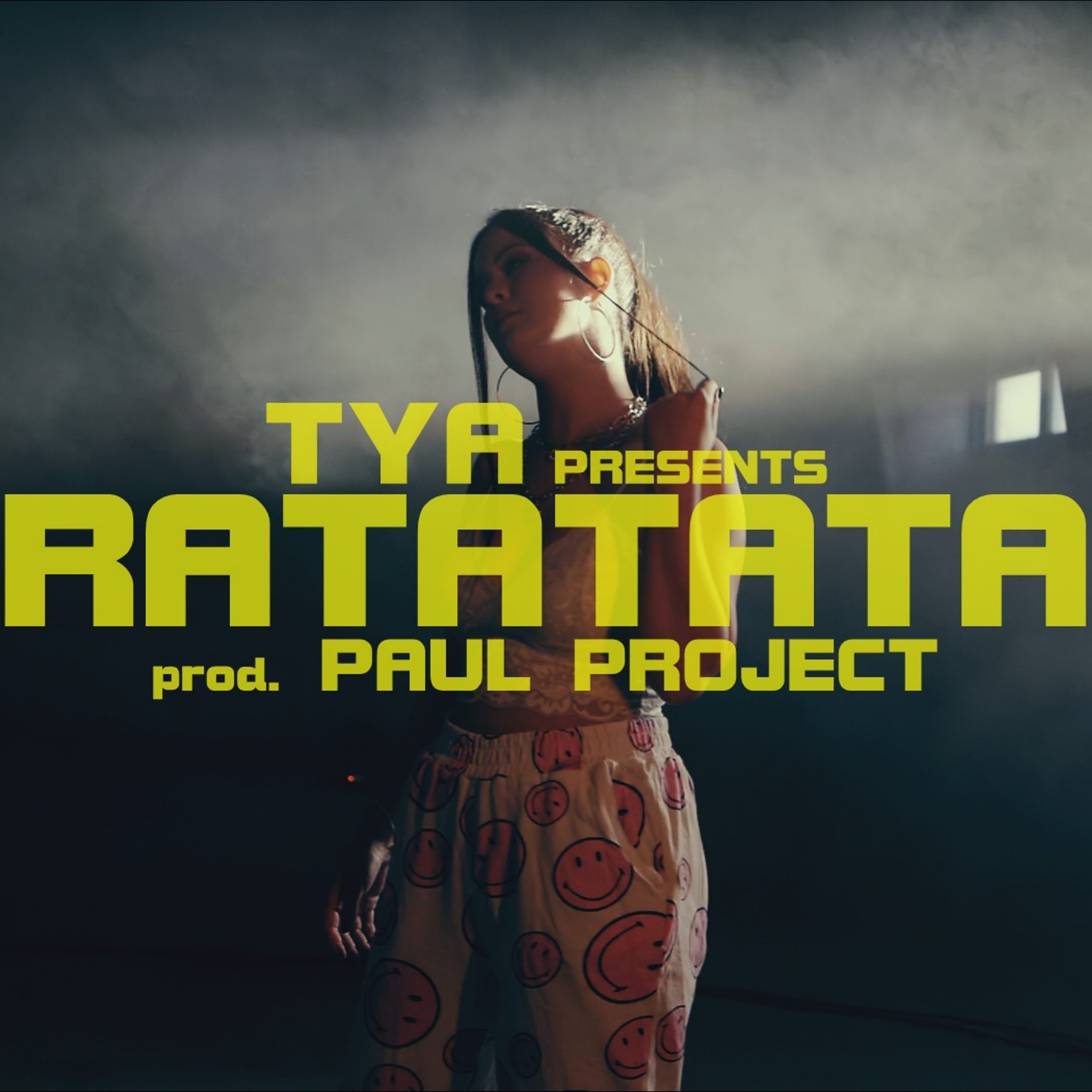 Kto je Tya?
Andrea Atyafiová (21) z východného Slovenska sa spevu venuje odmalička. Navštevovala základnú umeleckú školu, kde sa prehĺbila jej láska k hudbe a vznikli tu i jasné predstavy o jej kariérnom zameraní v budúcnosti. V pätnástich rokoch sa zúčastnila speváckej súťaže Superstar, no podľa vlastných slov bola na skúsenosť tohto druhu primladá. O pár rokov neskôr vyskúšala šťastie v šou The Voice Československo, ktorú dodnes považuje za jednu z najcennejších životných skúseností. "Súťaž som brala ako možnosť zviditeľnenia sa. Bola som neskutočné šťastná, keď sa v prvom kole otočili kouči, ale hlavne Kali, ktorého tvorbu zbožňujem. Vďaka šou som mohla spoznať Kaliho osobne, čo považujem za najväčšie víťazstvo v tejto súťaži."
K jej najbližším spolupracovníkom patrí už stabilne producent Paul Project. Produkoval väčšinu speváčkiných singlov a hoci, ako tvrdí, zatiaľ sa ubrali cestou vydávania singlov a videoklipov, nápady na jej prvý album začínajú nadobúdať reálne kontúry. Je preto evidentné, že o nadanej Tyi budeme ešte počuť.
Stream & download: https://rukahore.ffm.to/ratata
Informácie poskytla Michelle Kristová z umeleckej agentúry Stella Production