Slovenský zpěvák Juraj Hnilica, kterého často přezdívají jako "slovenský Tomáš Klus", v sobotu pokřtil v amfiteátru ve slovenském Martině své třetí album "Pohni líca" ve velkém stylu. Kromě několika stovek fanoušků jej přišlo během dvouhodinové show podpořit mnoho známých slovenských osobností.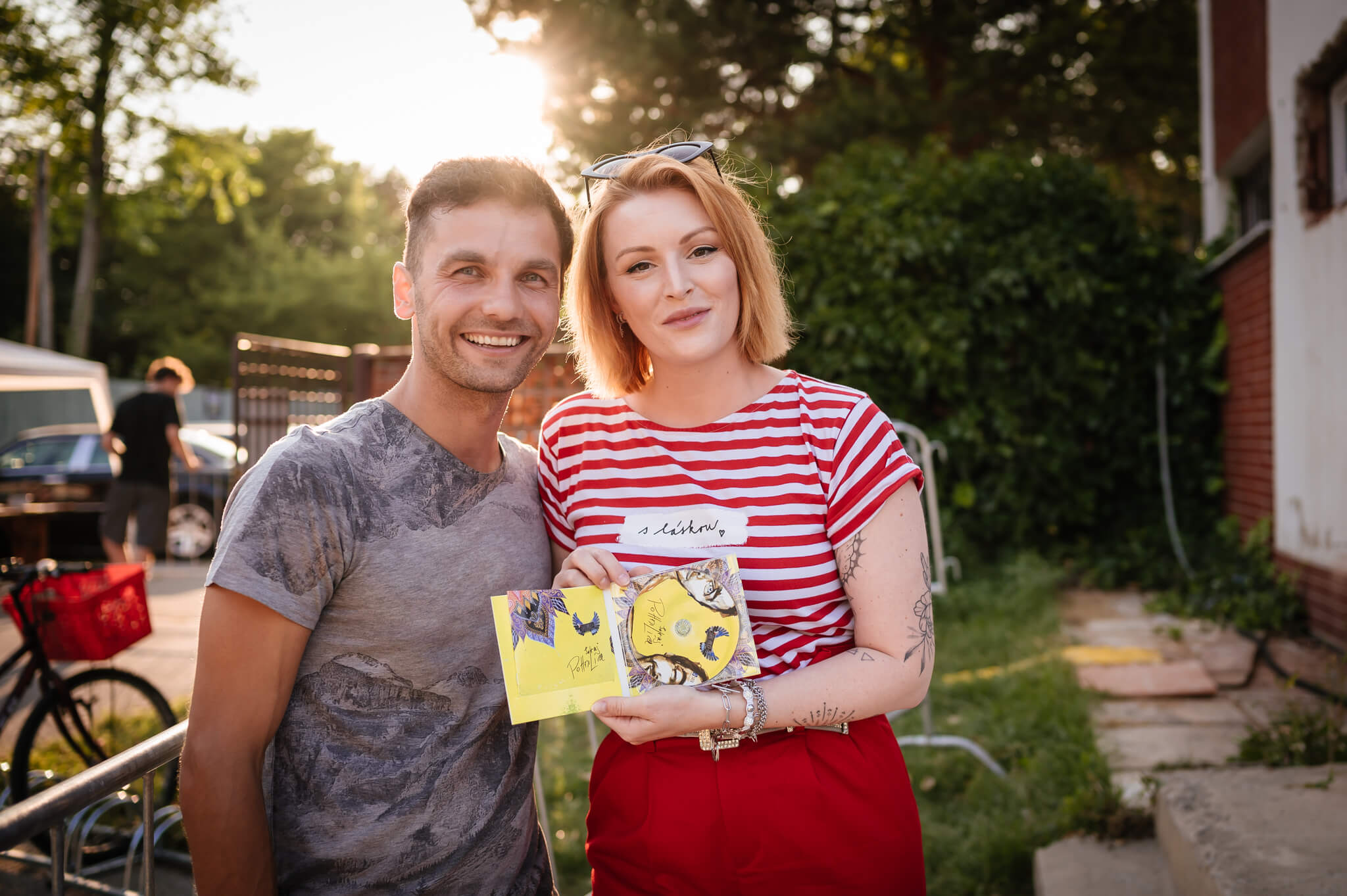 V sobotu se martinským amfiteátrem nesla od podvečerních až do pozdních nočních hodin kvalitní hudba a pozitivní nálada. V 18 hodin se chopil kytary spisovatel, muzikant a milovník žen Ján Marton, kterého za třičtvrtě hodiny vystřídal slovenský muzikant Peter Júhas, jenž na konci loňského roku vydal svou debutovou desku. Přesně o půl osmé večer nastoupil na pódium Juraj Hnilica se svou kapelou "Galantný jeleň" a společně rozezpívali a roztančili během téměř 2,5hodinového koncertu celý amfiteátr.
"Koncert v Martinskom Amfiku som si užil z oboch strán. Aj ako účinkujúci, aj ako divák. Bolo to fantastické na oboch brehoch. Silné emócie a nádherné momenty umocnil spln mesiaca. Hudba Ďuriho mi je veľmi blízka a tak som si celý večer vychutnal plnými dúškami," zhodnotil Ján Marton.
"Atmosféra, ktorú vytvoril takzvaný "Ďuriefekt" bola absolútne úžasná. Skromne som nazval tento krst festivalom lásky a presne tak aj bolo. Pre mňa ako muzikanta a myslím že hovorím aj za svojich chalanov, bolo nám cťou," doplňuje jej Peter Júhas.
Kromě známých hitů Aká si krásná, Blázon či Uletení anjeli zazněly během koncertu také všechny písně z nového alba Pohni líca, které se v tento večer křtilo. Nechyběla tak ani čtrnáctiletá bubenická bohyně Nikoleta Šurinová, která s Hnilicou spolupracovala na písni Svet nie je zlý, operní pěvkyně se zlatem v hrdle Jana Šifrová a Jurajova žena a zpěvačka Lucia Machovičová, které s ním na album nazpívaly píseň Okovy nebo také známá slovenská herečka a zpěvačka Barbora Švidraňová, která spolu s Jurajem, Peterem Júhasem a Martinem Harichem během pandemie nazpívala píseň Láska spája. Protože je aktuálně pracovně v zahraničí, z této čtveřice se bohužel nemohl křtu Martin Harich zúčastnit, a tak tato silná píseň zazněla bez něj. Všichni hosté se zároveň stali kmotry křtěného alba.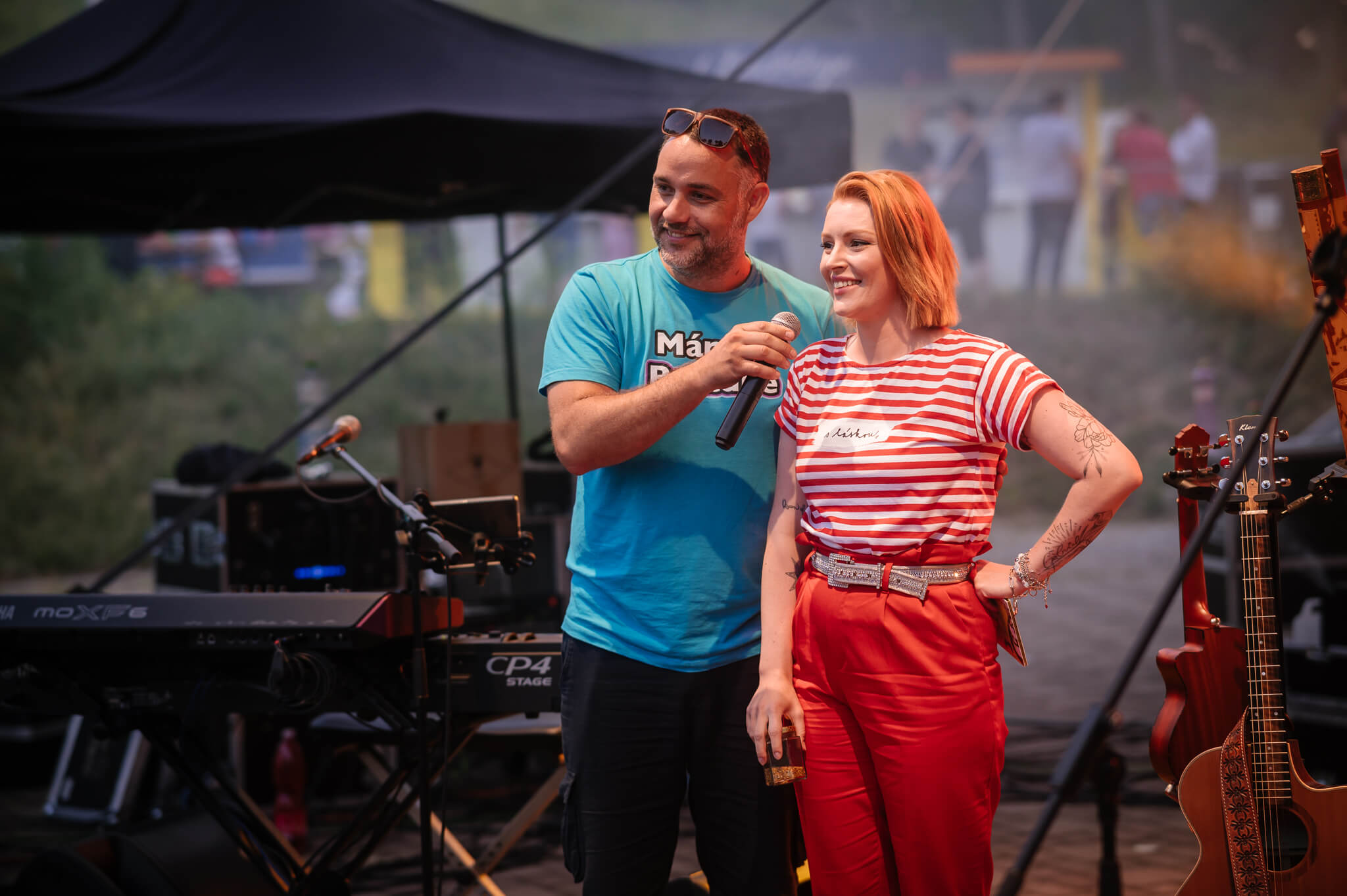 "Veľmi ma teší, že sme si s Ďurim a skupinou Galantný jeleň mohli konečne zahrať pred takým skvelým publikom. Pre mňa, mojich rodičov aj moju sestru bol sobotný večer fantastický, plný príjemných, veselých ľudí a skvelej hudby. Ďakujem Ďurimu, že som mohla byť malou súčasťou tohto krásneho koncertu, na ktorom sa zároveň krstil aj nový album. Želám Ďurimu, aby mal stále chuť tvoriť a baviť ľudí, lebo to robí s obrovskou láskou k hudbe a k ľuďom," neskrývá své nadšení Nikoleta Šurinová.
"Je mi veľkou cťou byť krstnou mamkou tak krásneho hudobného diela a extraterestriálneho umelca ako je Ďuri Hnilica! Pri jeho skladbách mám vždy zimomriavky a slzy na krajíčku, či už od šťastia či od dojatia a odporúčam tento album každému, kto chce zažiť naozajstný dotyk s dušou. Okrem iného koncert bol absolútne strhujúci, taký intenzívny emočný zážitok som už dávno nemala! Čistá radosť z bytia," říká herečka a zpěvačka Barbora Švidraňová.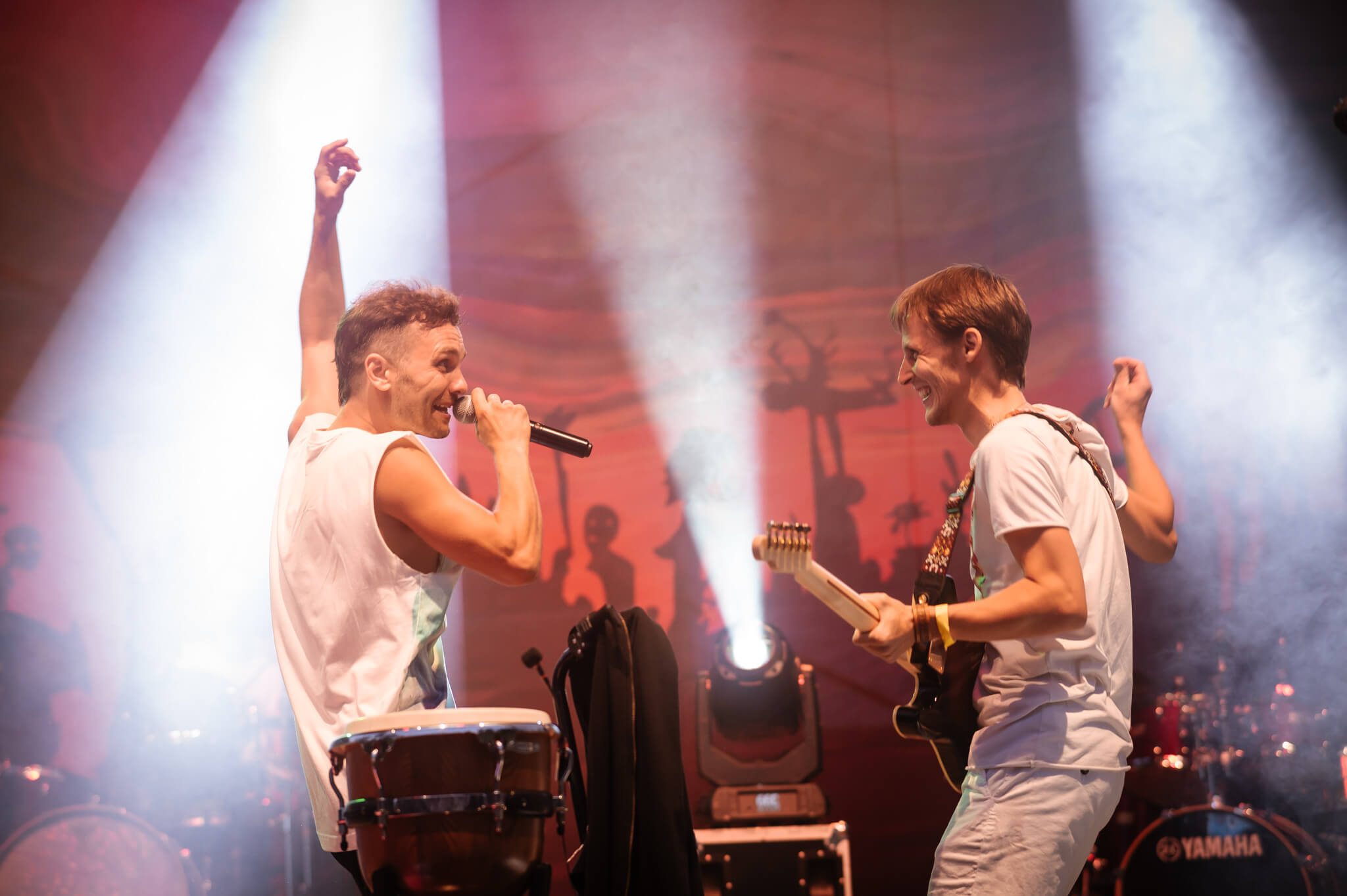 "Zažil som jeden nádherný, nezabudnuteľný večer plný úprimných emócií a môžem s istotou povedať, že naň nezabudnem do konca života. Celý týždeň som v sebe niesol taký pocit ťarchy a zodpovednosti, keďže sme dlho nehrali pred publikom a chcel som ľuďom darovať fakt nádherný zážitok. Však, keď sme vyšli na pódium všetko zo mňa opadlo a nechal som sa viesť jedinečnosťou prítomnosti, ktorú tvoril samotný vesmír posilnený o veľmi silný spln mesiaca. Ďakujem všetkým prítomným hosťom, fanúšikom, kamarátom, rodine a neposlednej rade Bohu, že nám doprial takýto krásny večer," netají své emoce Juraj Hnilica.
Po oficiálním ukončení koncertu se muzikanti i návštěvníci přesunuli k o pár metrů dál vzdálenému táboráku, u kterého se s kytarami i tympánem zpívalo při úplňku do pozdních nočních hodin a následně se přítomní uchýlili ke spánku do nedaleko postavených stanů.
Juraj Hnilica nezahálí, a ačkoliv před dvěma týdny vydal svůj nový videoklip k písni Oceán, již nyní připravuje další hudební novinku. Tentokrát spojí síly se severomoravskou zpěvačkou, skladatelkou, textařkou a písničkářkou Kaczi.
Zdroj: TS
Foto: Stanislav Sobkuliak, NetwIN production