Po vlaňajšom dvojitom jubileu Jiřího Schelingera (*6. 3. 1951 – †13. 4. 1981), ktoré Supraphon pripomenul vydarenou LP reedíciou dnes už legendárneho albumu Hrrr na ně…, je tento rok ďalším na rade …nám se líbí…. Počin, ktorý Schelinger nahral opäť s kapelou Františka Ringo Čecha, bol v dobe svojho pôvodného vydania, teda v roku 1979, príjemným šokom. Okrem očakávateľných výrazných rockoviek tu totiž nájdeme i poloakustické songy, takže výsledný koktejl je naozaj zaujímavý a mimoriadny. Jeho kvalitu i nadčasovosť potvrdzuje aj aktuálna LP reedícia v novom remasteringu.
"Prirodzenú cestu vidím v tom, že ak sa ti niečo darí, neuspokojíš sa s tým a ideš stále ďalej. Keď si porovnáš obe elpéčka, zistíš, že sme to spôsobili obaja. Jirka svojou hudbou, ja textami. Objavili sa akustické nástroje, ktoré spolu s dynamikou pesničiek pripomenuli naše koncerty so Smokie. Avšak celkovo sme album považovali za tvrdý rock, obohatený práve akustickou zložkou …nám se líbí… bolo skôr spestrením života, my sme s Jirkom vypovedali určitú umeleckú etapu. Aj Jirka tam spieva citovejšie. A týmto albumom sa podľa mňa skončila šťastná éra kapely. Potom už prišli len ´průsery´," komentuje František Ringo Čech prerod, ktorý on, Jiří Schelinger i zvyšok kapely absolvovali na albumoch Hrrr na ně… a …nám se líbí… v úryvku z knihy Petr Bošnakov, Milan Schelinger / Jiří Schelinger: Život a… 1951–1981, ktorý je súčasťou vnútorného bookletu LP.
Pre fundamentálnych rockerov bolo …nám se líbí… možno príliš jemné, zároveň však zodpovedalo Schelingerovmu hľadaniu nových výrazových prostriedkov. To napokon potvrdzujú i slová F. R. Čecha vyššie a – hoci podľa jednej z fám išlo o isté repertoárové východisko z núdze – výsledok je jedinečný. Historicky ide o asi najviac precítené Schelingerovo spievanie s nepochybnou silou často nejednoduchých melódií a veľkým prísľubom pre tragicky bohužiaľ už nenaplnenú budúcnosť. Práve …nám se líbí… je totiž bohužiaľ posledným kompletným Schelingerovým albumom, ktorého bol i sám väčšinovým autorom.
"Zhodli sme sa na tom, že je to veľmi vydarená nahrávka, ktorá sa navyše dobre počúva, pretože plynie. Keby v tej dobe existovali kompakty, jednalo by sa o ucelenú plochu. Možno je to tým, že sme veľa diskutovali o textoch, pretože muzika bola trochu zložitejšia. Jirka chodil s konkrétnymi nápadmi, čo kde prepísať, doplniť. Keď sme platňu počúvali, mali sme z nej veľmi dobrý pocit. Napriek tomu, že to bolo spojenie rockového mišmašu s akustikou,"spomína F. R. Čech na album, ktorého aktuálna reedícia kvôli nezachovaným pôvodným foto/grafickým materiálom nekopíruje – čo sa obalu týka – presne pôvodné vydanie. Na rozdiel od neho ale booklet vo vnútri ponúka zaujímavé textové obhliadnutie a dobové fotografie.
Ako celok je tak práve vydané LP …nám se líbí… ďalším pozoruhodným pokračovaním pamätníkmi i novými poslucháčmi vítaných ozvien tvorby i odkazu dôležitého speváka a výbornej kapely. Čas tak okrem iného potvrdzuje, že Petr Dorůžka nebol ďaleko od pravdy, keď vo svojej recenzii pre časopis Melodie v roku 1980 napísal: "Hlavná zásluha tohto albumu je však v tom, že stavia folkrockové pesničkárstvo na jednu platformu s elektrickým big beatom a že sa snáď i naši poslucháči nakoniec naučia oboje počúvať rovnakými ušami."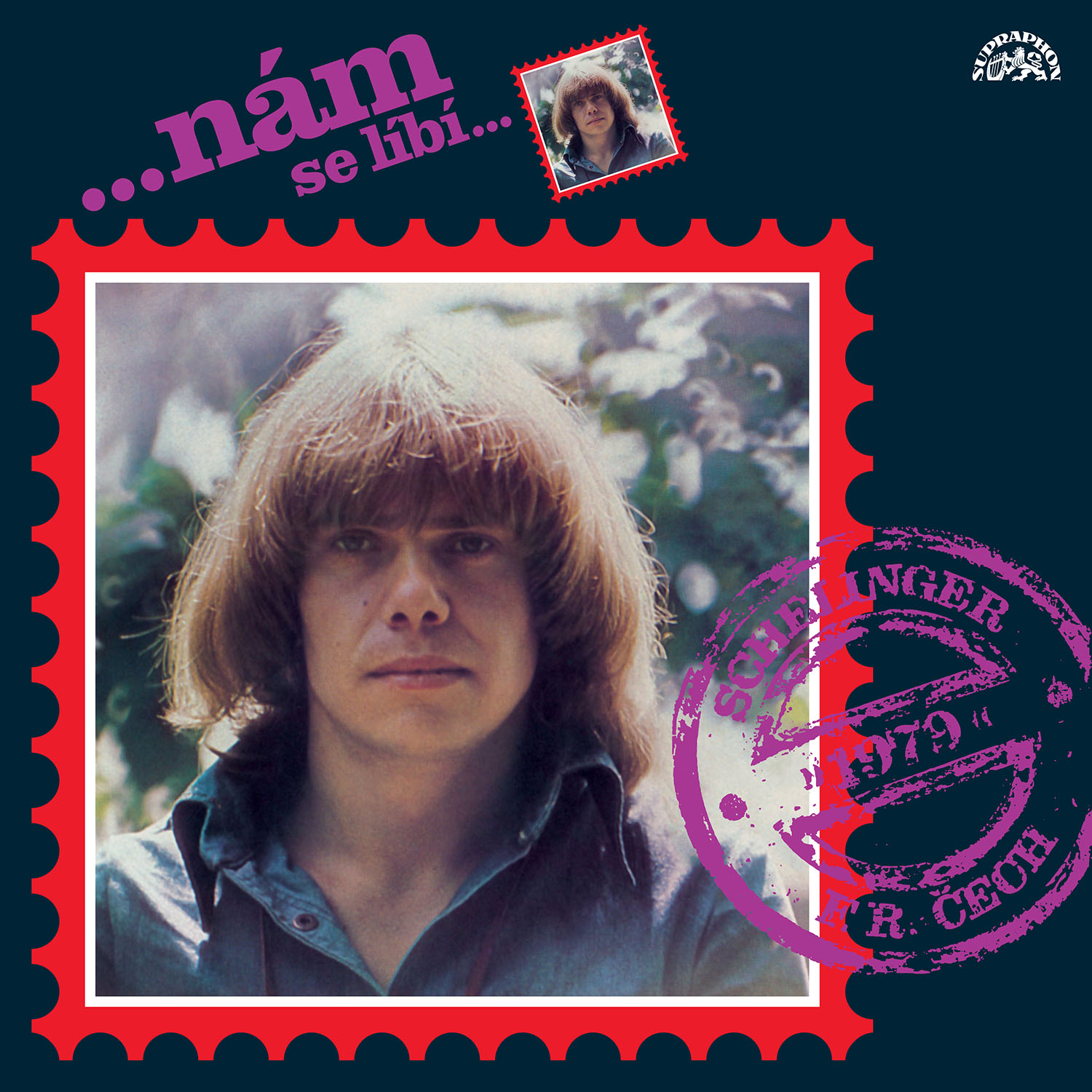 Zdroj: TS