Na Slovensku koncertujú málo a ich vystúpenia sú vždy vypredané. Janoska Ensemble, svetoznámi hudobní virtuózi zo Slovenska, budú koncertovať v Bratislave už 24. novembra na City Sounds Festivale 2023. Ako hosťa si tento rok do Bratislavy pozvali známeho amerického trombonistu Luisa Bonillu.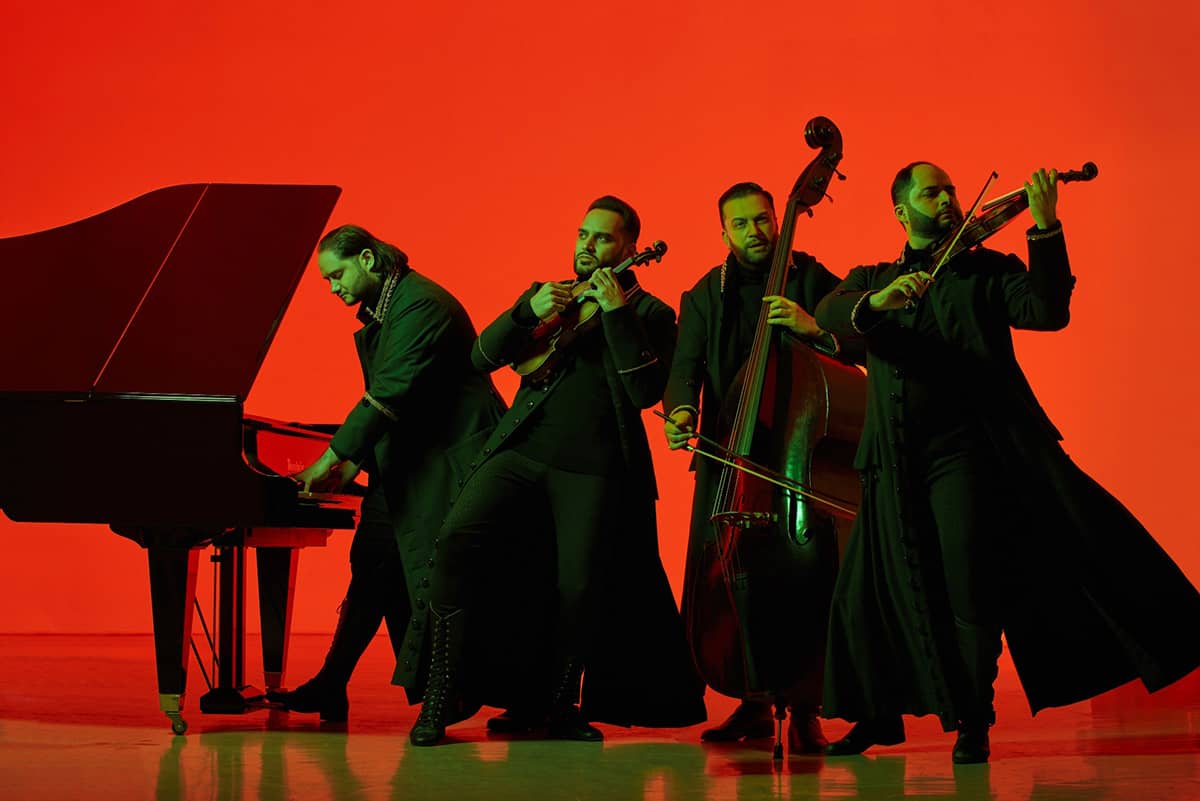 Na festivale sa počas dvoch dní (24. a 25. novembra) predstaví aj americká senzácia The Baylor Project, beatboxová one woman šou Kid Be Kid či slovenský klavirista Ondrej Krajňák a 9-členný projekt Altar Ensemble dvojice Nikitin – Šrámek. Festival prinesie celkovo dvanásť koncertov na troch pódiách, ďalšie mená do programu pribudnú čoskoro. Vstupenky a informácie o festivale, ktorý sa bude konať v priestoroch Slovenského rozhlasu v Bratislave, sú na www.citysounds.sk.
"Sme veľmi radi, že v novembri môžeme opäť fanúšikom priniesť koncert svetoznámeho Janoska Ensemble. Ich koncerty sú aj našou srdcovkou a okrem lásky ku kvalitnej hudbe nás spája aj výnimočné výročie – náš festival a aj Janoska Ensemble tento rok oslávi 10 rokov existencie. Veľmi sa na spoločnú novembrovú oslavu tešíme. Na pódiu v programe Janoska Ensemble 10 Year Anniversary feat. Luis Bonilla & Arpád Janoska predstavia najmä svoje tri doterajšie albumy, ktoré im počas desiatich rokov hrania priniesli mnohé ocenenia a chválu fanúšikov i hudobnej kritiky. Fanúšikom zahrajú aj skladby z pripravovaného albumu "The Four Seasons", ktorého vydanie je naplánované na október budúceho roka," prezradil Matej Šálek, spoluorganizátor festivalu.
Hudba Janoska Ensemble je krásnou a výnimočnou kombináciou klasickej hudby, jazzu, latina aj popu. Ich hudba je natoľko charakteristická, že si vyslúžila vlastné pomenovanie – Janoska style. Prinášajú klasické diela v nových, doteraz nepočutých aranžmánoch so silným vplyvom súčasnej hudby. Všetci hudobníci tohto súboru majú kvalitné klasické hudobné vzdelanie, desaťročia hudobníckej práce a hrania, vďaka čomu ich vystúpenia spĺňajú najvyššiu úroveň technickej dokonalosti. A nielen to, hudbu majú hlboko vo svojich génoch a rodinnej tradícii, ich umenie voľnej improvizácie dosahuje sféry o ktorých mnohí hudobníci snívajú.
Janoska Ensemble je rodinným súborom v najlepšom zmysle slova, založili ho bratia František (klavír), Ondrej (husle), Roman (husle), Arpád (spev) spolu so švagrom Júliusom Darvašom. V novembri na City Sounds Festivale spolu s nimi na pódiu zahrá aj Luis Bonilla – americký trombonista kostarického pôvodu, ktorý je spoludržiteľom dvoch Grammy za roku 2008 – za najlepší latino-jazzový album a za najlepšie inštrumentálne jazzové vystúpenie. Bonilla má za sebou viac ako 30 rokov hrania, takmer dve desaťročia bol súčasťou Vanguard Jazz Orchestra, hrával s velikánmi ako Dizzy Gillespie, Lester Bowie, The Skatalites, Marc Anthony, Paquito d´Rivera, Phil Collins. Jeho hra a cit pre hudbu, láska k latino jazzu dodajú jeho novembrového koncertu s Janoska Ensemble jedinečný nádych a atmosféru.
Vstupenky na City Sounds Festival sú v predaji v sieti Ticketportal a na webe www.citysounds.sk, informácie sú k dispozícii aj na FB stránke www.facebook.com/csfestival a vo FB podujatí https://fb.me/e/1fRalctlM.
Festival City Sounds prináša slovenskému publiku už od roku 2013 koncerty najvyššej svetovej úrovne v oblasti jazzu a z neho vychádzajúcich hudobných žánrov ako soul, blues, funk, worldmusic, ale aj vystúpenia vážnej a súčasnej hudby, či vzájomnú fúziu týchto žánrov. Tohtoročný festival City Sounds sa koná pod záštitou Matúša Valla – primátora hlavného mesta Bratislavy. Festival z verejných zdrojov finančne podporil Fond na podporu umenia, Bratislavský samosprávny kraj, Slovenský ochranný zväz autorský a fond Kultminor.
Zdroj: TS