Folkrocková skupina Janko Kulich & Kolegium vydáva po dvoch rokoch nový letný singel "A TY SI SA TAK TEŠILA" v originálnom country štýle.
Videoklip z dielne talentovaného kameramana a režiséra Martina Grúbela sa natáčal pod oknami a balkónmi ľudí v čase karantény počas netradičného sídliskového turné doma v Žiari nad Hronom, v rámci ktorého odohrala skupina päť koncertov za jeden deň z vlečky traktora. Singel je predzvesťou nového albumu ako aj ďalšieho hudobného smerovania a zvuku skupiny.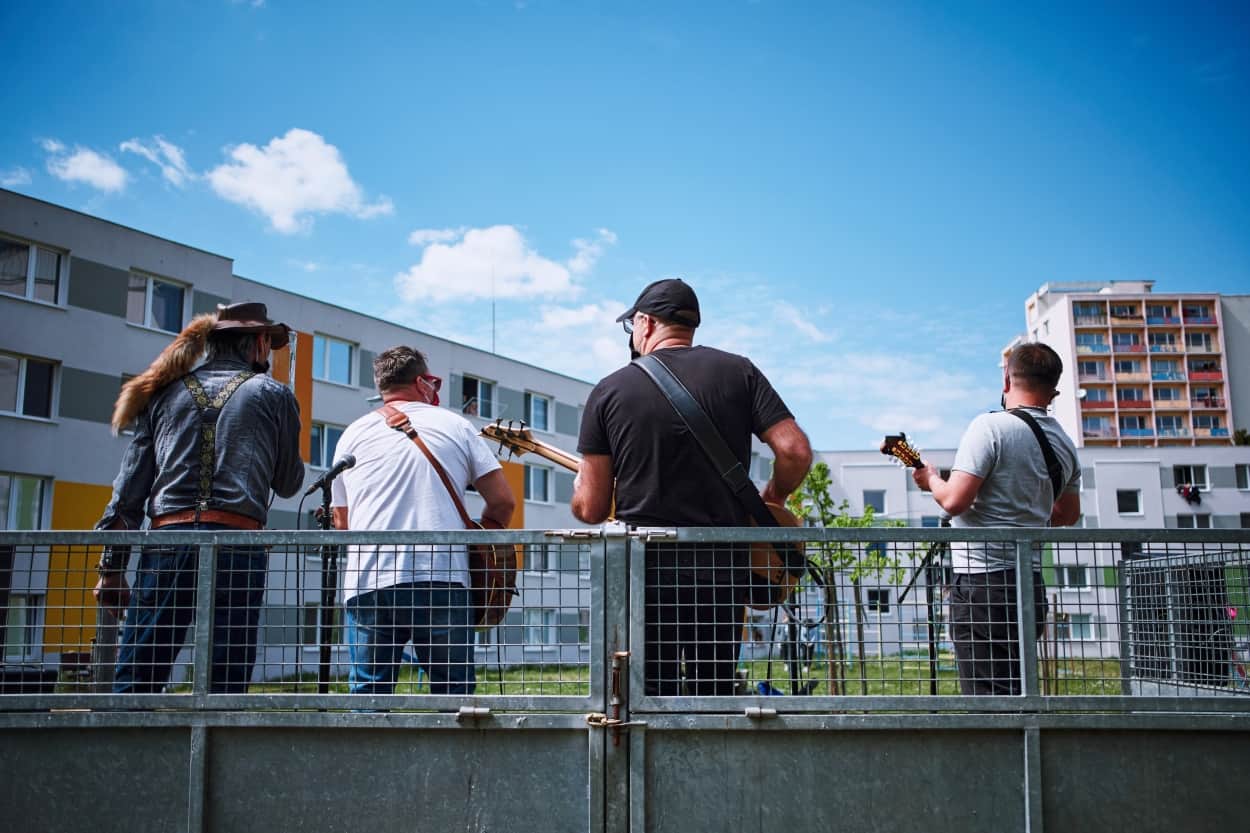 "Nejde o žiadny KORONA song. Pesnička vznikla ešte pred epidémiou, ale chceli sme využiť jej energiu, aby sme ľuďom vyčarili pod rúškami úsmev na tvári. Práve preto sme sa k nej rozhodli natočiť autentický videoklip z našich hraní pod oknami. Celkovo sme takto odohrali 19 koncertov, spoznali stovky ľudí, získali množstvo nových priateľov. Nechceli sme robiť koncerty z obývačky a streamovať ich fanúšikom. Nasadili sme rúška a vyrazili za ľuďmi do prvej línie, keď nás najviac potrebovali. Boli to nádherné stretnutia." hovorí autor piesne Janko Kulich.
Pieseň "A ty si sa tak tešila" skupina nahrávala v domovskom štúdiu Whatever Vlada Leškovského, kde skupina nahrala aj svoje ostatné 4 albumy. V piesni hosťujú muzikanti Samo Holečka na husliach a majiteľ štúdia, bubeník Vlado Leškovský na bicie a perkusie. Text piesne je ako aj pri ostatných dielach z dielne pesničkára Janka Kulicha, ktorý je aj autorom hudby. Výsledný aranž je práca celej skupiny a muzikantov Mariána Vojtka (basgitara, vokály), Matúša Holečku (banjo, mandolína, gitara) a Štefana Hlôšku (ústna harmonika). Zaujímavosťou je, že hlavným hudobným nástrojom v pesničke je banjo, na ktoré v skupine nikto nehrá.
"My sme si nikdy ani len nepredstavili, že by sme hrali country hudbu a nie to ešte mali v skupine banjo. Pred pár rokmi sme však vyhrali banjo v jednej súťaži od skupiny Lojzo a povedali sme si, že prečo nie. Náš gitarista a mandolinista Matúš Holečka si ho však vytuningoval podľa seba, zmenil ladenie a vytrhol legendárnu piatu stranu, ktorá robí banjo – banjom. Dôležité je ešte povedať, že ako správny undergroundový sólový gitarista hrá na banjo trsátkom. No a to je v country asi hriech!" doplnil frontman skupiny Janko Kulich.
V súčasnosti sa skupina Kolegium okolo pesničkára Janka Kulicha pripravuje na sériu letných koncertov na festivaloch OKEY LETO, kde predstaví nielen svoj aktuálny singel A ty si sa tak tešila, ale aj ďalšie nové piesne, ktoré v týchto dňoch muzikanti pripravujú.
Najbližšie ich môžete vidieť:
07.08. IVANKA PRI NITRE
14.08. SVIT
Zdroj: TS