Čoraz známejšia folkrocková skupina Janko Kulich & Kolegium zo Žiaru nad Hronom prichádza pred Vianocami s prudko nevianočnou piesňou Odišla duša z chlapa v premiére aj s videoklipom z dielne Cesar production Petra Balenta z Nitry. Skladba je v poradí už štvrtým singlom z posledného albumu Doba drevená, ktorý kapela pokrstila ešte v decembri minulého roku.
"Odišla duša z chlapa je úplne iná ako naše ostatné piesne. Muziku zložil náš gitarista a mandolinista Matúš a keďže už samotný drive pesničky naznačoval, že sa niečo deje napísal som pre ňu špeciálny text. Hovorí o cestovaní duše chlapa po opustení tela, kam by chcela ísť, čo vyskúšať a kde skončiť. Myslím, že sa to celé podarilo a že v tomto predvianočnom zhone ponúkne našim fanúšikom potrebnú dávku energie. S kapelou sme sa rozhodli, že nebudeme pred Vianocami premiérovať žiadnu z našich vianočných piesní, keďže tých je všade dosť," hovorí kapelník Janko Kulich.
Kulich a Kolegium stihli v roku 2018 desiatky koncertov doma i v Čechách a úspešný rok plánujú zakončiť tesne pred Vianocami 21. decembra tradičným "narodeninovým" koncertom v divadelnej sále Mestského kultúrneho centra v Žiari nad Hronom aj spolu s atraktívnym hosťom.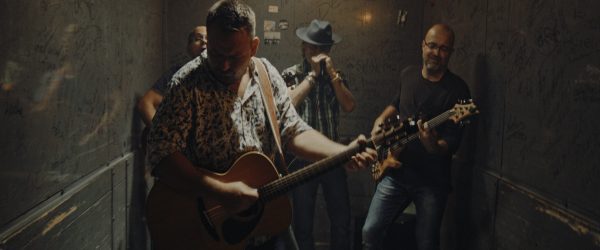 "Každoročne zakončujeme rok koncertnou oslavou našich kapelných narodenín. Chceme sa tak poďakovať našim najvernejším fanúšikom, rodine, partnerom a sponzorom. Vďaka nim tu sme a môžeme hrať. Preto si vždy pre nich pripravíme nejaký špeciálny darček a tento rok to bude koncert vynikajúcej formácie Korben Dallas, ktorá prijala naše pozvanie na nočný narodeninový koncert. Začíname v piatok o 22.00 h a končiť budeme niekedy v sobotu ráno. Srdečne všetkých pozývame," dodáva Janko Kulich.
V budúcom roku plánuje toto zaujímavé hudobné zoskupenie nahrávať nové piesne, avizuje vydanie nového albumu s netradičnými vianočnými piesňami a samozrejme aj letné a zimné turné. Podľa slov frontmana skupiny Janka Kulicha sa ich fanúšikovia dočkajú aj niekoľkých premiér videoklipov k ďalším singlov z posledného i nového albumu.