Keď sa spojí šikovný slovenský dizajnér so šikovným slovenským kajakárom, nemôže to dopadnúť inak ako svetovo! Nová loď Jakuba Grigara je umeleckým dielom a už o pár dní sa s ňou predstaví v Tokiu. Originálne dielo navrhol Michal "Hazi" Hazior a ručné striekanie kajaku prebehlo priamo u výrobcu, vo firme Galasport v Česku.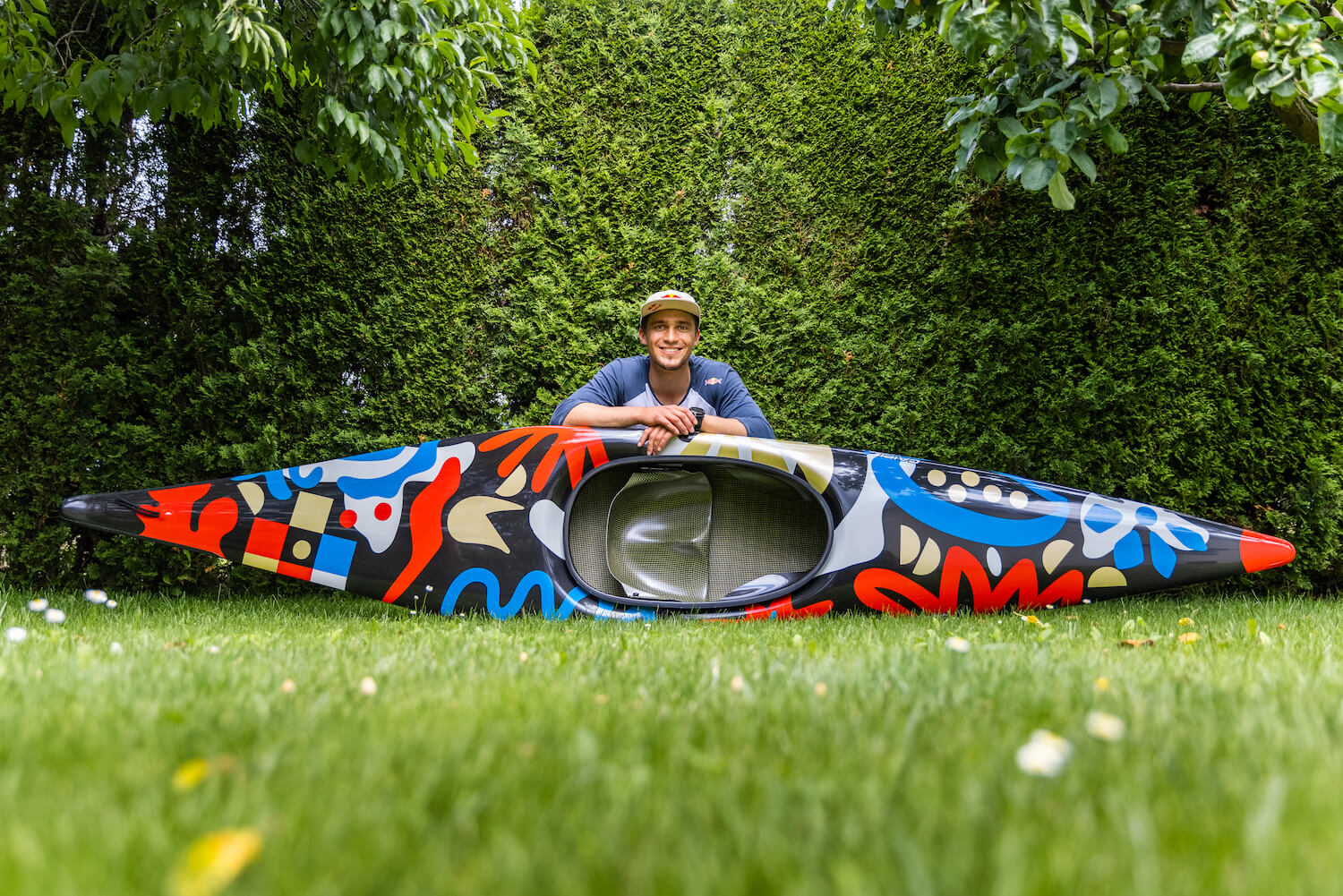 Jakubov dizajnový poklad je už aktuálne aj spolu s ním v Tokiu. Dizajn prepája tradície Slovenska a Japonska, loď je špeciálne navrhnutá na vrcholné podujatie tejto sezóny: "Nachádzajú sa na nej prvky z krojov, ktoré sú typické pre regióny z celého Slovenska – najmä zo stredného, odkiaľ pochádza Kubo. Jemnou štylizáciou z nich vytváram celistvý dizajn, ktorý má pomyselne pripomínať zbroj – kimono, ktoré dopomáha Kubovi v boji za víťazstvom. Inšpiráciu som čerpal v slovenských krojoch, z hry Ghost of Thusima, z pobytu v Tokiu a knihy Japan Style," približuje finálnu podobu dizajnu jeho autor Michal Hazior.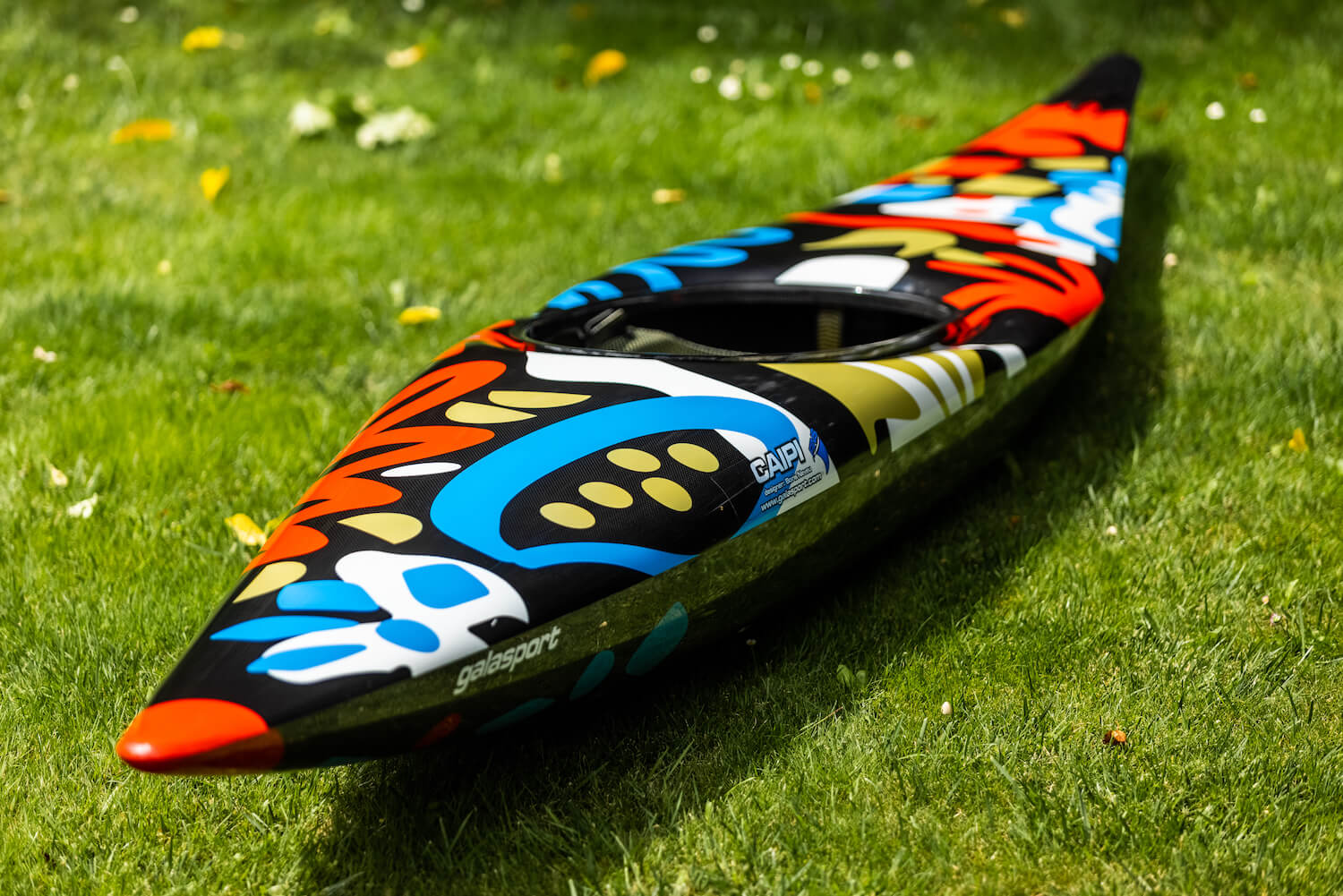 Typ lode je rovnaký ako ten, na ktorom Jakub Grigar jazdí posledných pár rokov. Umelecká loď je zrezaná presne ako tá víťazná z nedávneho svetového pohára. Jediný zásadný rozdiel je v dizajne, ktorého návrh Jakub nechal v réžii Michala Haziora: "Najviac sa mi páči prepojenie symbolov zo slovenských krojov s japonskými tradičnými prvkami, presne o tom je podľa mňa podstata lode, a to je prepojenie Slovenska a Japonska. A samozrejme, nemôžem zabudnúť ani na to, že tam Hazi zakomponoval moju lásku k vareniu v podobe krásnych zlatých pirohov v prednej časti lode," opisuje detaily nového kajaku. Ani červená špička nie je náhodná, je tam na Jakubove želanie, výrazná farba mu uľahčí orientáciu na vode.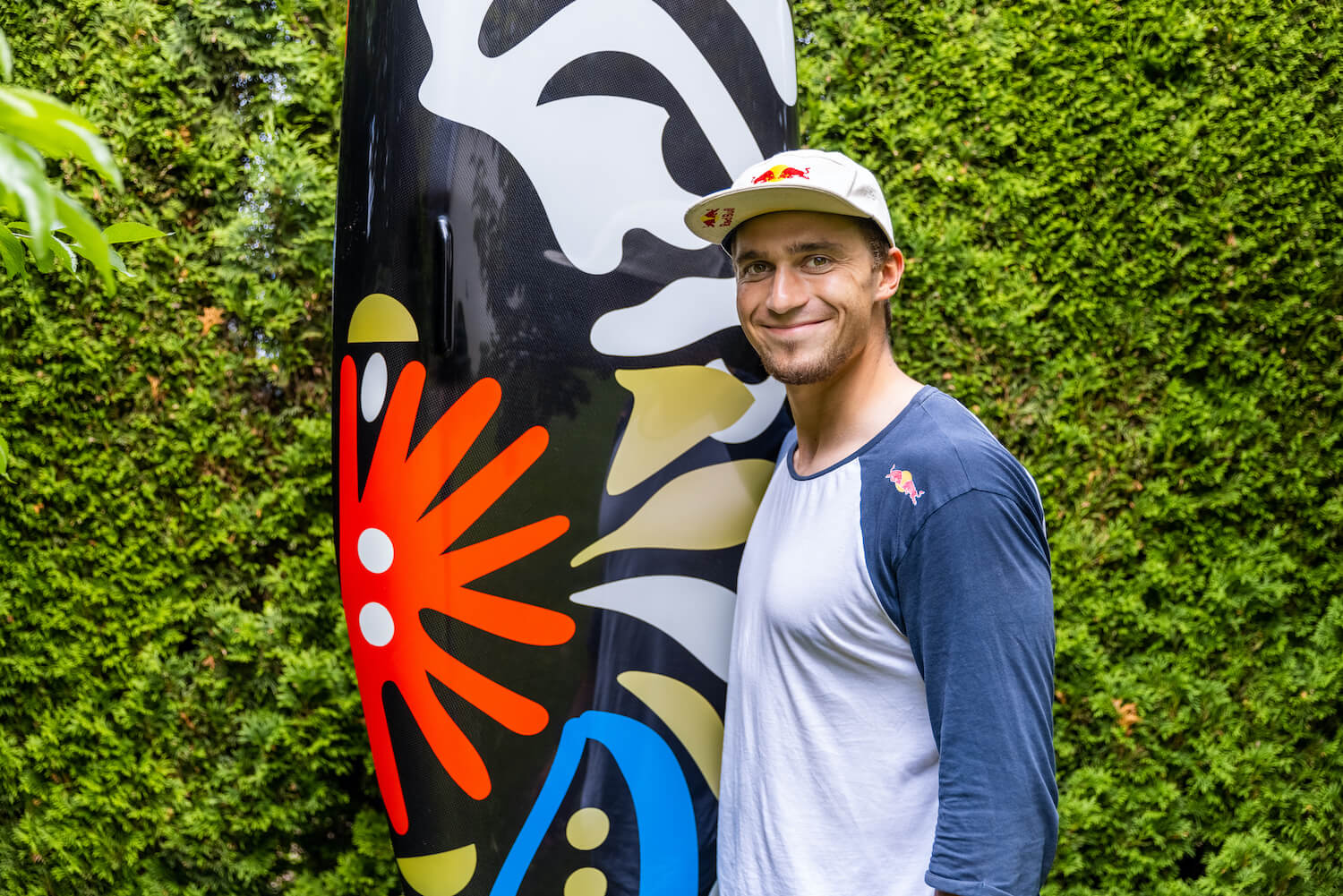 Vývoj takéhoto dizajnu nie je ľahkou výzvou, rozhodujúci je najmä spôsob aplikácie, ktorý nemôže zmeniť jazdné vlastnosti lode. Pri kajakoch pre vrcholových športovcov je dôležitý každý milimeter, špeciálne ručné striekanie si tak vyžadovalo jednoduchý dizajn. Aj napriek tejto jednoduchosti bude Jakubova loď určite vyčnievať na japonskej divokej vode. Všetky detaily vzniku tohto jedinečného umeleckého kúsku už nájdete v tomto článku.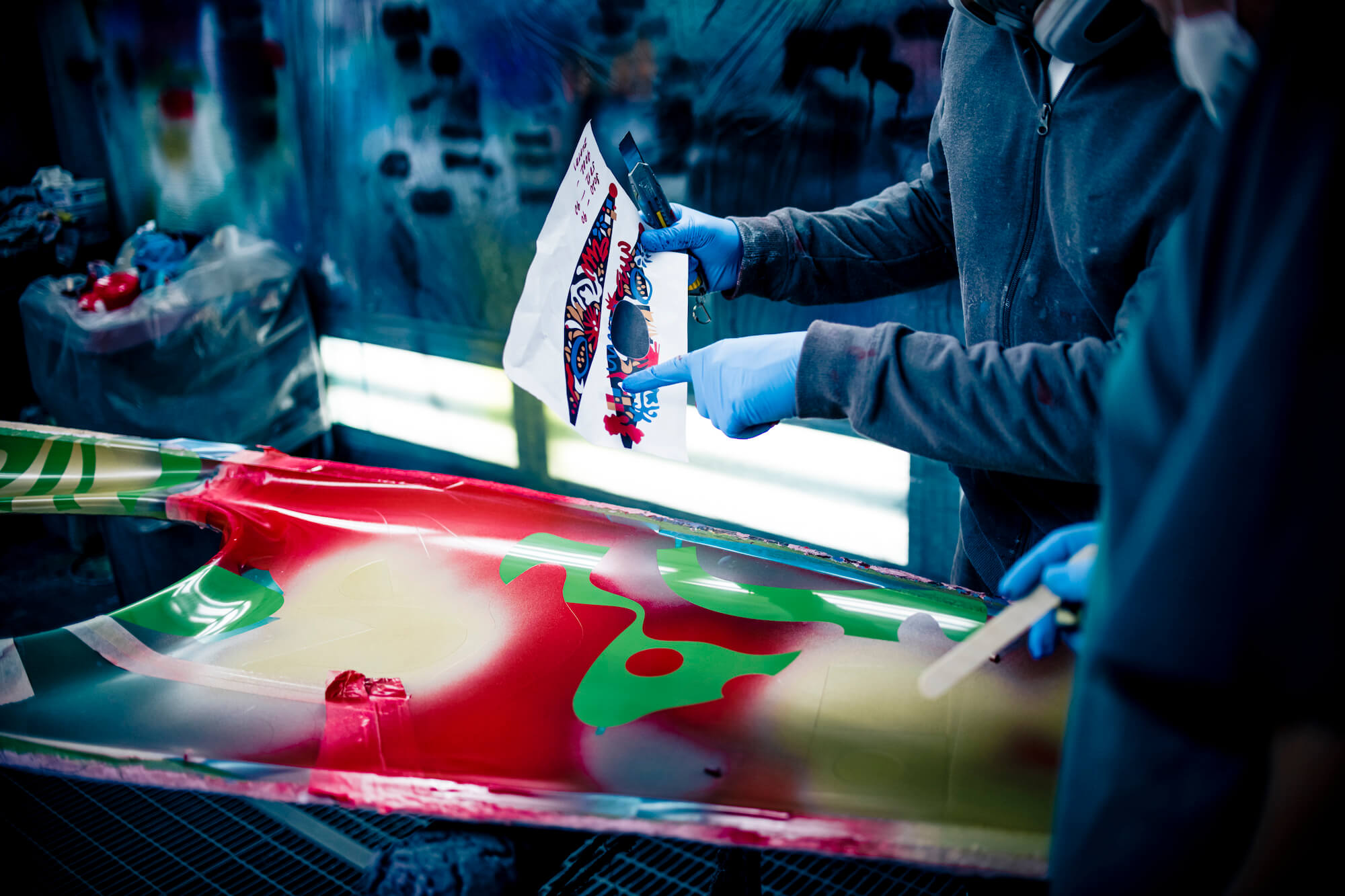 Ak sa o Jakubovi Grigarovi chcete dozvedieť ešte viac, tak kliknite aj na redbull.sk/jakubgrigar.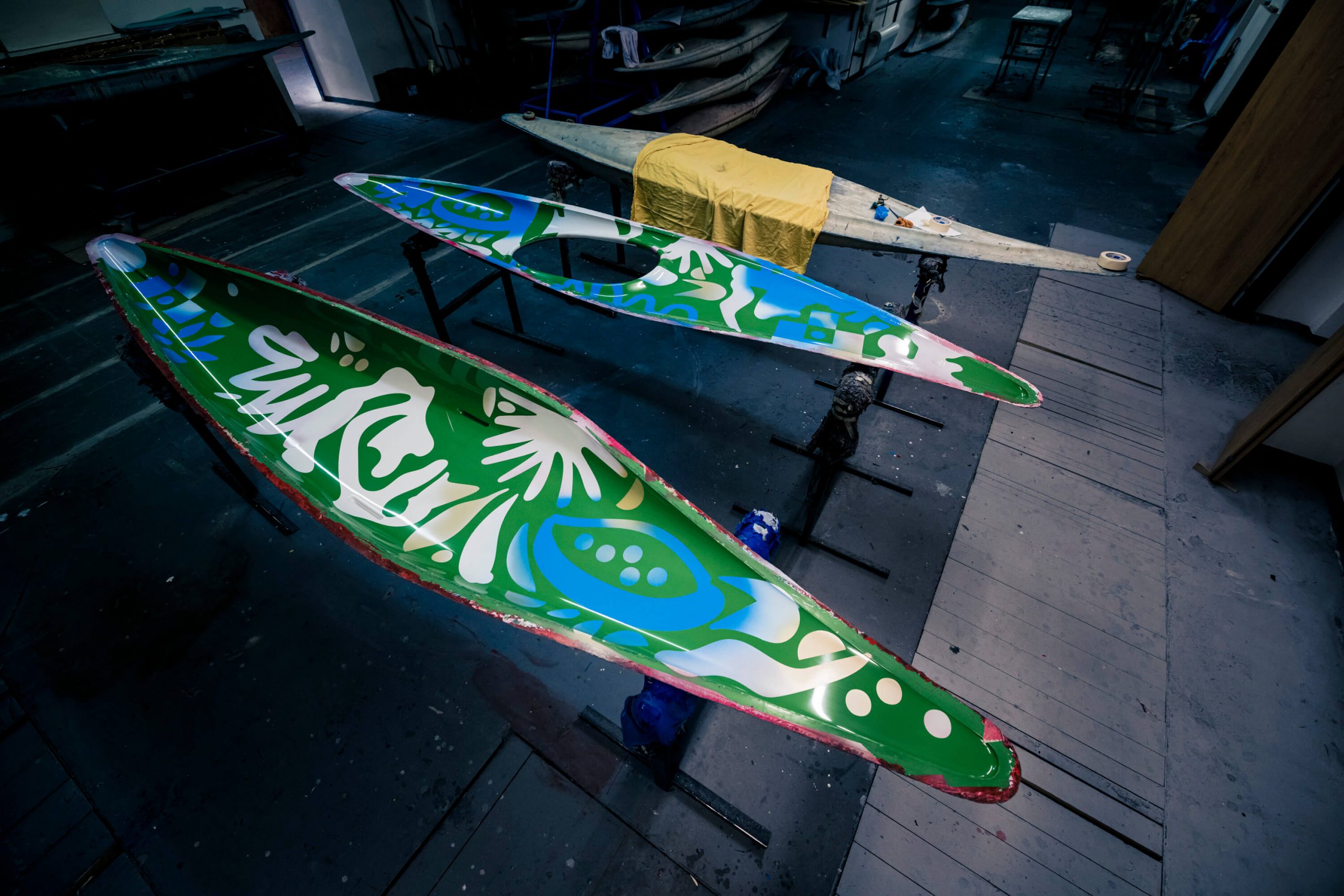 Zdroj: Red Bull