V Bátovciach odštartoval prvý rezidenčný umelecký pobyt medzinárodného projektu Vzkriesenie zázraku. Kultúrne a umelecké centrum Pôtoň hostí umelcov z Islandu – Arnara Geir Gústafssona a Hallveig Kristín Eiríksdóttir, ktorí pripravujú sériu nových diel pre budúcoročný festival Into the Miracles.
Od 1. do 28. februára 2022 hostí kultúrne a umelecké centrum Pôtoň dvojicu umelcov z Islandu. Ide o prvý z desiatich rezidenčných umeleckých pobytov, ktoré sú súčasťou medzinárodného projektu Vzkriesenie zázraku. Bátovce a mnohé ďalšie lokality v okolí, budú tvorivým priestorom pre umelcov z Nórska, Lichtenštajnska, Islandu, Slovenska a Českej republiky. Súčasťou rezidenčných pobytov sú aj workshopy v prospech miestnych komunít a verejná prezentácia pripravovaného diela v štádiu work in progress. Vyvrcholením projektu bude medzinárodný festival Into the Miracles, ktorý sa uskutoční v lete 2023 a diváci budú jeho program absolvovať na šesťdesiat kilometrov dlhej trase.
V roku 2021 sa uskutočnilo úvodné stretnutie zahraničných partnerov a umelcov, ktorí absolvovali väčšinu plánovanej trasy, vyberali si lokality pre svoje diela a participovali na prípravách umeleckého konceptu festivalu na slovenskom vidieku.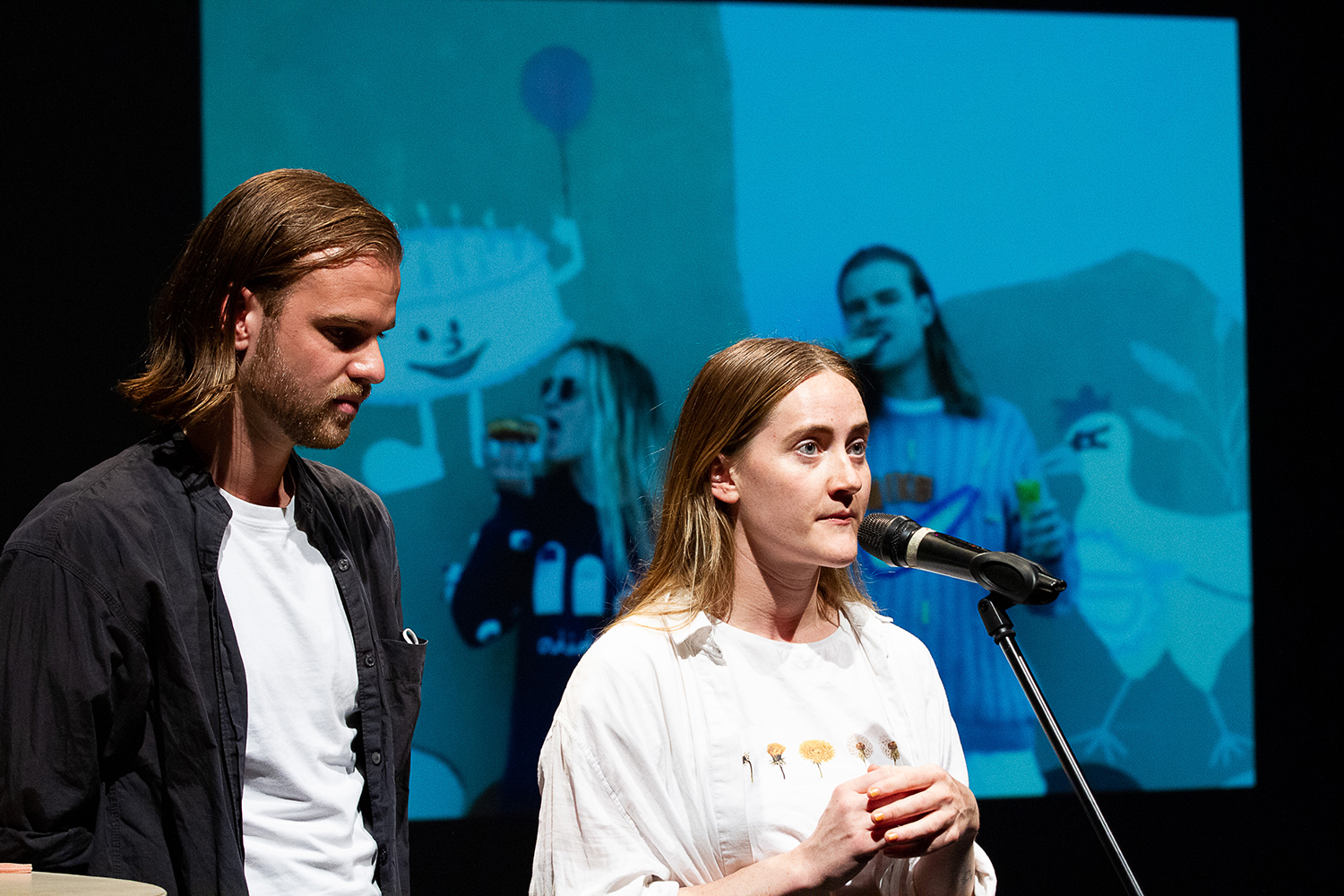 Acquaintances je duo umelcov zaoberajúcich sa performatívnym a vizuálnym umením. Tvoria ho islandskí umelci Arnar Geir Gústafsson a Hallveig Kristín Eiríksdóttir. Ich práca skúma miesta v našom bezprostrednom okolí vnímané ako neatraktívne, nedocenené a nehodnotné, kde sa človekom vytvorená krajina stretáva s potrebami prírody. Počas pobytu v Divadle Pôtoň v Bátovciach bude duo skúmať vnímanie bezprostredného okolia v kontexte chôdze, spomalení, a úlohy zvukových plôch a inštalácie v rámci týchto akcií.
Hallveig Kristín Eiríksdóttir je performerka, divadelná a vizuálna umelkyňa žijúca a pracujúca v Reykjavíku na Islande. Posledné roky pôsobí ako divadelníčka na voľnej nohe a kooperuje s rôznymi spolupracovníkmi. Jej tvorba reflektuje post-humanitu, hlas a práva prírody, historickú fan-fiction a decentralizáciu človeka v rôznych kontextoch. Skúma hranice rôznych médií, pracuje v oblasti performance, divadla, maľby a rozhlasu. Je jednou zo štyroch zakladajúcich členiek umeleckej skupiny CGFC a zároveň je aktívna v rámci skupiny performerov Losti Collective.
Arnar Geir Gústafsson je performer a vizuálny umelec so vzdelaním v oblasti sociológie a urbanistiky, ktoré sa odráža aj v jeho multidisciplinárnej tvorbe. V roku 2017 absolvoval Akadémiu výtvarných umení v Reykjavíku. Odvtedy pôsobí ako nezávislý performer a vizuálny umelec, súčasne pracuje aj v oblasti mestského plánovania. Počas minulého roka pracoval ako špecialista na mestské plánovanie v oblasti tvorby politiky a diseminácie v Planning Agency a bol stážistom v oblasti ľudských práv a sociálnej inklúzie v UN-HABITAT. Arnar pracuje s rôznymi médiami: od scénického umenia s umeleckou skupinou CGFC, cez tvorbu videoartu až po vytváranie smerníc vo verejných inštitúciách.
Podujatie je financované z projektu s názvom Vzkriesenie zázraku: Vývoj nového modelu festivalu na Slovenskom vidieku podporeného v rámci Grantov EHP a Nórska 2014 – 2021 a štátneho rozpočtu Slovenskej republiky. Správcom programu je Ministerstvo investícií, regionálneho rozvoja a informatizácie SR.
Zdroj: TS