Indie-rocková kapela Inhaler po necelém roce a půl od vydání debutového alba přichází s další deskou. Novinku z letošního února Cuts & Bruises představí 15. října v Lucerna Music Baru. Album, které je venku necelé dva týdny, se těší velké poslechovosti, jen samotný singl These Are The Days má již přes šest milionů přehrání na Spotify. Vstupenky jsou k dispozici od pátku 3. března 9:30 za 733 Kč na musicbar.cz a goout.cz.
Novinka Cuts & Bruises navazuje na úspěšnou prvotinu této čtveřice It Won't Always Be Like This, kterou se kapela představila na profesionální hudební scéně. Druhé studiové album spatřilo světlo světa poměrně krátce po debutu a nabízí celkem jedenáct tracků. Nechybí mezi nimi skladby s výraznými kytarami a naléhavým pěveckým projevem ani popovější a melancholičtější kousky. Hlas charismatického frontmana Elijaha Hewsona v některých polohách až neuvěřitelně připomíná hlas jeho otce Paula, kterého většina lidí zná jako Bona z U2.
Inhaler jsou velkou nadějí indie-rockové scény. Na novém albu se věnují širšímu záběru témat, na rozdíl od první desky, která byla romanticky laděná a pojednávala hlavně o lásce. A nezůstávají jen u textových proměn. Skladbám dávají popový nádech a je z nich cítit, že kapela usiluje o to, aby je dokázala v co nejvěrnější podobě předat fanouškům naživo. Přijďte se přesvědčit 15. října do Lucerna Music Baru.
Lucerna Music Bar & D Smack U Promotion present
Inhaler / IE
15. 10. 2023, doors 20:00
Lucerna Music Bar, Praha
www.musicbar.cz
Vstupenky za 733 Kč v předprodeji od pátku 3. března 9:30 na musicbar.cz a goout.cz. Vstupné na místě 790 Kč.
Vstupenky online: https://musicbar.cz/program/inhaler-ie-2/
Facebook událost: https://www.facebook.com/events/738556157852525/
Ticket link: https://musicbar.cz/cs/program/inhaler-ie-2/
www.musicbar.cz
www.facebook.com/lucernamusicbar
www.instagram.com/lucernamusicbar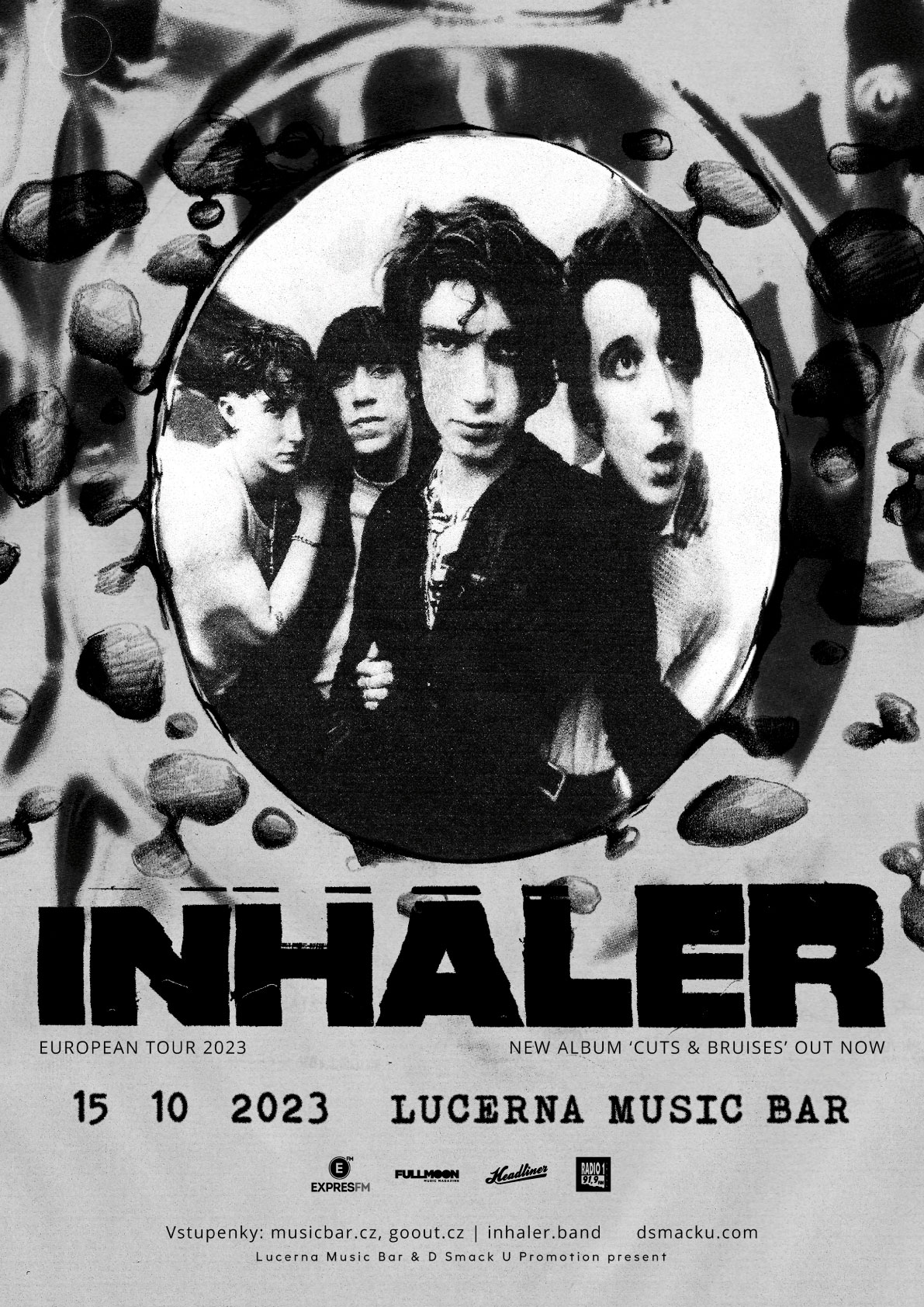 Zdroj: TS