Pred 39 rokmi, 18.mája 1980, v skorých ranných hodinách, sa rozhodol IAN KEVIN CURTIS (textár/spevák/autor JOY DIVISION) sužovaný depresiami, epilepsiou a manželstvom v rozpade, ukončiť (vo veku nedožitých 24 rokov) vlastný život samovraždou obesením. JOY DIVISION mali v ten deň vyraziť na US turné.
V sobotu 18.mája sa v rámci akcie Indie Hits udeje niečo ako spomienková noc na Iana Curtisa. Okrem samotných WARSAW/JOY DIVISION budeme pre Vás hrať aj to, čo ich hudobne či textovo inšpirovalo, ich súčasníkov ako aj interprétov, ktorých tvorba je s nimi nejako spätá/ovplyvnená. DJs: Ian The Indian, Hank-The DJ, BCN_BA'AL.
Music CCA: JOY DIVISION, NEW ORDER, BAUHAUS, P.I.L., KILLING JOKE, THE CURE, BUZZCOCKS, THE XX, DAVID BOWIE, SIOUXSIE, TRST, THE SMITHS, FRENCH FILMS, TALKING HEADS, DRANGSAL, IRON CURTAIN, MOUNT KIMBIE, ELECTIONS IN THE DEAFTOWN, TRENTEMOLLER, INTERPOL, THE NATIONAL, THE CHAMELEONS, VELVET UNDERGROUND, MARK LANEGAN, EDITORS, BEACH FOSSILS, SEX PISTOLS, THE WAKE, etc.
5€.
https://www.facebook.com/events/1986606118114436/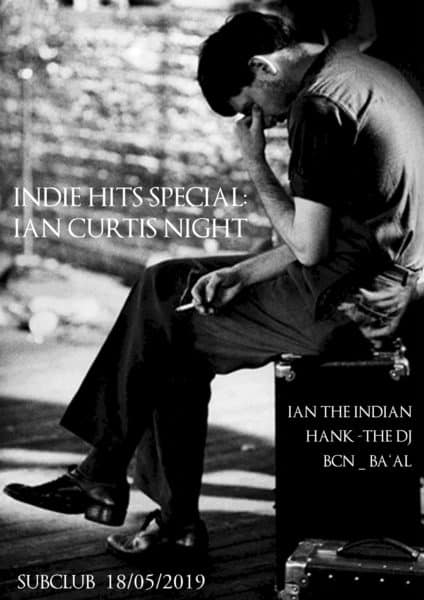 Zdroj: Subclub