Skupina IMT Smile absolvovala počas koncertného leta niekoľko desiatok letných koncertov, kde si ich koncert užili tisícky fanúšikov. V rôznych mestách Slovenska ale aj Čiech tak odohrali nielen svoje najväčšie hity ale aj skladby z aktuálneho albumu SRDCE ROZUM BOULEVARD, ktoré už fanúšikovia prijali za svoje.
" Prichádzame v poradí so siedmym singlom z tohto albumu. Je to pomalšia skladba TU ALEBO TAM. Je to pieseň, čo má pokojnú, pohodovú atmosféru, až romantickú, by som povedal. Trocha spomaliť a zvoľniť, počas leta sme boli každý víkend v inom meste, hrali sme aj 2 koncerty na jednom mieste aby sme sa tak mohli revanšovať a uspokojiť našich poslucháčov, a poďakovať im za ich priazeň. Album vyšiel pre necelým pol rokom, a som rád, že ľudia pozitívne reagujú na v podstate ešte stále nové skladby. Tiež sme pripravili aj video podobu tejto pesničky" konštatuje Ivan Tásler.
Videoklip obsahuje zábery, ktoré natočil Tomáš Slávik, spolu s ďalšími členmi kapely, Mirom Táslerom a Ivanom Kormaňákom. Na malú chvíľu sa v ňom objaví aj autor textu Vlado Krausz, ktorý len pred pár dňami získal cenu SOZA ako textár najhranejších slovenských diel, rovnako ako Ivan Tásler ako skladateľ najhranejších slovenských diel, a spoločne stoja aj za TU ALEBO TAM.
IMT Smile – TU ALEBO TAM
hudba: Ivan Tásler
text: Vlado Krausz
Ivan Tásler: akustická gitara, elektrická gitara, spev
Miro Tásler: klávesy
Tomáš Slávik: elektrická gitara, akustická gitara
Ivan Kormaňák: bicie
Peter Bartoník: basová gitara
Mário Garbera: saxofón
Pavol Jeňo: trúbka
Dano Šoltis: vibrafón
Nahrával a mixoval: Miloš Miňo Rojko
Mastering: Miloš Miňo Rojko
Nahrávané v Birdland studios
Producent: Ivan Tásler
Director/DOP: Tomáš Slávik
Camera Assitant: Tomáš Slávik, Miro Tásler, Ivan Kormaňák
2021 Universal Music
VIDEO : ISRC SK-V01-21-00096
AUDIO : ISRC: SK-A01-21-00039
Stream & Download : https://imtsmile.lnk.to/SRDCEROZUMBLVD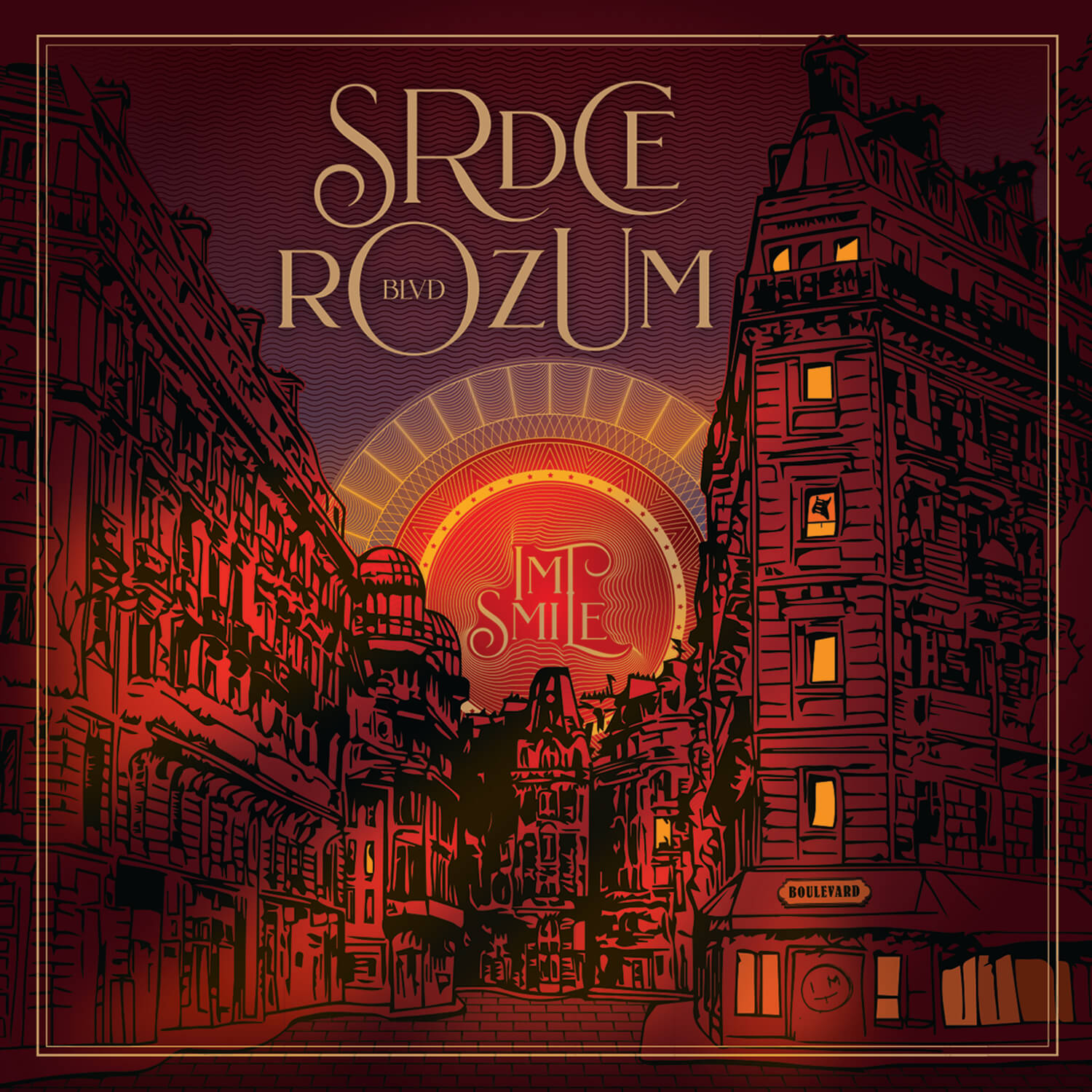 Zdroj: TS