Rodné mesto Táslerovcov zažije jeden z mála koncertov IMT SMILE na Slovensku v tomto roku a Prešov sa má skutočne na čo tešiť! IMT SMILE si aj tentokrát pre Dobrý festival pripravili výnimočný program.
Viac ako mesiac pred koncertom v legendárnom amfiteátri vo Východnej ohlasuje kapela beznádejne vypredané. IMT SMILE tento rok bude hrať väčšinu koncertov u našich susedov v Čechách, ale svoju už takmer neodmysliteľnú zastávku v rodnom meste nevynechá ani tento rok. Kapela spolu s hosťami a špeciálnou šou vystúpi na východe Slovenska exkluzívne iba na Dobrom festivale.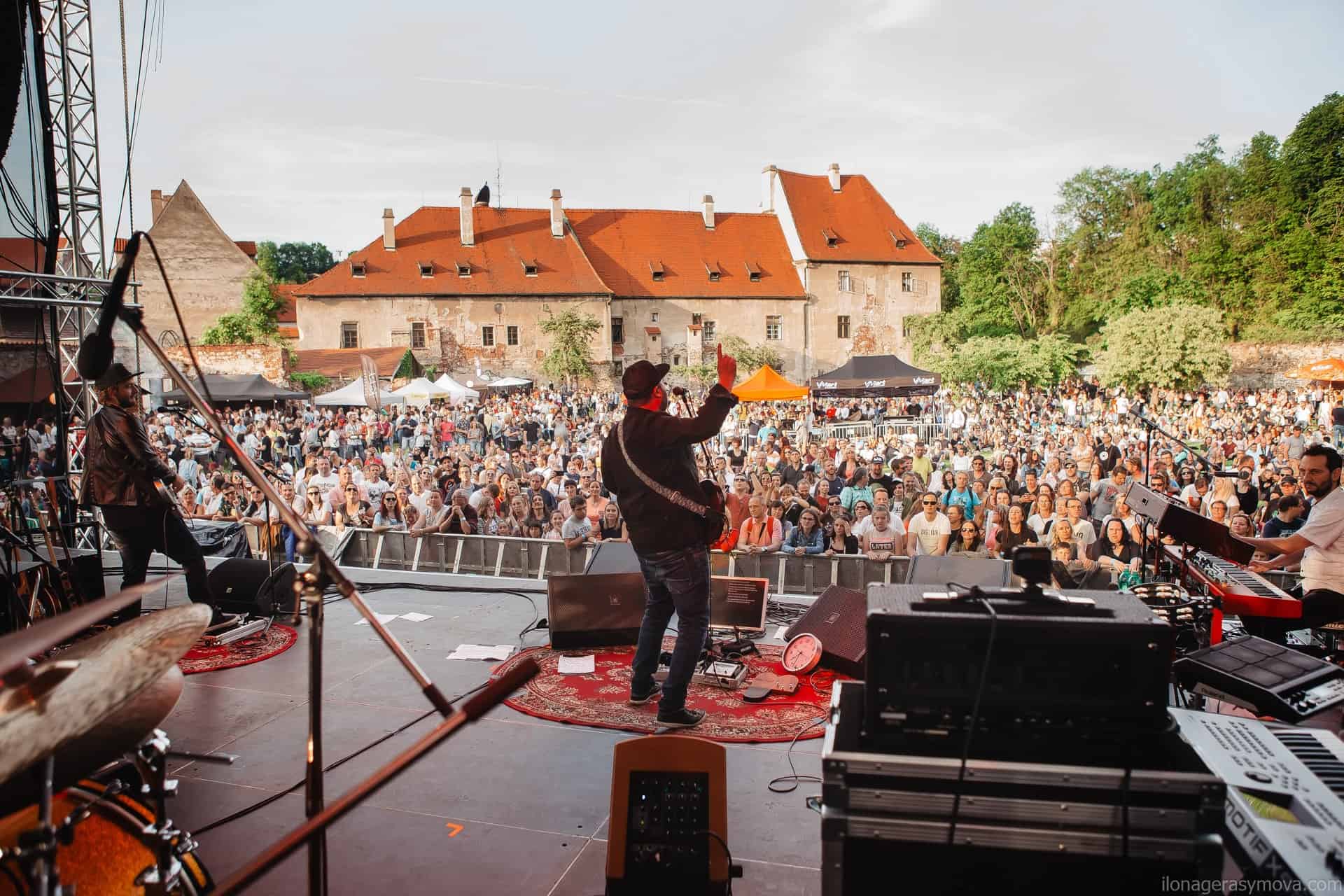 IMT SMILE, okrem už skôr avizovaného špeciálneho programu s Kalim, privíta na spoločnom pódiu aj českú kapelu Chinaski! IMT Smile, Chinaski a Kali budú mať v programe Dobrého festivalu aj svoje samostatné vystúpenia, na jednom pódiu ich však uvidíme i s IMT Smile. Na albume "Budeme to stále my" hosťuje Kali v pesničke "Poď so mnou", v skladbe "Osud" zase zaznieva známy hlas Michala Malátneho z Chinaski. "S Michalom sme spolupracovali už na albume "Exotika" v piesni "Hoří Hollywood", v súčasnosti v kapele hráva náš bývalý basgitarista Tomi Okres, takže nás toho spája oveľa viac a spoločný koncert je prirodzeným vývojom našej spolupráce. Minulý týždeň sme si spolu zahrali v Českom Krumlove a dopadlo to veľmi dobre. Už sa nevieme dočkať, keď sa znovu stretneme v Prešove", hovorí Miro Tásler.
11. ročník Dobrého festivalu sa bude konať 14.-16. júna 2019 na prírodnom kúpalisku Delňa v Prešove. IMT SMILE, Chinaski a Kali vystúpia na Dobrom festivale v sobotu 15.6.2019.
Zatiaľ ohlásené mená účinkujúcich: IMT Smile, Razorlight, N.O.H.A., Ofenbach, Pendulum DJ set, Kali a Peter Pann, Chinaski, Amorphis, Grai, Wayd, Ine Kafe, Slobodná Európa, Karolina Czarneczka, Kandráčovci, Štefan Štec, Chikiliki tu-a, Heľenine oči, Lukáš Adamec, Adam Ďurica, Emma Drobná, Tomáš Buranowski a mnohí ďalší! Viac na www.dobryfestival.sk a www.facebook.com/dobryfestival. Vstupenky sú v predaji v sieti ticketportal, ticketlive a v stánku Dobrého festivalu na Hlavnej ulici v Prešove.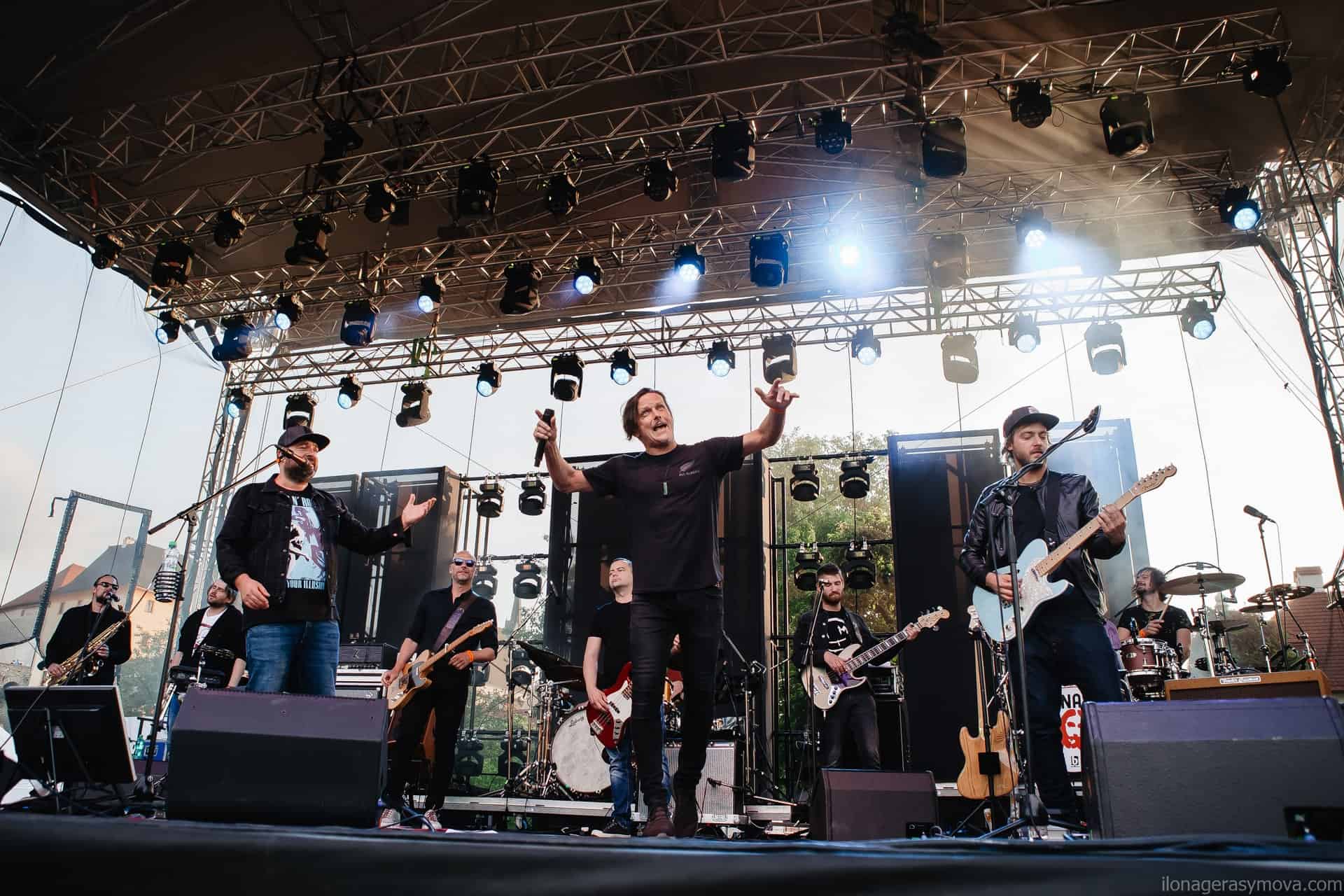 Novinkou na Dobrom festivale bude prítomnosť samostatného pódia Reggaenade Sound so štedrou hudobnou nádielkou od ska, cez rocksteady, reggae, dub až po dancehall.
Počas všetkých troch dní sú pripravené workshopy a diskusie. V Deutschmann GALÉRII sa okrem podávania DOBREJ kávy, budú premietať filmy, vystavovať obrazy, čítať rozprávky a diskutovať zaujímavé témy. Časť areálu bude vyhradená výstave limitovanej kolekcie obrazov takmer zaniknutých slovenských párt "Party v 21. storočí".
V detskom kútiku je pre deti taktiež pripravený bohatý program – maľovanie na tvár, výroba šperkov, zdobenie muffinov, háčkovanie, kurz prvej pomoci, zumba a ešte omnoho viac.
Viac info: www.dobryfestival.sk a www.facebook.com/dobryfestival. Vstupenky sú v predaji v sieti ticketportal, ticketlive alebo v stánku Dobrého festivalu na Hl. ulici v Prešove.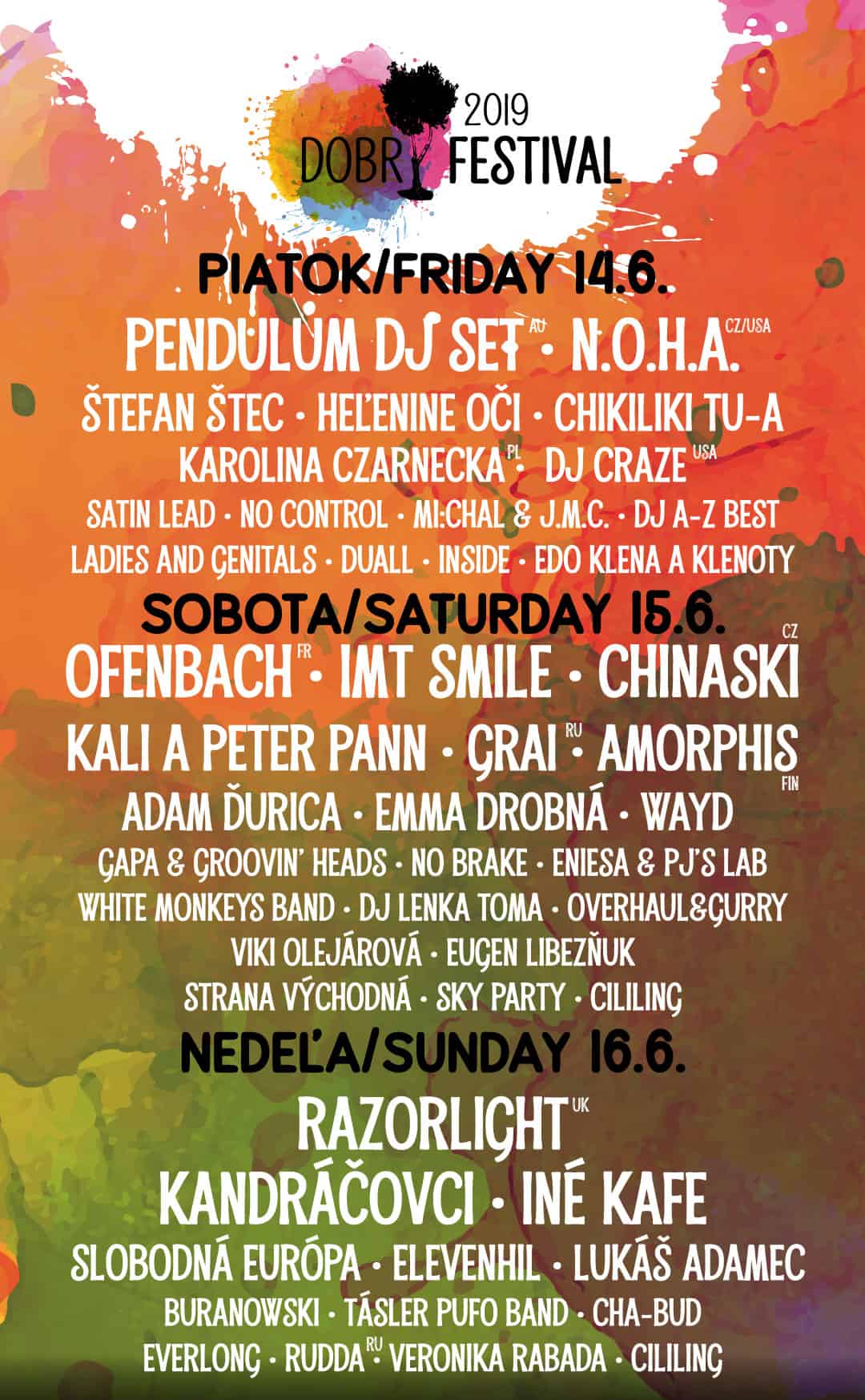 Zdroj: Dobrý Festival
Foto IMT SMILE+Chinaski: Ilona Gerasymova