"Mať sa tak s kým vracať nocou domov autom. Podeliť sa o nebo čo horí nad Slovnaftom," spieva v Hviezda v otváracom verši svojho tretieho albumu. Má názov "Pes poručíka Molnára" a opäť sa odohráva v kulisách hlavného mesta. Bratislavská kapela ho pokrstí v domácom prostredí 16. septembra v .klube pod lampou a pár hodín predtým zahrajú niekoľko piesní naživo aj v éteri Rádia_FM.
Gitarovka s textami bez klišé. Tak by sa dala charakterizovať hudobná skupina Hviezda, ktorú pred desiatimi rokmi založili Tomáš Ďurovka (spev), Peter Hajdin (gitara) a Peter Prekop (gitara). Kapela do dnešného dňa vydala 3 albumy: koncertné EP "Live U Očka" (2012), "Tu v Bratislave" (2014) a "Nič sa nemení" (2015).
Najnovší album "Pes poručíka Molnára" vznikal na pozadí postupných zmien v osobnom aj kapelovom živote jej členov. "Koncom mája 2019 sme si v Štiavnických vrchoch nad Hodrušou Hámre prenajali chalupu vysoko v horách. Erik "Losos" Horák si tam priniesol svoje inštrumenty, my sme si priniesli nástroje, a keďže tam bol mizerný signál, mohli sme sa sústrediť na to podstatné – na nahrávanie. Pôvodný plán bol nahrať skladby klasicky po stopách, aby sme nestratili možnosť veci donekonečna opravovať, korigovať a pižižlať. Lenže po prvom dni Erik zrazu vraví "chalani, veď vám to hrá dokopy super, prečo to celé nenahráme naživo?" Po prvotnom váhaní sa ukázalo, že to bol dobrý nápad," hovoria hudobníci z Hviezdy.
Každá pesnička na albume má svoj príbeh a každá aj vznikala vlastným tempom. Špecifické miesto na nahrávke má titulná pieseň "Pes poručíka Molnára", v ktorej odznie úryvok dialógu medzi Janom Třískom a Rudolfom Hrušínskym z filmu Jana Svěráka "Obecná škola" z roku 1991. "Text vznikol samozrejme oveľa skôr, než sme objavili tento filmový citát, a odkazuje na iné obdobie našej histórie: kým film sa odohráva na konci 40-tych rokov, pred Februárom 1948, Tomášov text sa odohráva na Februárke v 80-tych rokoch, pred Perestrojkou. Keď tento text pred rokmi Tomáš Ďurovka zverejnil na svojom fejsbúku, strhla sa búrka vášnivých reakcií starých bratislavských pankáčov: na starého Molnára si spomínal každý (aj keď každý inak…)," vysvetľuje gitarista Peter Hajdin.
Pes poručíka Molnára vychádza 10. septembra na značke Slnko Records a obsahuje 10 skladieb. O mix sa postaral Erik "Losos" Horák a o mastering Steve Corrao. Krst albumu prebehne 16. septembra v .klube pod lampou a vystúpenie bude mať aj výnimočne emotívny podtón – pôjde o verejnú kapelovú rozlúčku s bubeníkom Romanom Laukom, ktorý si medzičasom založil rodinu a svoj čoraz vzácnejší čas delí medzi viacero projektov. Hviezda dokonca hovorí o možno poslednom koncerte (prinajmenšom na dlhšiu dobu).
"Z kapely odchádza talentovaný spoluhráč, ale našťastie nám zostal skvelý kamarát. Jeho odchod sme pôvodne spoločne plánovali ako postupný, príchod pandémie ale zamiešal karty aj v tejto veci. Za posledný rok a pol sme nezahrali nijaký koncert a Hviezda sa tak ocitla v paradoxnej situácii: koncertný krst nášho aktuálneho albumu bude zároveň posledným koncertom s naším milým Uomankom za bicími. Symbolicky tak uzavrieme krásne 6 rokov trvajúce obdobie spoločného hrania. A čo bude s Hviezdou potom, to je v tejto chvíli vo hviezdach."
Hviezda – Pes poručíka Molnára CD | FLAC | MP3: https://www.slnkorecords.sk/hviezda/pes-porucika-molnara
Predpredaj na koncert 16.9. v Bratislave: https://tootoot.fm/sk/events/6126bad71f40540d782042ff
"Pes poručíka Molnára" na streamoch: https://slnko.lnk.to/hviezda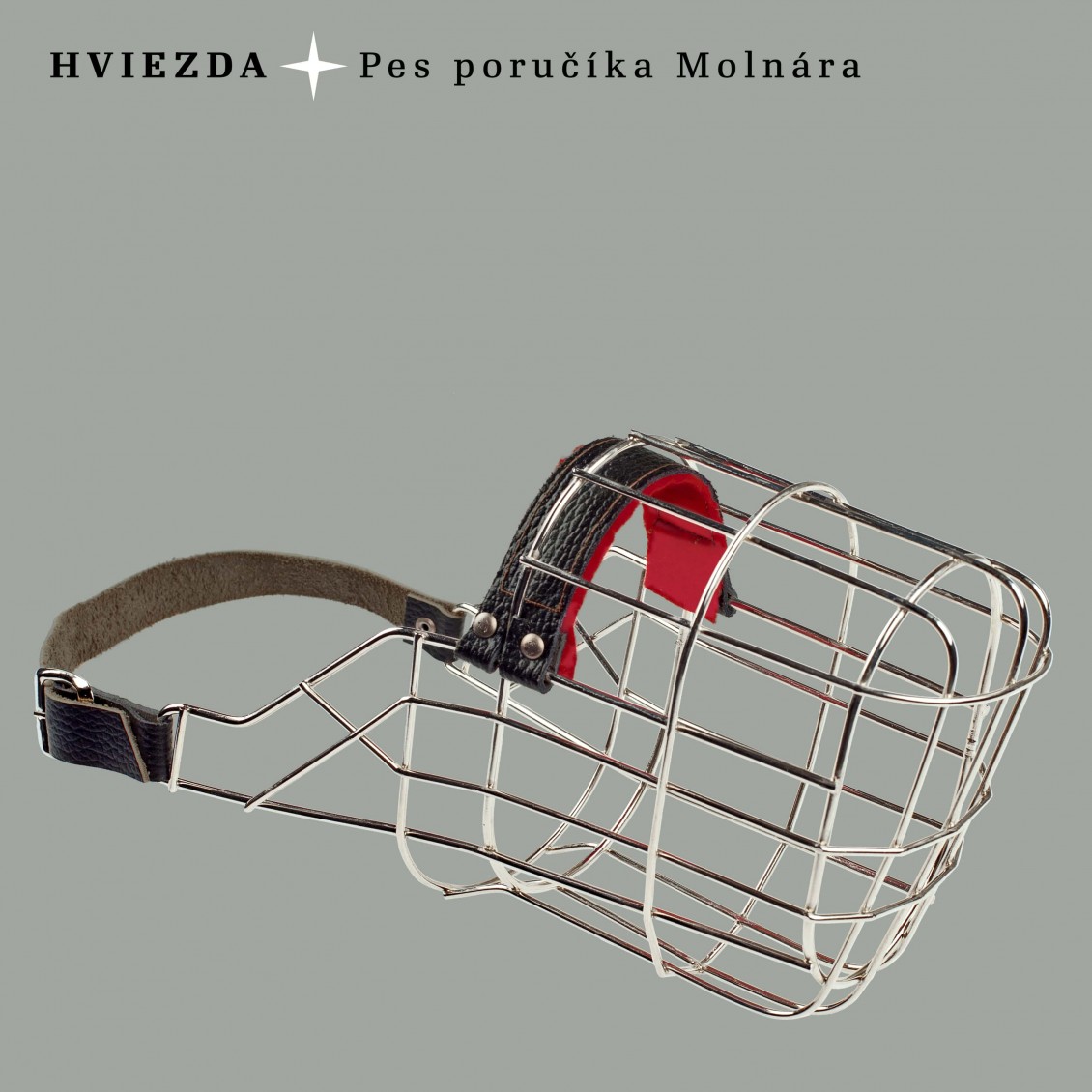 Zdroj: TS