Pesnička s názvom Za dverami je Martinovou osobnou a intímnou výpoveďou, ktorou poslucháča púšťa do svojich privátnych sfér. Prekvapením pre všetkých fanúšikov je, že Martin sa v tejto pesničke predstaví nielen ako skladateľ a klavirista, autor textu, ale po prvýkrát aj ako spevák.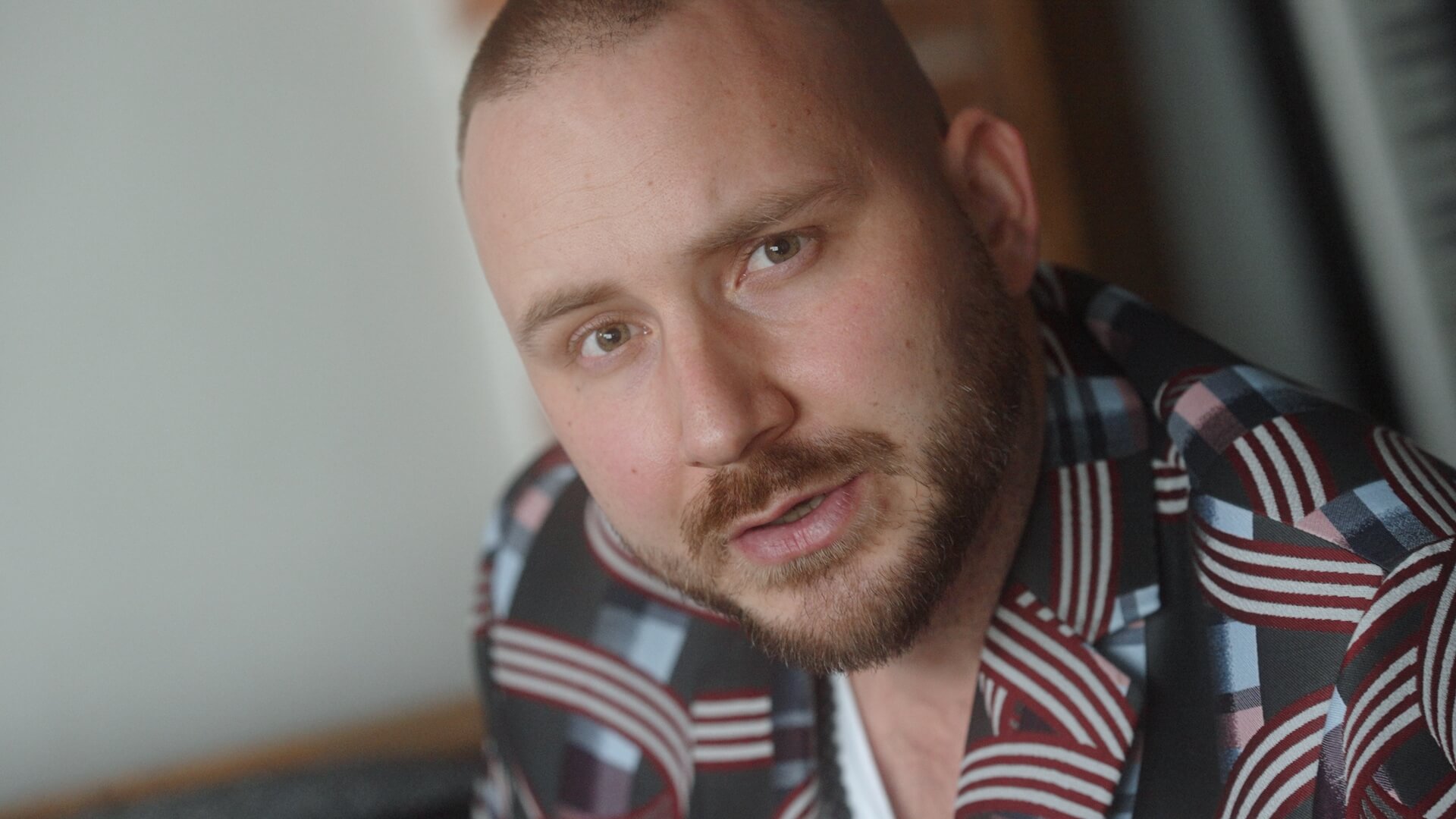 Hudobný skladateľ a klavirista Martin Kráľ je známy tým, že komponuje srdcom. Ako sám hovorí, nápad na pesničku prichádza zväčša v okamihu, keď to najmenej očakáva. "Moja tvorba odráža to, čo momentálne prežívam. Mnohokrát premýšľam nad sebou samým a nad svojim životom. Dávam emóciám voľný priebeh, sadnem si ku klavíru a všetko sa potom deje spontánne a prirodzene, takpovediac za pár minút."
Rovnako vznikol aj jeho nový singel, ktorý dostal názov Za dverami.
"Skladba otvára pomyselné dvere do môjho súkromia. Dáva možnosť ľuďom – fanúšikom a poslucháčom nazrieť hlboko do môjho vnútra, keď som sám. Chcel som v nej vyjadriť pokoru k životu a k ľuďom, pretože pokora je v živote veľmi dôležitá", hovorí Martin Kráľ o vzniku pesničky.
Martin v súčasnosti intenzívne pracuje na svojom druhom albume a hoci sme zvyknutí, že si na spoluprácu prizýva rôznych interpretov, pri novej pesničke Za dverami je to inak. Už pri jej komponovaní bola pre neho tak silná, osobná a intímna, že sa ju rozhodol hneď otextovať a sám aj naspievať.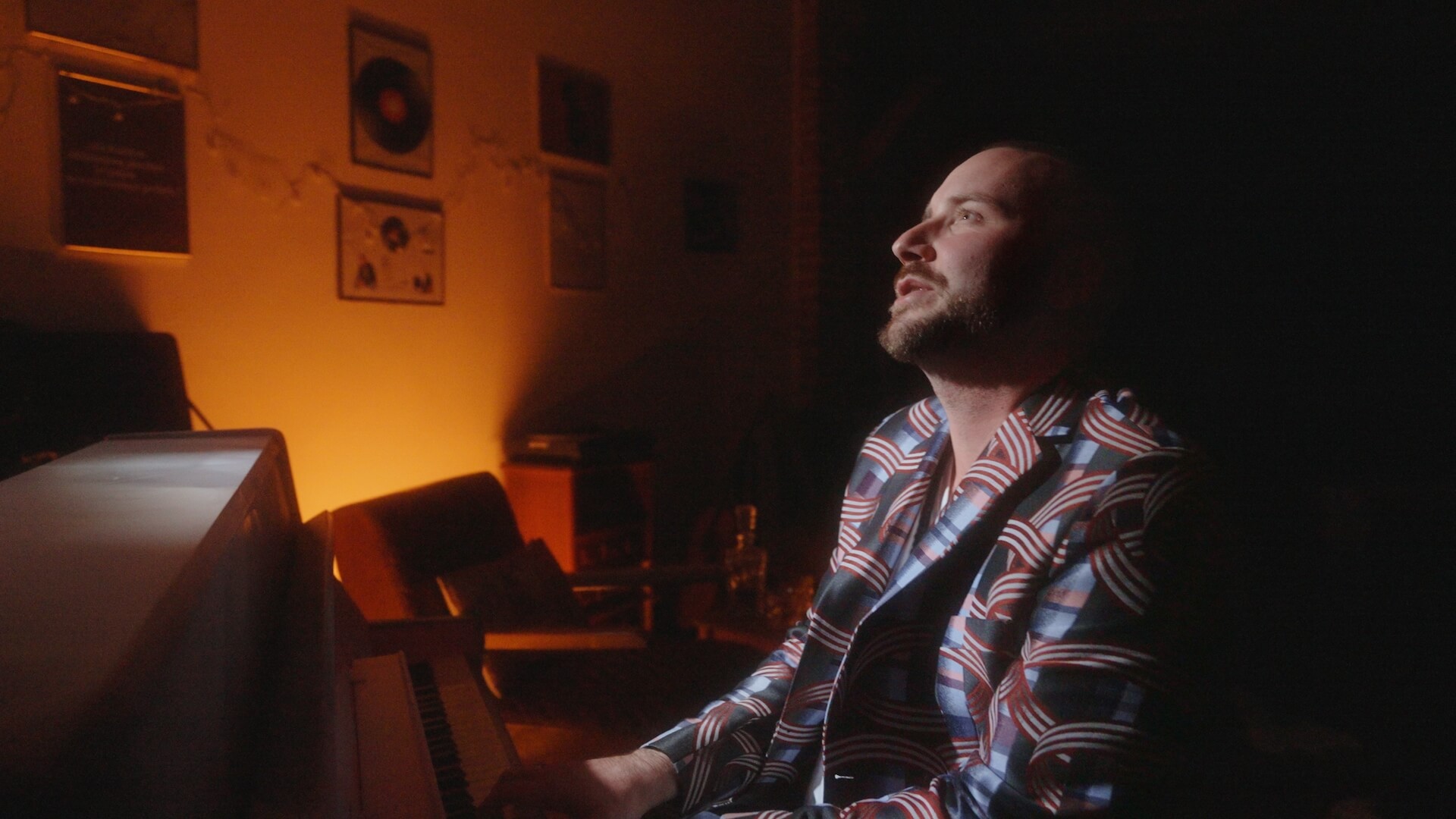 "Nemám ambíciu stať sa spevákom, ale skladba aj text, ktorý vznikol už pri jej komponovaní vyjadruje moje pocity, je o mojom živote. Verejne v nej spievam o tme, v ktorej som žil, o chybách, ktoré som v živote spravil, a ktoré si uvedomujem. Dôležité však je, ak má človek pri sebe dobrých a úprimných priateľov, pri ktorých môže zostať sám sebou a nájsť v živote ten správny smer, dodáva Martin Kráľ.
Hudobný skladateľ a klavirista Martin Kráľ pieseň Za dverami venoval pamiatke Mekyho Žbirku: "Mekyho Žbirku som od detstva považoval za jedného z najvýraznejších a najtalentovanejších hudobníkov slovenskej hudobnej scény. Stala sa z neho legenda slovenského popu. Vždy som ho vnímal ako slušného človeka, prajného a pokorného umelca. Bol pre mňa veľkou inšpiráciou a jeho platne budú vždy zdobiť moje klavírne štúdio."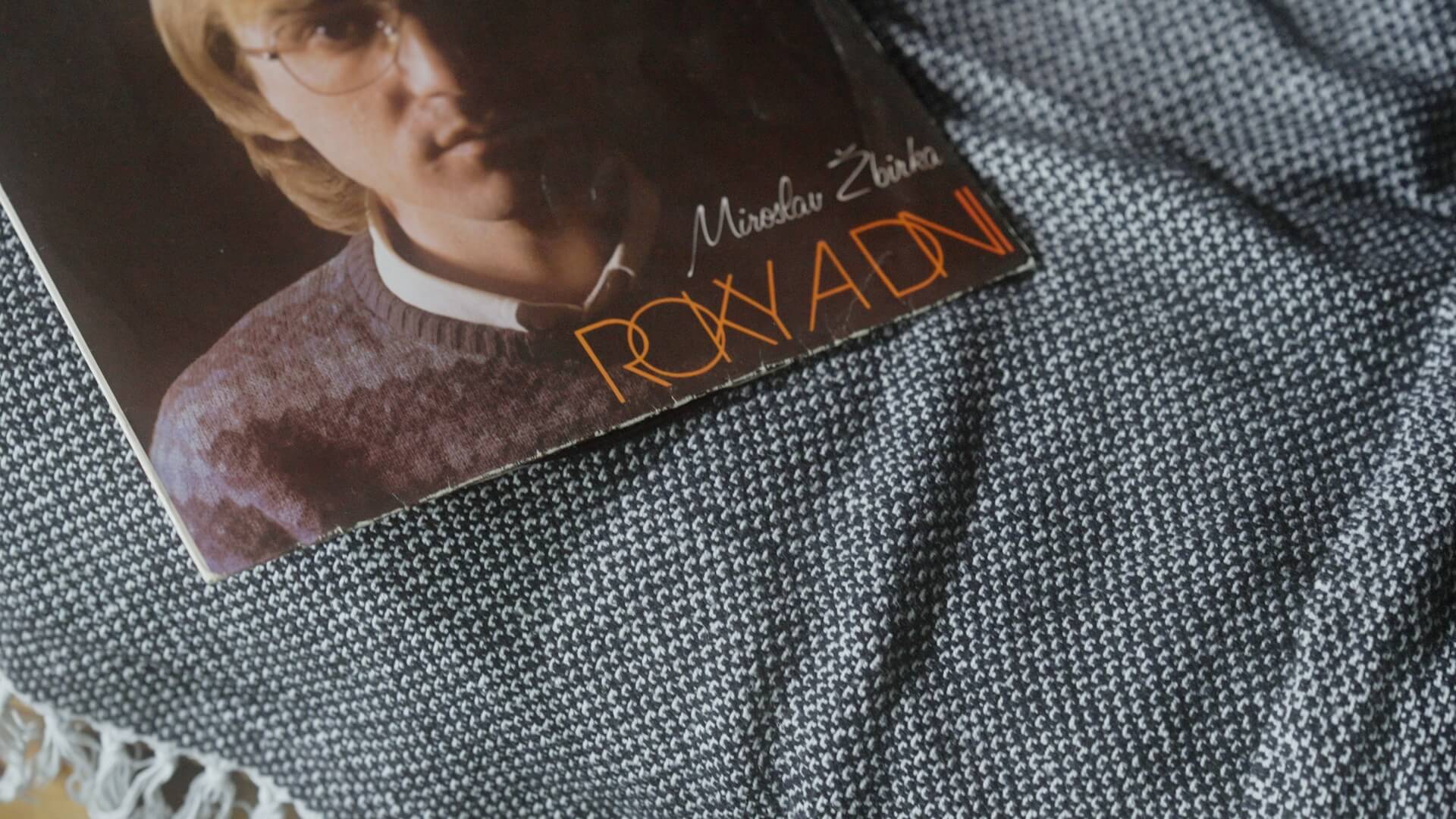 Singel Za dverami vychádza spolu s videoklipom, ktorý vznikol pod taktovkou režiséra a kameramana Jána DoubleJ Jančoka, o mix master a final aranž pesničky sa postaral Ján Zborovjan.
Martin Kráľ sa narodil v roku 1988 v Bratislave. Nepochádza z hudobnej rodiny a nevyštudoval konzervatórium. K hudbe a hre na klavíri sa dostal v útlom detstve. Šiel za svojim snom a dnes sa venuje výlučne autorskej tvorbe. Hoci je aktuálne považovaný za jedného z najtalentovanejších skladateľov slovenskej populárnej hudby, nie je mu cudzí žiaden štýl. Hudbu tvorí tak ako cíti, vždy autenticky a s vášňou. Okrem komponovania hudby píše aj texty k svojim pesničkám. Na konte má mnoho úspešných spoluprác so známymi osobnosťami slovenského hudobného sveta, medzi ktorých patrí napríklad slovenská rocková legenda Paľo Drapák, vynikajúce speváčky Veronika Strapková, Anabela Mollová, Dominika Jurena Stará, Lenka LeRa Rakar, raperi Vladis, Plexo, Čis T a ďalší. V roku 2017 vydal svoje debutové CD s názvom Tvárou v tvár životu.
WWW: www.martinkral-skladatel.sk/
FACEBOOK: www.facebook.com/Kral.pianist/
INSTAGRAM: www.instagram.com/martinkral_skladatel/
YOUTUBE: www.youtube.com/channel/UCyQ8LkeLNopr8-LgZL42kAA
Zdroj: TS