Projekt venovaný všetkým ženám, ktoré sa cítia ako "NEVIDITEĽNÁ". Okrem skladby, odštartoval aj hudobný koncept, ktorým chce pomáhať týraným ženám. Ako pilotnú skladbu projektu podporil svojou spoluprácou SUPA zo skupiny Moja Reč, ktorý slohou poukázal na danú myšlienku, z ktorej doslova mrazí!
Skladby o ženách nie sú prelomovou témou, avšak jej spracovanie vie byť očami každého interpreta osobité. Presne toto podčiarkuje tvorbu mladého speváka Dennyho Veselého, ktorý síce spracováva svoju tvorbu emotívne, no o to viac vystihuje jeho odkaz v každej skladbe inak. Pred necelými dvoma rokmi začal pracovať na základe osobitých výpovedí svojich známych na projekte, ktorý síce vyznie až mrazivo, no výpovedná hodnota je veľmi cenná a dôležitá, najmä v uplynulých mesiacoch, kedy boli zverejnené extrémne zvýšené percentá domáceho násilia páchaných na ženách. A to aj v dôsledku karantén počas pandémie, kedy viac ako kedykoľvek predtým prechádzali vzťahy ťažkou skúškou. Aj preto vznikla stránka https://www.neviditelna.sk/ , kde sa spojili známe – neznáme tváre ako speváčka Dominika Mirgová, herečka Broňa Kovačíková, Kristy Mohr, Natália Grmanová, fotografka Katarína Šlesárová, ktoré reprezentujú danú tému #neviditeľná. Tematický make – up na fotkách, ktorý znázorňoval násilie nalíčila Michalea Rajnova, videoIIklip dotvoril režisér Ján DoubleJ Jančok a celkovo o hudobnú produkciu sa postaral Roman Zámožný zo Starmusic.
Samotný koncept, ktorý nesie aj ten hudobný bude mať kontinuálne pokračovanie, aby sa projekt a daná myšlienka nestratila jedným videoklipom, ale z vizuálu na vizuál sa prehlbovala sila samotného projektu.
"Celý koncept #neviditeľná je venovaný žene. Cieľom je rozvíriť problematiku týrania žien na Slovensku a že každá jedna žena má všetko vo vlastných rukách. Chcem im pomôcť sa odhodlať urobiť správny krok, aby danú situáciu začali okamžite riešiť. A tie, ktoré sa s týraním nestretli určitým spôsobom varovať, že to nie je správne a treba včas konať. Buď pozorný/á a nedovoľ, aby sa takéto veci diali aj v tvojom okolí. Žena je pre nás často múzou a dôvodom prečo ideme za svoje vlastné hranice. Ženy sú, boli aj budú pre mňa inšpiráciou číslo jeden, a preto im pomocou rozvírenia tejto vážnej témy chcem vrátiť a poukázať nato. Ďakujem preto všetkým, ktorý tento projekt podporia a budú túto myšlienku šíriť ďalej. Možno tým pomôžeme spoločne aspoň jednej, možno viacerým ženám zachrániť svoj život", opisuje interpret Denny Veselý.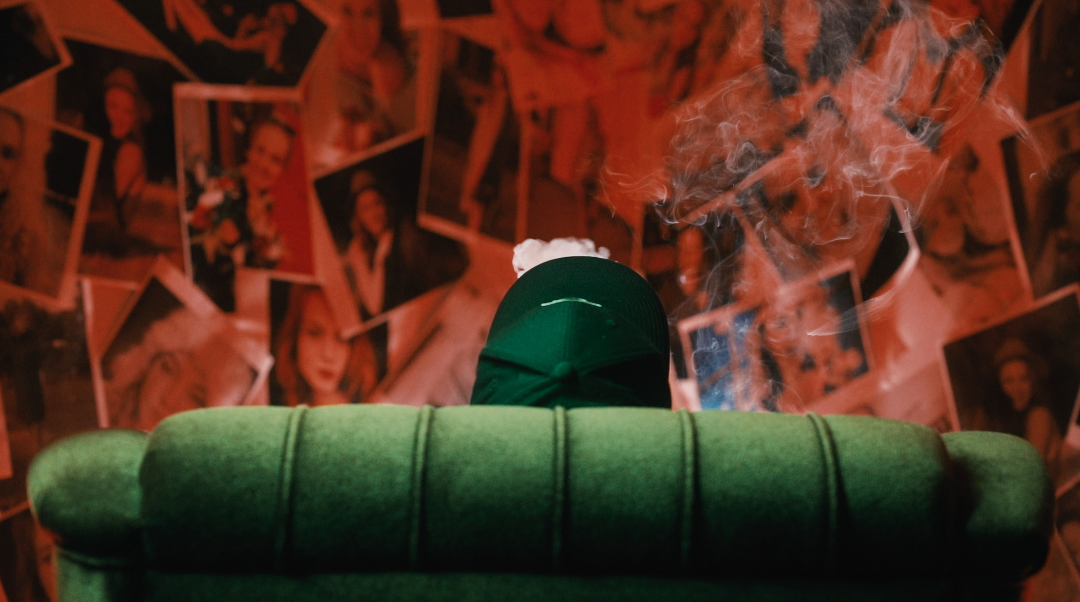 #neviditeľná situácia, ktorá sa deje za zavretými dverami
#neviditeľné pocity, ktoré žena zažíva pri rôznych životných situáciách.
#neviditeľná vnútorná sila ženy, ktorá spravila rozhodnutie a začala problém riešiť.
…#neviditeľna
www.neviditelna.sk
INSTAGRAM: https://www.instagram.com/totojedenny_/
FACEBOOK: https://www.facebook.com/denis.shortak.vesely
Zdroj: PR/BRAND MANAŽÉR JANA TRELLOVÁ/RUKA HORE
Foto: DoubleJ