9.ročník Ruka Hore Awards sa pomaly blíži do finále a ako prvá hudobná anketa má okrem vlastného kurzu na tipovanie víťaza v najhlavnejších kategóriách – skupina roka 2021, interpret roka 2021 a interpretka roka 2021 aj vlastný filter, ktorý nielen pomôže rozhodnúť za koho hlasovať, ale je upravený aj do štýlovej grafiky tohtoročných farieb.
Ruka Hore Awards: Jedinečné instagramové filtre!
Ruka Hore Awards 2021 sa už nezadržateľne blíži, hlasovať za svojich obľúbených interpretov, albumy či videoklipy roka v 19 rôznych hudobných kategóriách a vyhrať hodnotné ceny môže verejnosť do 1. marca na stránke awards.rukahore.sk.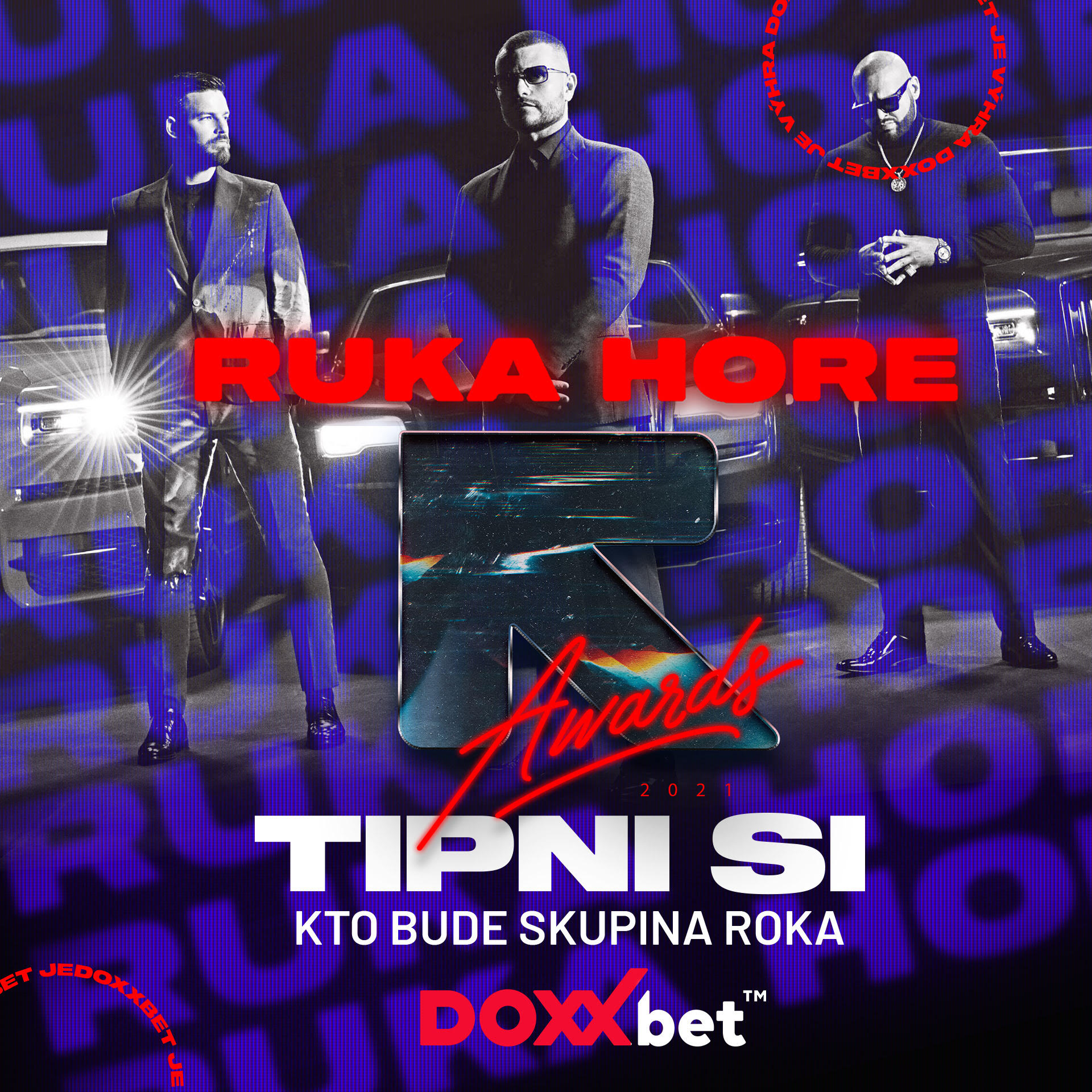 Okrem unikátnej spolupráce s tipovacou spoločnosťou DOXXbet, ktorá prvýkrát spustila hlasovanie v oblasti kultúry, prináša tento už v poradí 9.ročník svoju ďalšiu interakciu pre fanúšikov hudby. Už po druhýkrát si môžu tí nerozhodnejší dopomôcť aj jedinečnými instagramovými filtrami, ktoré vytvoril Tomáš Muška a digitálna distribúcia Ruka Hore / (@rukahore).
K dispozícii sú teda 4 unikátne filtre –
Za koho mám hlasovať v Ruka Hore Awards– efekt, ktorý pomôže vybrať si spomedzi hudobných umelcov za koho hlasovať v ankete. Jeho ovládanie je veľmi jednoduché – stačí, keď sa otvoria ústa a filter sa automaticky spustí.
Za koho mám hlasovať v Ruka Hore Awards 2– ten istý filter s pridaným efektom šípok z loga Ruka Hore.
Horiace okuliare– okuliare, ktoré sú zložené zo šípok z loga Ruka Hore. Na pravej strane je tzv. slider, keď sa po ňom prejde prstom, zmení sa farba skiel a aj ohňa, ktorý obkresľuje obrysy.
Ruka Hore konfety– tie doslova vystrelia z oboch rohov mobilu smerom k tvári.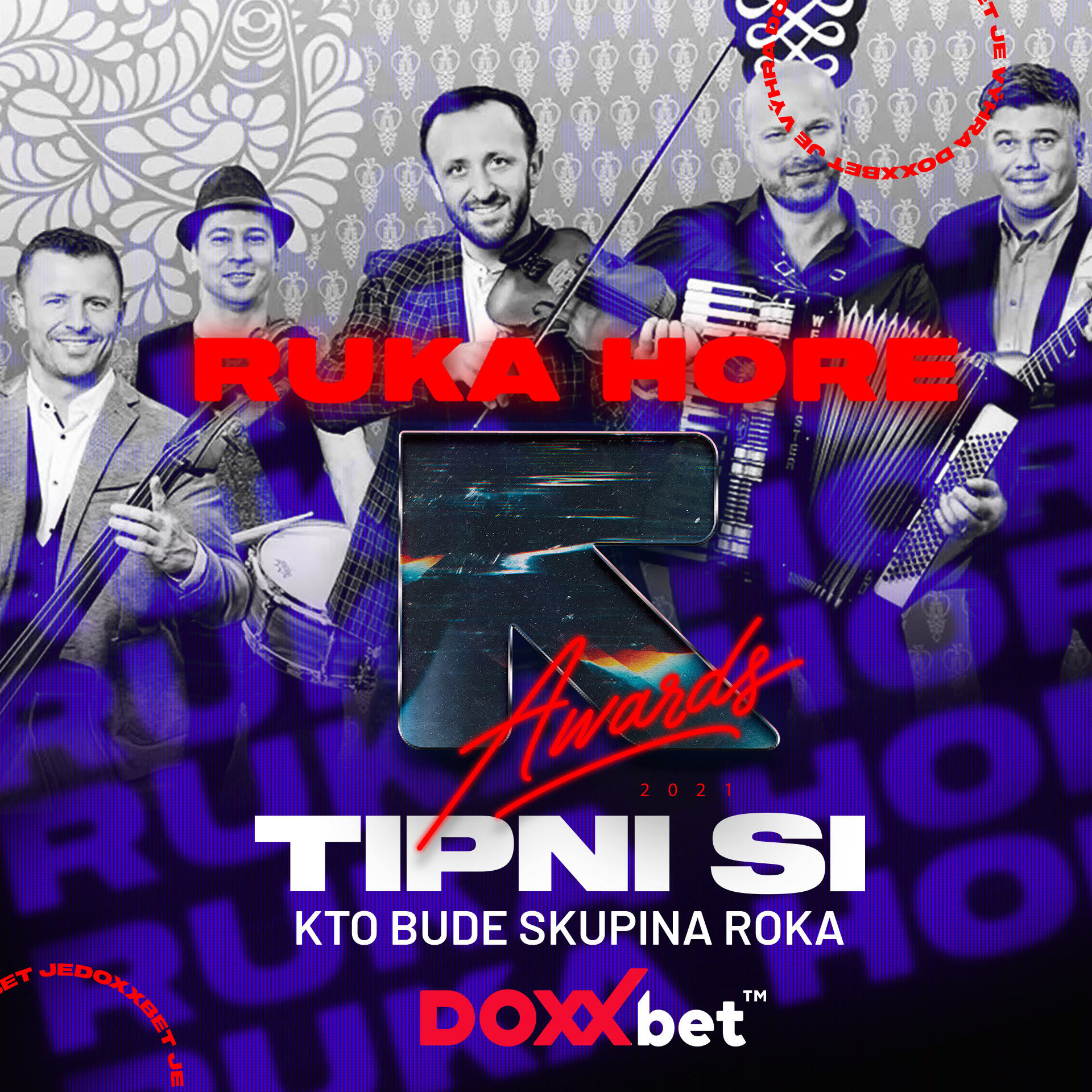 Tvorca filtrov, Tomáš Muška viac o procese tvorby nových filtrov na Instagrame.: "Filtre, ktoré som vytvoril pre Ruka Hore Awards 2020 aj 2021 sú vytvorené softvérom, ktorý vyvíja samotná spoločnosť META (SPARK AR), pričom rozšírená realita (AR – Augmented Reality) je typ technológie, ktorá do reality pridáva vrstvy digitálnych 'informácií'. Počítačom generované obrázky (môže to samozrejme zahŕňať aj zvuk či video) sa prekrývajú s fyzickým prostredím reálneho sveta. Existujú rôzne spôsoby ako môže byť AR spustená, napríklad pomocou rozpoznávania tváre, polohy GPS, obrázkov atď. Pri vytváraní som samotný filter rozdelil na 2 základné časti – 1. grafická, 2. vytváranie logiky daného filtra. Najskôr som si popripravoval grafické prvky, ktoré sa skladali zo samostatných častí (logo Ruka Hore a dizajn tohtoročných Awards, z ktorého som si popripravoval kartičky s menami SK/CZ hudobných umelcov. Po grafickej časti nasledovala trošku zložitejšia časť, nastavovanie logiky celého filtra (teda ako sa má správať). Už na začiatku som musel určiťo aký typ filtra sa jedná – 3D objekt v priestore/objekt, ktorý sa bude premietať na tvári. Po základných nastaveniach filtra som vložil grafickú časť do programu, kde som ju začal spájať s logikou, ktorá sa má vykonať po zaznamenaní tváre. To znamená, že po otvorení úst sa filter má spustiť/dať od začiatku. Ak sa tvár bude približovať, filter nezmizne, ale zostane na tvári."
Tomáš prezradil aj jednu úsmevnú pikošku, ktorá sa mu stala počas tvorby filtrov, na ktorú si treba v dnešnej dobe sociálnych sieti, ktorá vyhodnocuje každý ruch veľký pozor.
"Stala sa mi celkom zaujímavá vec. Keď odosielam filter na schválenie do spoločnosti META, musím nahrať aj video, ktoré slúži na ukážku daného filtra. Pri nahrávaní jedného z nich som mal v pozadí pustenú TV so seriálom. V ňom práve bolo počuť (ehm) veľmi zaujímavé zvuky, ktoré som nevnímal. Keď som filter odoslal na schválenie, tak ma kontaktovala spoločnosť META, ktorá mi poslala varovanie, že pokiaľ to video neupravím a nezmažem zvukovú stopu, môj osobný FB účet bude zablokovaný navždy za 'sexual content'."
https://bit.ly/RukaHoreTipovanie
https://awards.rukahore.sk/
https://www.instagram.com/rukahore/
Zdroj: TS