Po marcovom online vydaní 6. ročníka world music festivalu Hudba sveta Žilina sa už tento týždeň uskutoční jeho živá verzia. Predstaví sa tu niekoľko world music zoskupení z niekoľkých krajín Európy. Jednou z nich bude aj slovenská world music kapela La3no Cubano, ktorá tento rok oslávila svoje pätnáste výročie. Na otázky PR manažérky festivalu Ľubice Záborskej, odpovedal spoluzakladateľ skupiny La3no Cubano, Tono Guth.
Pred pätnástimi rokmi si ty, Roman Kovács, Ján Bodiš a Jakub Zipser založili kapelu, ktorej idea bola priniesť na vtedajšiu slovenskú scénu vlastný pohľad na latinsko-americkú hudbu. Čo vás inšpirovalo, odkiaľ prišla táto vášeň pre hudbu ďalekej Latinskej Ameriky?
Viac ako vášeň pre hudbu Latinskej Ameriky to bola vášeň pre akékoľvek perkusie, djembe, conga… Veľmi nás inšpirovali kamaráti z kapely Mango Molas. Prebubnovali sme celé noci na bubnovačkách na Červenom Kameni, v Modre, Pezinku. Začali nás lákať rôzne rytmy, spočiatku sme k tomu pristupovali veľmi intuitívne. Ale čím viac sme prenikali do tajov tejto hudby, začali sme sa viac zaujímať čo je to samba rytmus, tumbao, bossa nova, ako sa to hrá na djembe, conga a ďalšie perkusie. V tom čase ešte nebol youtube, tak sme si chodili kupovať nahrávky, knižky a perkusie do Drumhousu vo Viedni…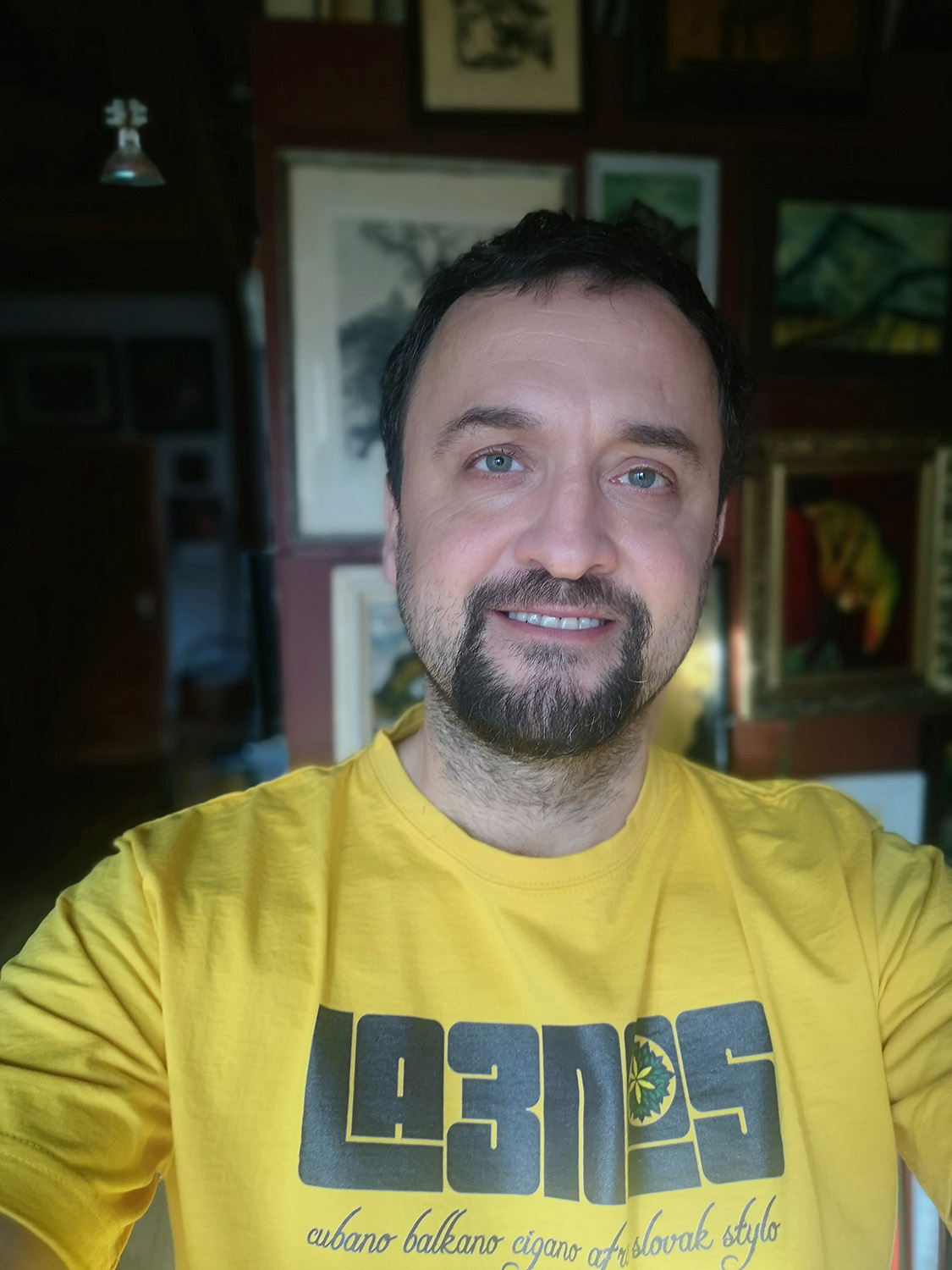 Ako výborní hudobníci, hráči zväčša na perkusie, ale aj dychové nástroje, vedeli ste sa zhodnúť na aranžmánoch, hudobných témach okamžite? Tvorili ste a tvoríte ako skupina, alebo ste to prenechali jednému, dvom z vás? Aký je proces vzniku vašich skladieb?
Na začiatku sme tvorili ako štvorica, čo bolo v podstate jednoduché. Na prvý koncert na Etno festival v Pezinku v roku 2005 sme pripravovali krátky program, kde sme dávali dokopy nejaké groovy, breaky a podstatné bolo zapamätať si to, nahrať a na druhý deň zopakovať. Tým pádom sme si museli začať nápady zapisovať, zdokonaľovať…neskôr k tomu prišli melódie a aj cover verzie známych skladieb, napríklad od Buena Vista Social Club a pod. V súčasnosti je naša tvorba hlavne o hľadaní niečoho nového ale zároveň folklórneho, etnického. V rámci našej slovenskej verzie world music pracujeme s nejakým pôvodným etnickým patternom, alebo používame naše vlastné melodické či rytmické motívy a nápady a tie potom prepracovávame do nejakej novej formy.
V roku 2012 ste vydali svoj prvý a zatiaľ jediný album Rodina, kde je vašich 13 autorských skladieb. Okrem vtedajšej stálej 7-člennej zostavy vám na albume hosťovali nielen jazzoví, ale aj folklórni hudobníci či členovia slovenskej reggae kapely Medial Banana. Celkový dojem z albumu je potom skutočnou syntézou rôznych hudobných štýlov a hráčskych techník.
Áno, chceli sme aby bol tento album veľmi farebný, aby tam hrali rôzni ľudia, aby tam boli rôzne hlasy, rôzne zvuky, rôzne piesne. Tvoril sa pomerne dlho od roku 2005 do 2012, čiže veľa z tých piesní prešlo 7-ročnou evolúciou. Rovnako aj naša schopnosť zahrať tieto skladby sa postupne menila. Odvtedy sme tieto piesne zasa trochu pozmenili a aj preto nás stále baví ich hrať a zabávať nimi naše publikum.
Váš stály člen kapely Ján Kružliak, ako vynikajúci huslista, zaručene nemá problém s adaptovaním sa do akéhokoľvek hudobného štýlu a v rámci jednej skladby vie bravúrne ukázať všetko, čo na husliach dokáže. Bol to jeho nápad pretvoriť niekoľko slovenských ľudových piesní do "La3no mutácie" a prizvať folklórnych spevákov, alebo ste k tomu dospeli viac menej spolu a spontánne?
Jano sa v tom určite vyzná asi najviac, jednak čo sa týka folklóru ako aj narábania s rôznymi štýlmi. Piesne, ktoré išli na náš prvý album, to bolo pomerne spontánne, keďže sa všetkým páčili, tak sme ich dali dokopy. Náš najnovší singel Chlapec Vandrovný vznikol tak, že Jano s touto skladbou pracoval už v inom projekte – OneBeat v USA. Keď sa vrátil, tak sme tento jeho nápad zaranžovali, nahrali, a v rámci nášho turné na Kube sme k nej natočili klip. Bolo to celkom vtipné, že východniarska ľudovka nahratá bratislavskými hudobníkmi a natočená na Kube…určite si pozrite! ☺
Pristavila by som pri spojení latino rytmov so slovenských folklórom. Zatiaľ čo slovenská ľudová hudba narába zväčša s dvoj a trojdobými rytmickými patternami, latinsko-americká hudba je v tomto omnoho náročnejšia. Množstvo synkop (prízvukov na neprízvučných, čiže ľahkých dobách taktu), striedaní rytmov, úplne iné frázovanie….Ako sa teda dajú zlúčiť takého dva diametrálne odlišné hudobné svety dokopy?
Samozrejme, že si to vyžaduje určitú dávku hravosti, experimentovania, zvedavosti a improvizácie. Improvizácia hrá veľkú rolu v našej tvorbe. Určite sa nájdu nejaké spojitosti, podobne ako v slovenskej hudbe nájdete 2 a 4-dobé metrum, nájdete ho aj v latino hudbe. Pre latinskoamerický hudobný jazyk je typická bohatá synkopická rytmika. V praxi to znamená, že zrazu niekto zahral kubánsky rytmus, ku ktorému sa hodila nejaká slovenská melódia, a tak aj tá najbežnejšia slovenská ľudová pesnička naberá so živelnou latino/la3no rytmikou na tanečnosti. Tanečnosť našej hudby je asi najvýraznejším znamením našej kapely. Ale treba podotknúť, že La3no Cubano sa neustále vyvíja, aj po hráčskej a estetickej stránke, a už pred niekoľkými rokmi sme začali v našej hudbe okrem latinsko-amerických používať aj najrôznejšie etnické prvky z celého sveta – rytmy či melodiku balkánu, rómskej hudby afrobeatu, či orientu, ale aj modernej elektronickej hudby a kombinovať ich s jazzovou harmóniou a slovenskými ľudovými piesňami. Takže kubánske a latinsko-americké rytmy, na ktoré poukazuje náš názov, tvoria v súčasnosti už len jednu z mnohých príchutí nášho hudobného kokteilu. Spájanie takýchto štýlov si vyžaduje viacročné skúsenosti, odvahu improvizovať, patričnú profesionalitu a chuť hľadať tie najlepšie možné kombinácie.
Viac informácii o celom programe festivalu Hudba sveta Žilina a vstupenkách nájdete na našej webovej stránke http://www.hudbasvetazilina.sk ako aj facebookovej stránke festivalu.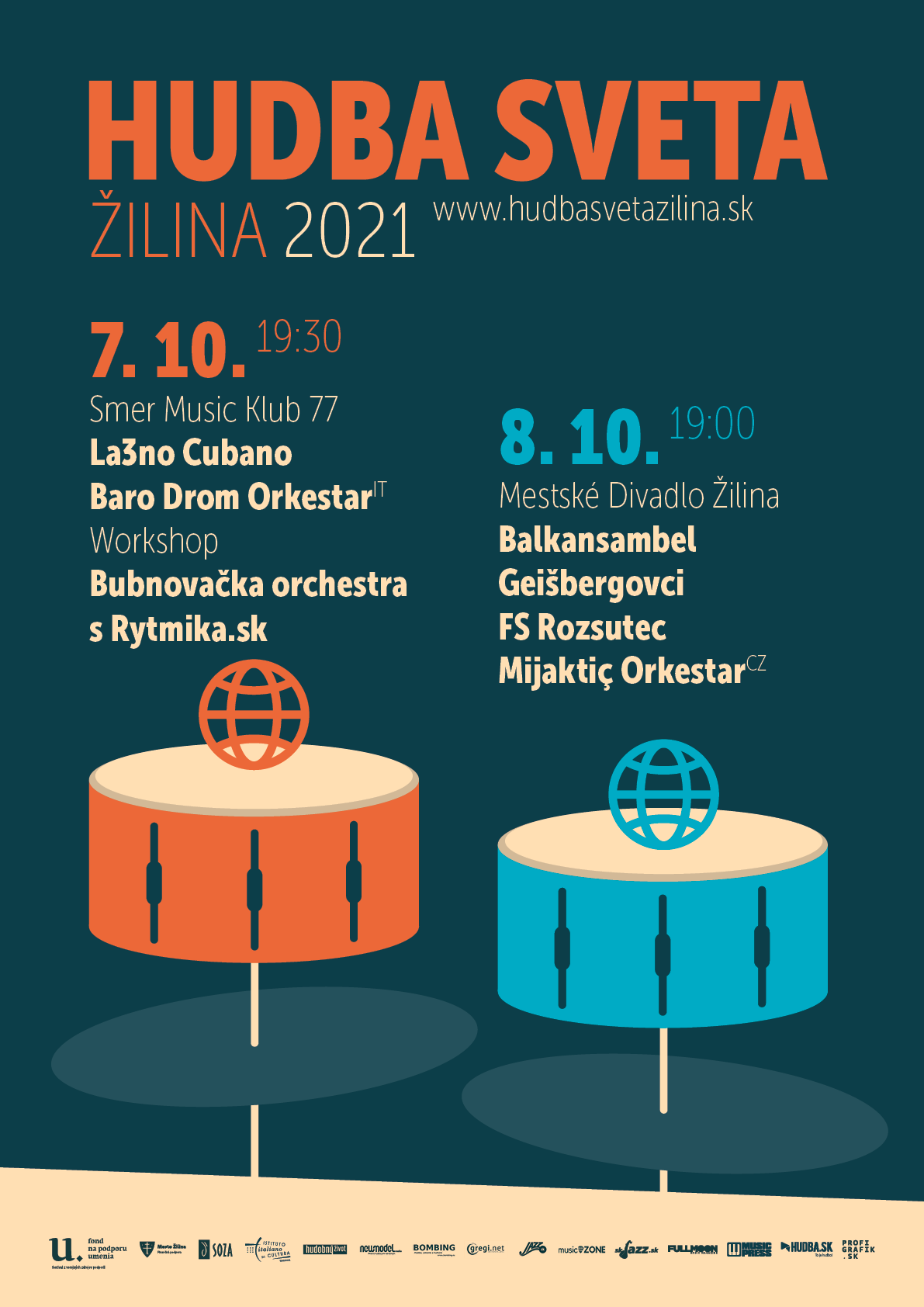 Ľubica Záborská, muzikologička, PR manažérka festivalu Hudba sveta Žilina