Drozdajka Katniss Everdeen (Jennifer Lawrence) to nemá ľahké, na pleciach nesie ťarchu odboja ako jej hlavná tvár, vzor. Mala by zaujať vodcovské miesto a definitívne rozhodnúť boj v ich prospech.
Jej boj ale pokračuje aj v jej mysli, kde je na pochybách ako sa má zachovať voči priateľovi Peetovi (Josh Hutcherson). Ten po vyslobodení zo zajatia má čudné symptómy a je nezvládateľný. Čas ale súri a tak sa postaví na čelo odboja, aj keď nesie šrámy na tele aj na duši. Jednoznačný cieľ je zničiť postavenie vládnucej vrstvy a jej prezidenta Snowa (Donald Sutherland). Boj plný nástrah začína…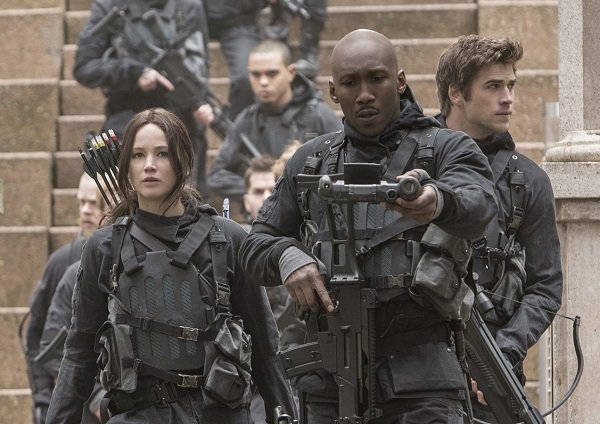 Do kín prišlo vytúžené finále Hier o život. Zakotvilo bez problémov na prvom mieste v každom štáte kde malo premiéru! Stálo to vôbec za ten výsledok? Nuž pokračovanie Hry o život: Drozdajka 2 si trhlo pekný balík peňazí ale oproti predchádzajúcim trom dielom (mali tržby od $121 miliónov až do $158 miliónov) je víkendová suma v USA $102,6 milióna o dosť skromnejšia. Suma citeľne naznačuje, že už asi fanúšikov omrzelo chodiť na "rozdelený" posledný diel a ešte si dokonca aj priplácať za 3D verziu. Nakoľko tento 3D efekt beztak veľa zaujímavého filmu nepridá. Čo sa filmu týka tak ide o dejovo naťahovanú vatu a podľa traileru očakávané finále skôr sklame, než nadchne.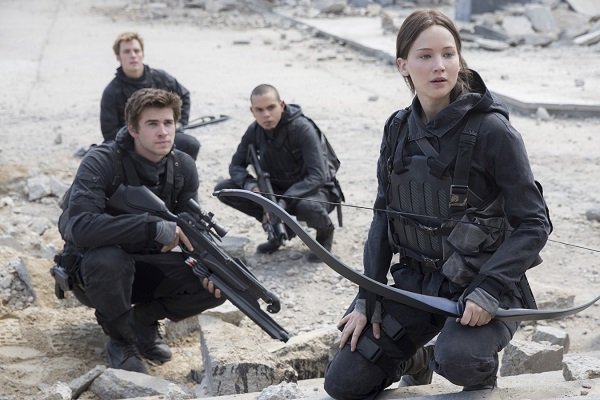 Veru akékoľvek nadšenie opadlo. Nakoľko ide o dosť nezvládnutý projekt. Hlavne, keď ide o záver tejto strastiplnej cesty odbojárov. Hrdinskej bojovnosti hlavných aktérov, ktoré postupne strácalo svoj potenciál už po druhom diely. V podstate úplne udusili celú sériu, ktorá sa beztak niesla na hladine len priemerných vôd. Záverečný diel má veľmi nevýrazný dej, s vyumelkovaným vatovým gýčovým nádychom. Film, kde nič nedrží poriadne po kope a len ťažko tu uveríte akýkoľvek vzťah, či súhru medzi postavami. Hlavne do oči bije tá nulová milostná iskra medzi Katniss (Jennifer Lawrence) a úplne nesympatickým Peetom  (Josh Hutcherson). Nefunguje tu poriadne ani tá nenávisť k tej či onej postave. Herci sa nedokážu výraznejšie predať pre svoju postavu. Sypú sa tu len prázdne budovateľské dialógy, ktoré sú postupom času len čoraz viac trápne. Najhoršie je, že Katniss ako hlavnej postave neuveríte tú veľkoleposť, vodcovstvo, to čaro, ktoré by malo všetkých povzniesť k lepším zajtrajškom. Miestami príde aj na otravnú naivitu. K tomu prikladá do ohňa otravnosti, to neustále vzájomné objímanie postáv, lúčenie sa, či medziľudský súcit. Nemá to tu to správne miesto, tobôž správne načasovanie. Rovnako tak aj akcia je na vážkach, prevažne neprehľadná, zle nasnímaná. Bezhlavo pôsobí aj útok čudesných potvor mut-ov v kanalizačnom systéme. Čo aspoň bolo také spestrenie, že sa tam niečo záživnejšie dialo.
Posledná pol hodinka, kde by mala nastať gradácia, tak ide úplne dole z kopca. Je tam úplne nezvládnutý dramatický guláš, fakt dosť zlé vyvrcholenie. Citeľne to režisér Francis Lawrence nezvláda. A len si nezáživne odbíja svoje remeslo a ponúka zatiaľ svoj najmenej výrazný projekt. V podstate za rok 2015 ani jeden projekt (Labyrint: Zhorenisko, Rezistencia) s mladými borcami, čo zachraňujú planétu nezažiaril a všetky vyzneli na jedno skoro zbytočné kopyto!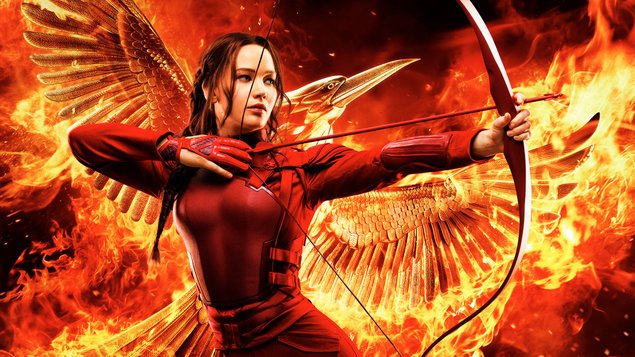 Hodnotenie filmu: 45%
Komerčný ohlas filmu Hry o život: Drozdajka 2 (k 22.11.2015):
Originálny názov: The Hunger Games: Mockingjay – Part 2
Rozpočet: $160 miliónov
Otvárací víkend v USA: $102,665,981
Tržby v USA: $122,562,341
Tržby mimo USA: $144,492,026
Tržby Celosvetovo: $267,054,367
V Slovenských kinách od: 19.11.2015
Napísal: Matúš Gajdošech