Jelikož doba je zlá a vakcína je stále nedostatkovým zbožím, přišla osvědčená partička Hentai Corporation s konceptem koncertu v očkovacím centru, kdy zájemce "napíchá" online. Pravda, sice to bude jen rock'n'rollem a ne Sputnikem V, ale alespoň nehrozí, že vás očipuje Bill Gates.
"V pátek 7. května vypukne v prostorách nespecifikovaného očkovacího centra klasická taškařice, kterou máme už tak dlouho odepřenou. Naposledy jsme si zahráli někdy v září, takže už se nám klepou ruce. Tentokrát to ale neni kvůli kořalce," konstatují Hentai.
V plánu je velmi pestrý kulturní program, během kterého dojde vyjma hudební produkce i na herecké vložky. "Rozhodli jsme se to pojmout jinak než klasickej stream, páč už je to všechno po tom roce dost nuda a přizvali jsme si ke spolupráci kamarády z divadelní scény," doplňují členové kapely. V rámci live streamu zároveň mohou fanoušci přispět formou crowdfundingu a pomoct tak kapele zotavit se po roce bez koncertů a posunout ji tak blíže k nahrání nového singlu či natočení videoklipu.
Mimo kapelu tak na svých obrazovkách spatříte herce ze soubor Divadlo MASO, Adama Ernesta z Činoherního studia Ústí nad Labem či Michala Bednáře z 11:55. To vše pod režisérskou taktovkou Adama Skaly.
Seznam položek, který si můžete zakoupit a přispět tím kapele nejen na realizaci přenosu naleznete na https://www.obyvak.tv.
Takže si udělejte čas, uvolněte se, nastavte půlky a nechte se v pohodlí svého domova od Hentai naočkovat trochou toho rock'n'rollu!
https://www.obyvak.tv/hentai-corporation
https://www.facebook.com/hentaicorp
https://www.facebook.com/divadloMASO/
https://www.facebook.com/zapetdvanact
https://www.cinoherak.cz/cs/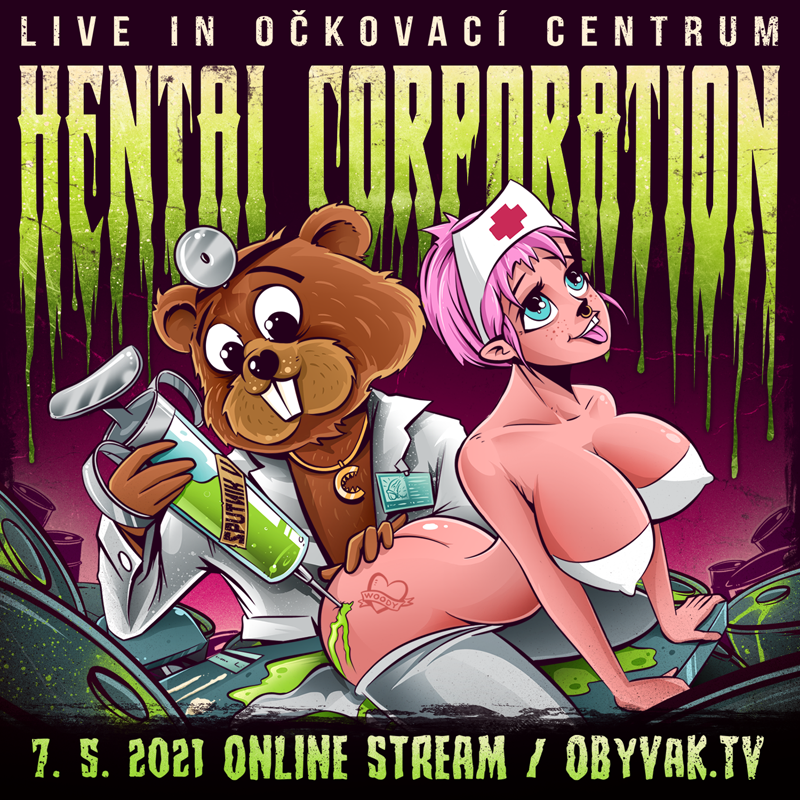 Zdroj: TS